Throughout her career, Julia Fox has always been in the spotlight, owing to her fashion choices and opinions, placing her in many controversies. However, Amber Heard's 33-year-old ally, who stood by her during her defamation trial with Johnny Depp, has landed in hot water after participating in Alexander Wang's first show at New York Fashion Week after a break since 2019. Fashion designer Alexander Wang marked his return to the fashion industry following allegations of s*xual assault in 2020. Modeling Alexander Wang's designs, The Trainer star wore a controversial sheer sparkling dress that made the internet go crazy.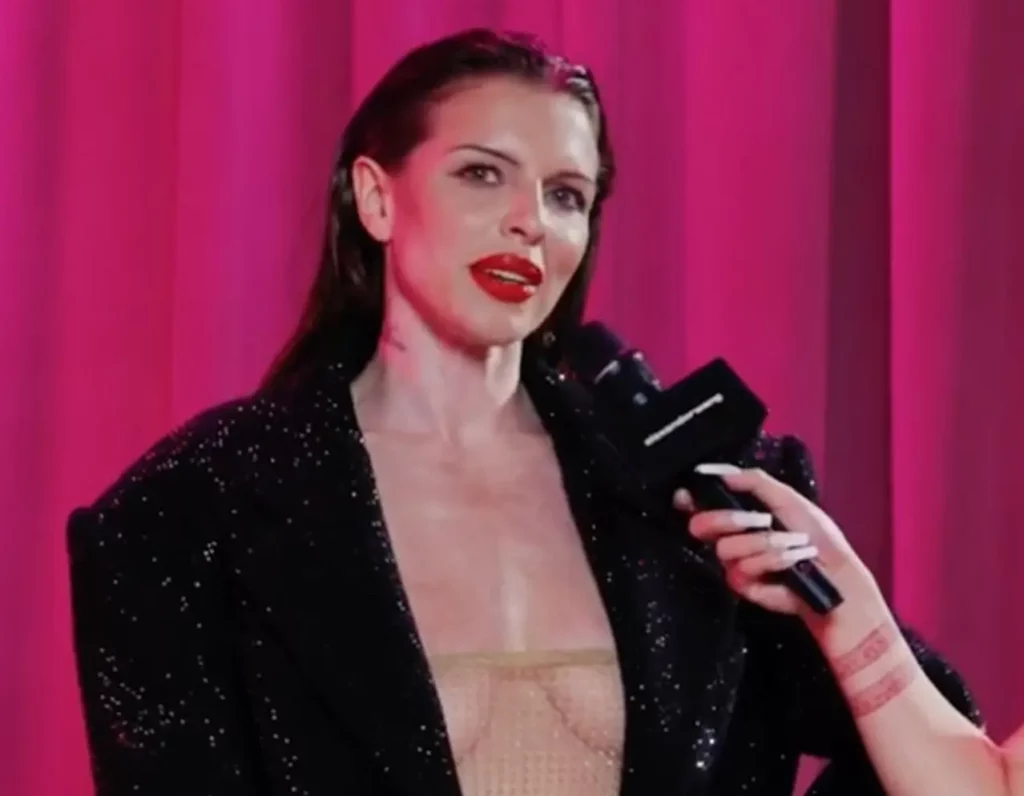 The 33-year-old actress gained considerable attention when she stood up for Amber Heard during her hard time because she felt obligated to do so. During an interview with Emily Ratajkowski on her podcast, Julia Fox discussed why she supported her close friend during her trial against her husband, Johnny Depp, and stated that no woman in Hollywood is safe. The Italian-American actress is best known for her role in the 2019 film Uncut Gems, for which she received a nomination at the Gotham Awards.
Also Read: "I feel like a sexy siren, ready to suck souls": Amber Heard's Close Friend Julia Fox Bares It All For Controversial Sexual Predator Designer Alexander Wang Despite Calling Johnny Depp A Liar
In Response To Criticism, Julia Fox Supports Alexander Wang
The 33-year-old star Julia Fox stirred some controversy recently when she walked on the ramp wearing a sheer dress at Alexander Wang's first New York Fashion Week show named "Cupid's Door" since the designer was accused of s*xual assault in 2020. To go with the outfit's see-through theme, Fox wore her hair slicked back in a straight style and wore a bold red lip along with clear heels to finish her look.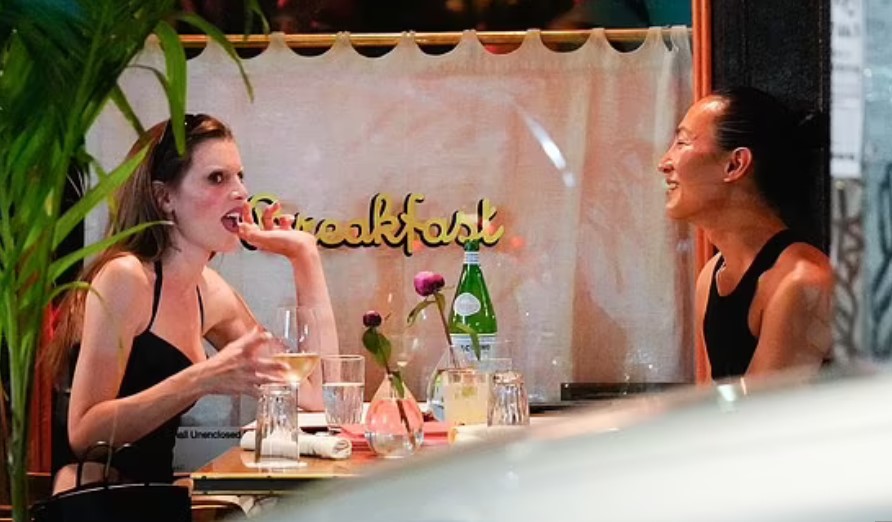 Upon being criticized for walking the runway for the controversial designer's designs, the actress responded on TikTok by defending her decision. A Twitter user shared a screenshot of Fox's reply to a fan's question on TikTok, which reads,
"Julia doesn't walking for Alexander Wang go against everything you stand for???"
Fox replied to the fan's question by writing,
"2 b frank I love cancel culture, but we do need to leave room for rehabilitation & for those who put in the work & heal & learn from their mistakes."
Twitter user @juliafoxsource shared the screenshot of both comments and captioned the picture on the social media platform, writing,
"Julia speaks on her supporting and walking for alexander wang."
Several other fans have spoken out in response to Fox's remarks and expressed their disappointment over the matter. The designer Wang has returned to the fashion industry three years after multiple allegations of s*xual assault were raised. According to reports, 11 men and transgender women have made allegations of s*xual assault and harassment against Wang in 2020.
Also Read: "I don't want him to be a f—king prick": Julia Fox Sets Motherhood Goals for Son By Making Him Stay in Tiny Apartment While Kim Kardashian Splurges Millions on Kids
Julia Fox Slammed Johnny Depp During His Defamation Case Trial Against Amber Heard
Amber Heard got massive support from her close friend, Julia Fox, during her struggling legal battle with her ex-husband, Johnny Depp. Heard was found guilty of defaming her ex-husband, Depp, in June 2022, although she did not mention him by name in her article about domestic violence. Depp was awarded more than $10 million in damages for his defamation claims after winning. In addition, Heard was awarded $2 million in damages after winning one of her three countersuit claims.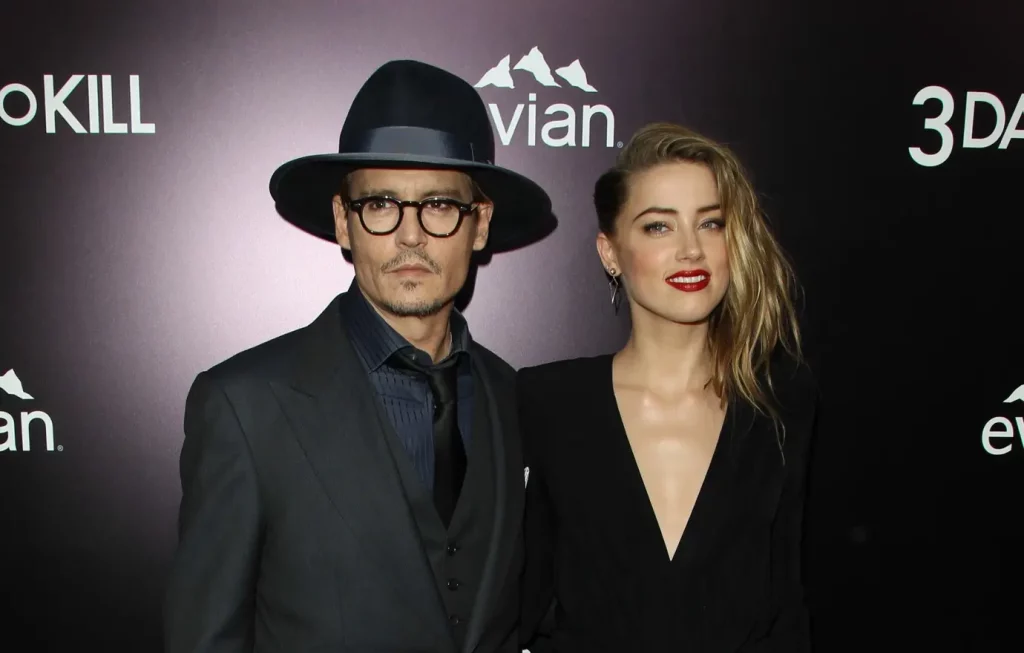 Fox commented on Instagram during the trial that Heard "never had the power in the relationship to be abusive to him."
She continued in the comment,
"Did she hit him? Yes. Was it abuse? No. You need to have the power to be able to abuse it. She was 25. He clearly was always way more powerful, including physically and financially."
Later in November 2022, Fox appeared on Emily Ratajkowski's High Low with EmRata podcast, where the Uncut Gems star opened up about her decision to openly support her close friend during the trial.
Fox said,
"I did have to say something because if it could happen to Amber Heard, who is a white, blonde, beautiful, successful actress because people that say she had no career before [Depp] but she did, over 10 movies I think, so it can really happen to — none of us are safe."
She continued,
"For me, I always just see things like the bigger picture. I never really harp on small details; I look at like what this means for the collective. With that, Roe v. Wade being overturned, and then what was happening in Afghanistan, I felt compelled to say something."
Fox added,
"I was like, 'Guys, yeah, you guys are making comments, but you don't realize that this is going to damage women,' … all the women in the world are going to suffer from this."
She caused quite a stir on the Internet with her comments regarding the highly publicized case involving Depp and Heard. And Now, she landed again in another controversy by supporting the notorious fashion designer.
Also Read: "I'm not worth $30M, not even close": Amber Heard's Ally Julia Fox is Whining Why Her Bank Accounts Aren't Worth Millions After 'Underwhelming' NYC Apartment Tour
Source: Page Six