Matthew Perry is a beloved star who has a huge fan base around the world. His portrayal of Chandler Bing in the popular sitcom FRIENDS remains a fan favorite to date. Perry wrote an explosive tell-all memoir, Friends, Lovers, and the Big Terrible Thing, which was released last year.
However, it drew a lot of controversies. It also had a mean joke about John Wick star Keanu Reeves in it. But fan backlash to it was intense and unforgiving, because of which the actor promised to remove that particular portion from his future editions.
Matthew Perry's Brutally Honest Memoir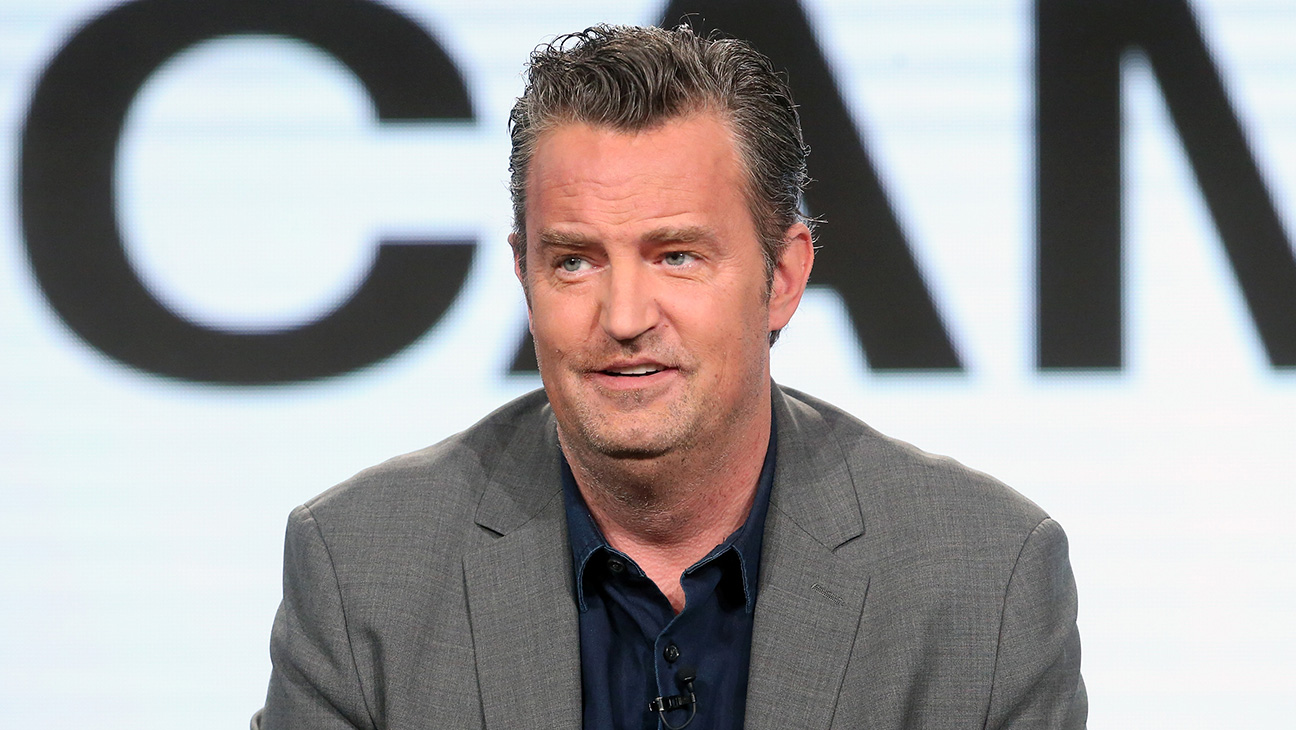 The famous American sitcom FRIENDS star Matthew Perry is one of the most charming stars in Hollywood. The actor has carved a name for himself in the entertainment industry. Perry has appeared in many films and television shows like The Simpsons, The West Wing, The Good Wife, The Whole Ten Yards, and The Ron Clark Story. The actor has continued to enjoy a successful career, and last year, Perry released his memoir. In his 272 pages book, the actor chronicles his acting journey, high-profile romances with A-list actresses, and his drug and alcohol addiction problems.
Also Read: 'I had no idea what was going on': Matthew Perry Reveals His Drug Addiction Began After He Did a Movie With Salma Hayek
In a previous interview with People magazine Matthew Perry opened up about his journey with substance abuse. The 53-year-old star revealed,
"I wanted to share when I was safe from going into the dark side of everything again. I had to wait until I was pretty safely sober — and away from the active disease of alcoholism and addiction — to write it all down. And the main thing was, I was pretty certain that it would help people."
The actor also claimed that he struggled to work on FRIENDS due to his intense drug addiction problems. Matthew Perry recalls in his memoir,
"You can track the trajectory of my addiction if you gauge my weight from season to season — when I'm carrying weight, it's alcohol; when I'm skinny, it's pills. When I have a goatee, it's lots of pills."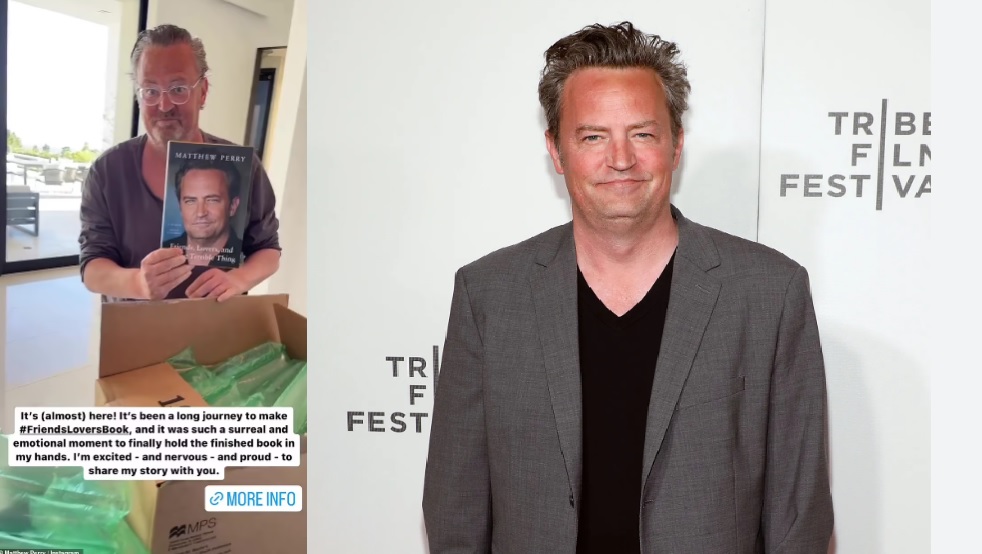 Perry recollected his past experiences and penned it all in his brutally honest memoir. The actor mentioned his high-profile relationships and health-related problems which caused trouble during the filming of movies and tv shows. Talking about one event when Perry was filming the 2002 film Serving Sara, the actor recalls,
"Of course, the movie tanked anyway. I was paid $3.5 million to do the movie and I got sued for the shutdown, even though it was a health issue. At the mediation table, a team of insurance flacks faced me down, so I just wrote them a check for $650,000."
Matthew Perry's critically acclaimed memoir, Friends, Lovers, and the Big Terrible Thing, was released on November 1st, 2022.
Also Read: "It made my mouth feel like fire": Matthew Perry Nearly Missed One of The Most Special FRIENDS Episode Due to an Unexpected Reason
Matthew Perry Apologized For Keanu Reeves Joke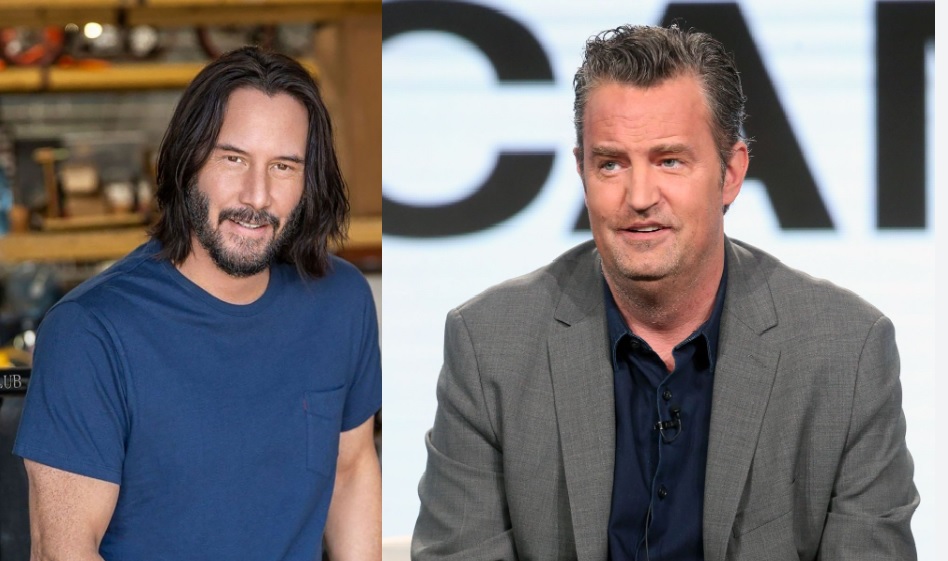 Matthew Perry previously apologized for writing an insulting joke in reference to Keanu Reeves in his memoir. The FRIENDS actor wrote in his memoir,
"It always seems to be the really talented guys who go down. Why is it that the original thinkers like River Phoenix and Heath Ledger die, but Keanu Reeves still walks among us?"
He continued,
"I punched a hole through Jennifer Aniston's dressing room wall when I found out. Keanu Reeves walks among us. I had to promote Almost Heroes two weeks after he died; I found myself publicly discussing his death from drugs and alcohol. I was high the entire time."
Perry received criticism after his remarks on the John Wick star caught everyone's attention. However, the actor publically apologized to Keanu Reeves. He did not explain or publicly discuss why he penned such a comment about the actor. Matthew Perry afterward stated that he will not include such jokes in his future editions. A Night in the Life of Jimmy Reardon star apologized for his jokes after his book was released. He said,
"I'm actually a big fan of Keanu. I just chose a random name, my mistake. I apologize. I should have used my own name instead."
Recently, during the Los Angeles Times Festival of Books at the University of Southern California Bovard Auditorium, Matthew Perry admitted to the live audience that he wrote a silly joke in his memoir about Keanu Reeves. The actor said,
"It was a mean thing to do. I pulled his name because I live on the same street. I've apologized publicly to him. Any future versions of the book will not have his name in it. If I run into the guy, I'll apologize. It was just stupid."
Also Read: Keanu Reeves Reportedly Hurt By Matthew Perry's Insensitive Comment Wishing Death on Him After Losing Best Friend River Phoenix
During the same event, Matthew Perry also mentioned that writing his memoir Friends, Lovers, and the Big Terrible Thing, helped him in his recovery phase. 
Source: Hollywood Reporter