School Ties isn't the kind of movie that is remembered well by the audience. The movie turned out to be a huge failure when it first came out in 1992 due to its predictable plot and heavy anti-semitic views. However, actors like Brendan Fraser and Matt Damon greatly benefitted from the movie because of the infamous shower scene. Fraser's acting career received a huge jump because of his role in the movie. After School Ties, he went on to star in the George of the Jungle and The Mummy trilogy which made him a Hollywood sensation.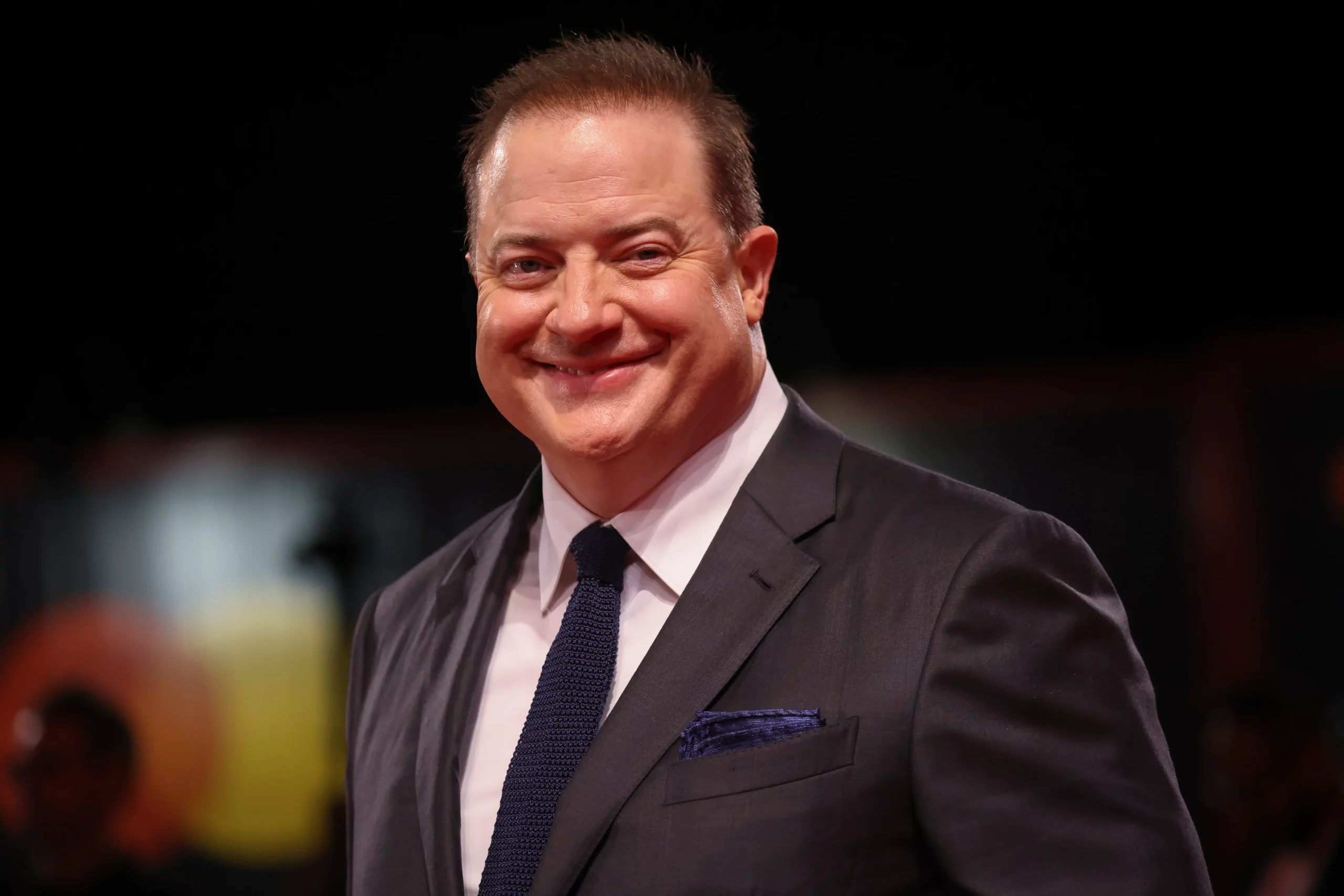 Also read: "How to fix this. What's the cure? What does this mean?": Brendan Fraser Felt Helpless Yet Again After Realizing His Son Has Autism
Recently in an interview, Brendan Fraser opened up about his infamous shower scene from the movie.
Brendan Fraser revealed that he and Matt Damon were fully naked in one scene
Brendan Fraser revealed his feelings about filming the infamous shower scene in a recent episode of The Howard Stern Show. Fraser revealed that he and Matt Damon were indeed fully naked in that shower scene and he was initially scared before filming the scene. The American actor revealed that Chris O'Donnell was also present on the set and he kicked out one of the photographers hiding in a bathroom stall. Fraser said, "Chris O'Donnell — he kicked out the set photographer who was hiding in one of the bathroom stalls. "Yeah, Peter, you can go, thank you. You really don't need to be there, do you?"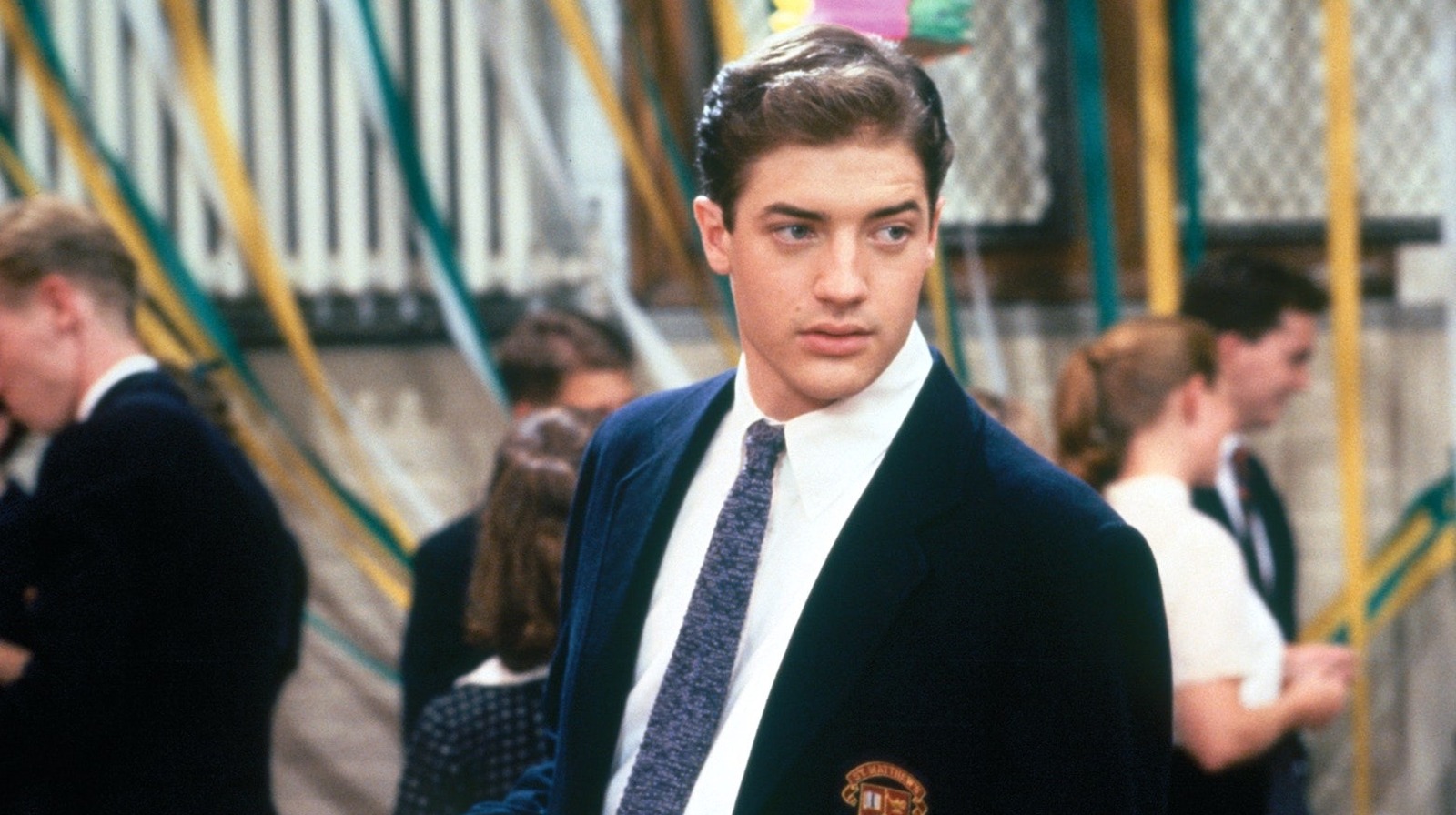 Also read: "Got a little banged up from years of doing my own stunts": Brendan Fraser Raevealed How Hollywood Forced Him To Take Spinal Surgeries To Keep Up
Fraser talked about how as a young actor, you're willing to do anything that the casters say. He said that when you're just starting off, "you're ambitious and game for pretty much anything. They say jump, you say how high?"
The Whale actor revealed how Matt Damon helped him land the role in School Ties
Fraser's character, David Greene is Jewish in the movie but he hides it because of the widespread anti-Semitism at the school. Somehow Damon's character finds that out and being jealous of Greene, he reveals the secret to the whole school. Talking about the infamous shower scene in the interview, Fraser said, "The point of it was that when Damon's character says what he says about David, he just reveals who he is. His anti-Semitism and his prejudice is stripped down naked and it's ugly. And the door is locked and they fight over it like shaved apes."
According to Fraser, Matt Damon played a huge role in getting him the role in School Ties. Fraser said, "I was used to being on stage at that point in my life and playing to the back row, and I knew that I needed to match pitch with Matt, so I felt like I was his wingman or something, and I think that's why I got hired."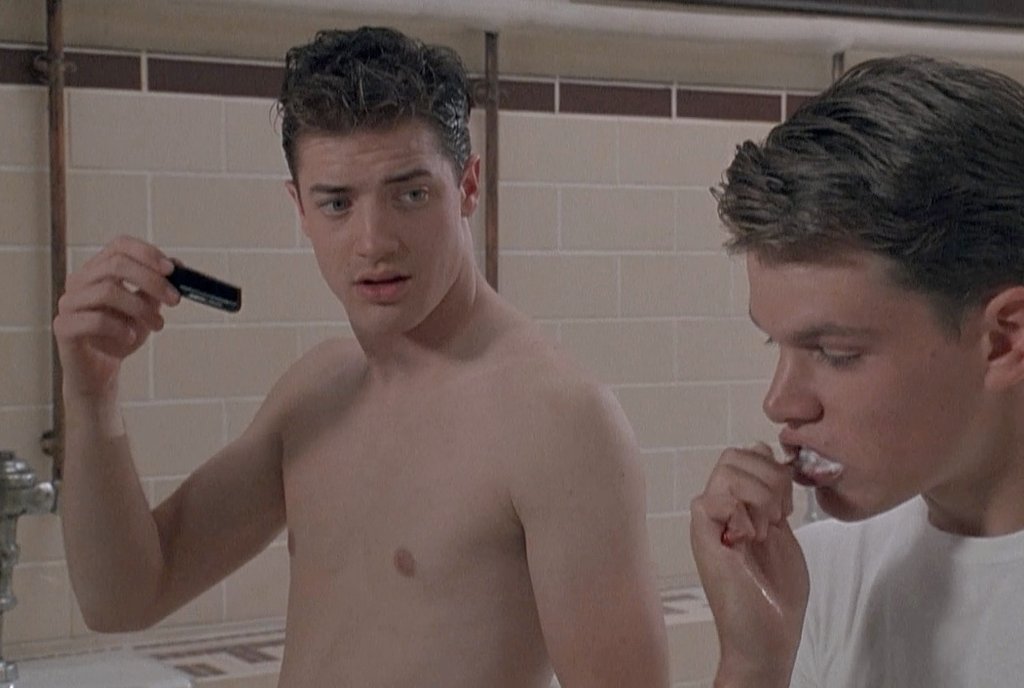 Also read: "His work in 'The Whale' is amazing": Kelly Ripa Desperate To Interview Internet's Heartthrob Brendan Fraser To Increase 'Live' Ratings and Viewership
No matter how big of a failure School Ties really was, it will forever be responsible for kickstarting Brendan Fraser's acting career.
Source: The Howard Stern Show