Pete Davidson has had a successful career and what's most interesting to his fans is his dating life. Due to his charismatic personality, he has won several hearts of women. He has been romantically linked with a few high-profile celebrities in the Hollywood industry. Now that he is dating Chase Sui Wonders, he has opened up about dating some of the hottest women in the industry.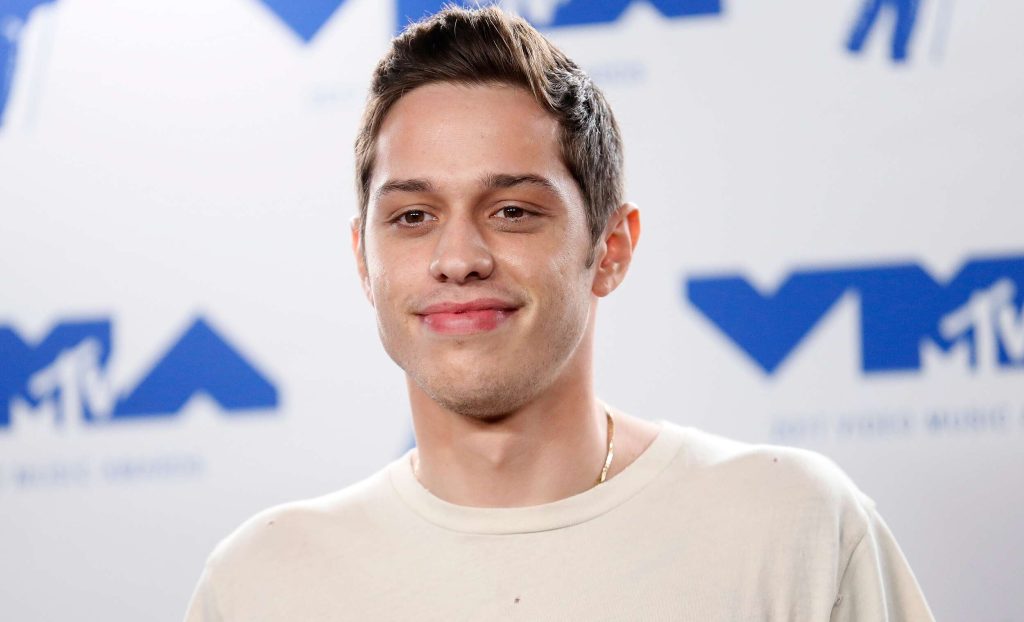 Also Read: Emily Ratajkowski Claimed Only Insecure Men Find Ex Pete Davidson Ugly: "Obviously women find him very attractive"
Recently the comedian-actor appeared on a podcast, Real Ones with Jon Bernthal, and stated how he is quite uninterested in the part where he gets the highlight for dating high-profile celebrities.
Pete Davidson is Not Happy With Being Highlighted for Dating High-Profile Celebrities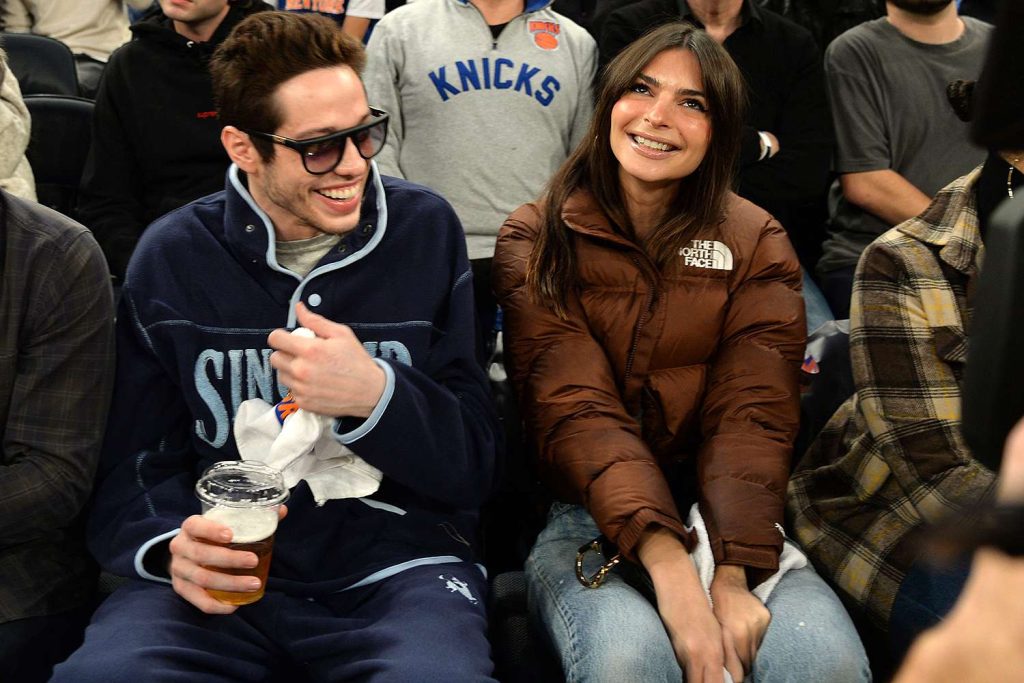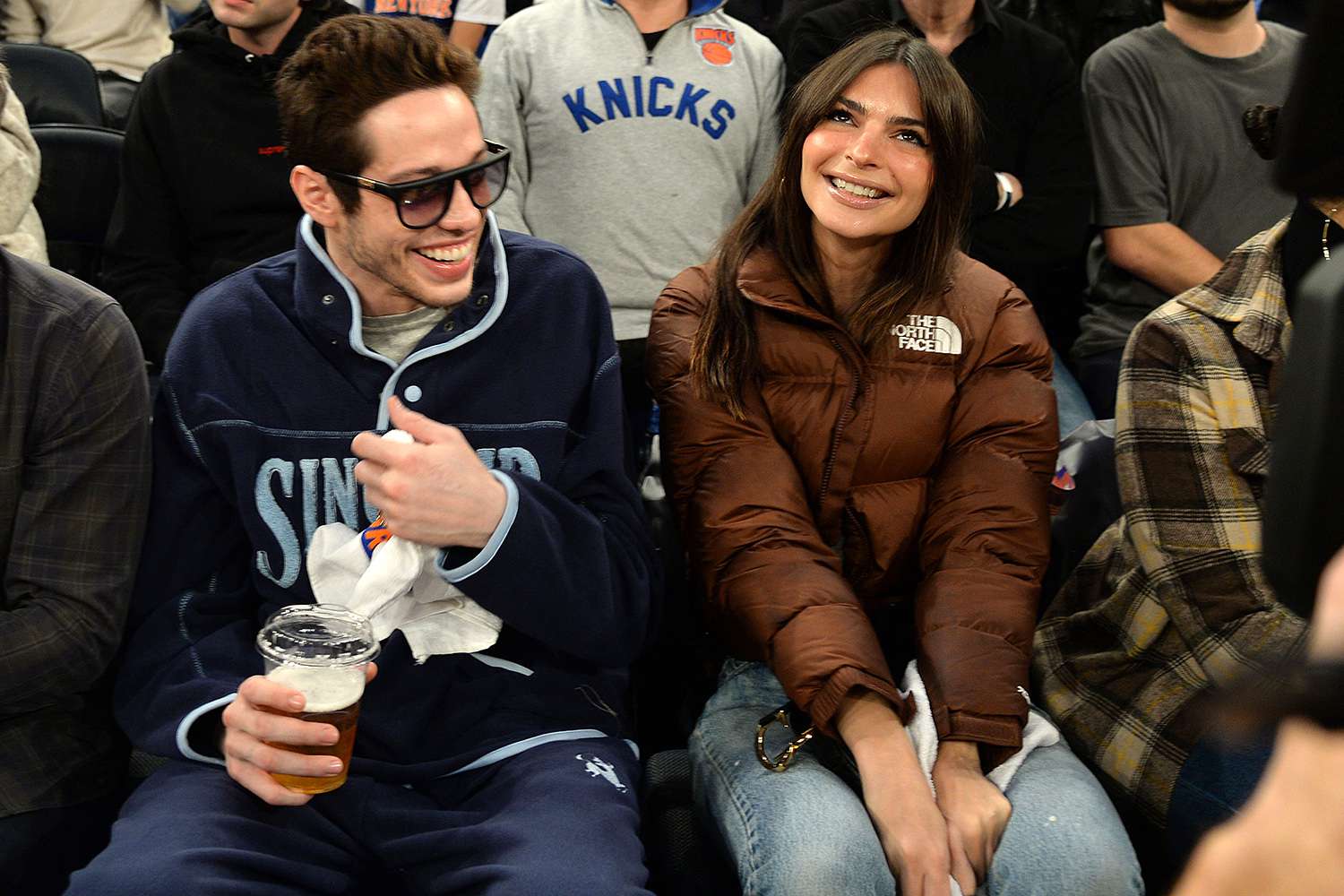 Also Read: 'She needs to be stopped, someone call the Avengers': Emily Ratajkowski Slammed for Romancing Multiple Famous Men like Brad Pitt, Pete Davidson, and Now Harry Styles
The 29-year-old actor, Pete Davidson on the Real Ones With Jon Berthnal podcast opened up about defending the previous chapters of his romantic history with several women in the Hollywood industry. He admitted being confused about the backlash he received for dating several women. 
He defended himself by pointing out that he never flexed his romantic life on any social media.
"I'm not on Instagram. I'm not on social media. I'm not, like, flexing, you know what I mean?"
He further continued that the people whom he dated were all connected due to his professional background.
"These people that I've dated, I met them at work. I wasn't in anyone's DMs. No one was in mine."
He even stated about finding that topic quite uninteresting.
"I'm in my 20s and I've dated people. And for some reason, that's very crazy and interesting to people. I don't think it's interesting."
He has quite a fantastic history of being involved with some of the top-notch celebrities in their respective fields.
A Lookback at Pete Davidson's Dating History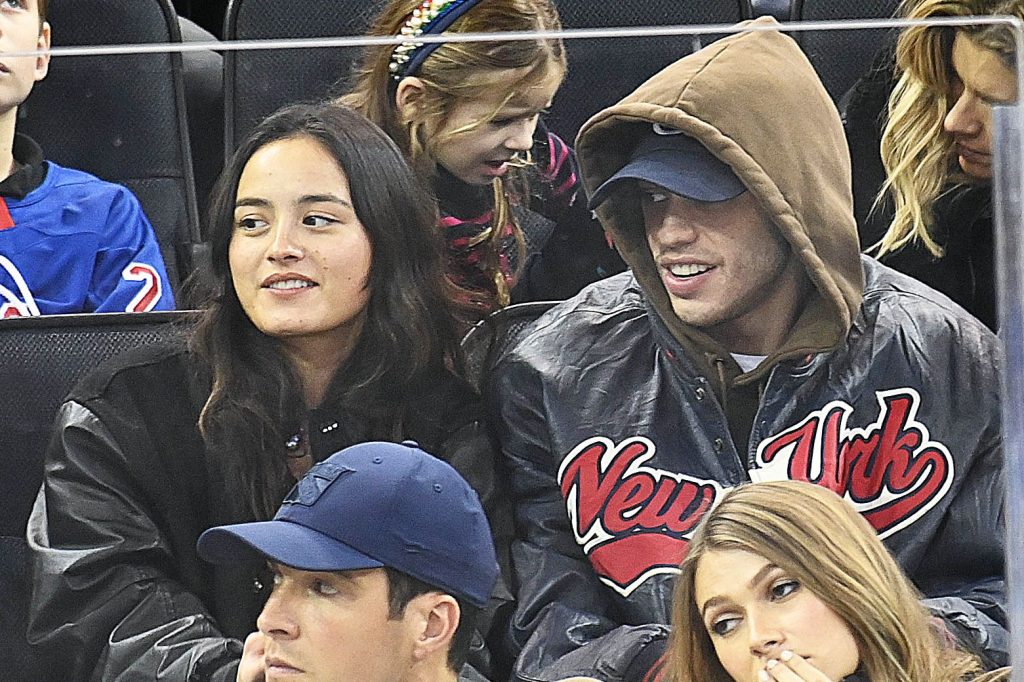 Also Read: Pete Davidson's Two Ex Girlfriends Kim Kardashian, Emily Ratajkowski Make it to World's Most Scientifically Perfect Face as Internet Bows Down To This God
Davidson was briefly involved with actress Carly Aquilino in 2015. They were together starred in the 2020's The King of Staten Island together however call it quits after a year. Soon after getting over with her, he dated writer Cazzie David for two years.
He eventually dated renowned pop singer, Ariana Grande in May 2018. Their relationship escalated quite fast as they got engaged just after a few months of dating each other. Though, their charm quickly faded as they split later that year.
He was also romantically involved with Kate Beckinsale and Margaret Qualley the next year. During 2019-2020, he dated model Kaia Gerber and then was rumored to be dating Phoebe Dynevor, which too ended quickly.
Back in 2021, he dated Kim Kardashian which took a toll on his mental health due to the frequent problems that came as their relationship progressed. They eventually parted ways after nine months of dating each other. He also was linked with Emily Ratajkowski shortly after splitting up with the SKIMS founder. Though it went only for a brief period. Following his split from the model, he started spending time with his Bodies Bodies Bodies co-star, Chase Sui Wonders, and are now processing their relationship.