Love comes in all forms, but can violence ever be forgivable? Everyone has watched Euphoria at this point and the answer should be clear. Thus, it is always saddening to see any two people who claim to be in love engaging in any sort of physical violence. Rapper Blueface and his girlfriend Chrisean Rock were caught on camera earlier in August, throwing punches at each other on the streets of Los Angeles. Last week, Rock was even arrested in Arizona for hitting Blueface twice in the face.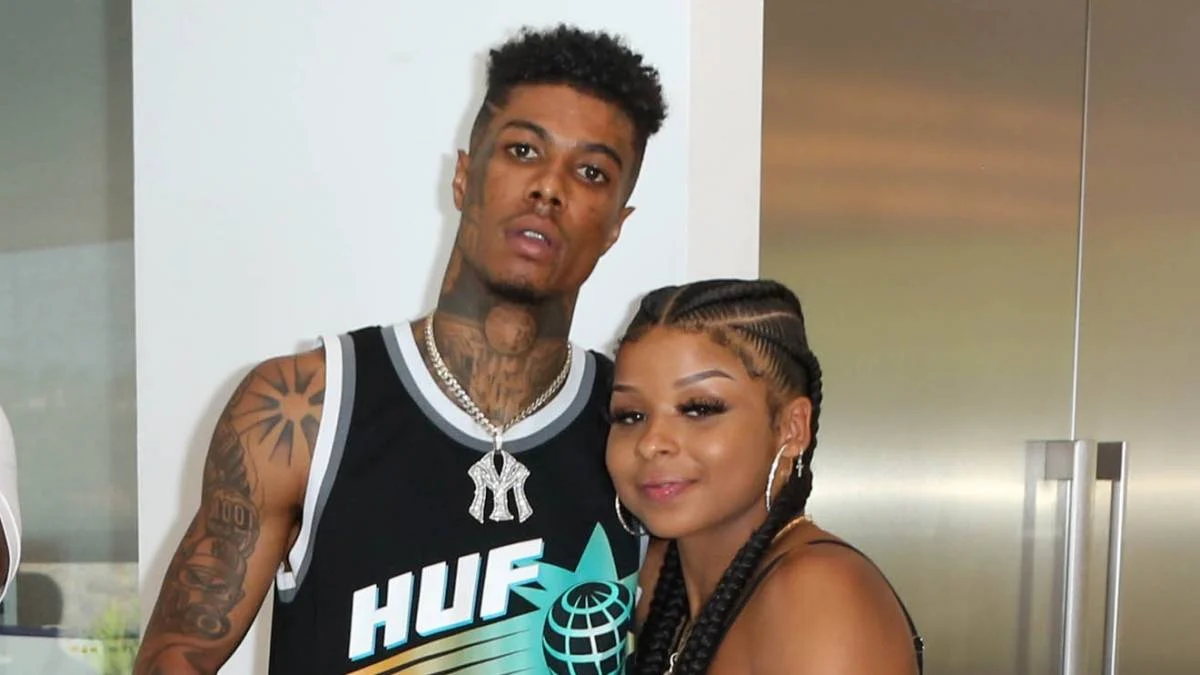 Chrisean Rock has special plans to remedy her relationship with Blueface
The couple talked to TMZ on Monday at LAX and the brief interview has left everyone with mixed feelings. The couple was glued initially looking all cozy with each other but in less than a minute the underlying tension came to the surface so thickly that one could cut it with a knife.
The photographer asked the two what the couple had learned from the past month about their relationship and how to conduct themselves. Chrisean Rock had a pretty straightforward reply which she said after a moment of introspection, and it was, "Not to hit him in public". And on being asked what about private, Rock shared her plans to be more sexually active with her partner. She further went on to say, "Our sex got better". But it seemed like Blueface didn't have much to say on the subject.
You May Also Like: FBI Records May Hint the Bureau Tried Hiding Records of Brad Pitt 'Physically and Verbally' Assaulting Angelina Jolie in Private Jet
You could cut the tension with a knife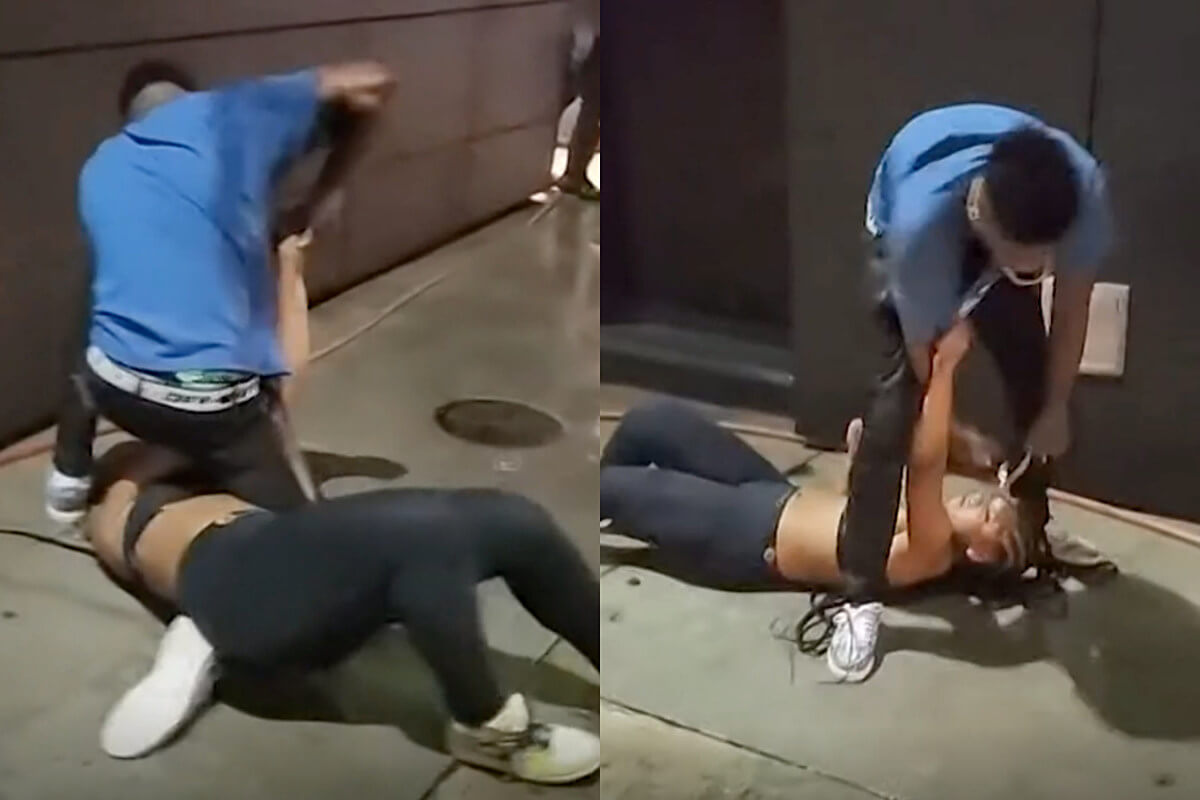 The couple was further asked if they were addressing any of those issues that caused the spat and the controversy and how to recuperate from them, and Rock is the one to answer again. She said, "Yeah, cause I don't wanna go to jail again". Rock and Blueface were further asked what they were doing to get better for each other and Rock said, "Travel, make more money". It's a straight no though when they are asked if they are seeking professional help of any sort to manage their levels of aggression. In fact, Blueface says, "I ain't got no aggression", a statement that Rock then tries to override with a sarcastic, "Oh okay, yeah like that…"
Blueface is still scared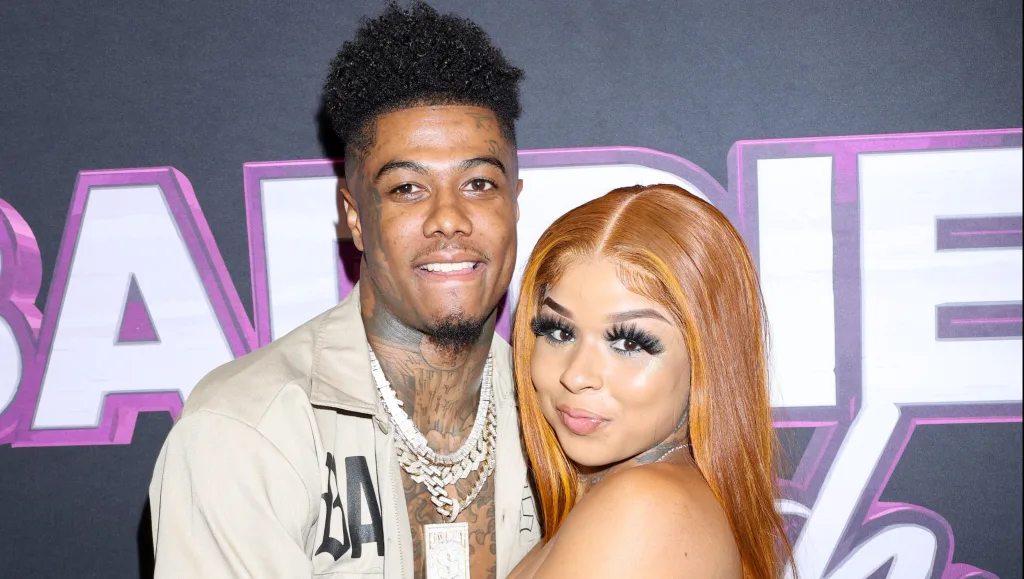 The couple gave opposing answers upon being asked if they were worried it might happen again. While Rock says a clear no without a second thought, Blueface took his time to say "I'm worried". Rock asks, "You worry?" while looking at her partner and he refrained from looking at her, instead facing the camera and saying, "I worry every day". Rock then said, "Babe please stop playing" and held Blueface's face, shutting him up with another, "can you stop?"
The awkwardness then escalated with Rock clearly pissed at her man, claiming that he's saying nonsensical things for the sake of the camera and that she hates it when he does that. She even separated herself physically from him while she had been holding his arm around her all the while before. She even said that she'd rather leave him than hit him again followed by giving a glare at her boyfriend that felt like nothing less than a warning.
The exchange ended on a somewhat positive note as the cameraperson managed to get an affirmative answer from the two when asked to never indulge in a physical altercation again and limit themselves to verbal arguments henceforth. There is no telling if they would adhere to promises or not but one should know, that where there's love, there's no room for any violence.
Also Read: 5 Celebrity Couples Who Fought Brutally in Public