Tom Brady is still trying his best to be a good father to his children after divorcing his wife Gisele Bündchen. The former couple was together for more than a decade, however, their relationship started to fall apart when the former started focusing too much on his career. Their love disappeared into thin year after the former's announcement of his un-retirement. But it looks like he still has a soft corner for his kids.
Also Read: Gisele Bündchen Debunks Rumors of Tom Brady Being an Absent Father, Reveals NFL Legend Deeply Loves His Children Despite Splitting From Her
The former couple's separation eventually happened with the ex-pair agreeing on joint custody of their kids. It looks like the NFL player is serious about co-parenting and was spotted with his children during Halloween.
Tom Brady Celebrated Halloween With His Children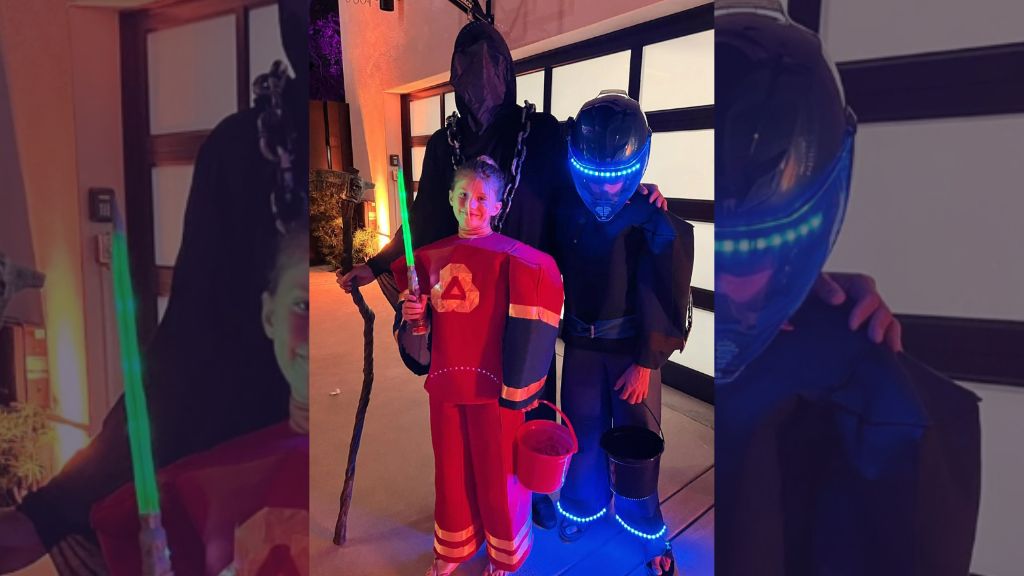 Also Read: Tom Brady Gets Serious About His Kids Post Gisele Bündchen Divorce, Trashes 'Bad Father' Rumors as NFL Legend Took Them for Movies Despite Struggling With Himself
On Tuesday, the 45-year-old NFL player, Tom Brady shared a photograph on Instagram with his children, Vivian Lake and Benjamin Rein of their Halloween. The trio was spotted in a spooky outfit and went for Trick-or-Treat together.
Earlier in the day, Brady in his SiriusXM podcast, Let's Go! With Tom Brady, Larry Fitzgerald and Jim Gray shared their plans for Halloween. "We got a big night planned ahead, so it should be a fun night."
The Tampa Bay Buccaneers quarterback who was dressed as the Grim Reaper on Halloween stated that the reason behind concealing his face. "Hopefully I'm somewhat anonymous tonight so the kids can really enjoy themselves." 
He further added, "It could get a little hectic, and if it does, then I'll come back home. But I'm hoping I can be just another dad out there on the street tonight in a cool costume."
He was previously reported to be taking his kids to the movies on Friday. Their movie plans happened on the evening of his divorce from his wife, Gisele Bündchen.
Tom Brady and Gisele Bündchen Got Separated The Previous Week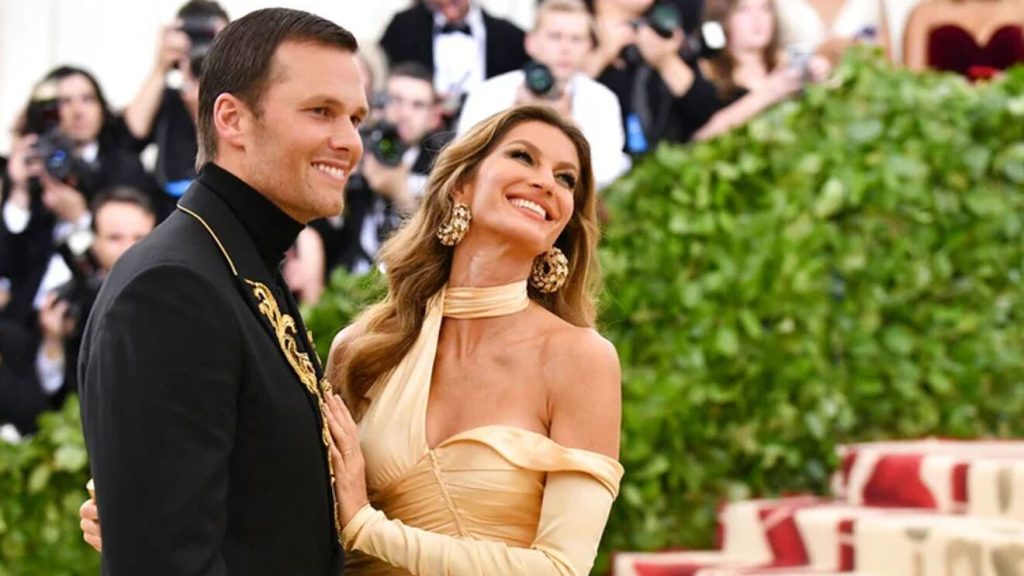 Also Read: Tom Brady is Failing His Own American Dream Amidst Losing Brazilian Model Wife Gisele Bündchen For Failing Career Claims Jason Whitlock, Blames Entitlement Culture
The former couple had been in the highlights for a couple of weeks when the reports of their potential divorce surfaced.
According to many sources which reported the possible tension involved between the duo, Brady's announcement to come out of retirement took a major toll on their marriage. He announced his retirement from the field early this year however his sudden change in plans led to "epic fights" between the couple.
The NFL player shares two children, Benjamin and Vivian, with the Brazilian supermodel, and 15-year-old Jack with ex Bridget Moynahan. The former couple has agreed to co-parent their children.
Last month, it was reported that the couple had hired divorce attorneys which ultimately gave a glimpse into the ending of their marriage. They eventually filed for divorce last week which got finalized a couple of hours later with the duo declared single.
Source: Let's Go! With Tom Brady, Larry Fitzgerald and Jim Gray,