Kanye West has been causing quite a lot of spectacles lately. And the man was on a roll a few months ago as well when his ex-wife was dating Pete Davidson. The whole affair threw Ye off who could not wrap his head around and accept the matter calmly. His social media raged and he did bully the SNL alum online, repeatedly. However, there was an incident involving Davidson that particularly angered the hip-hop icon. Back in January, the Donda rapper shared an infuriating anecdote regarding a time when he went to pick up his kids from Kim K's house.
Throwback to a Kanye West rant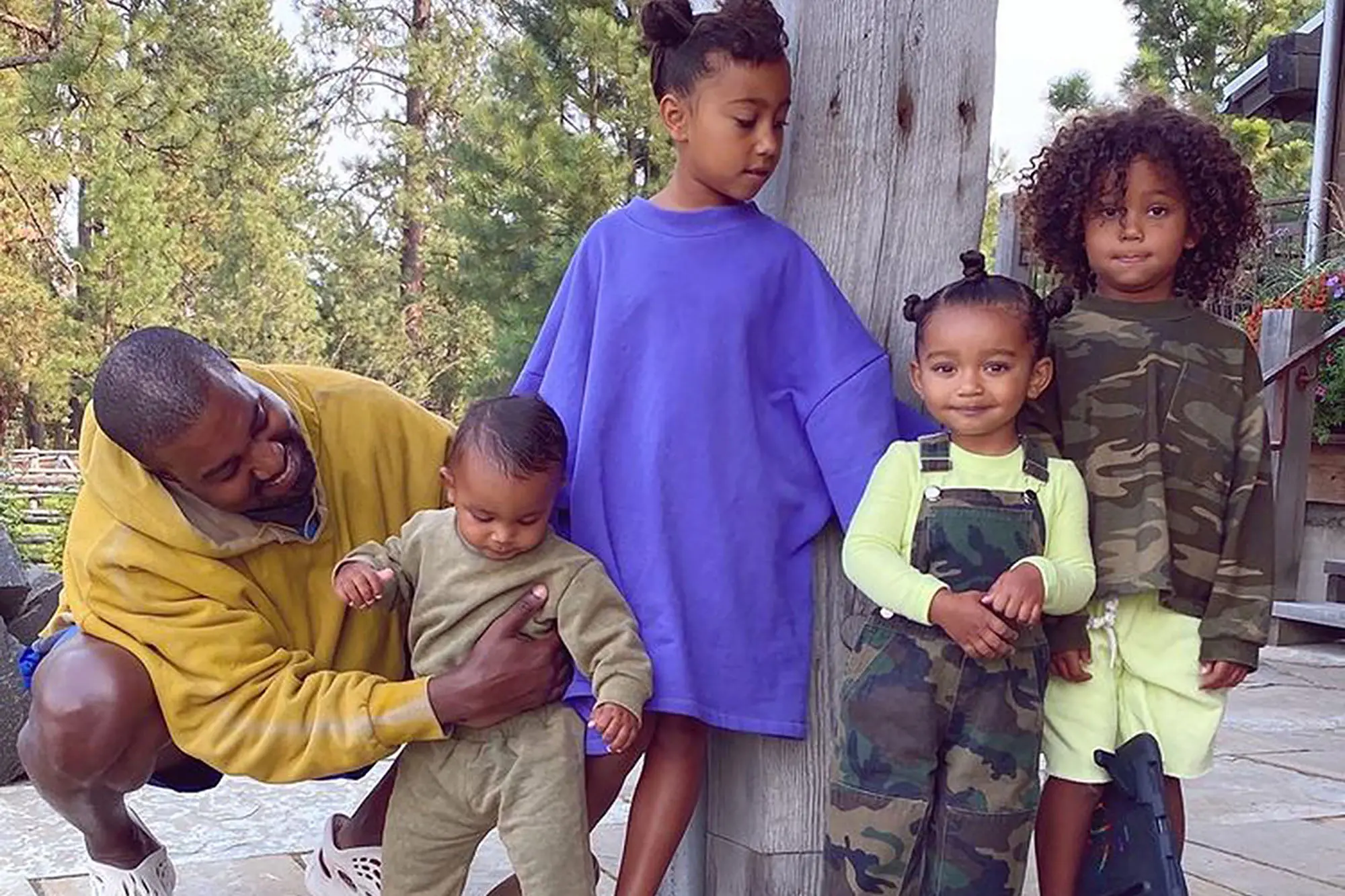 Earlier this year, when Kim Kardashian and Pete Davidson were still a couple, Kanye West spilled the beans on how that relationship was adversely affecting his time with the kids. In an interview with Hollywood Unlocked's Jason Lee, the Yeezy founder said,
"…when I went to go pick my kids up from school, the security stopped me at the gate. So at that point, security was in between me and my children and that's what was not going to happen. But I didn't want to argue about it. So I just chilled, took my kids to school, and then took my kids back. I am driving. I bring them back and North was like, 'I want you to come upstairs and see something.' And it's like, 'Oh, Daddy can't come see something. Daddy can't come inside.' But that hadn't been defined."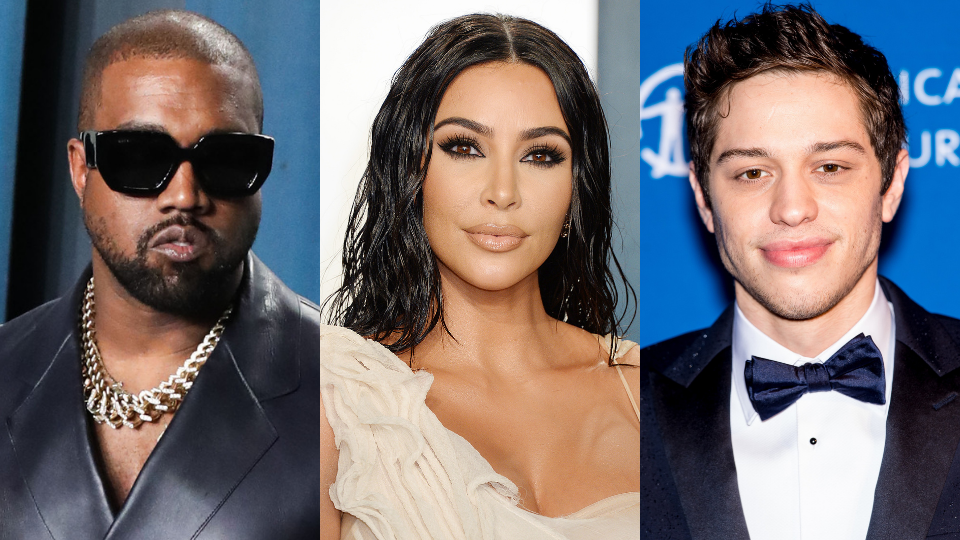 Also Read: "Everyone is so f—king fickle": Kim Kardashian Blasts Kanye West's Fans For Trolling Her Outfit, Reveals Disgraced Rapper Dictated Her What to Wear
The entire incident was quite hurtful for Ye's ego as a man of status and also as a father.
"My daughter wanted me to go inside. I was like, I am the richest Black man and North's father, right, and the security was able to stop me from going into the room with my daughter and that had not been defined. And I am hearing that the new boyfriend is actually in the house that I can't even go to. And that's where I call my cousins. And my cousins is real opinionated, you know that. And I said, 'I need you to go and say these two things.' Security ain't going to be in between me and my children, and my children ain't going to be on TikTok without my permission."
West also took care to not name-drop the SNL alum and chose to only refer to him as Kim K's 'new boyfriend'. It seems apparent that the Bound 2 rapper was concerned about the estrangement that was being forced between his kids and him by the SKKN owner, whose motherhood skills were also questioned by the former.
Also Read: 'I was drugged out of my mind': After Losing $1.5B in Brand Deals, Kanye West Uses Insanity Plea To Save His Miniscule Fortune – Blames Trainer Harley Pasternak for Racist Rants
Kanye West had his cousins talk to Kim Kardashian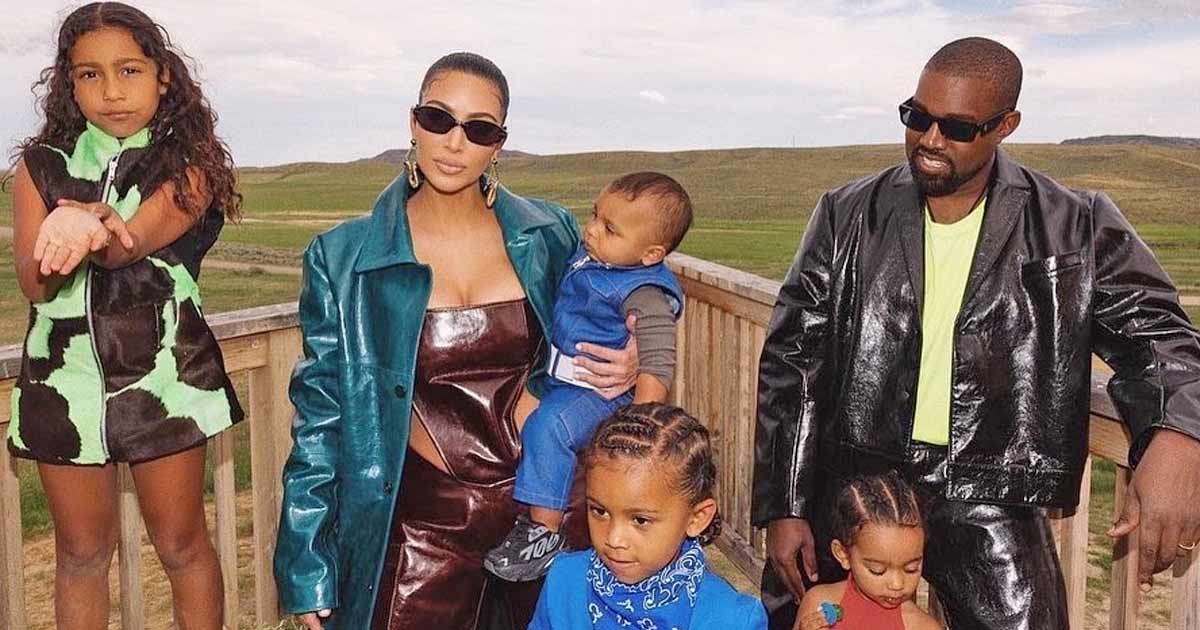 In the aftermath of the incident, instead of taking things into his own hands, the Praise God rapper had his female cousins go and talk to the SKIMS founder.
"Yes, my female cousins, non-aggressive, just to say really simply like, look, for us to be – Certain words I don't like, co-parent – like, from where I am from, you're my baby mama. So for us to be cordial and civil, there are certain things that are not finna be done and be done under the rug."
How possessive and protective West is of his 4 kids is no secret at all. And the man did not fail in the following months to expose the alleged attempts of his ex-wife and former in-laws to distance his kids from him.
Also Read: 'No alcohol. No adult films. No intercourse': Kanye West Promises To Give Up P*rn, S*x, and Talking Following Twitter Return During No Nut November
Source: ET Online