Iman Vellani's bombastic thirty-minute interview with the New Rockstars was very informative and fun to watch, to say the least. One would think that, as the face of the new MCU and part of the Young Avengers, Kamala Khan, aka Ms. Marvel, would be a huge fan of them in real life as well.
However, contrary to popular belief, Iman Vellani is more in favor of another teen superhero group than the Young Avengers. She is quite a Marvel nerd, so much so that she is credited to co-writing the new comic of Ms. Marvel beside the writer from the TV show, Sabir Pirzada.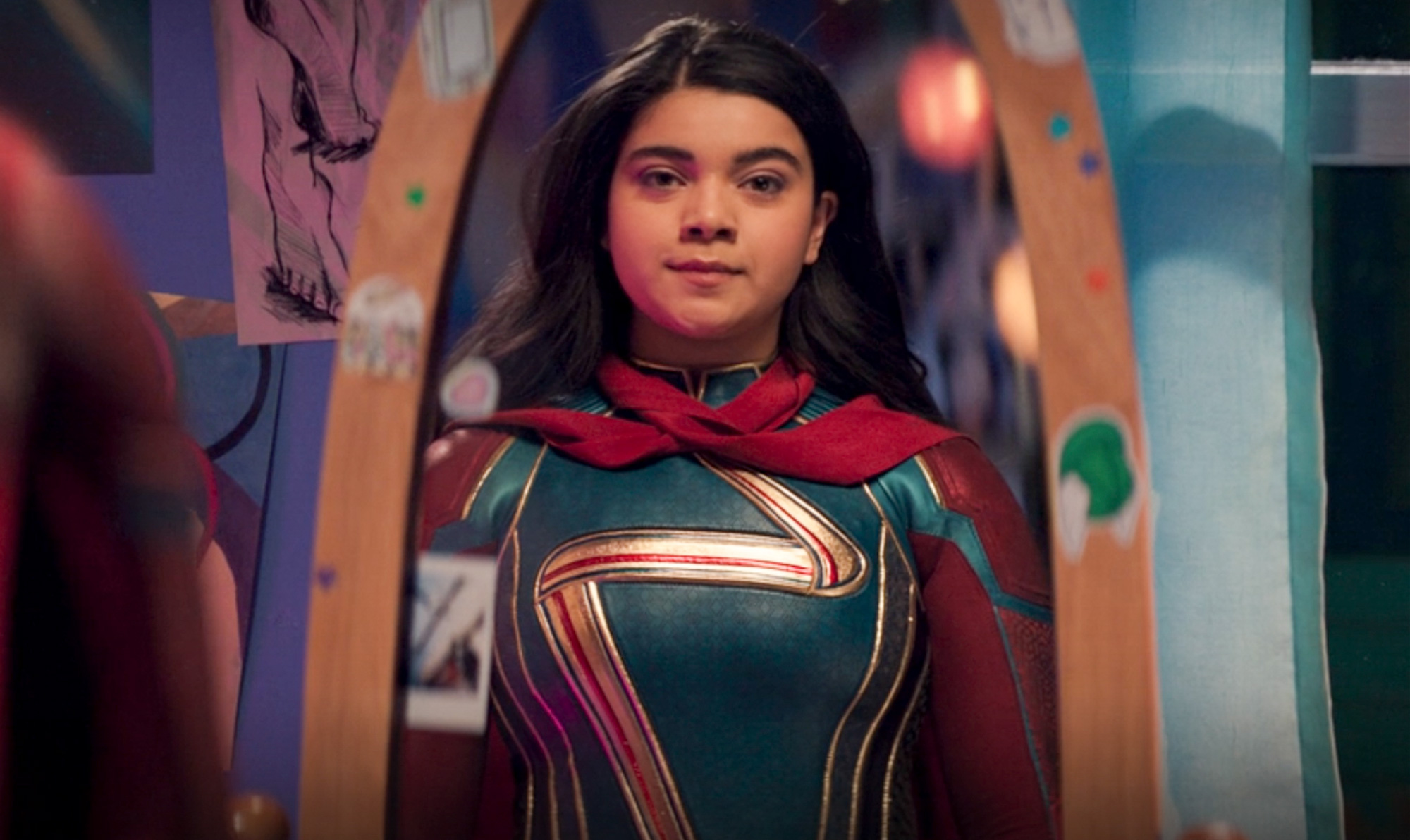 So, naturally, fans take Iman Vellani's words seriously when it comes to the Marvel universe.
What superhero group does Iman Vellani prefer over the young Avengers in the MCU?
In her interview with New Rockstars, Iman Vellani went candid and admitted that she does not read Young Avengers that much. In fact, she prefers Champions much more. The interviewer even gave her brownie points for being so honest and not giving an answer that her PR agent or assistant would expect from her. She goes on to point out the aspects in which she finds them much better than the Young Avengers:
"Their chemistry is so much better. They act like actual teenagers like the way they interact with Sam Alexander and Miles Morales, it's my favourite trio and I want it to happen so badly"
Also Read: 5 Actors Who Still Have Roles in Both DC and Marvel Movies
However, she also mentions that in the recent Champions run that she read, which was called Outlawed, Kamala almost dies and a big explosion happens. Kamala's Law is created, and "Dum Dum" Dugan is after Kamala and all the kid superheroes, which made her realize that maybe kids should not be superheroes after all; maybe they should not be fighting.
Still, she shows her support for her favorite heroes and continues to say:
"The Champions have been fighting social justice issues for a long time, and they see things in a way adults kind of don't. So obviously I am for it." 
As a teenager herself and portraying a teenage superhero on the screen, it is no surprise that Iman Vellani would find Champions much closer to her heart than Young Avengers.
Also Read: MCU Needs to Do 6 Things to Save Phase 5 from Crying Tears of Blood
Iman Vellani unfazed by the low box office collection of The Marvels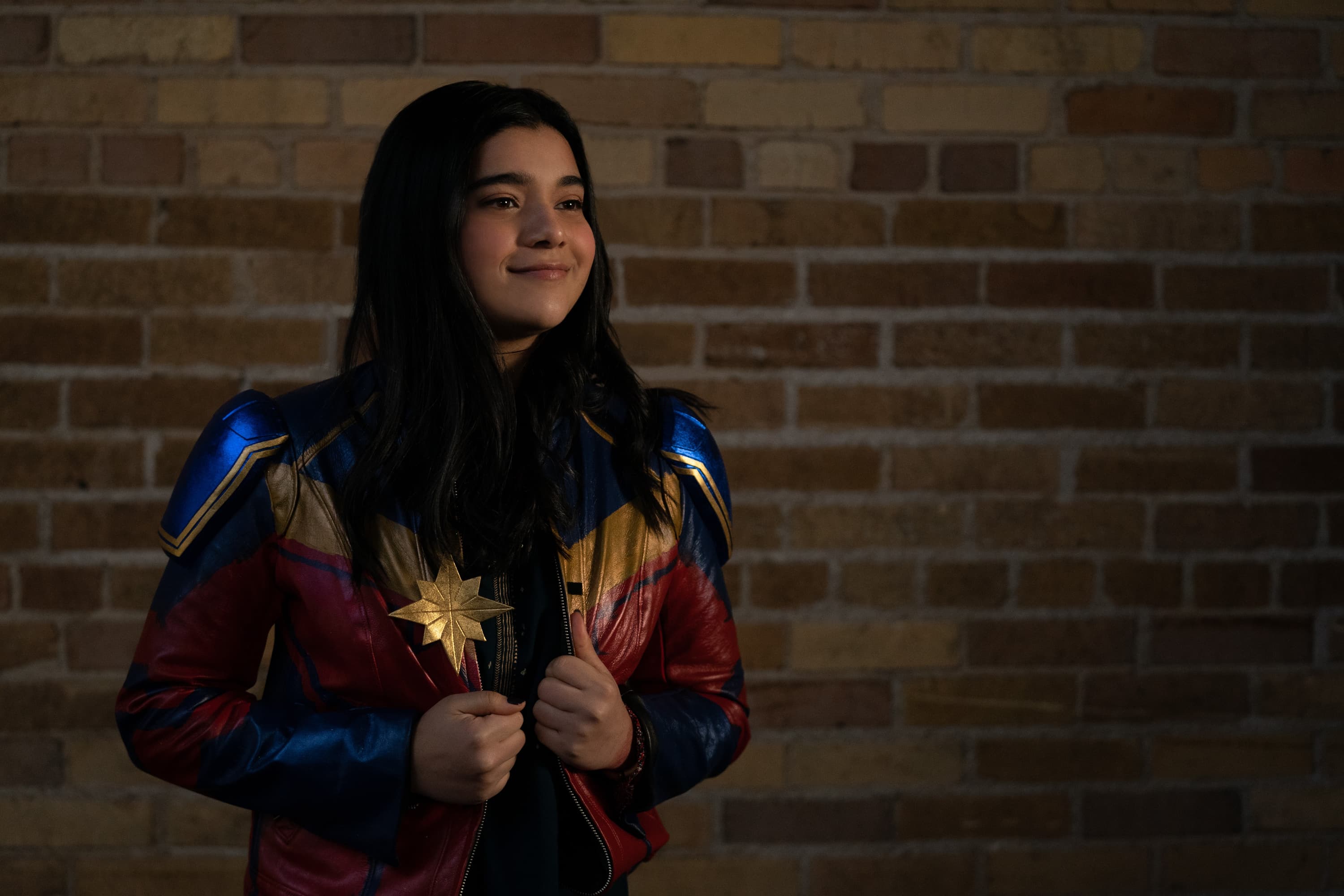 With so many promotions and so much hype around The Marvels, everyone thought that it was going to be another blockbuster. However, the collection from the opening weekend is already surprising critics and fans alike. Among all of this, one person is completely unfazed, and that is Ms. Marvel Iman Vellani. While talking to Yahoo!, she expressed her detachment, saying:

"I don't want to focus on something that's not even in my control, because what's the point?"
In a banger candid Iman Vellani fashion, she went on to shift the responsibility to the heads of Marvel. She also called out the head of The Walt Disney Group and said it's not for her to worry about the box office numbers:
"That's for Bob Iger."
It is clear that she is more concerned with giving her 100 percent to a piece of work than how it is doing commercially.
Also Read: Disney CEO Bob Iger Finds Recent Disney and MCU Disasters "Definitely Disappointing", Hints Total Overhaul
The Marvels is currently running in theaters.
Thanks for your feedback!