Doja Cat is known for her quirky nature. The rapper has never been one to shy away from making a bold fashion statement, be it her outfit choice or hairdo. But last Thursday, even her fans were taken aback by what she chose to do. In an Instagram live video, the 26-year-old shared her new look, which was nothing much – just a bald head. While most of the fans supported her new look, some wondered if there was another motive behind her unprecedented transformation…
Doja Cat's new look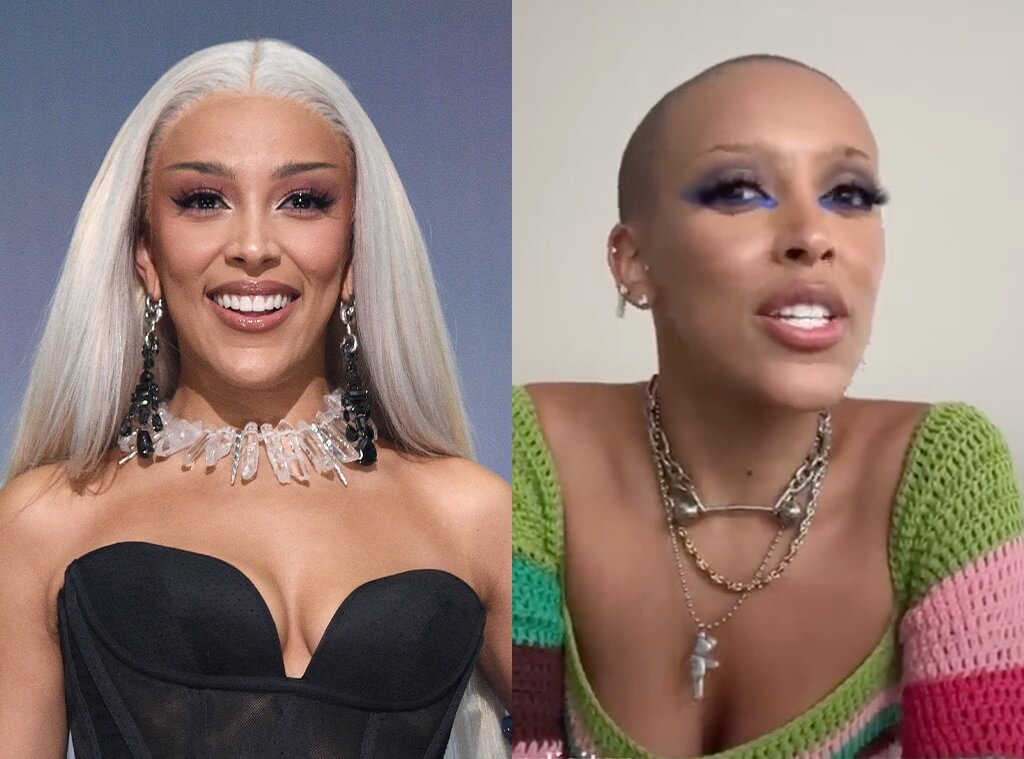 Doja Cat debuted her new look on Instagram, saying that this transformation was just a natural step for her. She said that she "never liked" having hair, which left her with no choice but to get rid of them. And she didn't stop there.
While sharing her dislike for hair, the rapper shaved even her eyebrows off, using the razor she had.
And all she had to say was:
"I feel like I was never supposed to have hair anyway. I, like, don't like having hair. I just can't believe that it took me this long to be like, 'Shave your f—king head'."
And it's not likely she will be growing her locks back, anytime soon. She's totally 'obsessed' with her new look.
But some fans say that there is another motive behind her actions.
Also Read: 'She's So About To Be Canceled': Internet Divided Over Doja Cat Hilariously Mocking Amber Heard By Mimicking 'My Dog Stepped on a Bee' Expression
The cat's out of the bag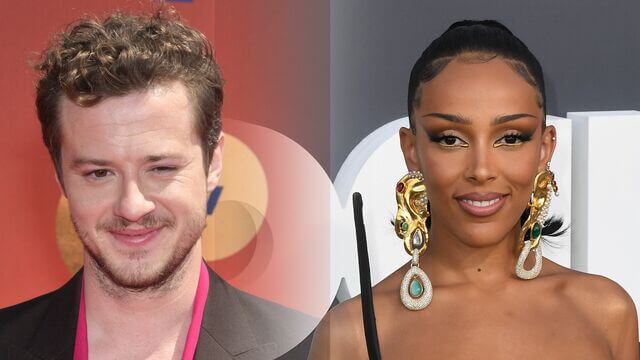 Fans couldn't help but wonder how similar Doja Cat looked to Eleven. And was this just a mere coincidence?
Some fans claimed that these are nothing but Doja Cat's efforts to grab Joseph Quinn's attention. It is well known that she is interested in Joseph Quinn. These fans say that looking similar to Eleven, who is Quinn's favorite character, might finally help her have a chance at the Stranger Things' heartthrob.
She's so desperate to get with Joseph Quinn she's cosplaying as Eleven, that is his favorite character

— Alex❤ (@alexrr_6) August 6, 2022
It was Noah Schnapp who let out the news that Doja Cat had a major crush on Joseph Quinn, a development she was not very pleased with. She was very vehement in criticizing Noah Schnapp, who, according to her, had acted without any regard for the consequences.
But a lot of fans are wondering, is that really it?
Also Read: 'Wonder Why She's Not Canceled Yet': Fans Want Doja Cat To Pay for Noah Schnapp Drama After Singer Loses 200,000 Followers in a Matter of Days
Is Doja Cat making a cry for help?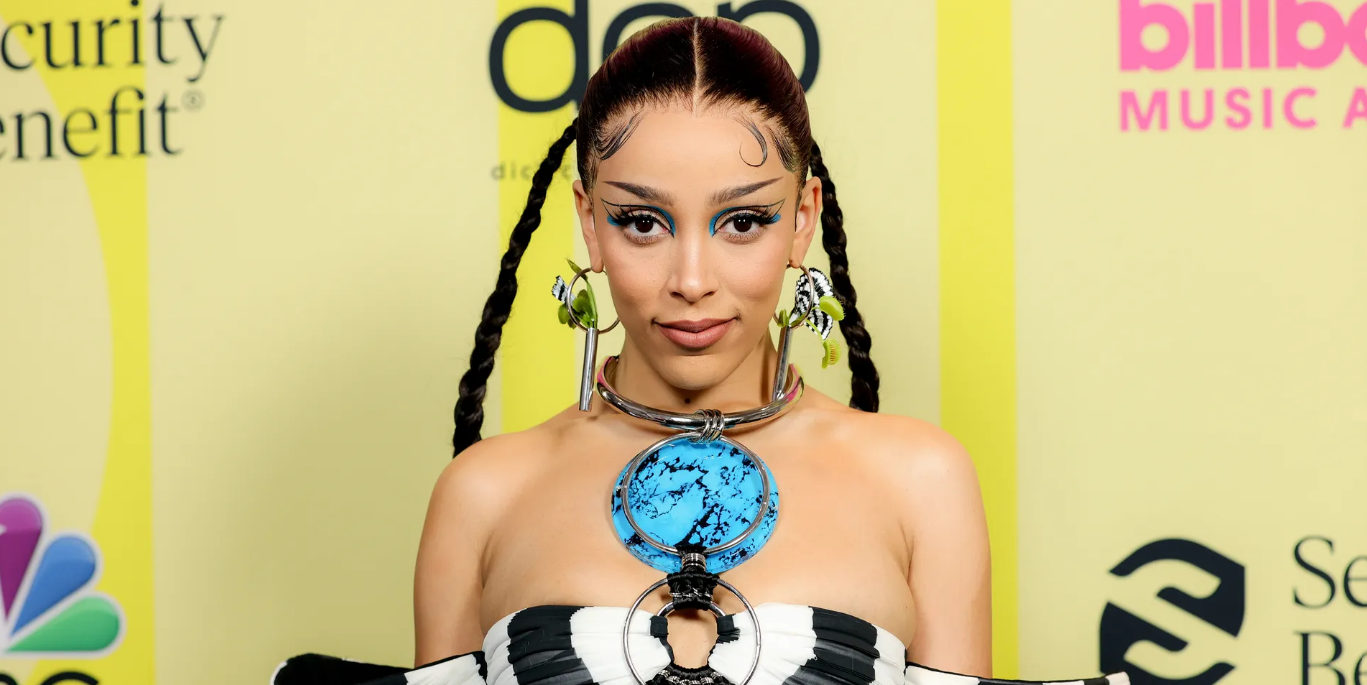 A lot of fans have made their concern for the rapper clear ever since she debuted her recent look. No matter what the reason may be, people were concerned for her. Fans couldn't help but draw parallels between Doja's act and Spears shaving her head in 2007.
Not her shaving her hair like Britney-

— Meshari | HarryStyels🧣 (@Meshari_ef) August 5, 2022
Fans are concerned for her mental well-being as well.
But she later clarified that she was very much fine.
Doja Cat addresses fans that are speculating that she's mentally unwell and fans who no longer like her as a result of shaving her head bald pic.twitter.com/Rs29ua2k85

— Shai ft. Doja Cat (@DojasLeftTitty) August 6, 2022
Doja Cat reassures fans that she is doing completely fine after debuting her new bald look and shaving her eyebrows pic.twitter.com/eDTo2cKSWu

— Shai ft. Doja Cat (@DojasLeftTitty) August 5, 2022
Fans were still supportive of her new look and held that she still looked stunning.
https://twitter.com/wiz_thcreator/status/1555653692858273794?t=CcX_0yryu2_aeAWkrYCabg&s=19
Soo has Doja Cat always been bald or am i trippin? 😭 pic.twitter.com/ZD7NSpneqd

— Hollywood Elijah (@hollyhoodelijah) August 5, 2022
And the fans are right. She definitely rocks the new look.
Also Read: 'Are You Dreaming or Are You Creaming?': Doja Cat Shares Makeup Free Look on Instagram, Internet Convinced She's a Different Person
Source: Page Six
Thanks for your feedback!