The now picture-perfect couple Kelly Ripa and Mark Consuelos admits things weren't this way. Ripa's husband recently replaced Ryan Seacrest as a host of the show Live With Kelly and Ryan. This is where the couple shared stories about their older days. That proved how immensely they both have worked on themselves as well as on their relationship with each other.
Therefore, sometimes it is very beneficial to reflect on the older self and be thankful for the journey one has had toward self-improvement. Both Kelly Ripa and Mark Consuelos are now looking back and poking fun at their younger stupid selves.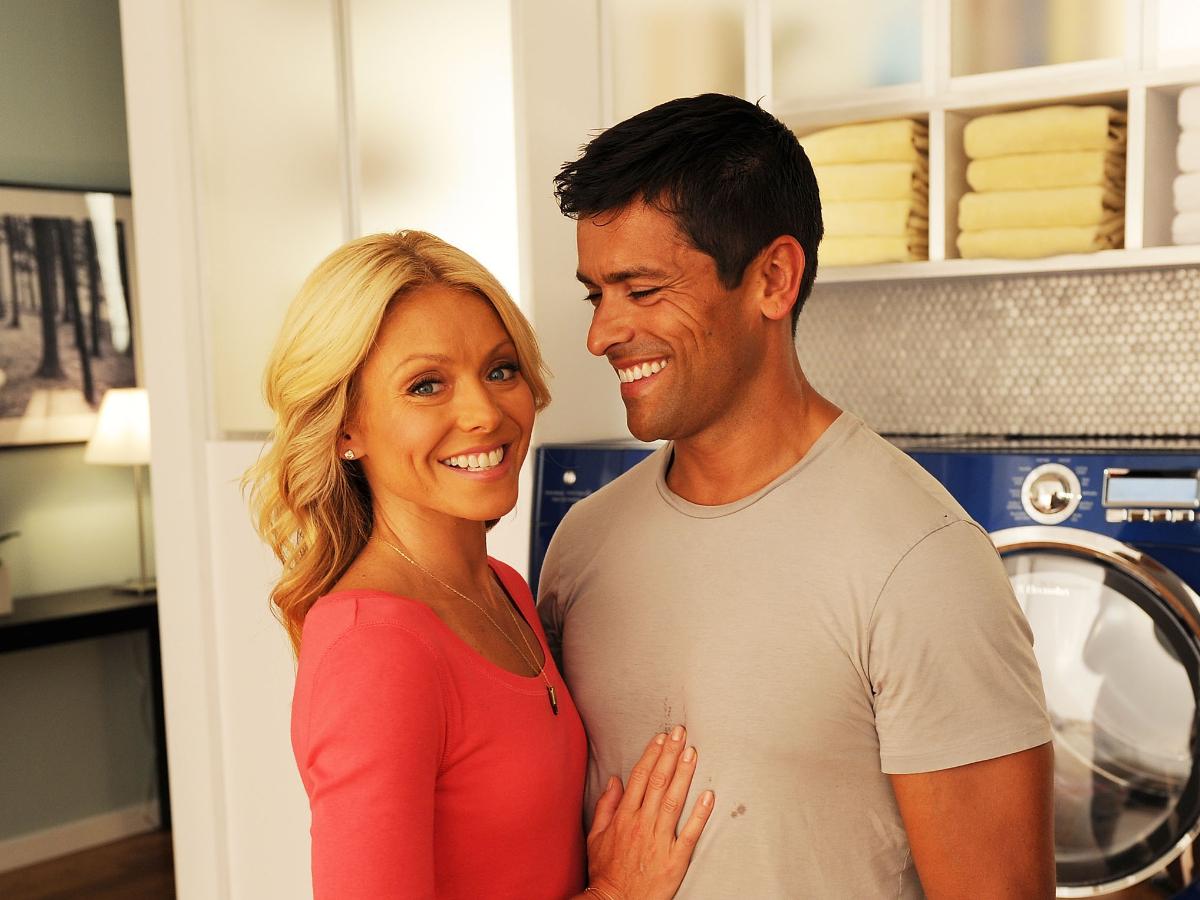 Also Read: Kelly Ripa Set To Be Honored At 'Power Of Women' Awards After Consolidating Power At 'Live' As Husband Mark Consuelos Replaces Ryan Seacrest
Mark Consuelos was the insured one in the relationship
Kelly Ripa and her husband and now co-host Mark Consuelos shared the struggles they faced when they started dating years back. They have been married for well over two decades now, and shares three children who are also all grown up now. On a recent episode of the podcast Let's Talk Off Camera, Ripa shared,
"My biggest complaint about you over the course of our marriage — and this is not recent because it definitely changed — but you used to be insanely jealous and that was a hard pill to swallow,"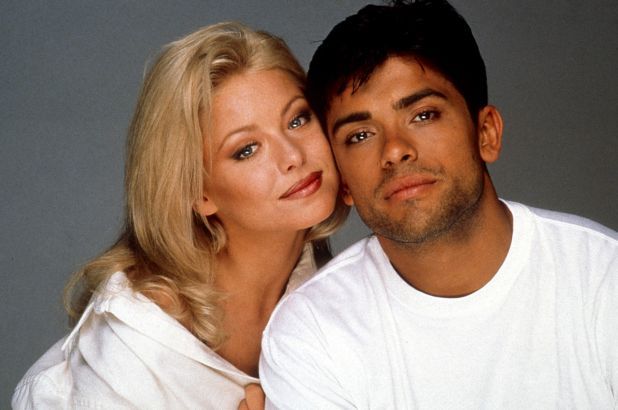 The problem was so severe that he had to go to therapy for it. She then recalled an incident that was the last straw for the morning talk show host. She said,
"It's very hard being married to somebody who is jealous. It was our first week of marriage, because we didn't take our honeymoon until later. You were working and I went to visit you in Boston,–We went to this Italian restaurant and the waiter was like a very cute old man, he's definitely in his 70s, if not 80s. He leaned down and he said, 'And for the principessa?' I thought it was so cute that this little old man called me a princess, and I looked at him and I gave him my order in a very smiley way. And he walked away and you picked a horrible fight."
The man was jealous of a seventy-year-old waiter and then picked up an ugly fight with his wife for ordering in a very sweet way and smiling at the waiter's jokes.
Also Read: Kelly Ripa's Oldest Son Michael Consuelos Calls Her A "Sleep Paralysis Demon" After Ripa And Husband Mark Consuelos Asked Him To Leave Home
Mark Consuelos admitted to his flaw
After Kelly Ripa narrated the story, Consuelos jumped on to admit his mistake and let everyone know he has changed a great deal from what he was back then. He confessed,
"I remember that,–Look, at age 25, I was pretty insane. But that jealousy thing definitely followed me for a while. I'm not jealous anymore."
To which his wife replied,
 "so grateful that you're not."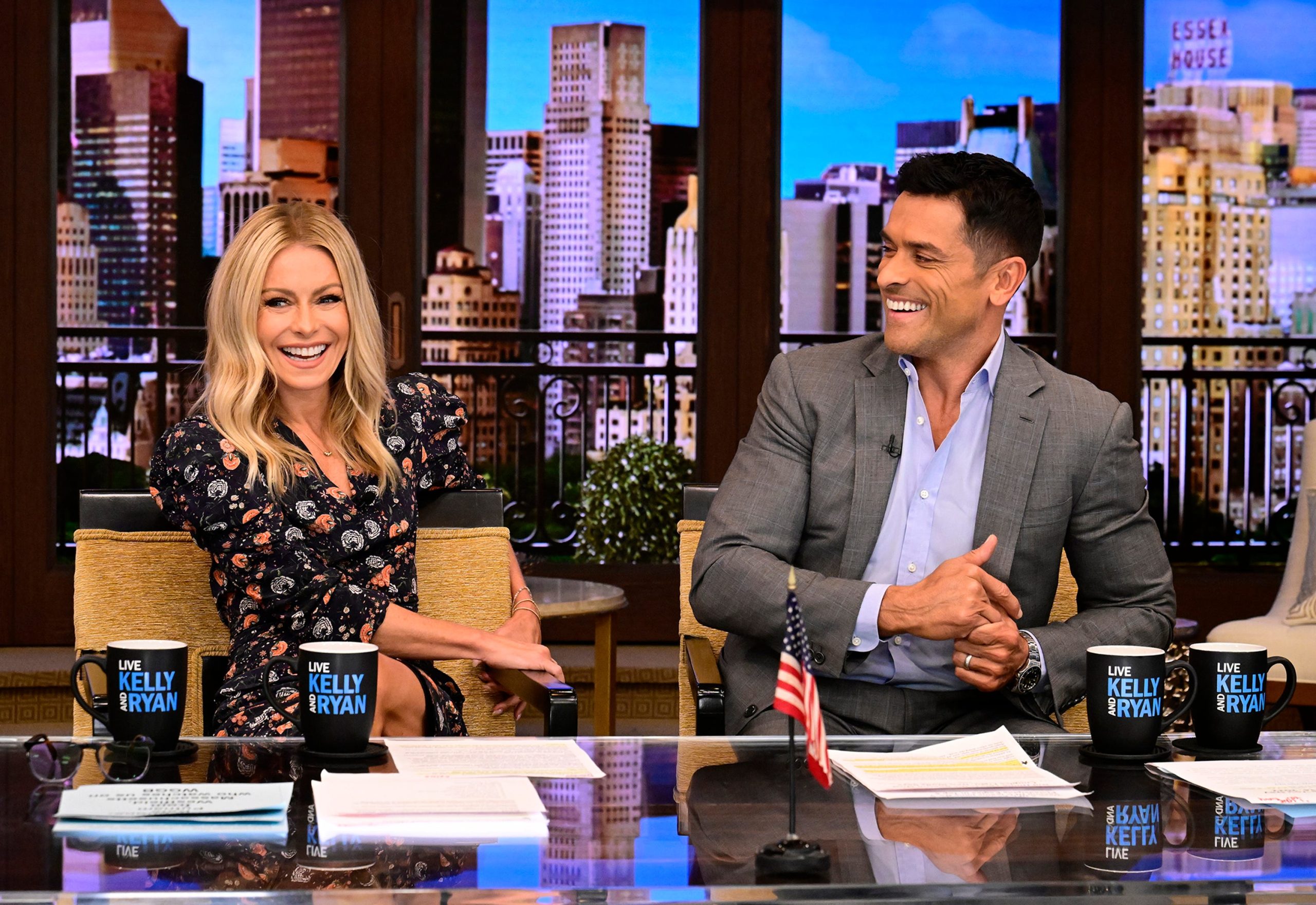 He then further added,
"It's ugly,–As ugly as it feels to the person who has to be on the receiving end of it, it's such an ugly feeling inside. If this is any consolation, you know you're being crazy. The jealous person knows that this is wrong and it's ugly, but they can't help it."
The new co-host then also admitted,
"I wanted to do some work on myself,–and that was one of the major things that I needed to work on because it was getting in the way."
The pair is now perfect, and it took them a lot of hard work to reach where they are now. The two are now empty nesters, and realize they will again have plenty of time for themselves so the show came at the perfect time for their rescue.
Also Read: TJ Holmes Reportedly Proposing To Amy Robach Soon As Former GMA Hosts Plan To Rival Kelly Ripa-Mark Consuelos' $160M 'Live' Empire With Their Own Show
Source: Live with Kelly and Ryan