Pete Davidson and Kim Kardashian are already a thing of the past. The unusual couple turned heads when they got together in 2021, and after 9 months of what looked like a passionate affair, ended it rather abruptly in August this year. While the relationship is long over, the current season of The Kardashians revolves around the time when the two were still together, and quite obviously, the 29-year-old is a part of the show and has revealed several inside details.
Two Met Galas: One Love Story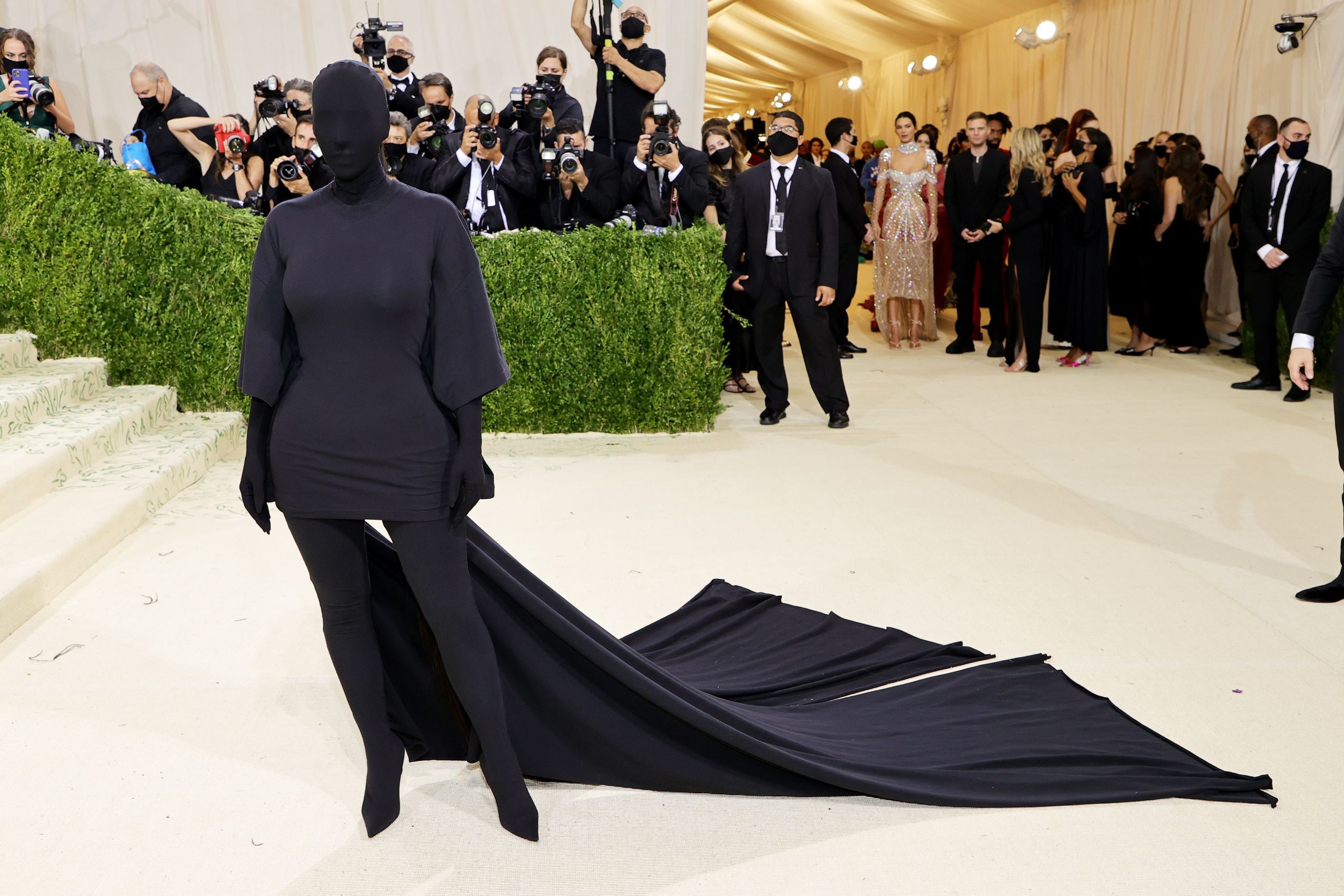 The second season of Hulu's The Kardashians saw Pete Davidson spilling some beans and one of the latest gossips is that Kim Kardashian almost gave him the cold shoulder only a month before they started hooking up.
The SKIMS founder and SNL alum were quite the eye-catchers during the 2022 Met Gala red carpet when the former infamously appeared in Marilyn Monroe's iconic "naked" dress. However, the 2021 Met Gala was a totally different story. Kardashian became quite a joke when she appeared on the red carpet dressed like a dementor in Balenciaga. To be accurate, she was wearing a head-to-toe black Balenciaga jersey with a black mask and gloves. It was on this occasion that she politely declined the Set It Up actor when he asked for her number, making a rather weird excuse.
Also Read: "You don't want to become the guy who just f**s celebrity girls": Pete Davidson Warned About Dating Emily Ratajkowski After His Nine Months Relationship With Kim Kardashian
From Avoiding Pete Davidson to Chasing him: a Kim Kardashian Journey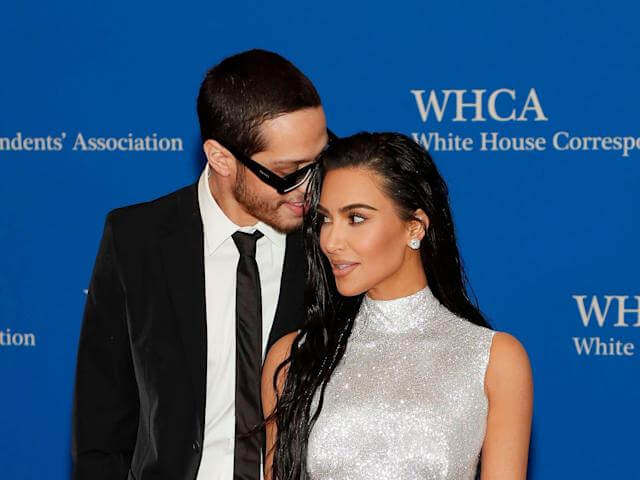 During an episode of the reality show, the Suicide Squad actor said to his then-lady love,
"Remember when I asked for your number at the last Met, and you pretended that you couldn't give it to me because you had gloves on?"
The SKKN owner replied, "I know. Will you ask me again this time? I don't have gloves on."
To this Davidson replied,
"It was actually the nicest excuse ever. I knew it was an excuse, but I remember being in the car and being like, 'Wow, she knows how to, like, make someone feel really good about themselves. I thought that was really sweet."
Also Read: "He was like, 'Yeah bro, it's like nine inches'": Pete Davidson's SNL Co-Star Jay Pharoah Knows Why Davidson Only Attracts Beautiful Women Like Kim Kardashian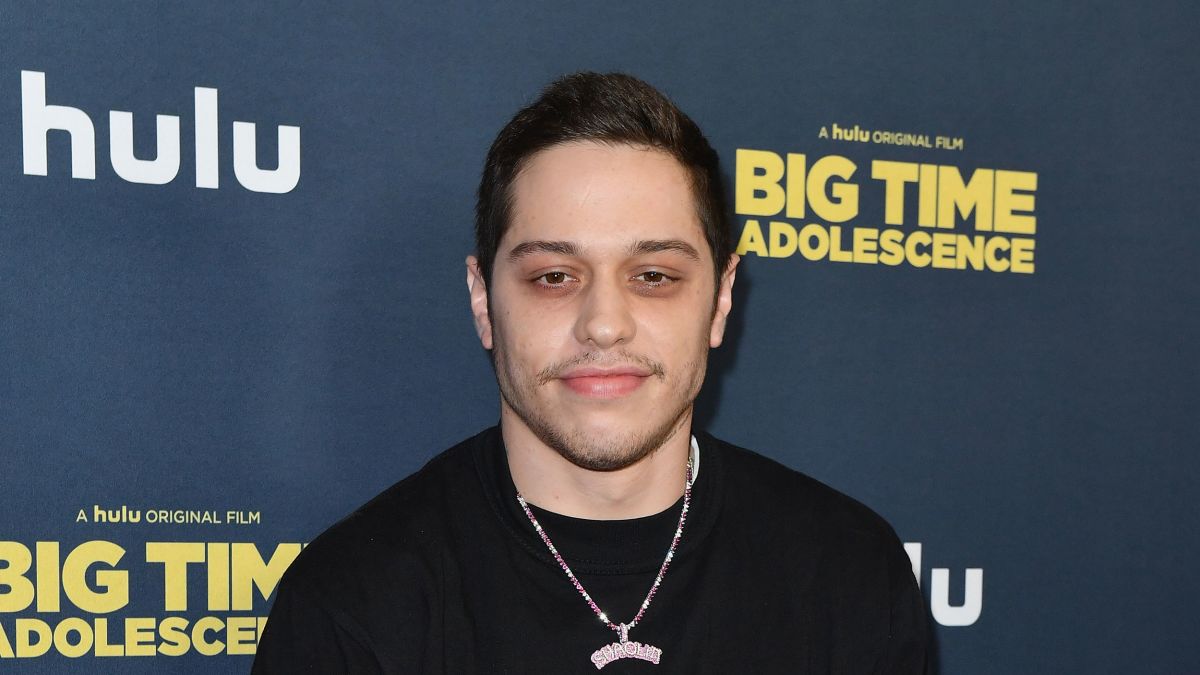 As karma would have it, eventually it was Kim K who ended up asking for the Meet Cute actor's number. She felt a spark when she kissed Davidson during one of the sketches on her Saturday Night Live debut, but he did not stay back for her afterparty. She narrated during the 1st season of The Kardashians,
"Everyone was at my afterparty. [Pete] does not give me the time of day. So, a few days later, I called the producer at SNL, and I was like, 'Hey, do you have Pete's number?' and they were like, 'Yeah!'"
Although the love affair did not run for long, he is already having the time of his life and is rumored to be dating supermodel Emily Ratajkowski.
And the world has just one question, how does Pete do it?
Also Read: Pete Davidson Makes Emily Ratajkowski Relationship Official, Seen Picking Her Up in His SUV in Front of Supermodel's New York City Apartment for 'Late night adventures'
Source: Geo.tv