The well-liked Apple TV+ series Ted Lasso, played by Jason Sudeikis has attained its highest weekly audience according to Nielsen's weekly streaming rankings as it enters its third (and speculated last) season. From April 24 to April 30, 795 million minutes of the comedy were watched, placing it at No. 6 overall and No. 4 among original streaming programs. With 11 Emmy awards in just its first two years, it is both the most well-liked and popular U.S. show on Apple TV+.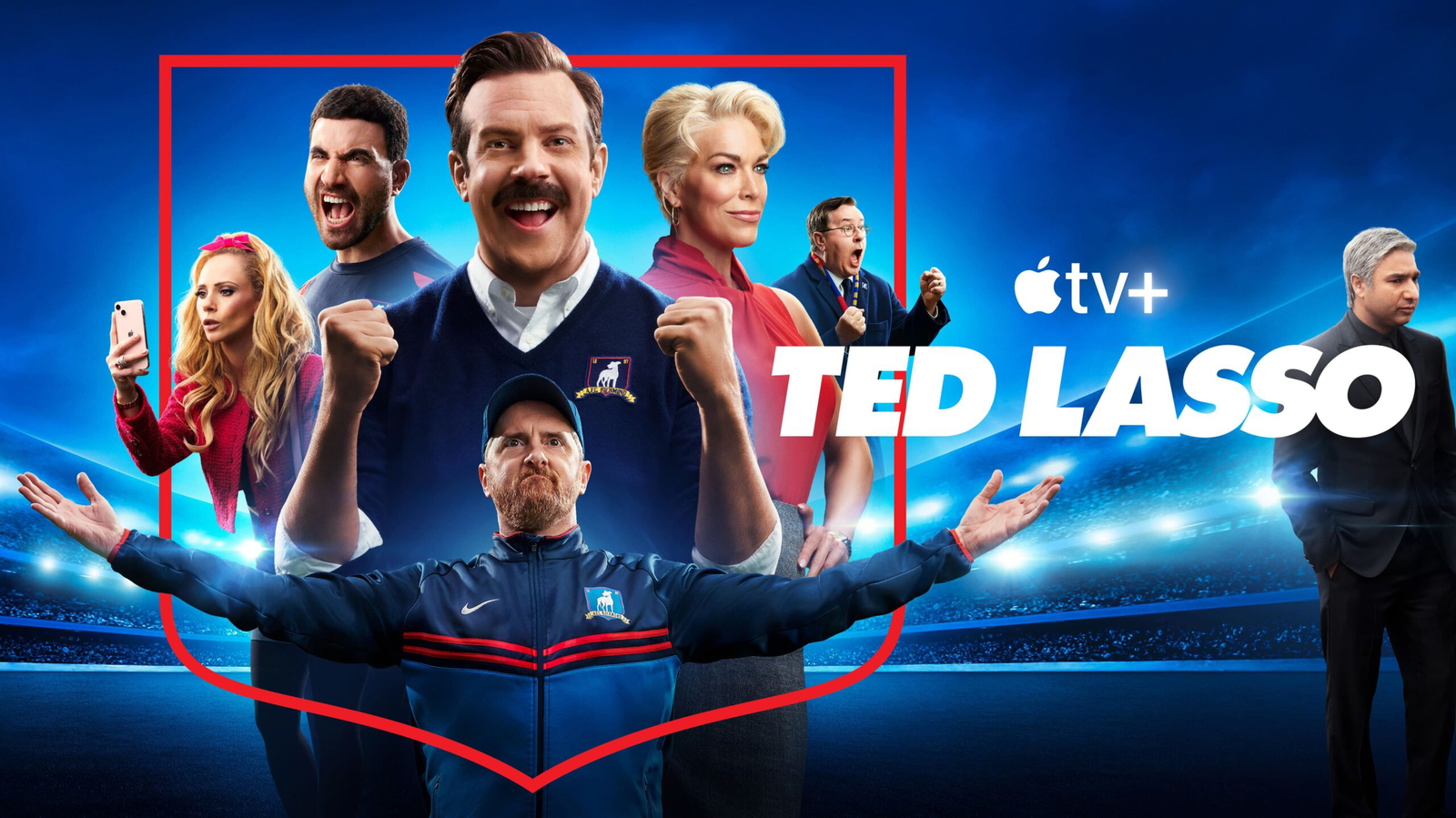 Also Read: Jennifer Aniston Kept Laughing at Jason Sudeikis During S*x Scene in $107M Movie: "It's hard not to laugh"
What Is Ted Lasso All About?
The fictional Premiership football team AFC Richmond is saved by a compassionate and well-intentioned American coach, Ted Lasso, despite his complete lack of expertise.
Jason Sudeikis as Ted Lasso, an American college football coach who is hired to oversee Richmond United, a British soccer team. Does he even have any soccer knowledge? No. Does he have the support of Richmond fans? No. Does his team at least regard him as a competent member? And no. What a great beginning to a comedic series!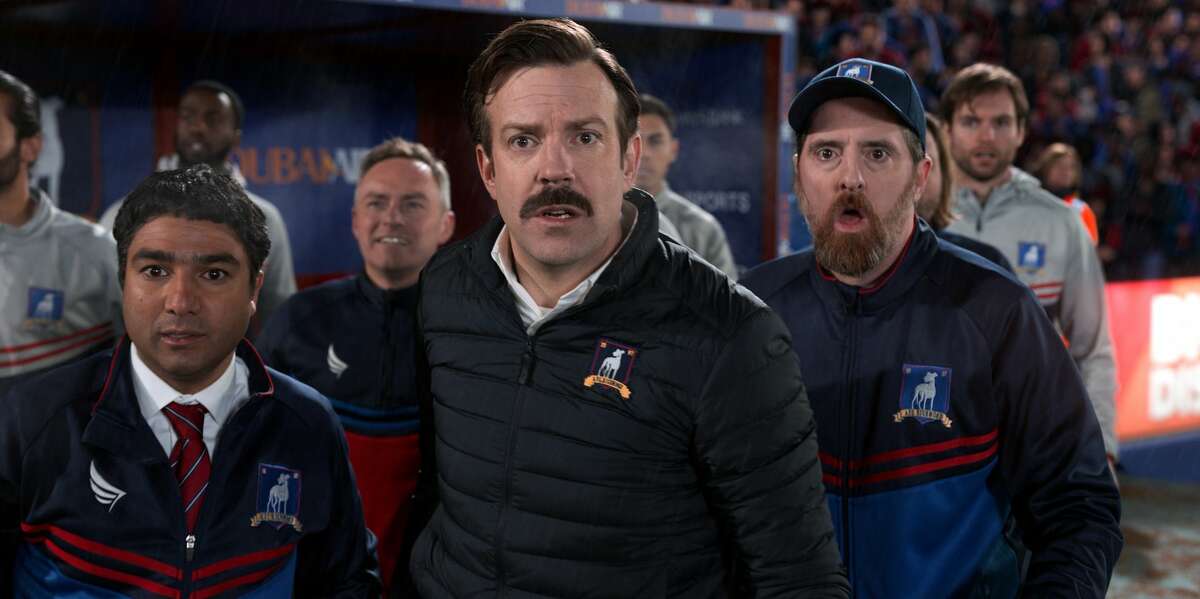 Many of the team's hot-tempered players had trouble adapting to Ted Lasso's unusual coaching style and unwavering optimism, which has some humorous results.
Fundamentally, it's a comedy about a collision of cultures. We watch Lasso as he struggles with British cynicism and sarcasm while also gradually but surely winning people over.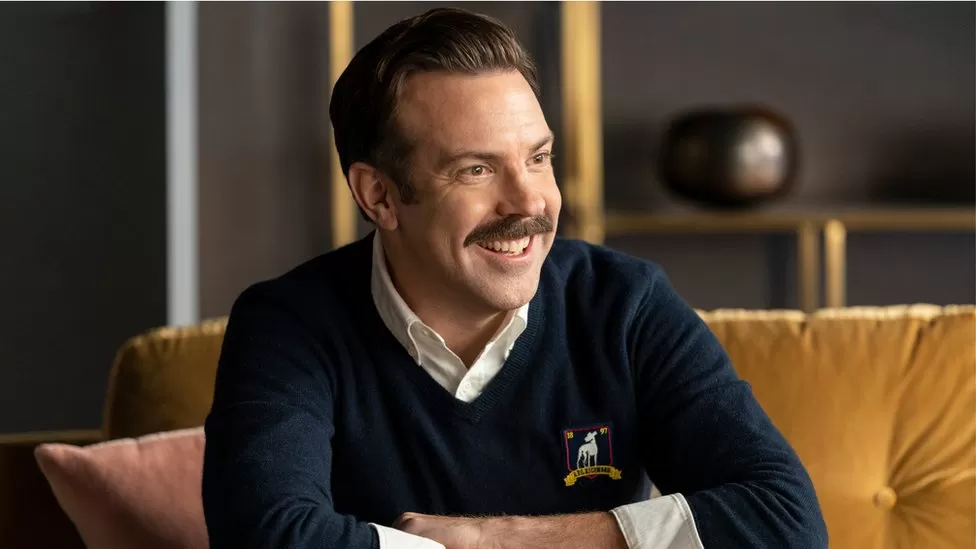 In contrast to Friday Night Lights, which used football as a vehicle to examine friendships, relationships, and teamwork, Ted Lasso has arguably accomplished the same thing with TV audiences.
According to data provided by Samba TV, which tracks TV engagement, the season 3 premiere of the well-liked comedy set a new series high for its debut and attracted more viewers for an episode of a show on the platform in more than a year.
Some 870,000 U.S. households viewed Ted Lasso's premiere episode during the live-plus-four-day window, which measures viewership on the debut date and the four days afterward.
Also Read: Olivia Wilde Spotted Hugging, Getting Cozy With Ex-Fiance Jason Sudeikis after Harry Styles Dumped Her
Viewers' Reaction To Ted Lasso
It appears that viewers 'believe' in the power of the uplifting Ted Lasso series. He is a reliable source of encouragement. His persona has depth because of the emotional suffering that lies beneath his benevolence. Season 2 of the show reveals that Ted Lasso's father committed suicide. Due to his crippling panic attacks, Nate betrayed him by telling the media about his difficulties with mental illness. Lasso struggles with the sorrow of going through a divorce and living thousands of miles away from his little kid throughout the first season.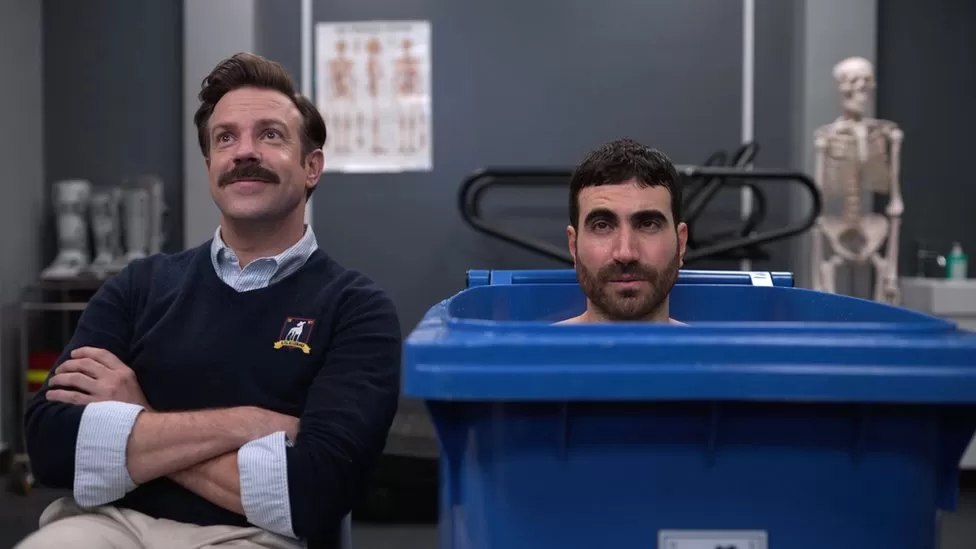 See how netizens reacted to this show.
DESERVED. Jason Sudeikis is the real top g when it comes to acting.

— 𝔞𝔡𝔡𝔦𝔢 𝔱𝔥𝔞 𝔟𝔞𝔡𝔡𝔦𝔢 ❤️‍🔥 (@addiethabhaddie) May 25, 2023
People don't want the series to end soon. One writes-
don't want it to end 🙁

— Himbo (@thehimboman) May 25, 2023
One user cited how much he loved this show.
This penultimate episode literally defined what Ted Lasso was all about and delivered on all fronts. One of my all time favourites among any episode I've seen from TV in recent years.

— showman (@ostrazdins9) May 25, 2023
However, one viewer thinks this show will have a predictable end.
Season 3 has been decent so far. I feel it's going to end in a very predictable way though

— Adam Harris (@adamjharris93) May 25, 2023
The excitement is so high for the next episode.
I'm not ready for the series finale next week

— Joseph Stallone (@Master16Rooster) May 25, 2023
However, Jason Sudeikis did note that the following episodes appear to wrap off his Emmy-winning comedy rather beautifully. Jason Sudeikis is not yet ready to declare that his Apple TV series Ted Lasso will finish after season 3.
Season 3 of Ted Lasso is streaming on Apple TV+ from March 15, 2023.
Also Read: "Just so insanely wrong in so many ways": Jennifer Aniston Doesn't Regret Playing Randy, Extremely S*xually Active Role in $318M Franchise
Source: Twitter