Former Baseball player Alex Rodriguez and pop sensation Jennifer Lopez started in the Bronx and found fame when they were young. In their late forties, the actress and the baseball player finally found each other after marriages, divorces, and children. Whether it was their adorable Met Gala appearances or the jaw-dropping engagement ring, both were just astonishment to their fans. The couple started dating in 2017, almost dated for 4 years, and even got engaged, but broke up before marrying in April 2021.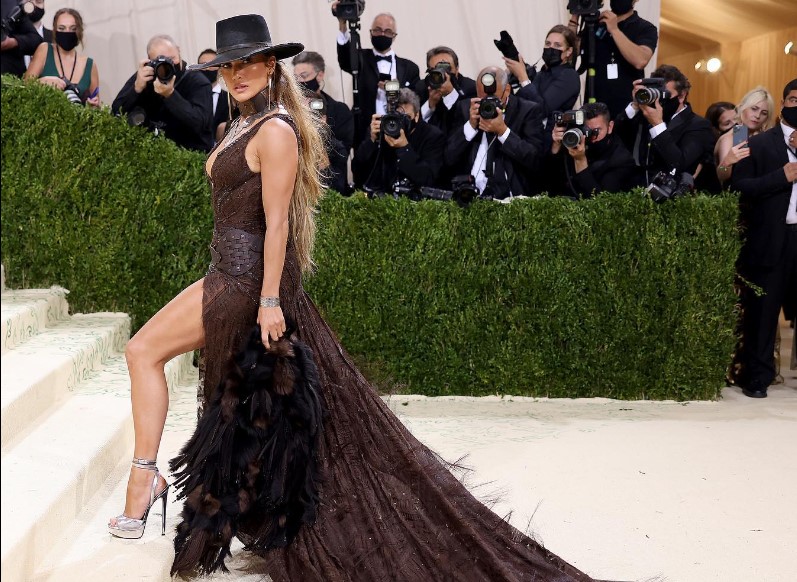 There is no doubt that Jennifer Lopez and Alex Rodriguez quickly became one of Hollywood's most adorable power couples when they started dating. How they showed how much they cared and loved each other was insane and can only be described as pure love and devotion. The Marry Me singer once dressed up as music icon Madonna for her fiancé, who had once been rumored to be romantically involved with the Queen of Pop. However, after 4 years of being together, they ended their relationship and moved on with their lives.
Also Read: Despite Horrible Ending to Marriage With Ben Affleck, Jennifer Garner Continues to Support Him as She Joins Jennifer Lopez in Parental Duty
Jennifer Lopez Dressed As Madonna For Alex Rodriguez!
After marrying her longtime boyfriend, Ben Affleck, last year, 53-year-old Jennifer Lopez recently opened up about the blessings she received from her blended family. Nevertheless, there were times when she was deeply in love with Alex Rodriguez and even dressed up like her music idol Madonna for him. As the year 2020 was a period of the pandemic, many people decided to stay home and celebrate Halloween with their families instead of going out. Hence, the former couple celebrated it in a big way at home, but with fewer people.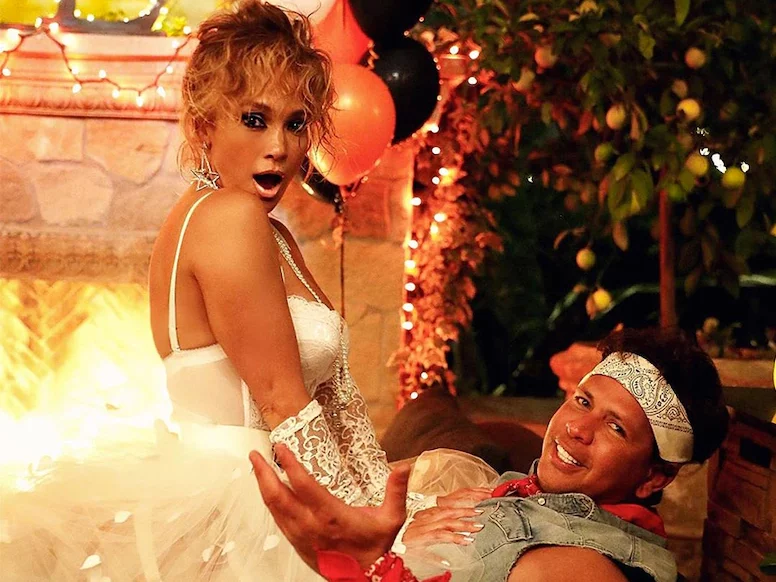 During the 2020 Halloween party, Lopez dressed up as Madonna, and Rodriguez as Bruce Springsteen. JLo's appearance as Madonna drew much attention because the former Yankee was rumored to have been involved in several flings with famous people, including Madonna, after splitting with his wife, Cynthia Scurtis.
During her appearance on SiriusXM's Radio Andy in 2020, JLo said,
"Yeah, we all got dressed up like way too much. My kids were like hiding in the bedrooms. They were like, 'What are you doing?'"

"I dressed as Madonna and Alex, he went as Bruce Springsteen."
When the host Andy Cohen asked Lopez about any awkwardness brtween A-Rod and her as he was reportedly involved with Madonna, she laughed and said,
"No. I mean, it was so long ago. No, it wasn't weird at all. I loved it."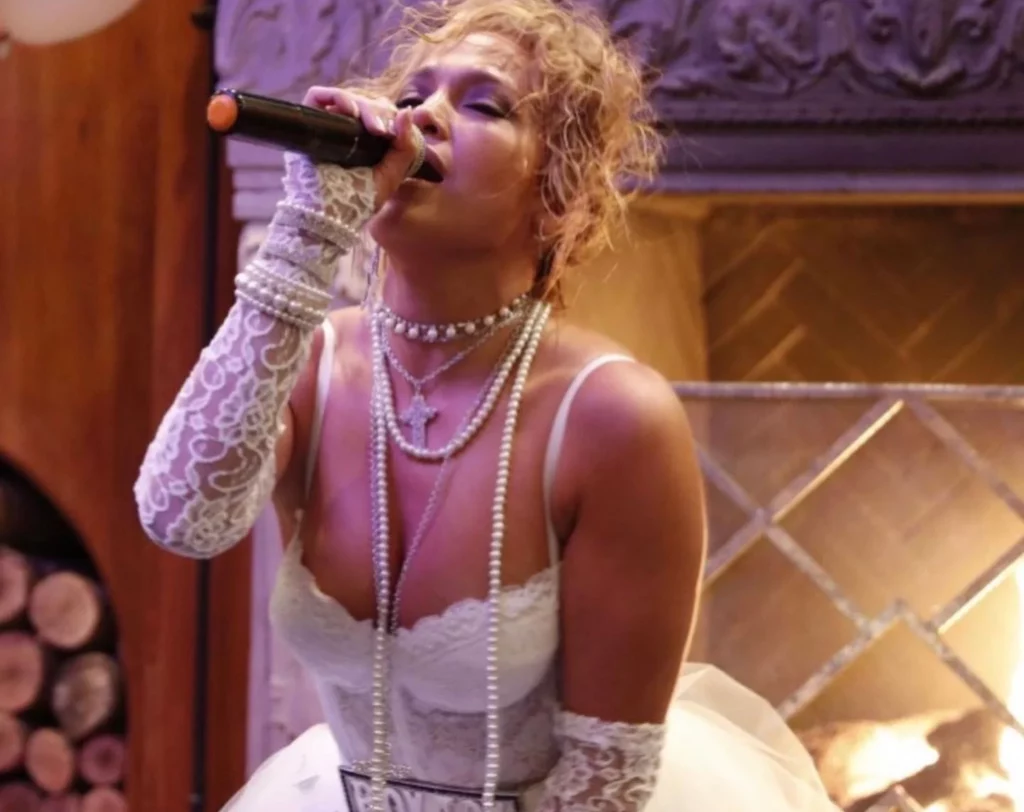 As part of her Halloween party in 2020, Lopez recreated the iconic look from Madonna's Like a Virgin music video and wore white lace gloves and her Boy Toy belt. Even after so many years, JLo still talks about Madonna despite rumors about the music legend and A-Rod's fling. At the Shotgun Wedding premiere, Lopez recalled Madonna's iconic performance at the 2003 MTV Video Music Awards, when she kissed Britney Spears and Christina Aguilera, who replaced JLo because of her busy schedule.
Also Read: "What the heck is she doing, How does she look this good": Jennifer Lopez Credits Her Obsession With Staying Fit for Her Phenomenal Physique at 53
Madonna and Alex Rodriguez: Did They Have An Affair?
It was reported in 2008 that Alex Rodriguez and Madonna had a high-profile romance. However, the twosome enjoyed a low-key relationship. At the same time, Rodriguez was still married to his former wife, Cynthia Scurtis, who shares two daughters with him, and Madonna was married to Guy Ritchie, who shares a son with her, Rocco Ritchie. The rumored couple never confirmed their relationship.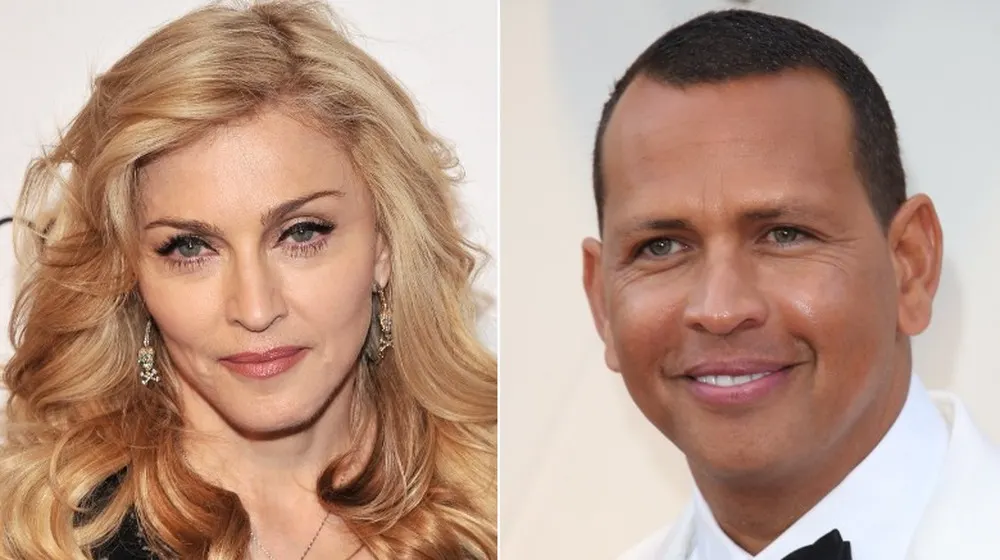 When Madonna hosted an evening in February 2008 in support of Raising Malawi and UNICEF, A-Rod was one of the attendees. It was later spotted that the baseball star kept leaving the singer's Central Park West apartment, which made strong rumors about a possible fling. However, in 2008, A-Rod broke all the stories about their fling in an interview and only addressed their relationship as a friendship.
Also Read: "Like 200 People I Would Never Have Slept With": Jennifer Lopez's Co-Star Jennifer Coolidge on Her Wild S*x life After American Pie Movie Came Out
Source: Radio Andy, Daily Mail