Lily Rose Melody Depp is a 23-year-old French-American actress and model. She made her acting debut in Tusk, a Canadian comedy-horror film that premiered at the 2014 Toronto International Film Festival. After appearing alongside her mother, Vanessa Paradis, a long-time Chanel ambassador, at Chanel's Métiers d'Art Collection event in New York, she began garnering media exposure from publications such as Vogue, Refinery29, and Harper's Bazaar. Meanwhile, her Instagram popularity skyrocketed, as she currently has over 7 million Instagram followers.
Lily Rose Depp imitates Kate Moss's look for her new i-D magazine cover shoot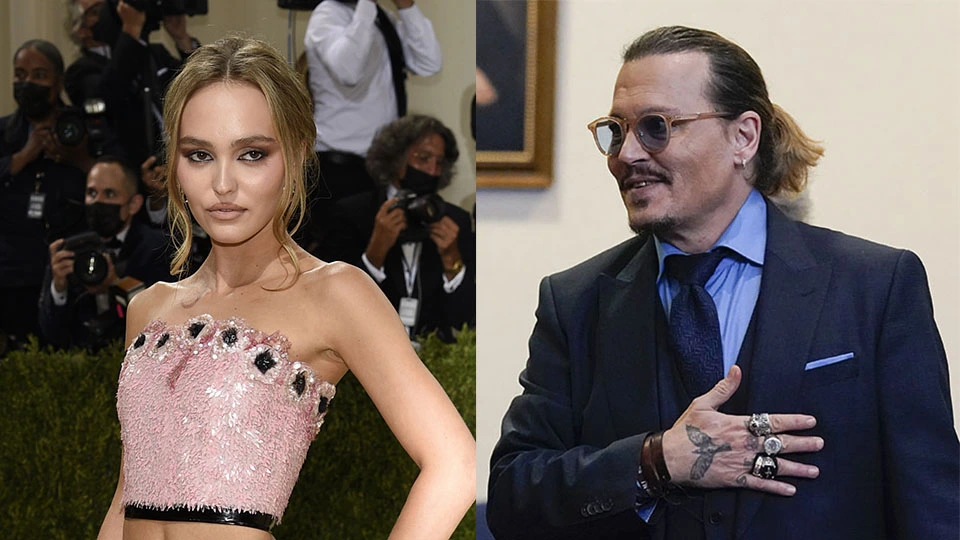 It was wonderful to see Lily Rose Depp pay a direct tribute to her father's former girlfriend, one of the world's most iconic supermodels, in a stunning new set of i-D magazine photos. She wore a sheer, full-length dress that looked exactly like the Liza Bruce creation that Kate Moss famously wore in 1993. The Savage movie actress imitated Moss's look in the bare slip dress, along with a pair of little black undies, and casually held a cigarette in her right hand for the publication's Timeless Issue.
Also Read: "The internet cares a lot more about who your family is": Johnny Depp's Daughter Lily-Rose Gets Support From Alec Baldwin's Eldest Daughter and Model Ireland Baldwin, Claims There's Nothing Wrong in Using Family's Influence to Become Famous
The statement that accompanied her gorgeous pictures said,
"In teaser clips of Idol, i-D cover actress Lily Rose Depp smokes, struts, seduces, and s**es it up on screen, embodying a rock star stage demeanor that is almost entirely at odds with how we've come to know her."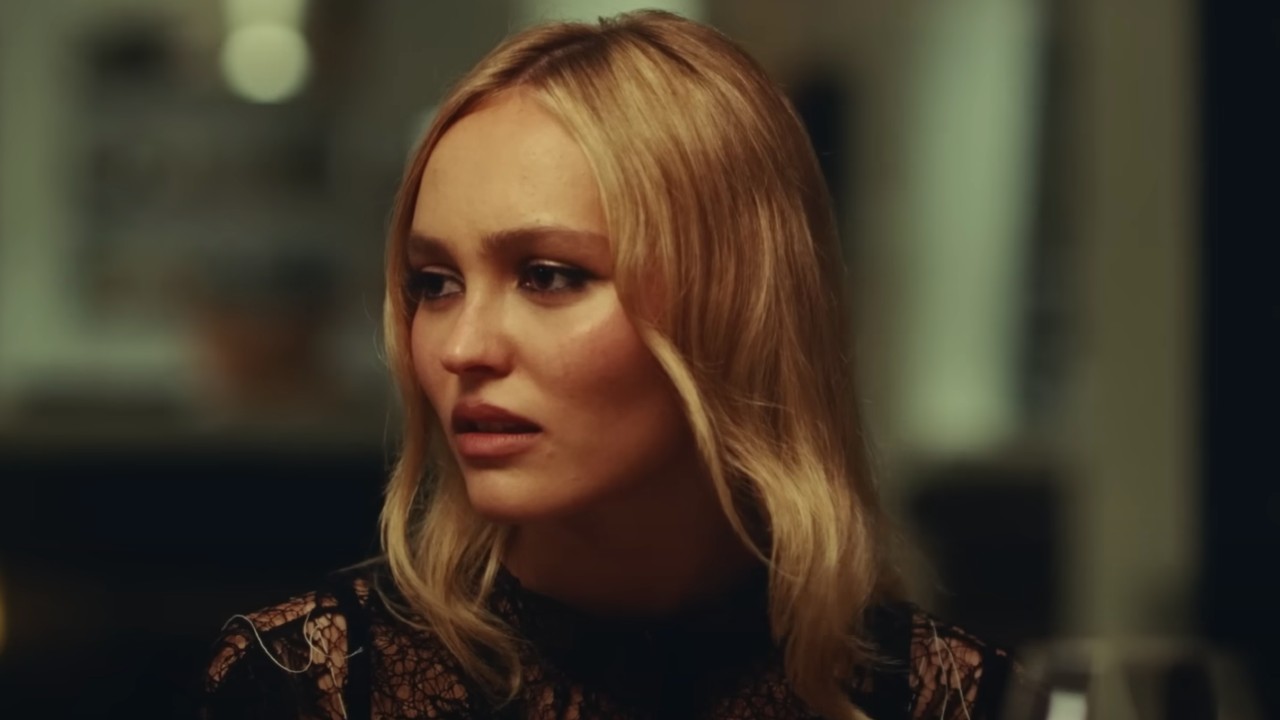 "This has been the most meaningful and important project that I've ever done, and the thing that I'm the proudest of," says Lily-Rose of her upcoming lead role as an aspiring pop star navigating the s*x, drugs, and rock 'n' roll of the modern music industry. "Jocelyn is the most wonderfully complex character. She's so fascinating. A mystery. After a year of living with that character, I'm still obsessed with her. I just want to keep digging deeper."
For the black-and-white portrait, Lily Rose wore her hair back with a half-smile and natural makeup.
Lily Rose Depp stunned in an identical replica of Kate Moss's famous 1993 sheer party dress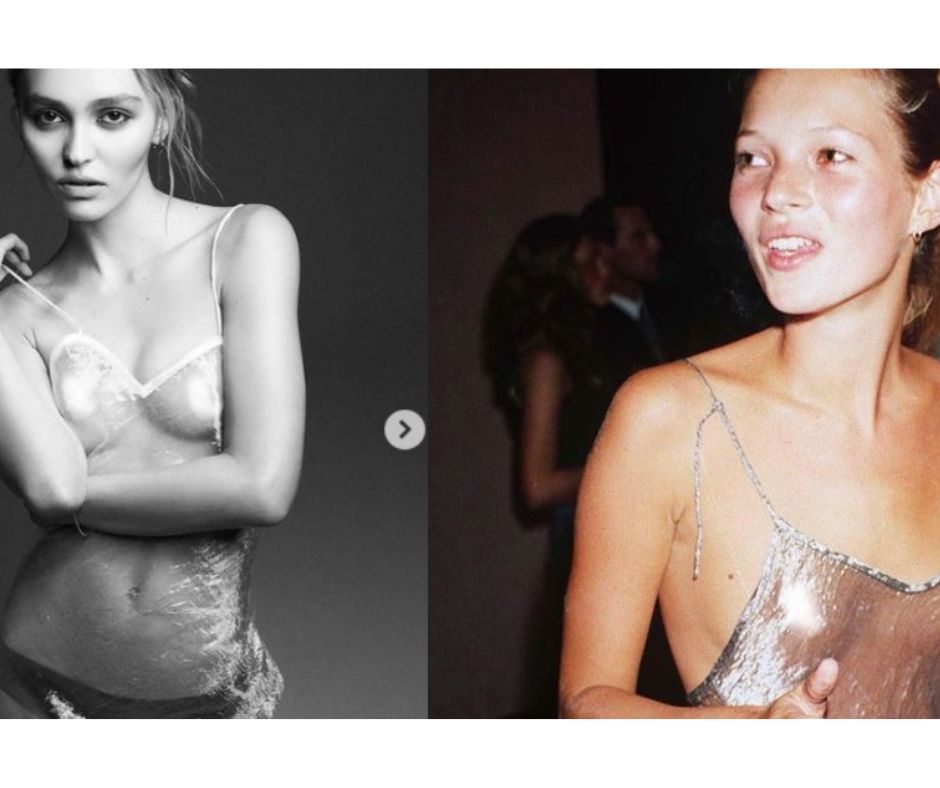 The Minamata actor and his ex-girlfriend Vanessa Paradis, whom he dated for 14 years before splitting up in 2012, are parents to Lily-Rose and Jack Depp.
Also Read: You can still go cry on your dad's couch in Malibu': Self-Made Italian Supermodel Vittoria Ceretti Humiliates Johnny Depp's Daughter Lily-Rose Depp, Orders Her To 'Know Her Place'
In the photo of top model Moss that was taken many years ago, she can be seen holding a bottle of alcohol and being accompanied by partygoers. Rose Depp looked deadly on the cover of the same publication, wearing only a pair of undone jeans in another shot.
In the astounding collection, she was also seen donning an oversize suit and a Jaws t-shirt, a black cutout Chanel bodysuit and a pair of matching boots, and a large leather jacket over lingerie.
Also Read: Johnny Depp's Daughter Lily-Rose Depp Blasts Fans for Calling Her 'Nepo-Baby' – Potential Heir To Daddy's $150M Fortune Says She Trained Hard To Be an Actress
In 1994, Kate Moss and Johnny Depp had their first meeting in a New York restaurant. Before splitting up, the couple had a passionate four-year relationship. Since then, he has fathered two kids during his 14-year marriage with ex-girlfriend Vanessa Paradis.