We're all aware of the feud between Hailey Bieber and Selena Gomez, ever since the former married Justin Bieber. Previously accused of subtly trolling the singer on Instagram with her pal Kylie Jenner, the Rhode Beauty founder was slammed by netizens. Following the event, a conspiracy theory emerged on social media, of the 26-year-old model "copying" Gomez.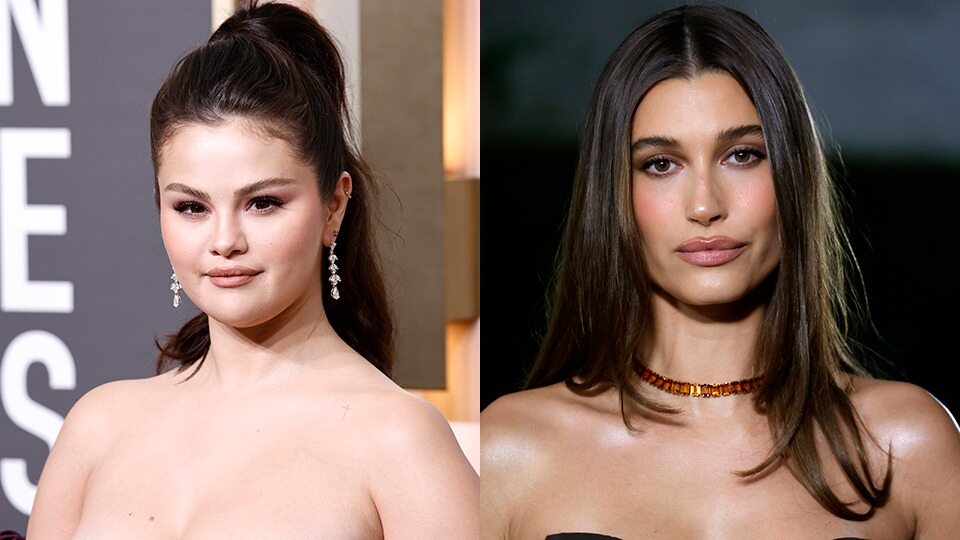 Hailey Bieber's obsession with following in the footsteps of Selena Gomez despite their feud has been criticized a million times. Only this time, it seems like the scrutiny aggravated when the model released her cooking show, allegedly imitating that of the singer. Noticing how things reached a bizarre level, people started accusing the model of copying everything that Gomez does.
Also read: "I Better Watch What I Say": Howard Stern Reveals Why He's Afraid Of Selena Gomez After Singer Decimated Hailey Bieber With Kindness
Fans Roast Hailey Bieber For Copying Selena Gomez
Fans have been circulating a viral conspiracy theory via TikTok and Instagram reel about Hailey Bieber copying Selena Gomez. Amid rumors of the ongoing feud between the two, fans renewed speculations suggesting alleged similarities between Gomez and Bieber's show. Earlier this week, the 26-year-old model launched her brand new cooking show What's in My Kitchen? Noticing the show, fans of Gomez were quick to point out on social media the striking similarities.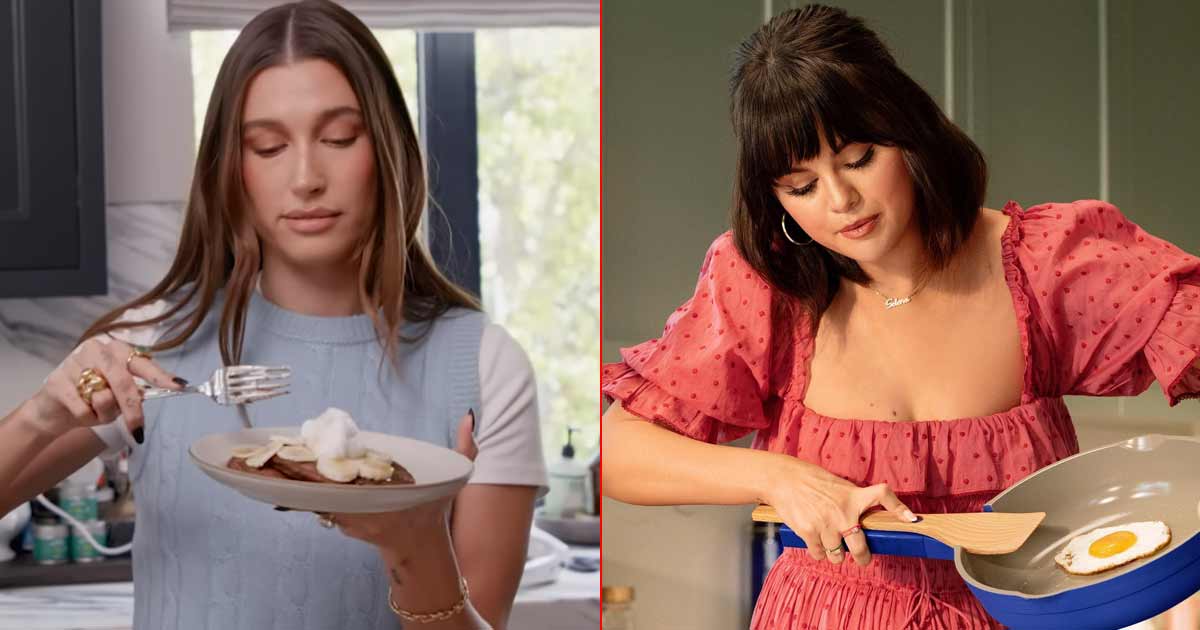 Accusing Hailey Beiber of being obsessed with Selena Gomez, netizens claimed, "Hailey really needs to stop copying Selena and she should focus on herself". Others brutally trolled the model stating, "What's in my kitchen that I copied from Selena to be relevant". Some even called the similarities scary, stating, "I thought y'all were exaggerating at first but this is scary". Amid the majority of negative comments, the Rhode Beauty founder got the bare minimum of support, claiming there can't be a monopoly over cooking shows.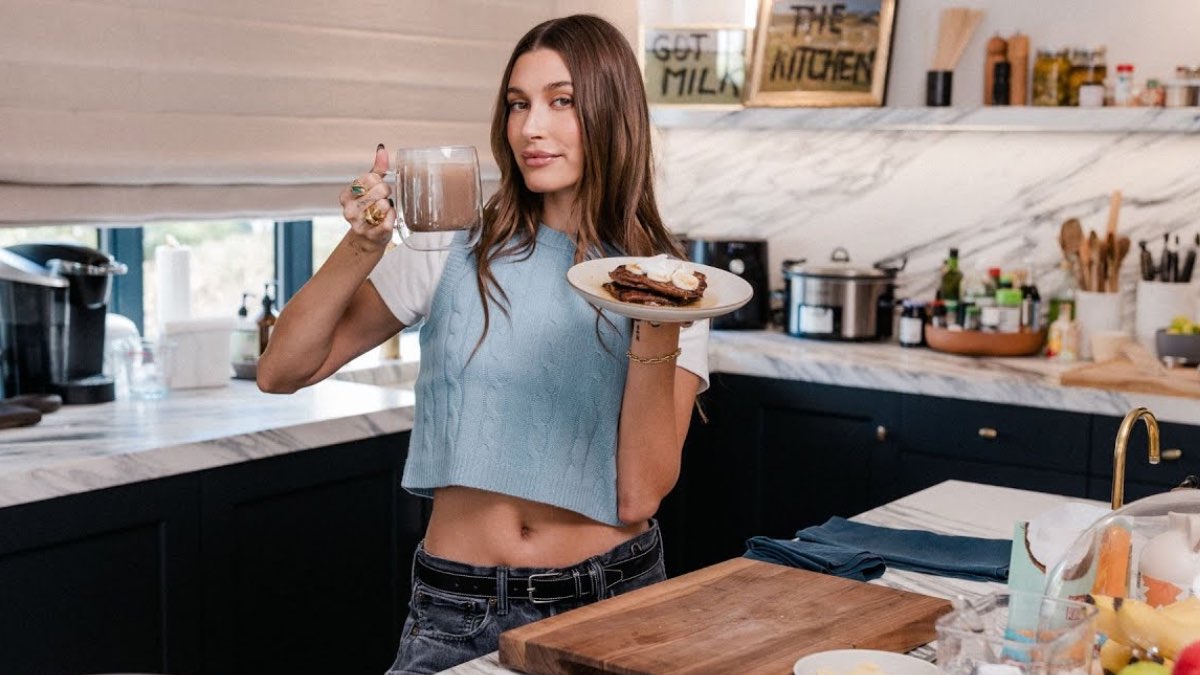 After being scrutinized and called out for copying Gomez, the model explained her reason behind launching the cooking show. "I've loved cooking and sharing meals with friends on my social channels for years…Creating new formats and IP for my channel has been really empowering" she mentioned. However, nothing helped her from getting accused, as people started bringing up previous occasions where she was found imitating the singer's fashion, words, and even gestures.  
Also read: Hailey Baldwin's $20M Net Worth Was Just $2 Million Before Justin Bieber Marriage – Husband's Music Icon Status Filled Her Pockets
Hailey Bieber And Selena Gomez's Feud 
Calling Hailey Bieber's cooking show a mere ripoff, fans reignited the ongoing feud between the two celebrities. It has been reported that the battle between Gomez and Bieber (nee Baldwin) started in 2018 after the latter married Justin Bieber, the ex-boyfriend of Gomez. There have been multiple instances where the model purposefully mocked the Wolves hitmaker out of alleged jealousy. However, both celebrities tried debunking the speculations stating it's "all respect, it's all love" between them.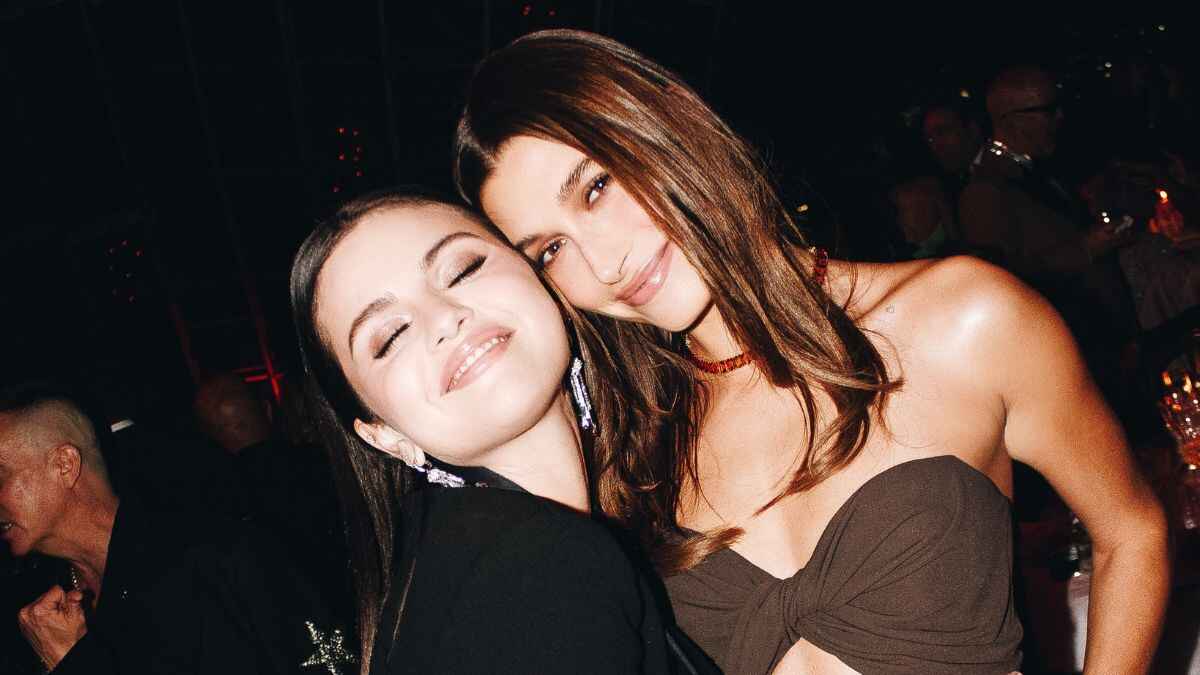 On a recent note, right after Gomez became the most followed woman on Instagram, the 26-year-old along with her friend Kylie Jenner, seemingly trolled the singer via their Instagram story. Sarcastically posting an image of accidentally over-laminating their eyebrows, just like Gomez mentioned in her TikTok, the two models slammed the singer. However, later on, facing the public's wrath, Jenner and Bieber both denied taking a dig at the singer. 
Hailey Bieber copies Selena Gomez online/Hailey Bieber also shades and disses Selena online for laminating her eyebrows/ Hailey Bieber posts a TikTok video with mean bully friends including Kendall Jenner and Justine Skye bodyshaming Selena/Kendall Jenner posts a shady Tiktok pic.twitter.com/0XguzPHaKj

— Koko (@Koko204088) February 28, 2023
Accusing Hailey Bieber of being obsessed with Selena Gomez and thus following her footsteps, fans made a transition video on TikTok, where Bieber was spotted copying Gomez on multiple occasions. 
Read more: "Love Will Always Be Bigger Than Hate": Hailey Beiber Wants To Put An End To Her Alleged Bad Blood With Justin Beiber's Ex-Girlfriend Selena Gomez
Source: Independent