Justin Bieber reportedly chooses silence over drama when it comes to Hailey Bieber vs Selena Gomez's feud. The singer is well aware, that he shall be slammed for choosing either of the parties due to his association with them. Thus, even on a recent note, realizing the gravity of the situation, the singer diplomatically chose to remain out of it.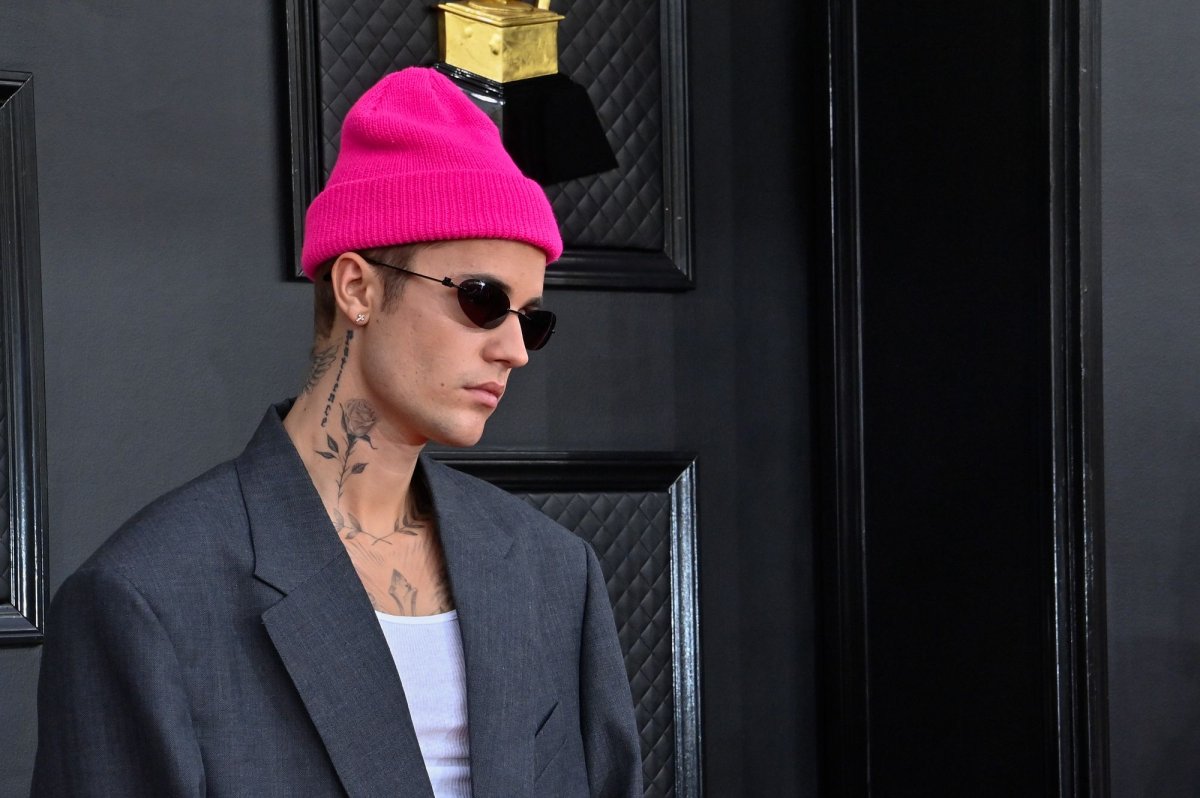 However, despite maintaining distance, Justin Bieber was still slammed by netizens. Amid Hailey Bieber and Selena Gomez's ongoing feud, netizens call out Bieber for stepping up and defending Frank Ocean. Following his defensive post on Instagram, netizens gather to point out how he supports Ocean but avoids standing by his own wife. 
Also read: "Hailey Bieber Reached Out To Me": Selena Gomez Breaks Silence After Death Threats To Ex-Boyfriend Justin Beiber's Family
Justin Bieber Supports Frank Ocean
Justin Bieber yet again gets dragged into drama despite his desperate attempts of staying out of it. On April 17th as the singer took to his Instagram to show his support for Frank Ocean, the world went frenzy. Putting their confusion on the table as to why Bieber supported Ocean while maintaining silence over Hailey Bieber and Selena Gomez's drama, netizens slammed the singer for hypocrisy.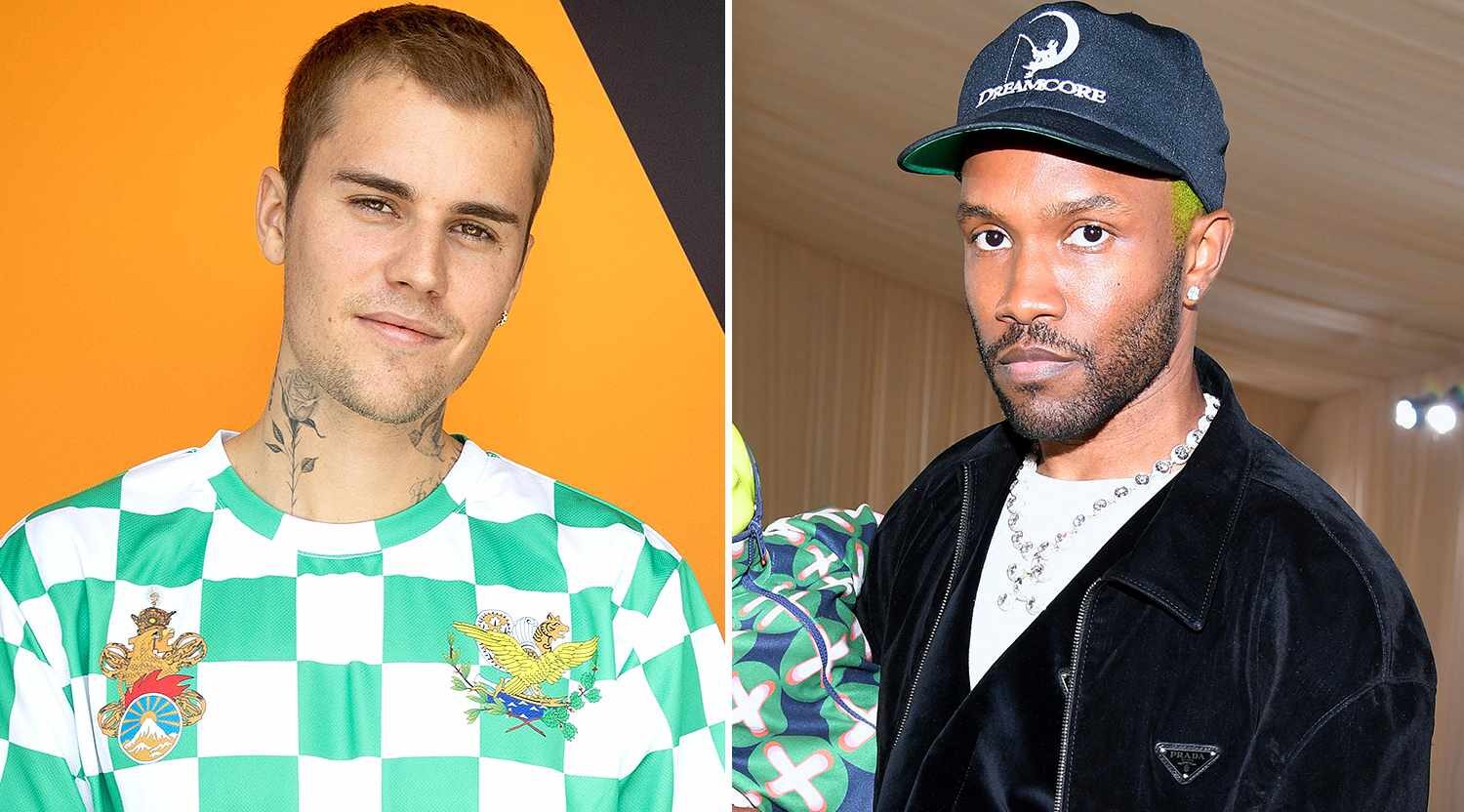 Reportedly dozing off to Frank Ocean's 2023 Coachella performance, Justin Bieber tried defending Ocean as fans expressed their disappointment. Ocean's Coachella performance faced backlash as the Novacane singer not only appeared late but also skipped fans' favorite songs and abruptly wrapped before his 90 minutes schedule. Captioning a post on Instagram, Bieber supported, "I was blown away by Frank Oceans Coachella performance."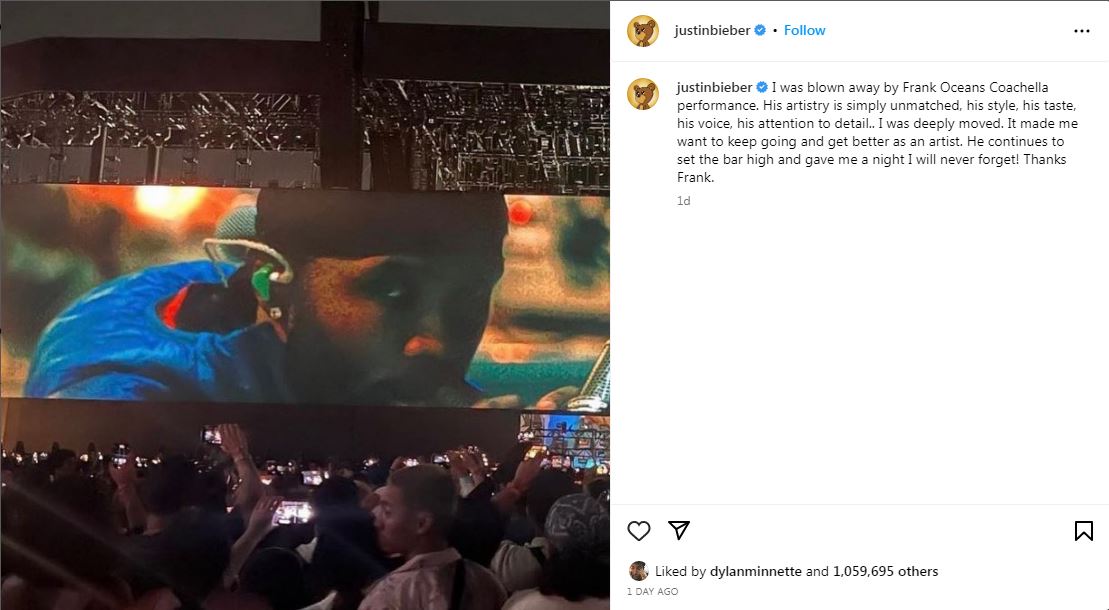 Attempting to support Ocean, the singer added, "His artistry is simply unmatched, his style, his taste, his voice, his attention to detail.. I was deeply moved". Ending his caption with, "He continues to set the bar high and gave me a night I will never forget! Thanks Frank" Bieber comments section turned off. However, netizens found a way to dish the What do you mean singer via TikTok for his hypocrisy towards his wife. 
Also read: "I Don't Care What Anyone Says": Hailey Bieber Wanted Her Husband Justin Bieber To Marry Selena Gomez Despite Their Current Hatred For Each Other
Justin Bieber Gets Slammed By Netizens
Despite trying to avoid the negativity of social media users by turning off comments, Justin Bieber was still slammed over TikTok. Using a green screen to capture the Sorry singer's Instagram post, a TikToker popped the question "So what, Justin Bieber can defend Frank Ocean, but he can't defend his own wife?" which baffled other people on social media. Soon agreeing to the particular TikTok, other users gathered to ridicule the singer for not standing up for Hailey Bieber.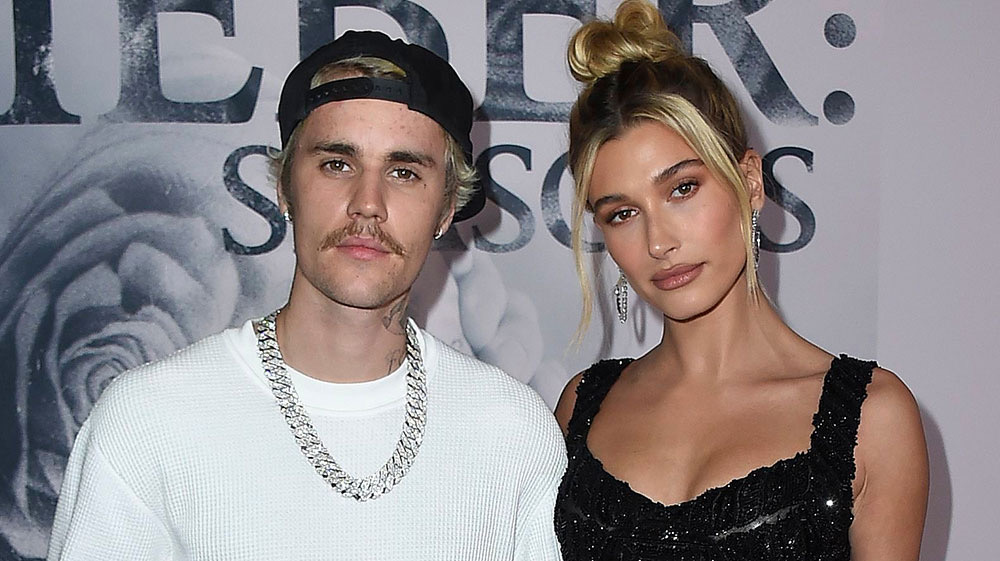 Commenting brutally users wrote, "THE FACTS and silence by Justin is louder than words". Others added, "literally weeks of hate for his wife but after one day of negativity for Frank??" Not only on TikTok but the question even shifted to Twitter where people joined and brutally slammed the Peaches singer. 
justin bieber defending frank ocean immediately but hailey been getting death threats for WEEKS is so…

— sierra ☁️ (@sierrannette) April 18, 2023
Some Twitteratis were quick to point out the hypocrisy as to how Bieber would defend Ocean but not his "nut a** wife". 
i'm dead justin bieber rlly posted and defended frank ocean but won't do the same for his nut ass wife 😭😭😭

— ✄ lea✬ (@leaxlorii) April 18, 2023
Others found the situation "interesting" as the singer jumped out to help Ocean for the minimal hate while avoiding the death threats received by his wife from Selena Gomez's fans. 
justin bieber can speak out instantly
about the frank ocean hate but not about his own wife… interesting

— ishika (@ishikaxd) April 18, 2023
Reportedly pointing out how Bieber never defended his wife, a Twitterati raised eyebrows with their post. 
The way that Justin Bieber won't defend his wife but draws the line at Frank Ocean…..

— ♡Zoëy♡ (@zoeylopezx) April 19, 2023
The situation aggravated as even Selena Gomez stepped up pleading with her fans to stop harassing Hailey Bieber, and put an end to the drama. However, Justin Bieber still chose to maintain his distance from the feud.  
Read more: All Is Not Good Between Justin Beiber And Wife Hailey Bieber Because Of Selena Gomez? Oscars 2023 Incident Sparks New Rumor