Kim Kardashian, the SKIMS founder and mother of four had been caught in the crossfire between her ex-husband, Kanye West, and now beau Pete Davidson for some time now. The Kardashian star met Pete Davidson, a known comedian figure in October 2021 on the sets of SNL for an episode that starred both the love birds. Since then, their relationship had been going strong with Kim Kardashian easing into co-parenting with Kanye West and managing long distance with her current boyfriend. After spitting hate for the new member of Kardashian's life, Kayne West is ready for peace talks with Pete Davidson. But, it is too late for that?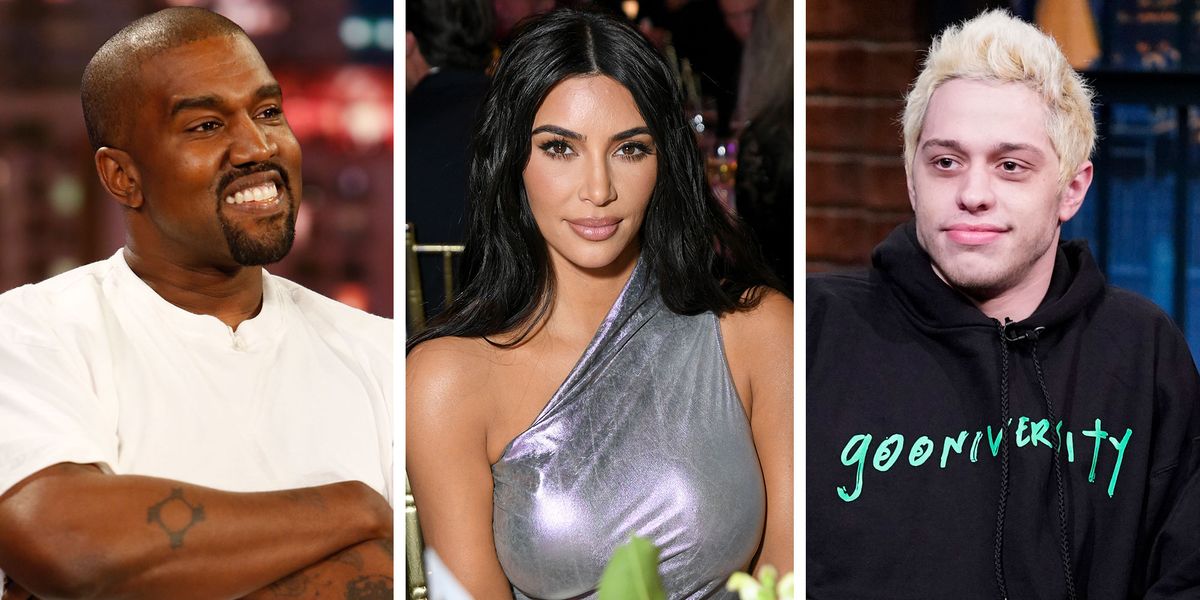 Also read: 'He isn't trying to steal his role': Kim Kardashian Wants Ex-Husband Kanye West To Have Peace Talks With Pete Davidson, Says Pete Doesn't Want To Replace Kanye As His Kids' Father
An insider source revealed, "Kanye knows that Kim is in love with Pete because she has told him this. He also knows that his past behavior was unacceptable". As opposed to his previous notions about his ex-wife's relationship with the SNL star, Kanye West is now ready to take them seriously, but his wishful thinking might have actually come true as sources reveal the split between Kim Kardashian and Pete Davidson after dating for 9 months.
Kanye West realized it was the only way to stay in touch with her ex-wife and kids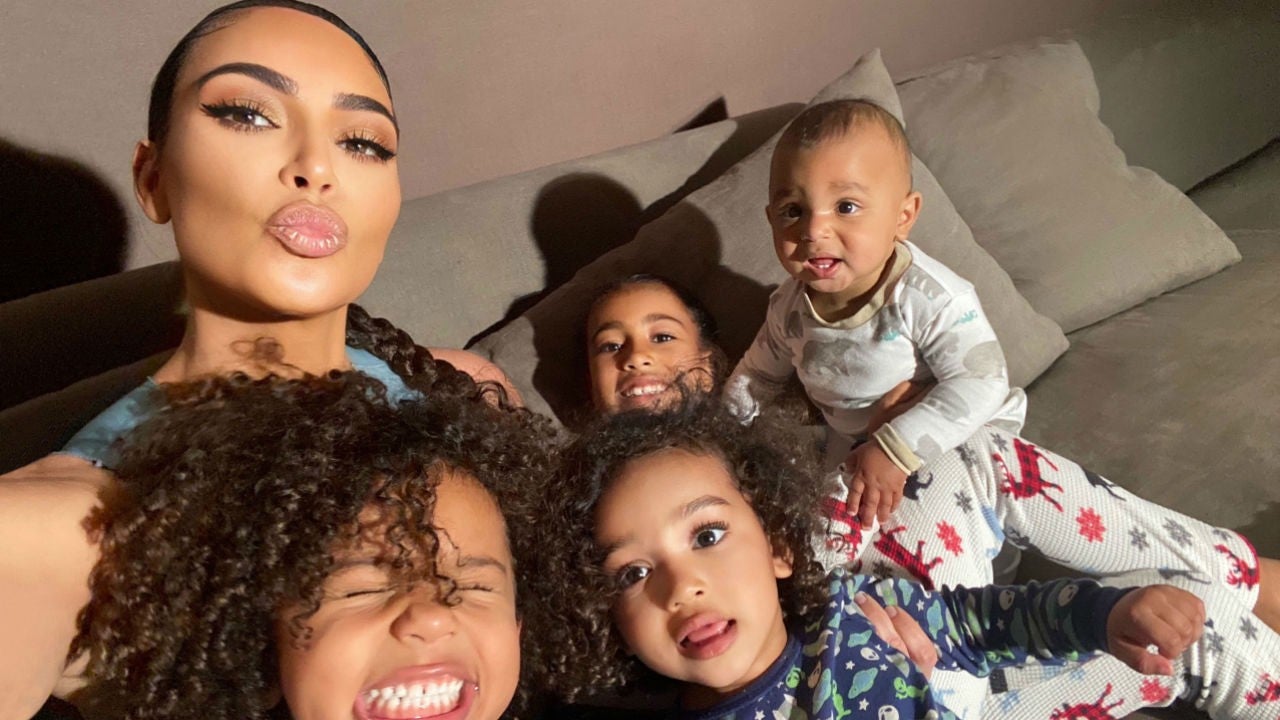 Kim Kardashian with kids
Related post: "Kanye and I aren't friends as much as we used to be"- John Legend Reveals He Broke His Friendship with Kanye West For Running President
The rapper has been going through a rough patch since his divorce from the Kardashian, especially after the reality TV star started dating comedian, Pete Davidson. After months of counseling and talks between the estranged couple, sources confirmed that Kayne West and his ex-wife are in a "great place" attempting to successfully co-parent their four kids, North, Saint, Chicago, and Psalm.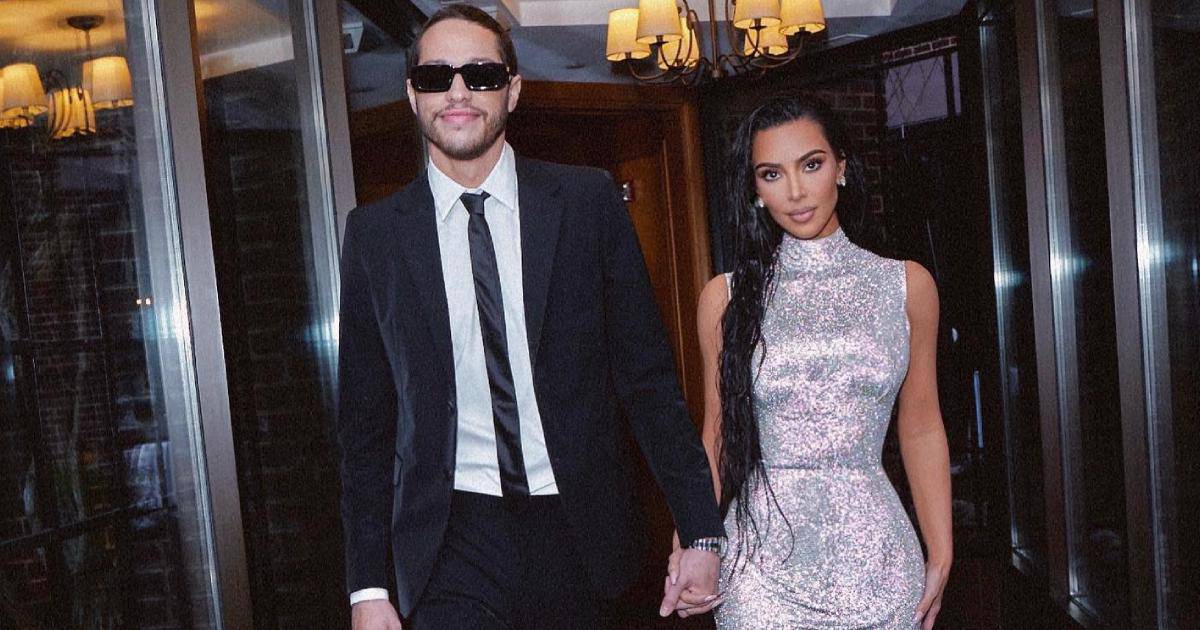 Related post: Kim Kardashian Planning a Face to Face Conversation Between Kanye West and Her Boyfriend, Wants Kanye to Be the Bigger Man and Squash the Beef
West was finally in a position to let go of his aggression and "sit down" with Davidson as he released their relationship was serious. Earlier the rapper didn't take them seriously and thought it was a "total joke". Sources say that recently, Kim Kardashian's eldest daughter North also expressed her liking toward the comedian, "North has spoken to her dad about how cool Pete is and how he is like a funny older brother to her. Kanye knows that Pete isn't trying to hop into the father role with his kids."
Related post: Kim Kardashian and Pete Davidson Break Up After 9 Months of Dating
Kanye West may have gotten what he wished for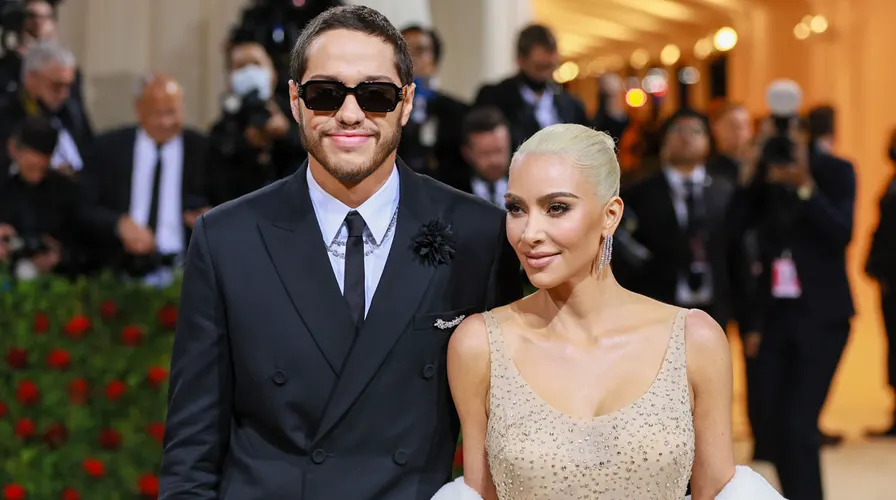 Also read: 'They did it without my approval': Kanye West Lashes Out At Adidas For Not Taking His Approval For Yeezy Day, Claims They Lied To Him While Copying His Designs
Kim Kardashian and Davidson seemed to have had it all, cuddly pictures, bonding with the kids, and even to the extent of traveling for miles to see each other. But the long distance between both love bugs finally caught up with them leading to their breakup. As Pete Davidson was shooting for his upcoming movie Wizards! in Australia, the couple was trying to make it work with FaceTimes, calls, and visits. Much to our disappointment, they are no longer together.
It will be hard to tell how Kanye West takes the news after his recent realization. The celebrities haven't made any official comments on the breakup.
Source: Geo News