Rapper Kanye West decided to spend a romantic movie night with Bianca Censori on Valentine's Day. The two reportedly got married last month in a private ceremony. Bianca Censori worked as an architectural designer at the rapper's fashion brand, Yeezy, for several years so it makes sense how the rapper met her.
The rapper has been under intense heat for the past few months as he made several controversial statements and anti-Semitic remarks. The couple was recently spotted on a movie date and it looks like their relationship is going smoothly. It's better for the rapper if he doesn't remind himself of his last Valentine's Day as he sent a truck full of roses to his ex-wife, Kim Kardashian.
Kanye West and Bianca Censori went on a movie date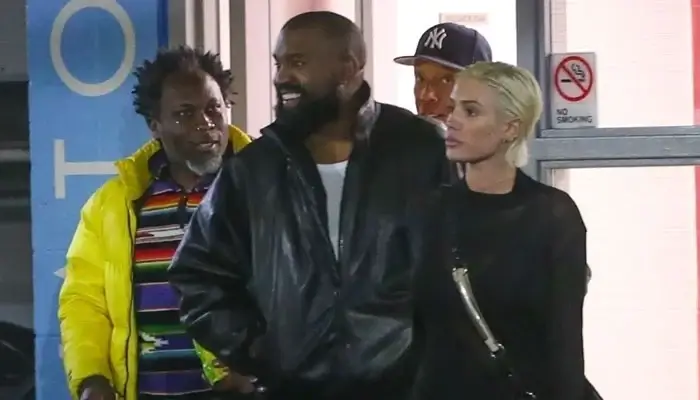 Rapper Kanye West and his wife, Bianca Censori decided to spend their Valentine's Day in a movie theatre as they were spotted entering the AMC Theatre in Hollywood to watch Brandon Cronenberg's Infinity Pool. The two were in similar all-black outfits and looked happy when they left the theatre. The two celebrated their first Valentine's Day together. Let's hope it was as memorable as last year's Valentine's Day when the rapper sent a truck full of roses to his ex-wife, Kim Kardashian.
Also read: Kanye West Reportedly Made Herculean Efforts To Make Sure Kim Kardashian Didn't Know He's Marrying Bianca Censori Out of Fear His Ex-Wife May Retaliate to End the Wedding
The rapper got married to Bianca Censori in January 2023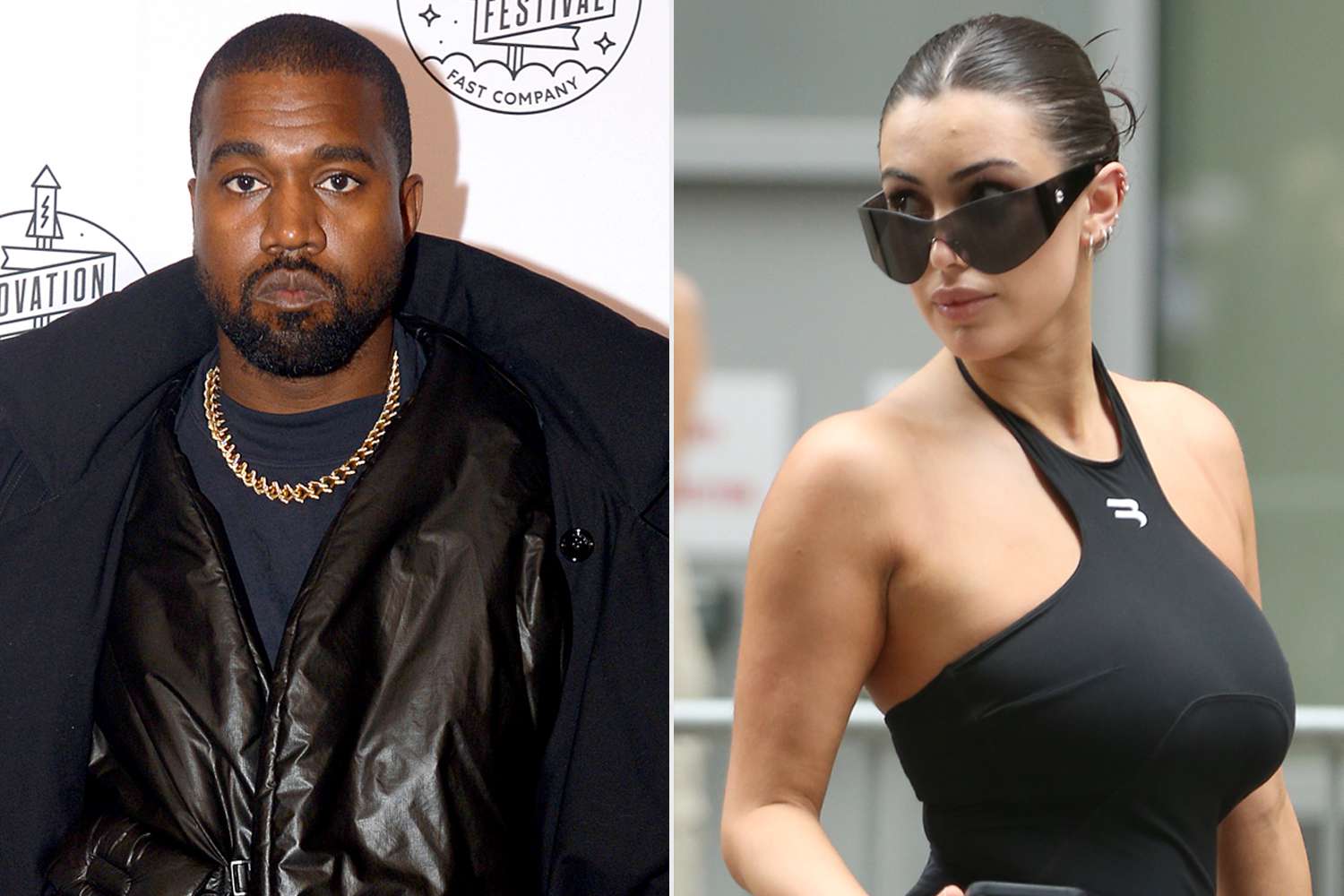 Last month, it was announced that the rapper got married to Bianca Censori in a private wedding. Kanye West was previously married to socialite Kim Kardashian for roughly six years. They got married in 2014 and the socialite filed for divorce in February 2021. Their divorce was completely settled back in November 2022 and just two months later, the rapper got married.
A lot of people on social media have trolled the couple claiming that Censori is Kim Kardashian's clone, highlighting that the rapper has a specific type.
Also read: "One who has experienced loss but chooses to love": Kim Kardashian Tries to Stay Positive While Kanye West Causes Turmoil in Her Personal Life With Bianca Censori Wedding
Bianca Censori looks after Kanye West's commercial activities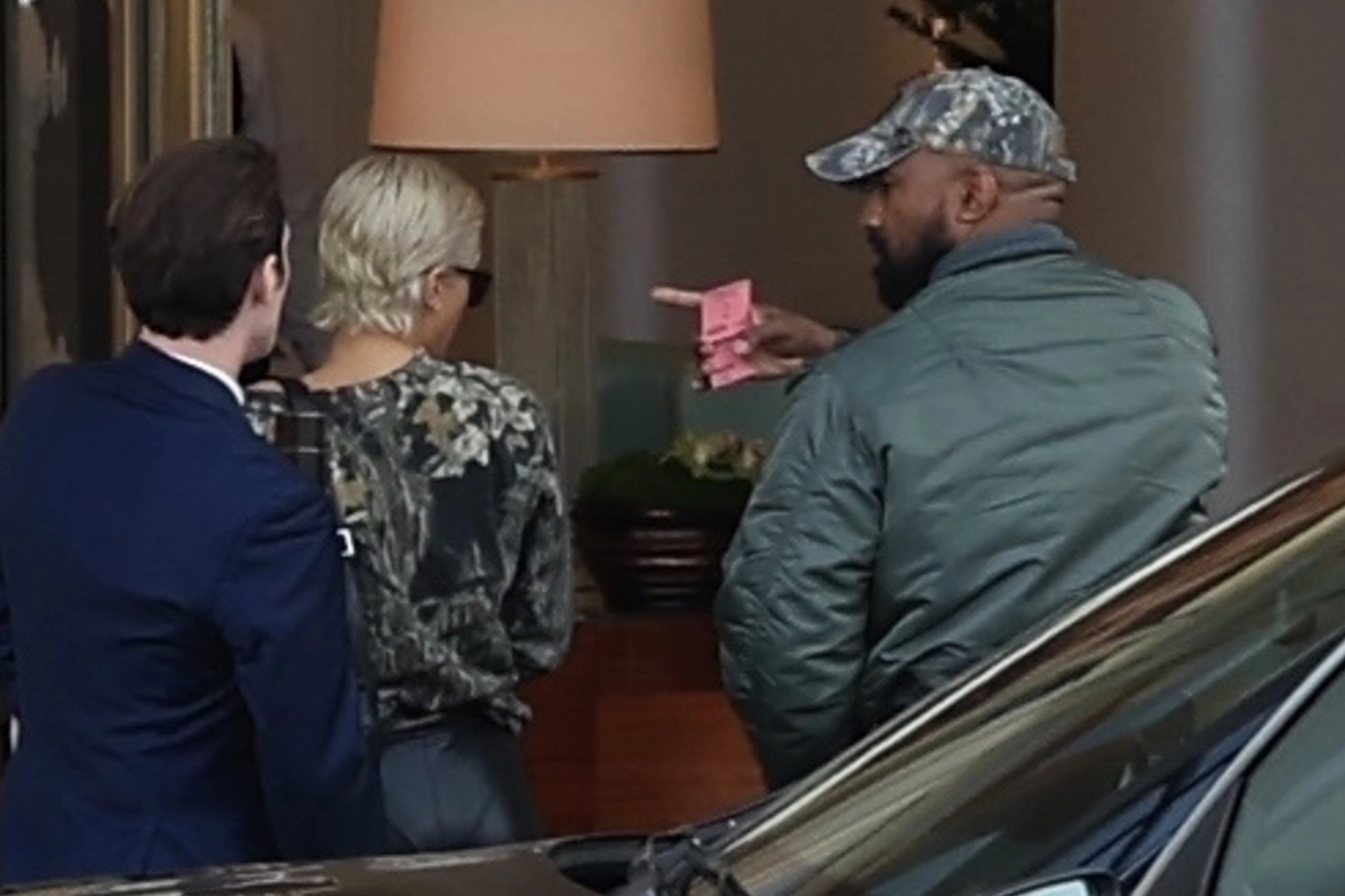 A source recently told The U.S. Sun that Bianca Censori has been managing the rapper's primary commercial activities like his time schedule and business deals. The insider said,
"Bianca runs the show. She has been around Ye for about three years, things got serious really fast in mid-November. Bianca handles Ye's daily logistics from Yeezy clothing management to construction of the new Yeezy headquarters/ Donda Academy. She takes all his calls, and all business affairs go through her. It seems to be working out well so far."
The rapper's anti-Semitic remarks were the tipping point as he lost billions of dollars. He revealed that he idolizes Hitler and even wanted to name his 2016 album after him. Clothing brands like Adidas, Balenciaga, and Gap decided to terminate their billion-dollar contracts with the rapper. He managed to destroy his valuable career which took decades of hard work.
Related: "She runs the show": Kanye West Finds Much Needed Stability in Wife Bianca Censori, Shows Signs of Triumphant Return After Humiliated by Kim Kardashian During His Lowest Point
Source: PageSix