Keanu Reeves once again proves that he is Hollywood's nicest man as he surprised a British couple by showing up on their wedding day. The actor was in Northamptonshire and decided to surprise James and Nikki Roadnight for their wedding and that's not it, the actor also visited a pub in Northamptonshire and posed for pictures with the manager of the pub. Keanu Reeves has starred in many hits like the John Wick series, Something's Gotta Give, The Day the Earth Stood Still, and Point Break.
Keanu Reeves surprised the couple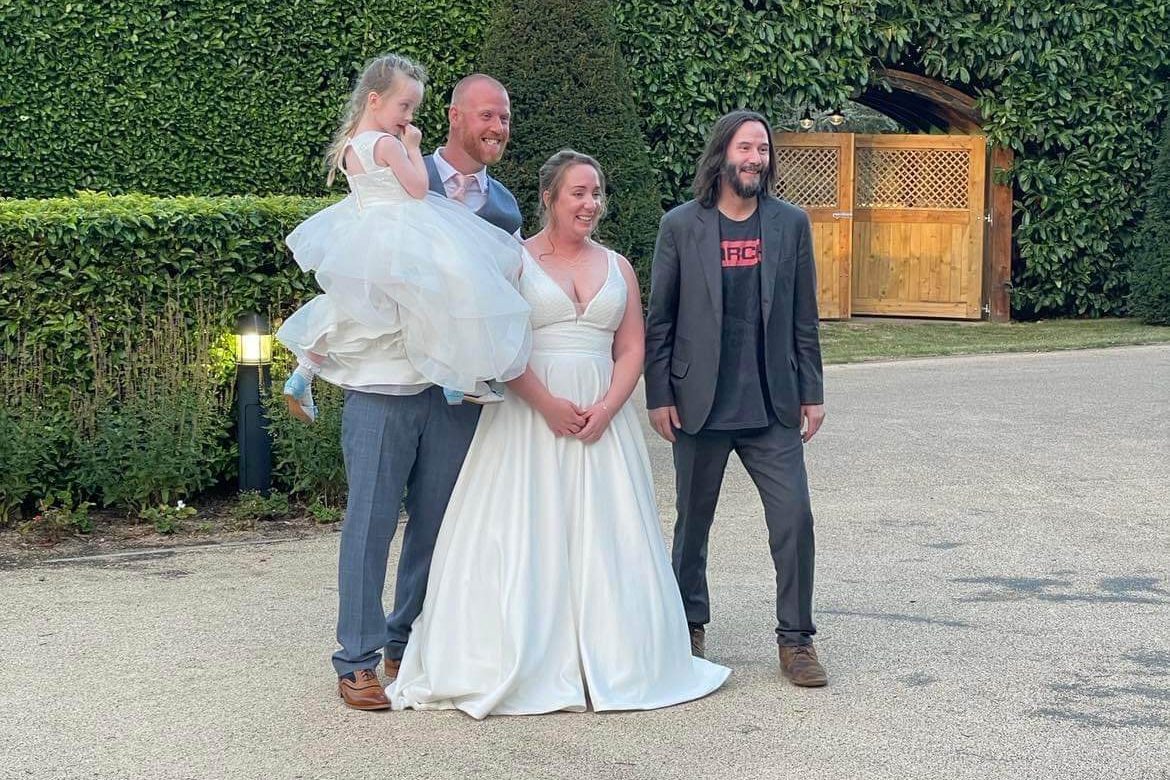 Actor Keanu Reeves decided to surprise a couple while he was staying at the Fawsley Hall hotel in Northamptonshire. James and Nikki Roadnight tied the knot in front of friends, and family after being together for two years. Mrs. Roadnight told Newsweek,
"My husband saw him in the bar area and told him he'd just got married and invited Keanu to come over to say hello and have a drink with us if he wanted to. He was very friendly and said he would later on. We didn't know if he would or not but it was cool that my husband had spoken to him."
The actor became the center of attraction for the couple, as well as for everyone who was at the wedding.
Also read: A-List Actors Who Do Their Own Death-Defying Stunts In Movies
The actor also stopped at a pub in Northamptonshire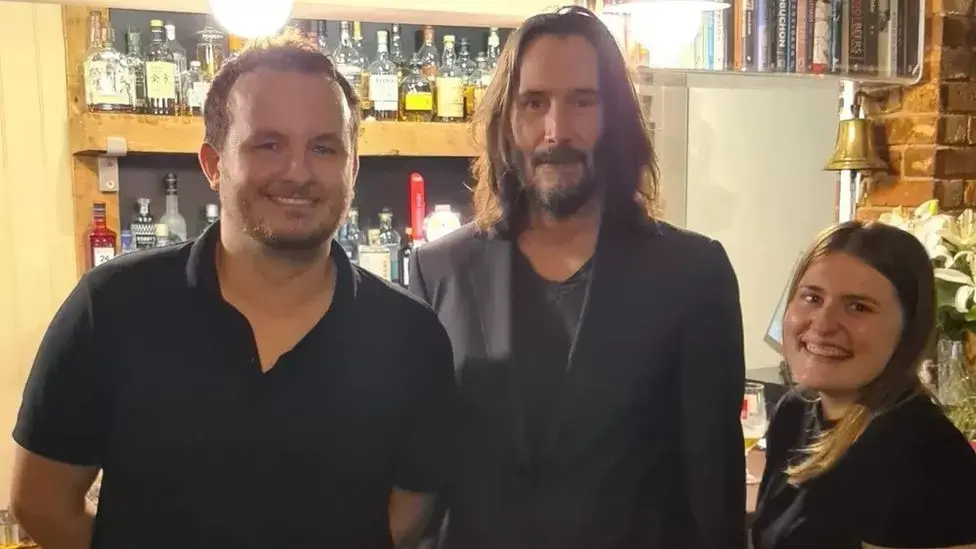 The Matrix actor also visited The Fox and Hounds at Charwelton in Northamptonshire on Wednesday and posed for pictures with everyone at the pub. Danny Ricks, the manager of the pub, said Keanu Reeves was "discussing scripts" at the table with six other people. He described the actor as "a lovely, down-to-earth guy" who was "really nice to everyone". The actor clicked pictures with everyone who was at the pub. The pub manager revealed that the actor ordered: "a Caesar salad to start and then a falafel dish".
Also read: 'If They Kill Another Dog, I Am Joining the John Wick Army': John Wick: Chapter 4 Releases Insanely Action Packed Trailer, Fans Want Dogs to Be Safe Else Baba Yaga Loses It
Why is Keanu Reeves in Northamptonshire?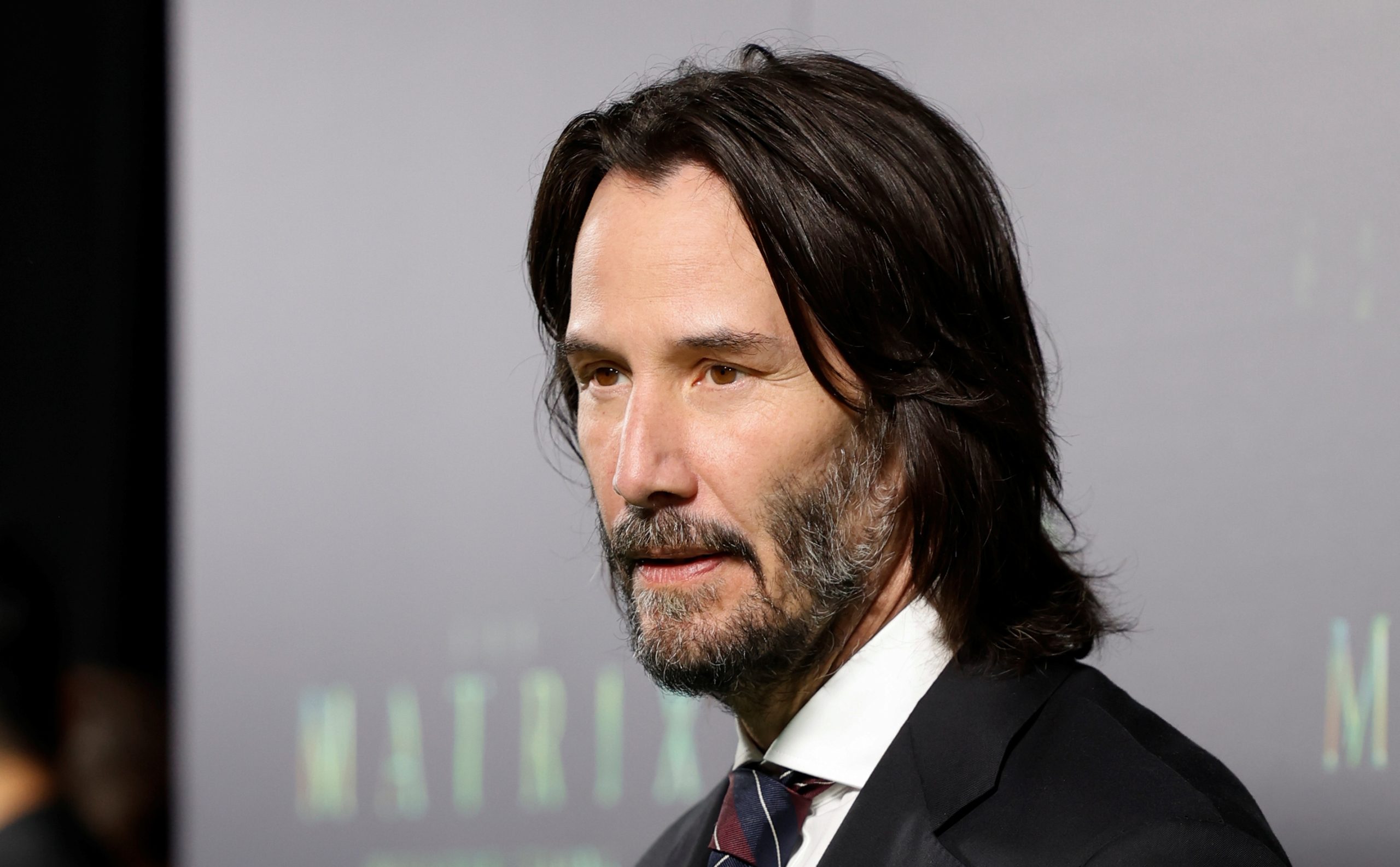 The reason why Keanu Reeves is in Northamptonshire is still unclear. His upcoming movie John Wick: Chapter 4 has reportedly finished and is in post-production. The actor will play John Wick once again for Chapter 5, for which there are no confirmed details as of now.
Source: BBC
You may also like: Does John Wick Die in John Wick: Chapter 4? Director Chad Stahelski Says He 'Can't Control' Everything, Teases Bittersweet Ending