American personality, and model Kourtney Mary Kardashian, calls out a fake account disguising itself as her son, Mason Dash Disick. She and her family started appearing in the reality TV show Keeping Up with the Kardashians in 2007. Because of its popularity, spin-offs like Kourtney and Khloé Take Miami and Kourtney and Kim Take New York were made. Due to her fame and success, the account perpetrated to be her son is serious business as every post could be taken at face value by the followers of The Kardashians.
Kourtney Kardashian calls out a fake account disguising itself as her son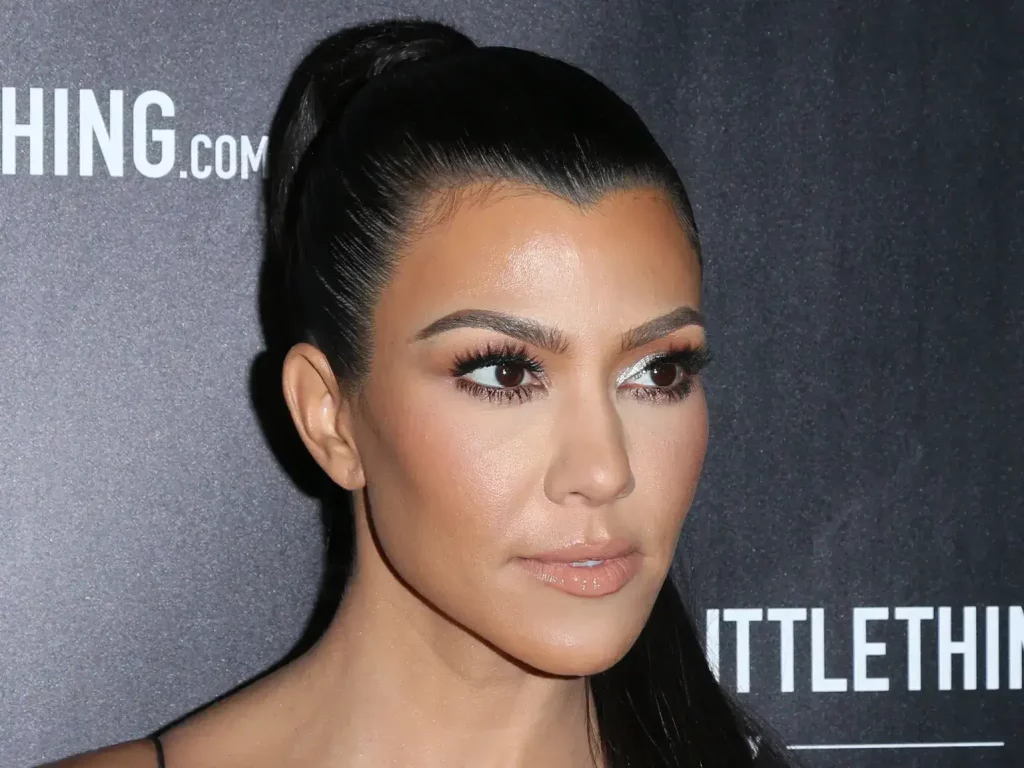 Online rumors regarding Kylie Jenner and Travis Scott's wedding started to circulate when Kourtney Kardashian's purported son Mason Disick Instagram account declared the same. Even though the family is not without flaws, this incident seems to be caused by an unrelated third party. Now that rumors have been dispelled, the celebrity has moved to social media to clarify the situation. She claimed that the account in question is not her son's. As she typed a message online, she referred to the individual pretending to be her oldest son as "creepy."
Also Read: Kim Kardashian Congratulates Her 'Glam Inspiration' Jennifer Lopez on Getting Married to Ben Affleck
The phony account spreads false rumors, attempts to create drama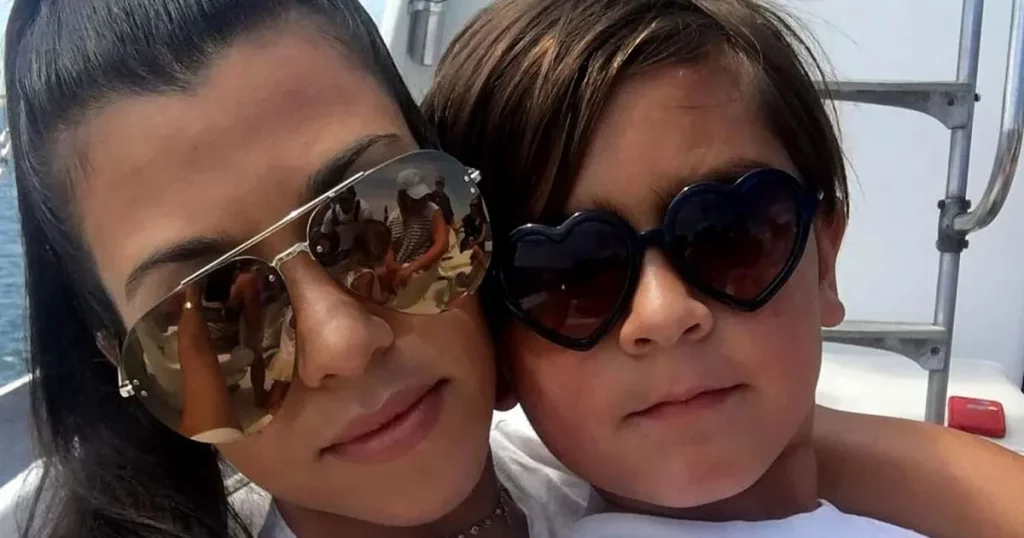 On July 21st, a social media account called ICYMI uploaded a number of posts claiming to be from the 12-year-old kid of Kourtney Kardashian and Scott Disick. The account said Kylie Jenner, Kourtney Kardashian's younger sister, was getting married shortly and hinted that she might have even been present at a bridal celebration in their Instagram photos.
In an attempt to cool down the chaos created by the user, Mason Disick's mother is now making it clear that her son is unrelated to this account or any others for that matter.
Also Read: 'Who They Called First – Doctor or TMZ?': Fans Troll The Kardashians After Travis Barker's Hospitalization
Twitter supports Kourtney Kardashian in her post addressing the fake account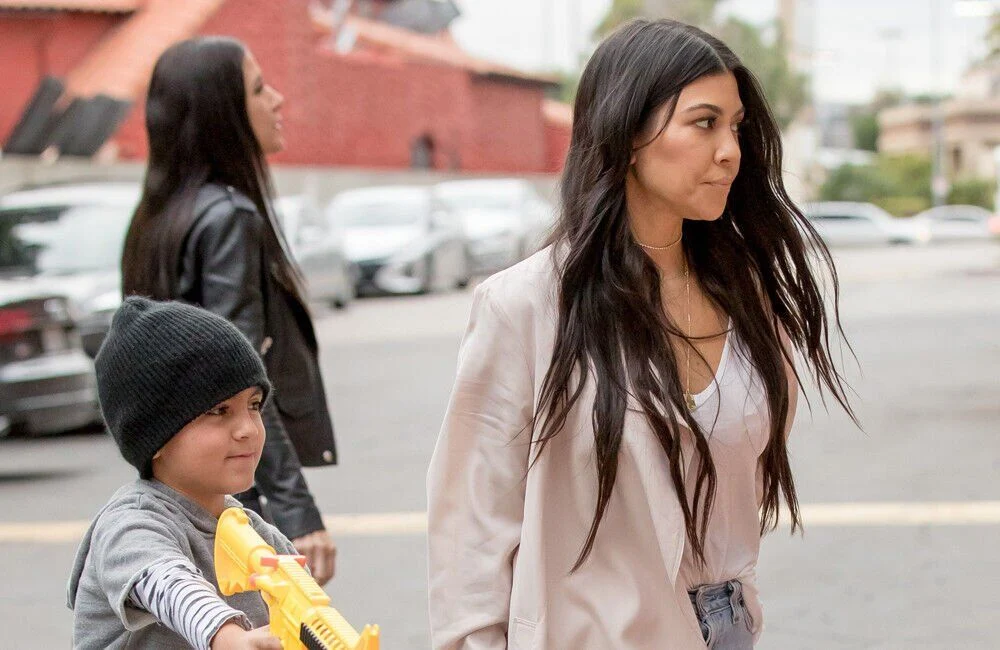 Kourtney Kardashian tweeted about this fake account, shining a light on its facade. The fans of Kourtney Kardashian support and sympathize with the mother as she defends her son from this fake account. Rest assured, the account's posts will now be completely invalidated by its followers if they are any left. Let it be known that the celebrity from Keeping Up With The Kardashians is a tiger when it comes to defending her children.
I don't know why people still think it's mason, like it was obvious it was not him

— fer (@kylieIands) July 21, 2022
Seriously, people do it all the time, make fake accounts & pretend to be celebrities or famous people. Ignore it, it's not worth your headspace. For instance, this week so far, johnny depp, Leo decaprio & keanu reeves all followed me 🙄

— Lady Fannie of Omaha (@NikkiLe33042616) July 21, 2022
Hi @kourtneykardash Barker, Sending love to you and the fam❣️💞 Sorry you have to deal w this.

— LV (@LVlovely) July 21, 2022
Wait till Reign makes a real account telling these ppl to keep his brothers name out they mouth

— The Dutchess 🔮𓂀 (@HERleathaSOsoft) July 21, 2022
You're going to keep getting fake accounts. They send messages to your followers and act like you. On here, Facebook and Instagram. Also, change your passwords every once and a while. I got an email from myself one time so I knew someone got in my account. They were deleting allo

— Mike Barry (@mikejamesbarry) July 21, 2022
Mason Disick launched his own account in March 2020, which his mother swiftly removed, despite the eldest son of Kourtney Kardashian having false accounts that have previously made headlines.
Kourtney Kardashian posted a message on Instagram that read, "I made it private and then [Mason] turned it back to the public without me knowing … so I just [deleted it]. It's gone. It's deleted." Later the same week, Mason Disick created a second TikTok account, which was subsequently deleted. "I went viral. I would've had 2.7 mil [followers] by now if I kept it up." Mason Disick claimed when he had gone live on Instagram.
Source: Twitter
Also Read: 'About Damn Time They Call Me': Lizzo Wants To Have Threesome With Kourtney Kardashian and Travis Barker