The talk show Live! With Kelly has seen its fair share of hosts. Kelly Ripa has been hosting the talk show for a long time now. Recently, her co-host retired from the show, and Ripa's husband, Mark Consuelos joined the team. Even though Consuelos has just joined as a co-host, Ripa hinted at her retirement. In an interview, Ripa was asked about her feelings regarding retirement and the addition of her husband to the show. She revealed her thoughts on this series of events.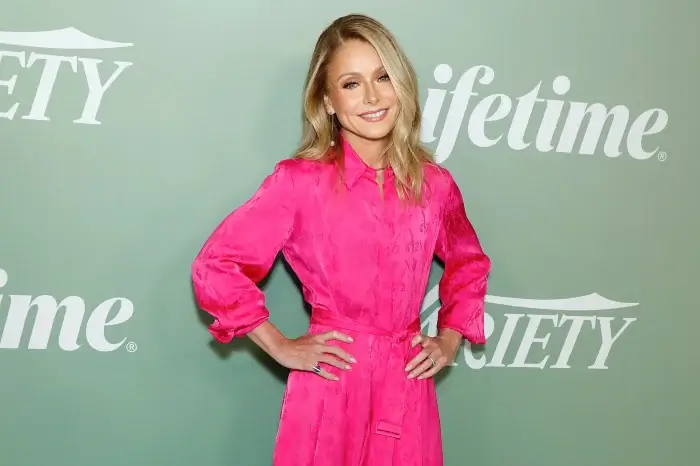 The actress was overwhelmed by the departure of her ex-co-host, Ryan Seacrest. She said, "I've been in love with you, but now everyone is in love with you. You've given us a lot of laughs around here, but over the past six years, you've given us more than just laughs,".
How Did Kelly Ripa Feel About Mark Consuelos Joining as Co-Host?
When asked about her views on the new addition to the crew, Ripa said, "Every time you get a new cohost, it's like a little jolt of energy. But to be clear, I am always thinking about retiring. It is my favorite topic of discussion,". But as her husband has joined as co-host, Ripa added, "A daily morning live talk show is nothing without its consistency and continuity. And Mark provides that, not just for our audience, but for me, for our producers. And so if anybody could make me stay, it is definitely Mark,".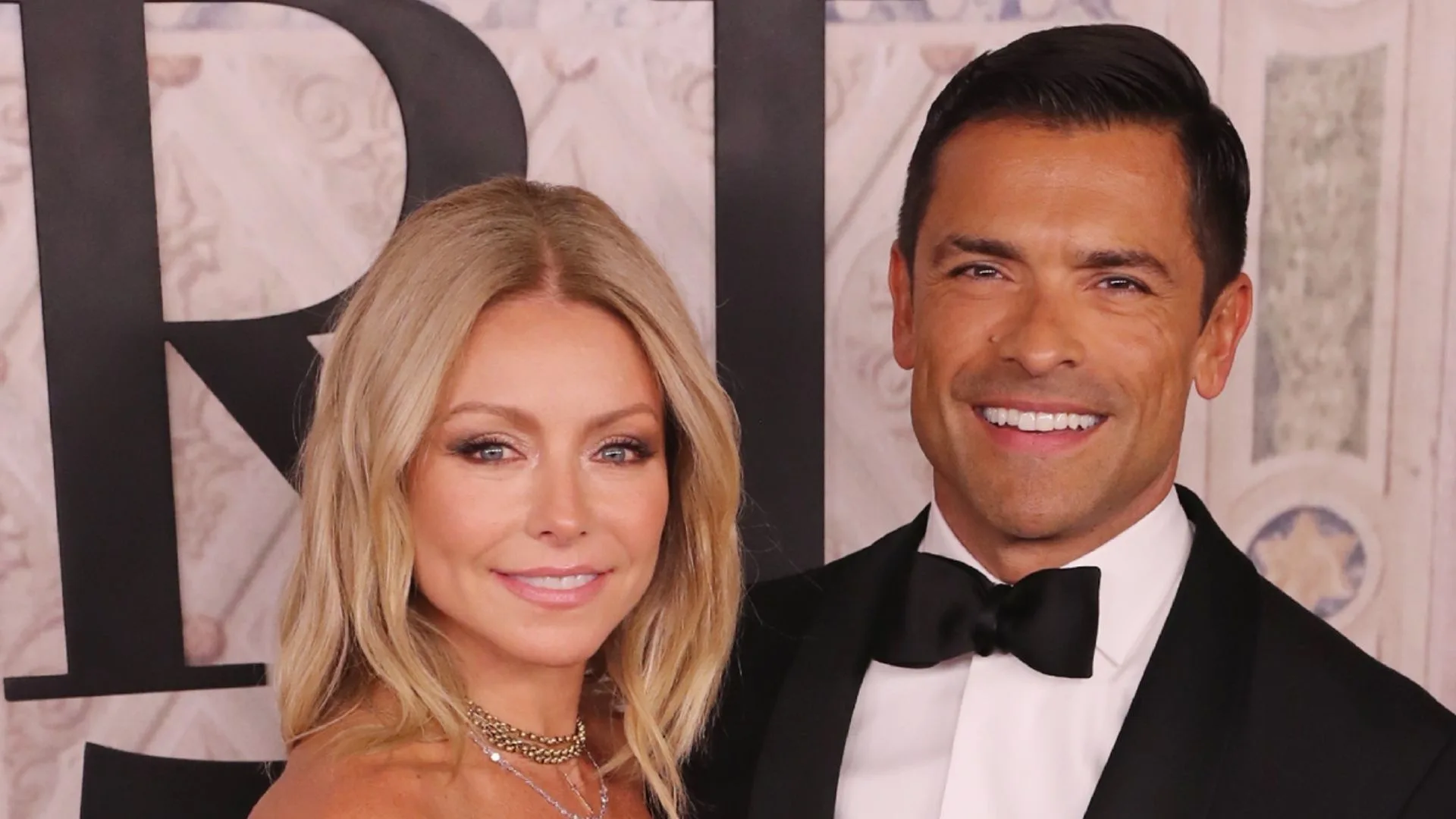 It can be said that Ripa is not retiring at this instant, but she believes that the show can go on without her.
Suggested Article: "Relationships And Marriages!" Who Did Kelly Ripa Date Before Marrying Mark Consuelos?
Kelly Ripa's Chemistry With Ryan Seacrest
Ripa's Ex-co-host, Seacrest had a great relationship with the actress. She has nothing but praise about Seacrest. Ripa said, "I just want to say a few words to you. It's on behalf of myself and all of us — but mostly me, this has, without question, been the fastest six years of my life. And although you and I have been friends for decades and decades, I feel like I've gained through this process a younger brother. I am so grateful that our success on this show has led to us developing an even closer — yet codependent — relationship.".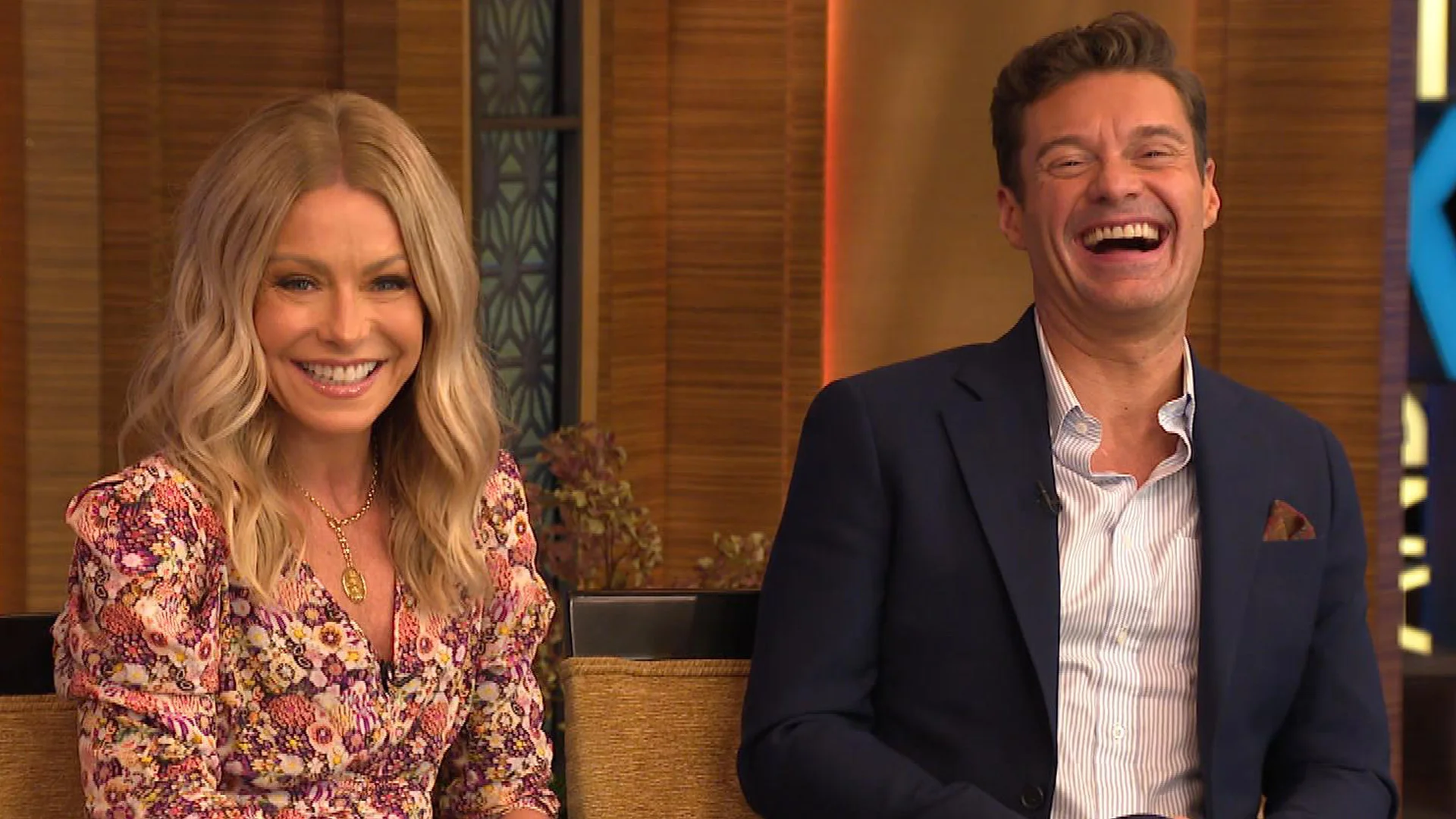 Suggested Article: Ryan Seacrest Shoots Down Kelly Ripa's "Overrated" Hot Tub S*X Comment On 'Live' As His Aubrey Paige Romance Heats Up
Ripa and Consuelos have been married for 27 years and share three beautiful children together. When Seacrest left the show he passed the baton by handing Consuelos his coffee mug. Ripa shared an emotional moment on the occasion of her Ex-co-host's departure from the show. However, she is always ready for her retirement too.
Also, read: "Yeah, We Aren't Having S*X Anymore": Mark Consuelos Admits He Would Have A Serious Problem If Kelly Ripa Decides To Overlook S*X And Intimacy From Their Marriage