The run Kelly Ripa has had on Live! has been quite remarkable. But, although the company has endured, things behind the scenes have only sometimes been smooth sailing. She experienced several ups and downs, including a significant downfall when Michael Strahan left Live, which was not disclosed to Kelly Ripa beforehand.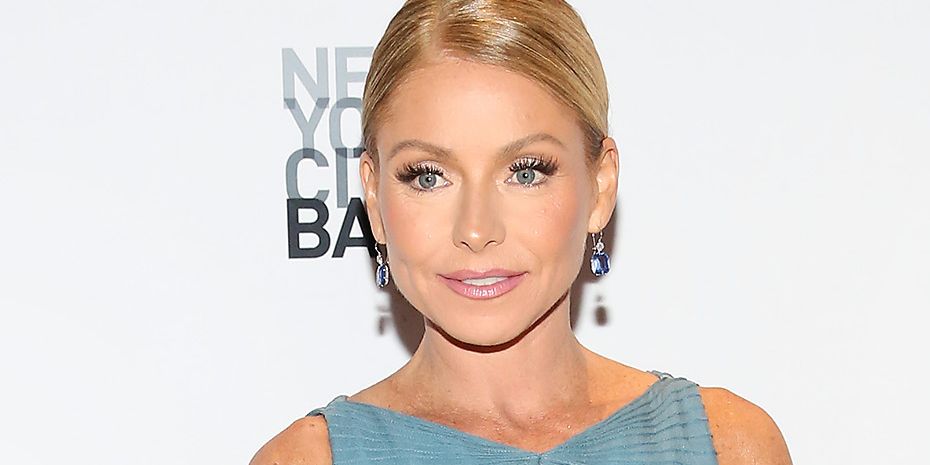 During her first co-hosting stint with Regis Philbin on her future talk show, Kelly Ripa shared in her memoir Live Wire: Long-Winded Short Stories that she initially thought she was filling in for the day. Instead, the TV host recounted her early days on Live With Regis and Kelly in her book, and according to her, the excerpts about Regis Philbin were "the hardest chapter to write." The 52-year-old television host worked with Regis Philbin from 2001 to 2011 after replacing Kathie Lee Gifford in 2000.
Also Read: All Certainly Doesn't Look Well With Kelly Ripa's Family, TV Show Host Calls Daughter Lola Consuelos "Clean up Crew" During Christmas Celebrations
Kelly Ripa Reveals Regis Philbin Didn't Need A Co-Host For Live!
After 30 years in Hollywood, Kelly Ripa has been co-hosting Live With Kelly and Ryan with Ryan Seacrest for over two decades. Currently, Ripa has not mentioned leaving Live, but she has expanded her horizons. The TV host shared her experience about her early days in her memoir Live Wire: Long-Winded Short Stories when she was hired for the Live.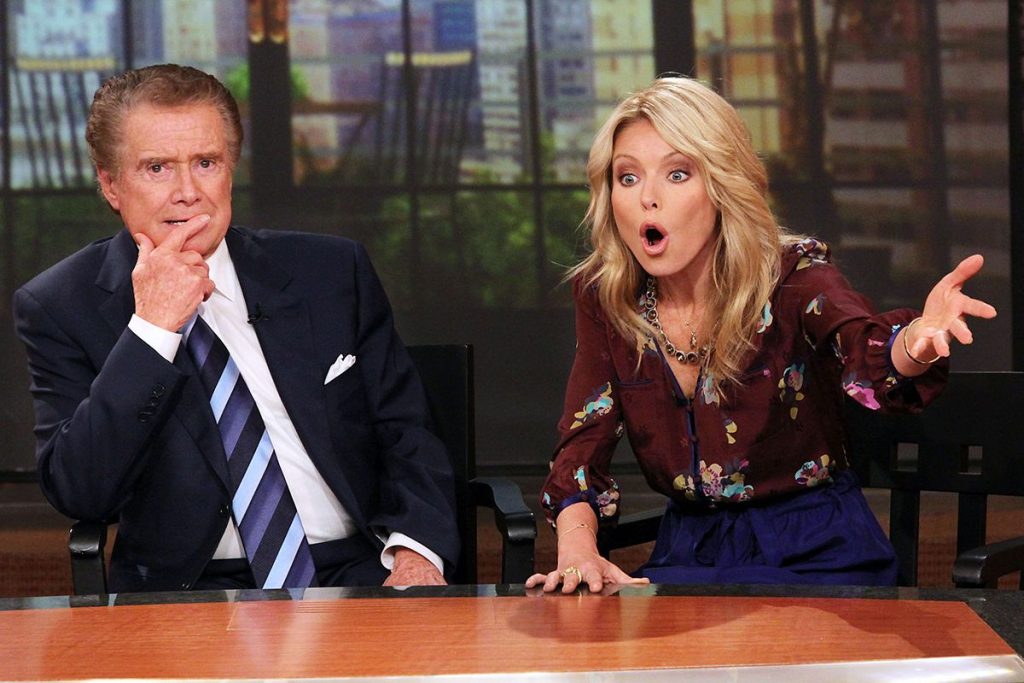 Also, during an episode of the Not Skinny But Not Fat podcast, the 52-year-old host and actress claimed Philbin was not even looking for a co-host; he died in July 2020 at 88 of natural causes. She said the legendary entertainer Philbin didn't need her there, but she eventually felt like her place had been established on Live! with Regis and Kelly.
She said during the podcast, "He certainly didn't need me there."
Since Ripa's background is entirely different from that of soap operas, her road on Live! was incredibly difficult. She had no idea what was happening behind the scenes, which was a blessing for her. Ripa revealed that If the situation had been different and she had been aware of the tension, she said she would have stepped aside from her role as co-host.
She revealed,
"I wouldn't have done it. No. If I had known going in, I wouldn't have done it. And how sad for me. Luckily, ignorance is bliss … that saying is true. Ignorance is bliss. I didn't know that there was so much fighting between these two factions and that I was considered a network girl, which is ridiculous."
Ripa concluded,
"I was one of a 40-member ensemble cast on a soap opera. So I didn't consider myself anything of anything. I considered myself just an actor."
Even though producers were looking for a co-host, Kelly claimed she was only informed of this after her first appearance with Regis Philbin. After receiving the co-hosting gig unexpectedly, she felt very disconcerted. While some fans appreciated her presence, she thought she made little difference in the early days.
Also Read: "Dogs lasted for one photo, kids for two": Kelly Ripa's Awkward Christmas Message Proves America's Favorite Family is Slowly Falling Apart
Kelly Ripa Took A Break From Live! In 2016 After Michael Strahan's Exit
There was a time in 2016 when Kelly Ripa took a break from the show Live! with Kelly and Michael after her then-co-anchor, Michael Strahan announced he would join Good Morning America. They together co-hosted the show for four seasons. Ripa was surprised by the co-host exit news, which led to a lot of backlash against the former NFL player in the aftermath of the information.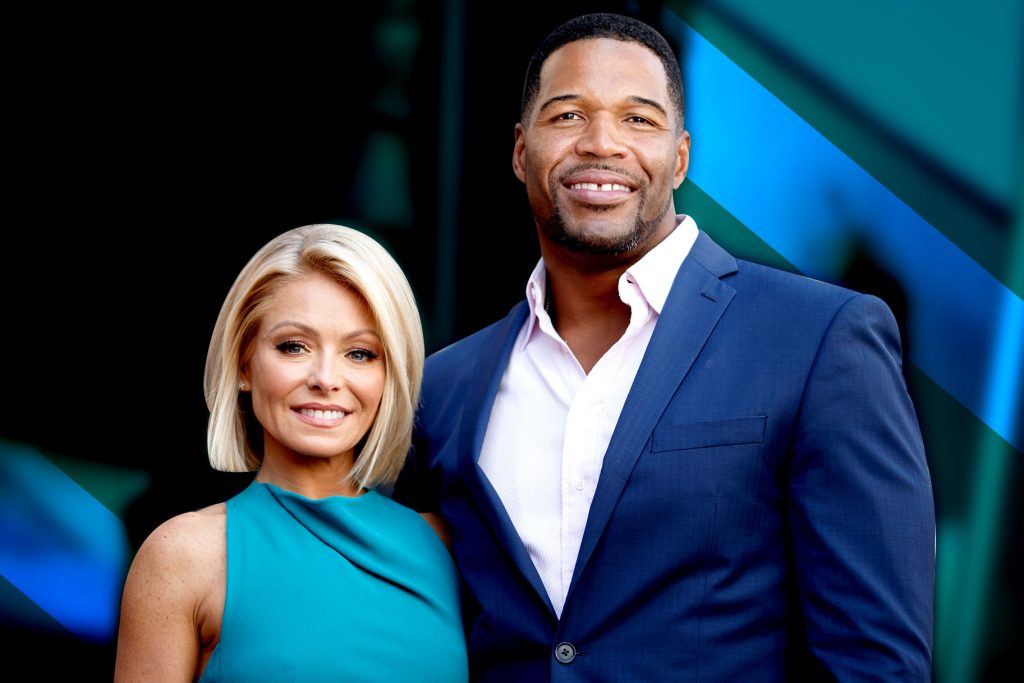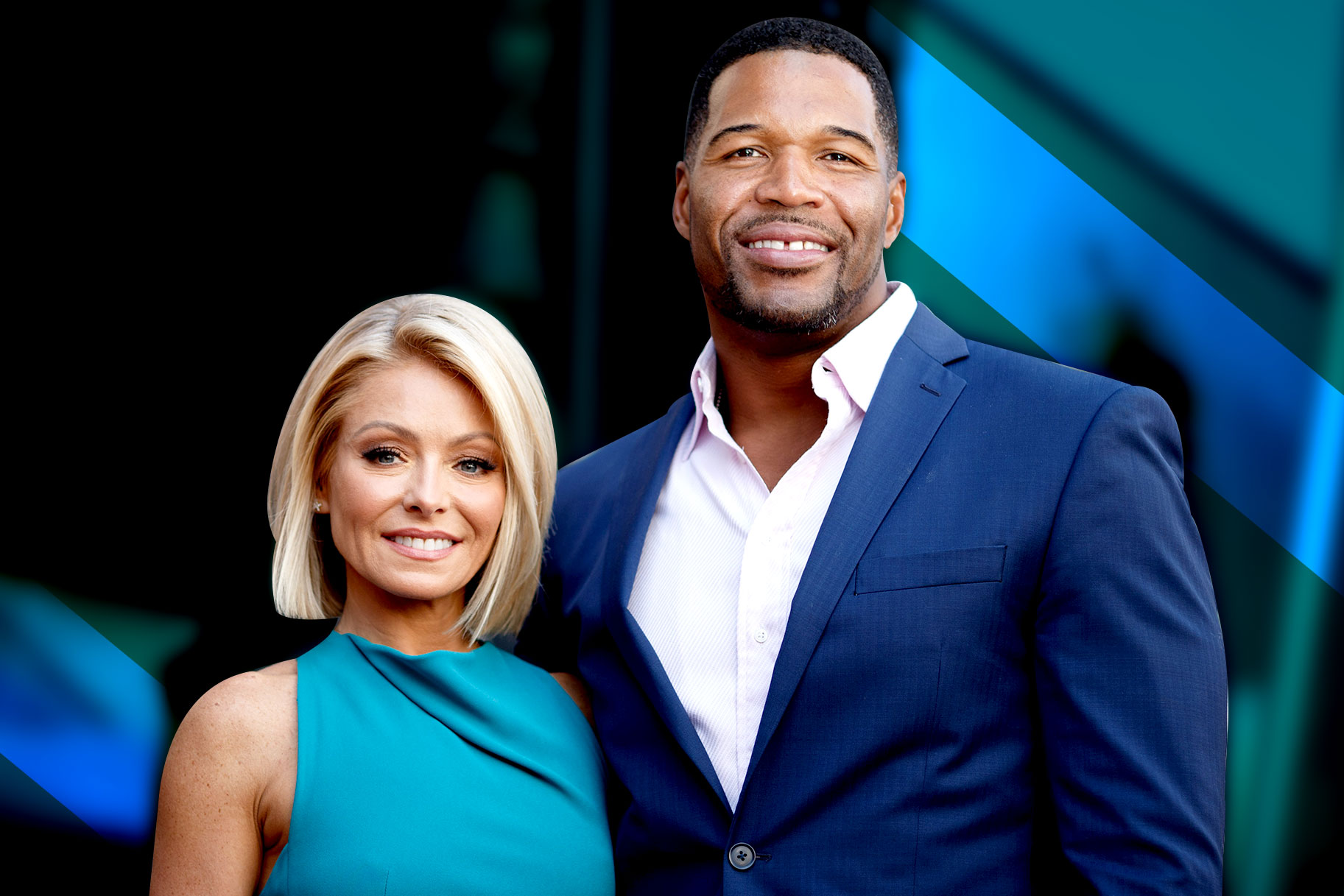 During an interview with The New York Times, the GMA host discussed the tension between the co-hosts during their time on Live! with Kelly and Michael. He was asked about his relationship with Ripa when it was his end time on the show, and Strahan replied,
"Well, I remained the same person I was from Day 1. One thing I will not do is alter my attitude toward somebody else's. I learned so much from Kelly and so much from Michael Gelman. When it was time to go, it was time to go. Certain things that were going on behind the scenes just caught up."
He added, "It could have been handled better."
While Strahan found the daytime television world to be more individualistic than he anticipated, he said he learned much from Ripa. In May 2016, Ripa told People that she could "understand" how Strahan's departure was handled could have been an oversight. Following Strahan's replacement of Regis Philbin as host of Live!, Ripa and Strahan hosted together between 2012 and 2016. They won the Daytime Emmy twice for outstanding entertainment talk show host.
Also Read: As Rumors of Her Family Falling Apart Catch Steam, Kelly Ripa Throws a Wonderful Smokescreen to Fool Fans By Announcing Return of Cult Classic Show 'The Generation Gap'
Source: Kelly Ripa's Memoir – "Live Wire: Long-Winded Short Stories", People