Kim Kardashian can not be seen lamenting. The socialite has to maintain the persona that she is never hung up on the guy who is now her former boyfriend. It was only expected that she would do the same with Pete Davidson after the two broke up after a nine-month relationship. But it hasn't been quite so yet, as Pete Davidson seems to have moved on before she could. And the SKIMS founder is not one to take that lightly.
Pete Davidson and Kim Kardashian – A ghost of the recent past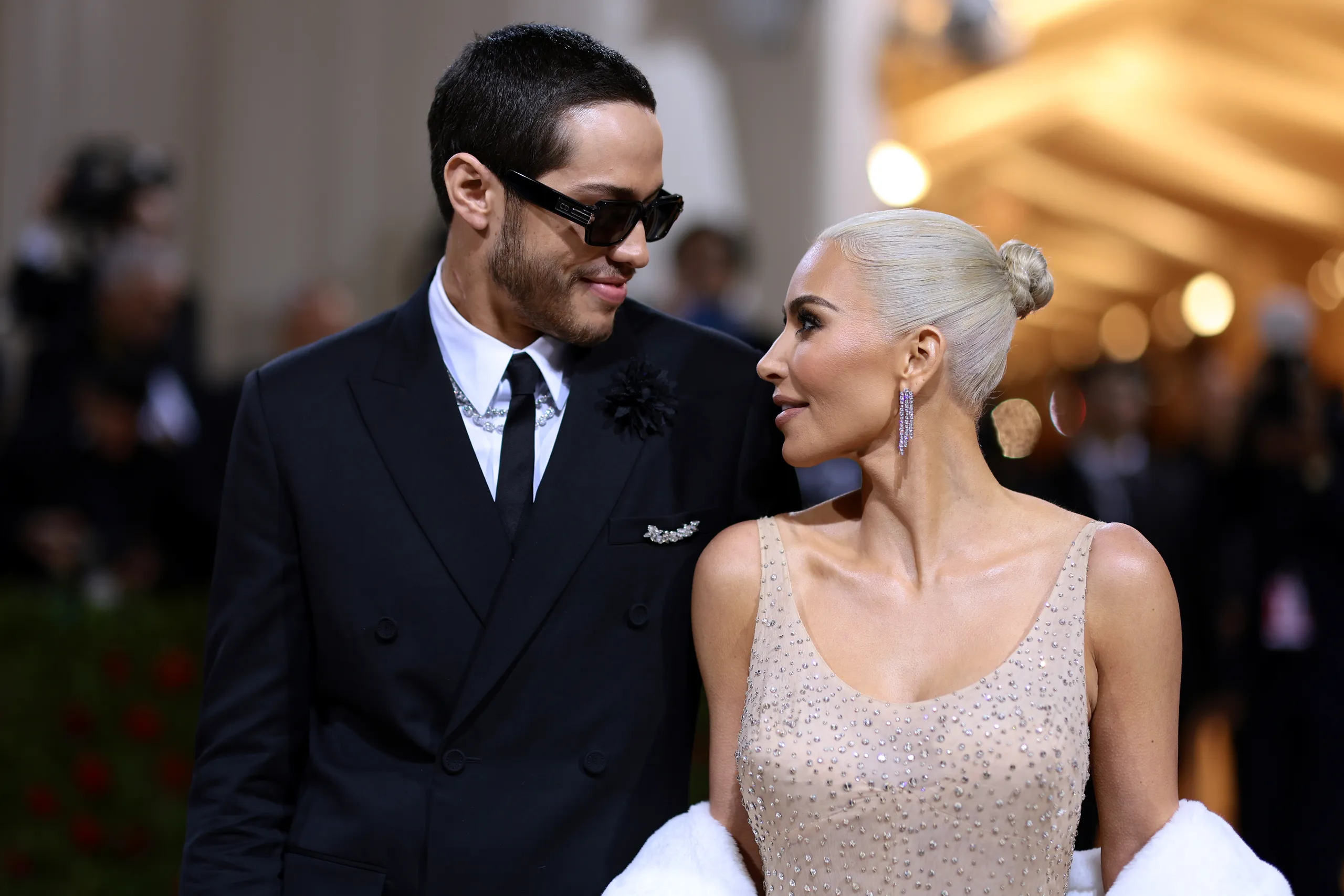 Pete Davidson and Kim Kardashian broke up in August after the two came together following her much-publicized (and long pending split from Kanye West in 2021). The two looked to be going good, with the Keeping Up With The Kardashians star being especially vocal about their relationship.
But fast forward a few months, and they seemed to have divulged from their paths. A host of reasons were cited. Their hectic schedule was pointed out to be one reason. Kim's commanding and obsessive nature was another possible reason. But only the two know what went on behind the scenes.
Also Read: "Pete's hands were all over Emily": After Break up with Kim Kardashian, Pete Davidson Sparks Romance Rumors With Emily Ratajkowski
Pete Davidson and Emily Ratajkowski have been seen together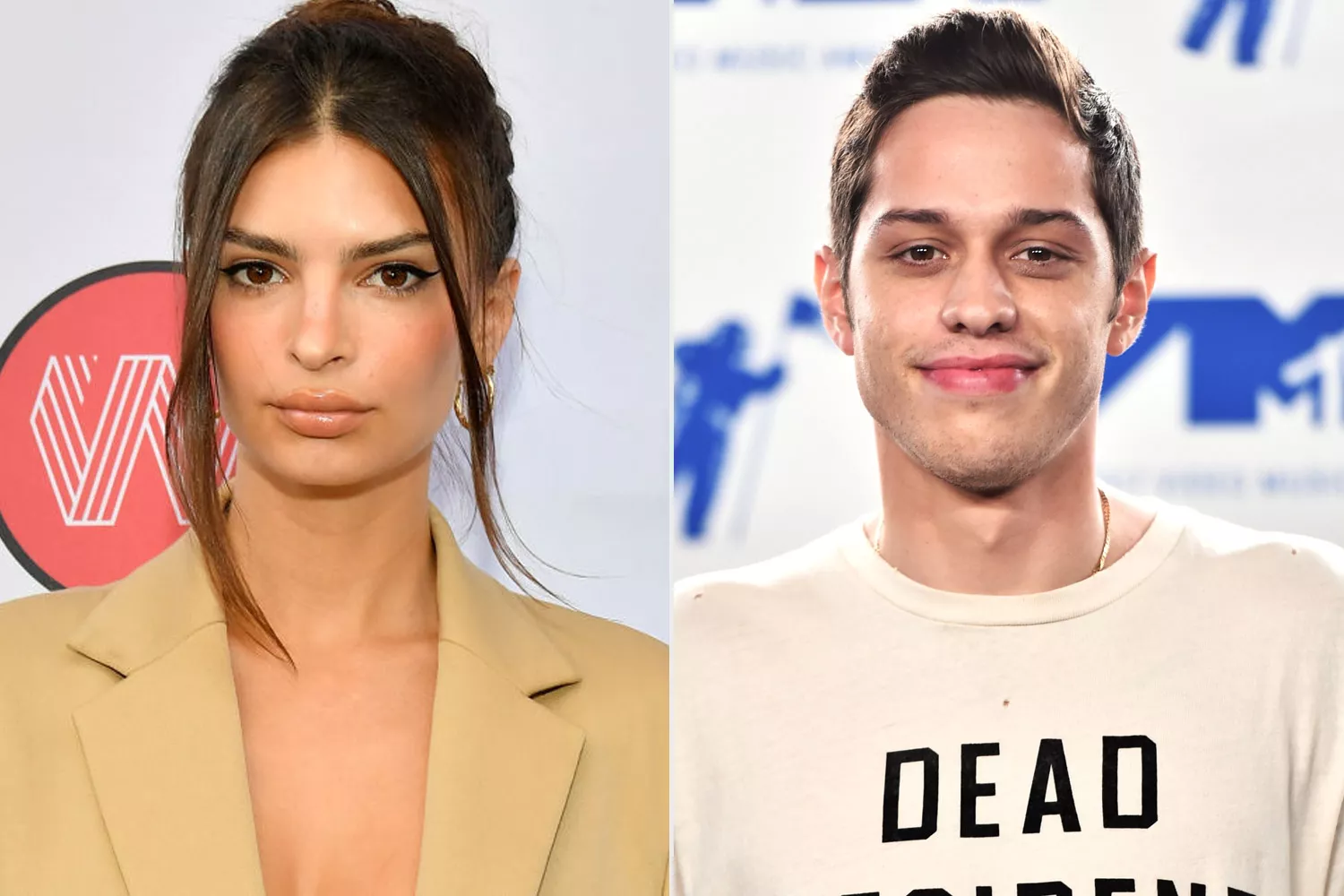 Now, the SNL comedian is rumored to be dating supermodel Emily Ratajkowski. The news broke out after some anonymous sources came out with the news of their budding relationship. The message read, "Can't believe I'm saying this, anon pls. Em Rata and Pete Davidson on a date in Brooklyn together. Holding hands and ALLLLL."
Another insider for Us Weekly broke the news that the 28-year-old and the Gone Girl star "have been talking for a couple of months now." Emily Ratajkowski was recently seen with a mystery man, which all but ended the rumors of her relationship with Brad Pitt. His identity still remains in limbo.
Also Read: "He was like, 'Yeah bro, it's like nine inches'": Pete Davidson's SNL Co-Star Jay Pharoah Knows Why Davidson Only Attracts Beautiful Women Like Kim Kardashian
Kim Kardashian flaunts her figure as she couldn't care less about Pete Davidson's dating life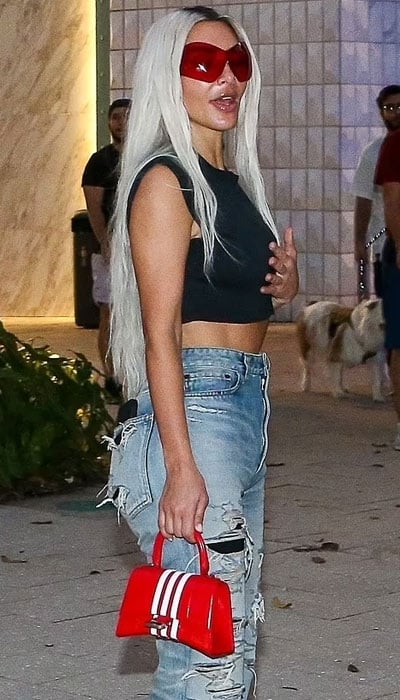 But Kim Kardashian doesn't give two f**ks about the1 whole situation. She pulled out of an art show at Superblue in a very chic outfit. She wore a black crop top, along with ripped blue jeans, a look in which her features were there for all people to see. She wore red sunglasses to go along with that.
She was accompanied for her outing, where she made a statement, by her pal and nightlife manager, David Grutman, and his wife Isabela Rangel. And her expressions made it clear that she was least concerned by her ex's new relationship. After all, she is a beauty mogul if not much else.
Also Read: Kim Kardashian Files Restraining Order Against Mystery Man Trying to Telepathically Contact Her, Believes He Might Physically Violate Her if Left Unchecked
Source: Geo TV