Kim Kardashian's obsession with staying young and maintaining beauty standards go beyond perception. The 42-year-old influencer and mother of four has been maintaining her looks and physique like a pro for over a decade. The celebrity faced several trash comments over time, regarding her looks. However, she has been able to manage her fame and beauty standards by dodging all those claims of cosmetic treatments.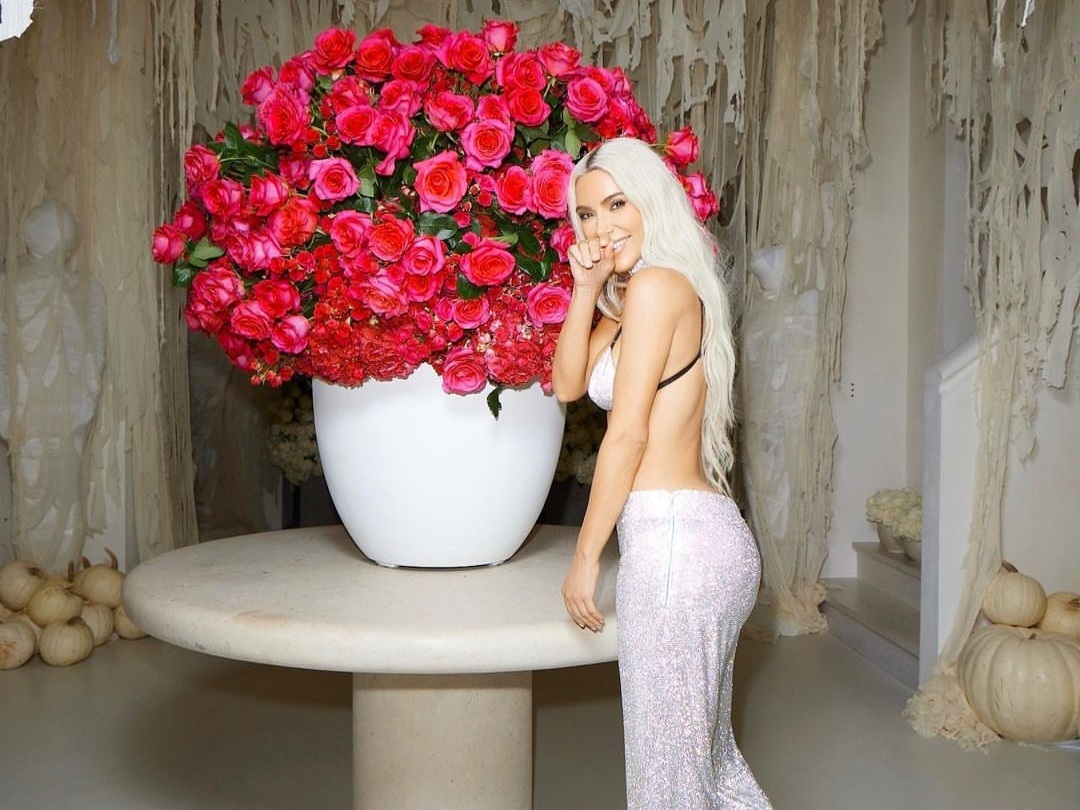 Recently, the influencer made headlines and sparked concerns among netizens and followers regarding her tiny waist, after she shared photos on Chicago West's birthday. The throwback photos from Chicago's birthday celebration raised questions regarding Kim Kardashian's beauty standards. 
Also read: "It's Kim before Ozempic": Kanye West's New Wife Bianca Censori Called Kim Kardashian's Look Alike as Rapper Still Hung Up On Ex-Wife
Kim Kardashian's weight loss raises concerns among fans
The 42-year-old SKIMS founder has been setting extraordinary beauty standards for people to follow. The influencer has been maintaining her ageless face and perfect body for a long period of time. However, recently fans have raised repeated concerns regarding her weight loss, especially after she lost 20 lbs to wear Marilyn Monroe's iconic dress to Met Gala 2022. Somehow the influencer mom seems unbothered by her fan's concerns and is persistently found posting photos that emphasize her shrinking physique.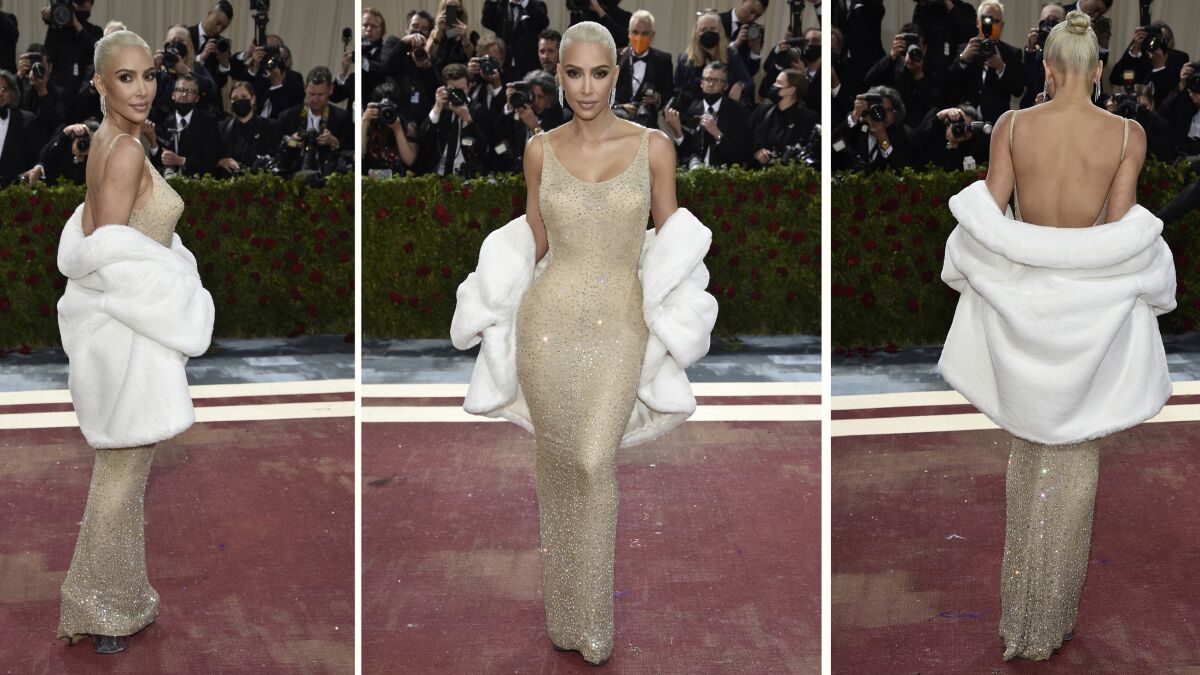 Recently Kim Kardashian shared a glimpse into her daughter's 5th birthday celebration. Chicago West had a Hello Kitty-themed birthday party where most things were in shades of pink. The reality star and other invited guests kept it casual for their outfit and the birthday girl rocked it in a pink dress with braided hair. 
Also read: "Kim will wonder if he has done it because he's missing her": Kanye West Marrying Kim Kardashian Look Alike is a Red Flag For Experts
Kim Kardashian looks exquisite and slim in her daughter's birthday photos
Amidst the entire backlash she faced regarding her weight loss, just to fit into Marilyn Monroe's iconic dress, Kim Kardashian assured her fans about her healthy way of losing weight. The Kardashians seem to face a lot of cyberbullying especially due to denying any and most claims of cosmetic surgeries. The SKIMS founder, therefore, seems to maintain her distance from such comments and claims.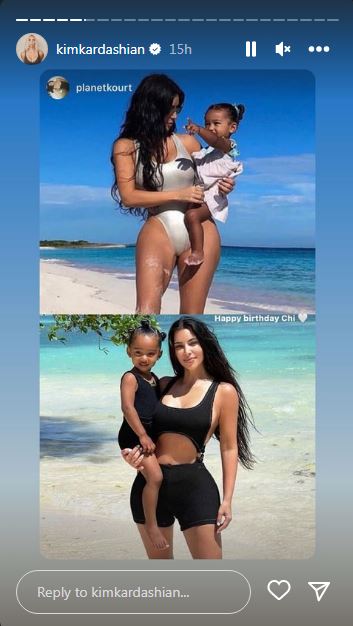 This time Kim Kardashian, showed off her tiny waist in an Instagram story she shared on her daughter's birthday. The mother of four looked exquisite and extremely slim in the first photo wearing a silver bikini with Chicago resting on her hip. The second photo she shared was of her and Chicago twinning in black. The fashion icon didn't fail to show off her tiny waist making fans stunned and concerned at the same time. 
The fashion and beauty standards that the influencer sets are difficult to achieve, especially her unnaturally tiny waist which makes fans question her well-being. After showing repeated concern for the influencer, her fans seem convinced that her hellish beauty standards might kill her. 
Read more: As Kanye West Enjoys Married Life With Bianca Censori, Kim Kardashian Focuses on Being a Good Mom – Celebrates Daughter Chicago's 5th Birthday
Source: Instagram