Kourtney Kardashian was recently appointed as fast fashion brand Boohoo's 'Sustainability Ambassador'. The reality star and the brand's hypocrisy were thoroughly called out by the internet. Everyone unflinchingly questioned what is sustainable about a privileged, celebrity lifestyle and the fast fashion industry. Yet both the influencer and the brand have been trying their best to appear conscious of the environment and running their blatant 'greenwashing' agenda.
The beginning of this collaboration seems marred with ominous signs too now. First the online backlash, and now literal discrepancies at Kourtney K's first fashion show for Boohoo, spell a little trouble for sure. And the fact that no other Kardashian family member attended the event raises even more eyebrows.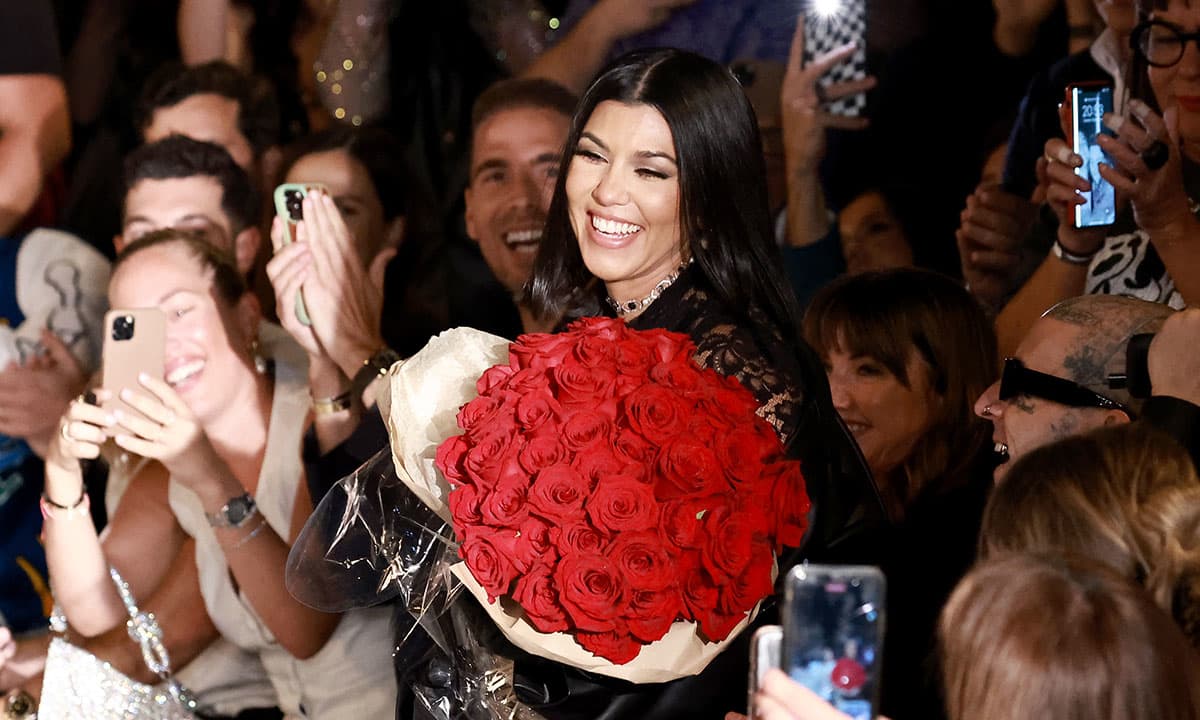 Also Read: "Says the water abusing sister of the jet fuel queen": Fans Sick of Kourtney Kardashian Lecturing Everyone About Environment, Mock Boohoo For Hiring Kourtney as "Sustainability Ambassador"
A grand beginning to a (literally) dim medial
Kourtney Kardashian's Fashion Week Show at the Highline in New York City started at 8:30 pm like any normal event would. But soon enough, something unforeseen happened. Lights out, the 2016 horror thriller might haunt Kourtney K a little more now…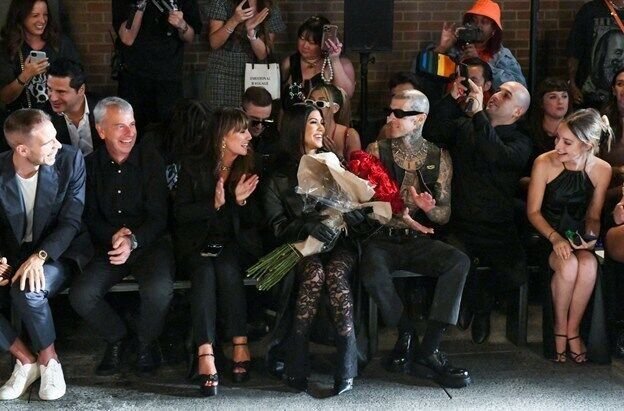 The event started with a bang, with the Keeping Up With The Kardashians star making a grand entry on the runway with her husband Travis Barker. Obviously, the crowd roared with cheers, even though her family was missing from the event.
Also Read: 'I kind of do something first, she will criticize it': Kourtney Kardashian Blasts Kim For Being a Hypocrite, Hinting Rumored Kardashian Sisters Feud May Be True
Kourtney Kardashian kept calm through the dark
Soon after though, when the couple took their seats, sitting next to Jonathan Cheban, lo and behold, the darkness reigns supreme. Both the lights and music went out but the models strutted forward nevertheless. One has got to respect their spirit although much of it wasn't visible given the lighting situation of course. Nor could one see the outfits, which was pretty much the point of the event.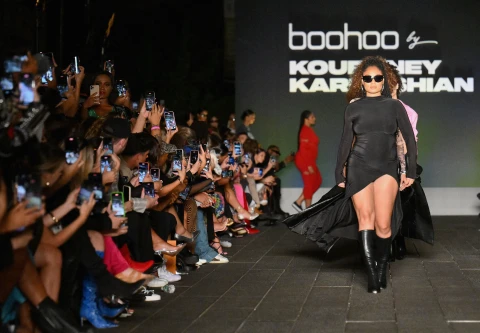 The sources at the show told TMZ that Kardashian was pretty confused and kept looking in every direction during the dark. However, The Kardashians star managed to hold her composure, and good for her because the lights and music turned up on their own in about 30 seconds.
Looks like even millionaires can't have a 100% respite from the plight of tangled plugs and connections. Or, did Kourtney K overcompensate for the backlash by making her show so sustainable, she tried saving a little on electricity even…
Also Read: "It's definitely making some noise": Kourtney Kardashian Shamelessly Defends Her Boohoo Collab, Asks Consumers To Save Planet While Kylie Jenner And Kim Kardashian Fly Private
Source: TMZ