Russell Crowe visited Rome's Colosseum on Monday, the place where he portrayed his most famous movie role. Probably the best one as well, if you ask me. Crowe starred in The Gladiator 22 years ago as Maximus Decimus Meridius, Ridley Scott's Gladiator is widely regarded as one of the greatest films of all time.  Set during the Roman Empire, Gladiator is a story of revenge, honor, and redemption that made Russell Crowe a household name.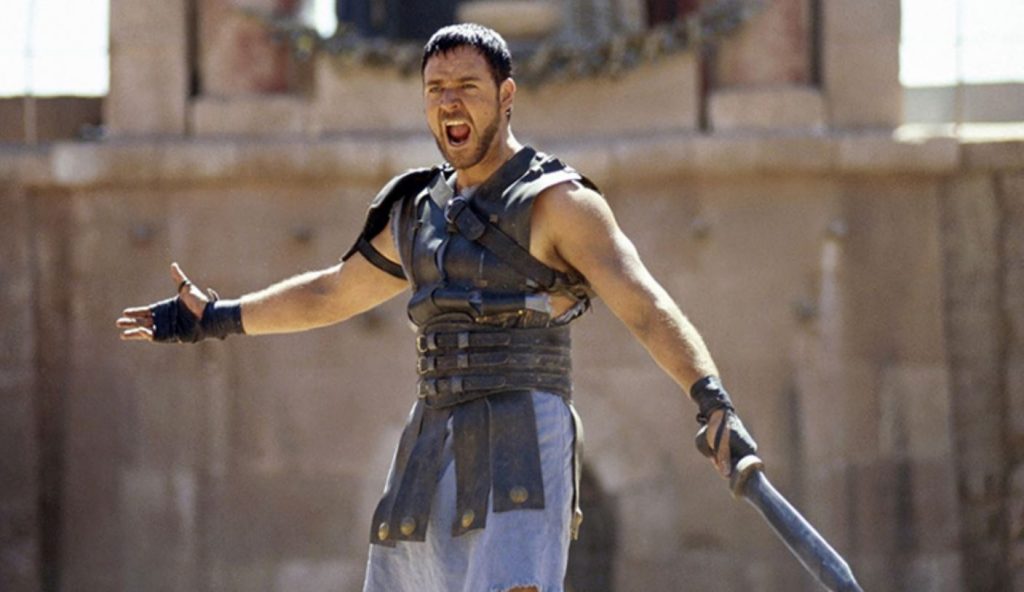 You may also like: What Was The Original Plot Of The Gladiator
Russell Crowe Visited the Colosseum with his Family
On Monday,18th July, Crowe shared an image of him with his family in front of The Colosseum under the Caption "Taking the kids to see my old office"
Taking the kids to see my old office pic.twitter.com/uySmnOWHvo

— Russell Crowe (@russellcrowe) July 18, 2022
Although most of the fans were overjoyed to see the picture and started sharing his quotes and dialogues from the film, some of them decided to have a sarcastic look at things.
quite the toxic work place that was! 😀 enjoy Rome, see you in Malta soon again 😉

— Paul Zammit ⬛⬜🟨 (@SoltantoJ) July 18, 2022
Can't blame the guy for that one really. With how different he is looking from Maximus from 21 years ago, the fiery gladiator has now put on some considerable weight.
Also read: Gladiator 2: 4 Ways This Character Can Return From The Dead In The Sequel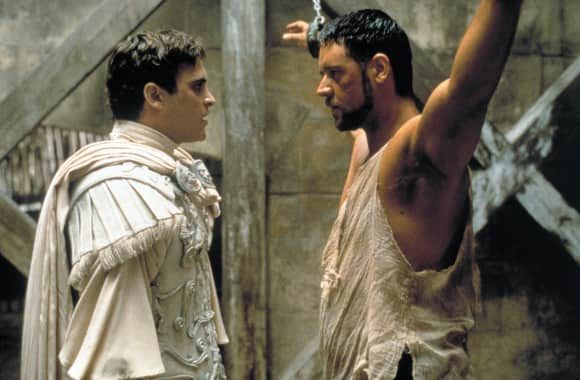 Crowe has 2 sons with his ex-wife,  Charles. 18 and Tennyson,16.
Russell Crowe on his Previous Visits to Rome
When talking on the Today Show back in 2020, Russell Crowe said "I went to Rome and sat and watched the film and it was a humbling experience, man, because I'm watching it and so much changed in my life. I got so many pats on the back, and, you know, I got some big awards and all that, and obviously that sort of stepped me up to a different level for quite some time." He further added that even when re-watching the film, he felt like it was a director's film and he felt kind of bad that he won an Oscar while Ridley Scott Scott deserved more recognition.
Crowe mentioned it earlier as well, even though he won the Oscar in 2001 for his role as Maximus, he struggled to fully enjoy his win because he felt less worthy than his director.
You may also Like: Gladiator Star Russell Crowe On-Boards Kraven the Hunter Film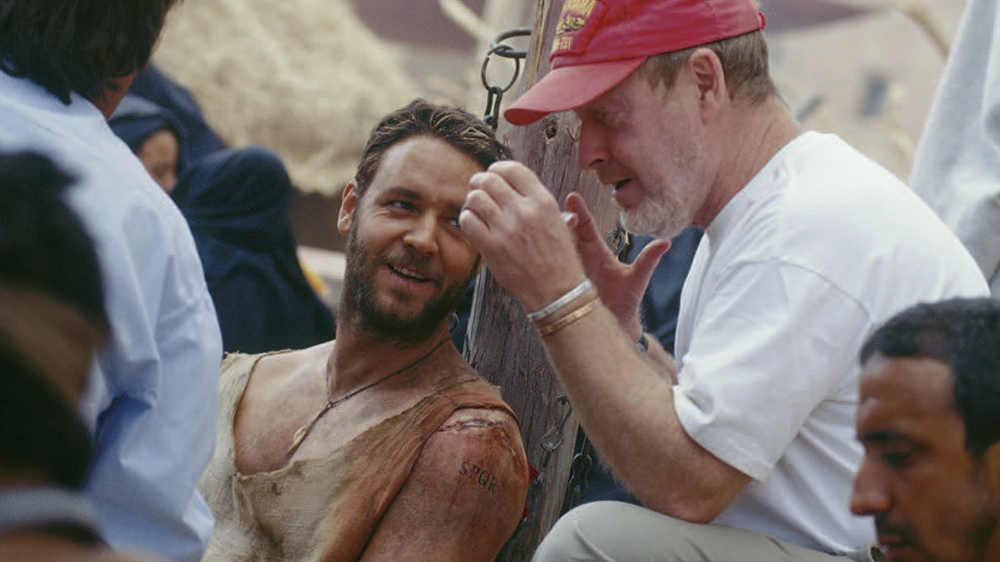 Also read: Ridley Scott's Thoughts on Joaquin Phoenix's Joker Performance
Even though Ridley Scott did not win an Oscar, he has made this masterpiece of a film that will forever be etched into our hearts and the words "Are you not entertained?" will always keep ringing in our ears.
Source: Independent UK