Arnold Schwarzenegger is a popular personality in the entertainment industry. The actor and former governor of California has a colorful background. He has been in the media for his huge success in the Hollywood industry as well as for his various scandals. The Terminator star's achievements and titles in bodybuilding are perfect. He established the bar for others to aim for excellence. But it seems like he failed to be an inspiration in romance.
Schwarzenegger had a messy divorce from his wife of 12 year Maria Shriver. Their split up made headlines with the 75-year-old actor's infidelity. The former couple shares four children, Katherine, 33, Christina, 31, Patrick, 29, and Christopher, 25. Recently comparing his Netflix series FUBAR's character to his personal life, the Twins actor opened up about his difficult divorce from ex-wife Shriver.
Also Read: "I dreamed of being the soldier from Predator": Chris Pratt Feels Proud After Arnold Schwarzenegger's Comment On GOTG Vol 3
Arnold Schwarzenegger and Maria Shriver had a complex divorce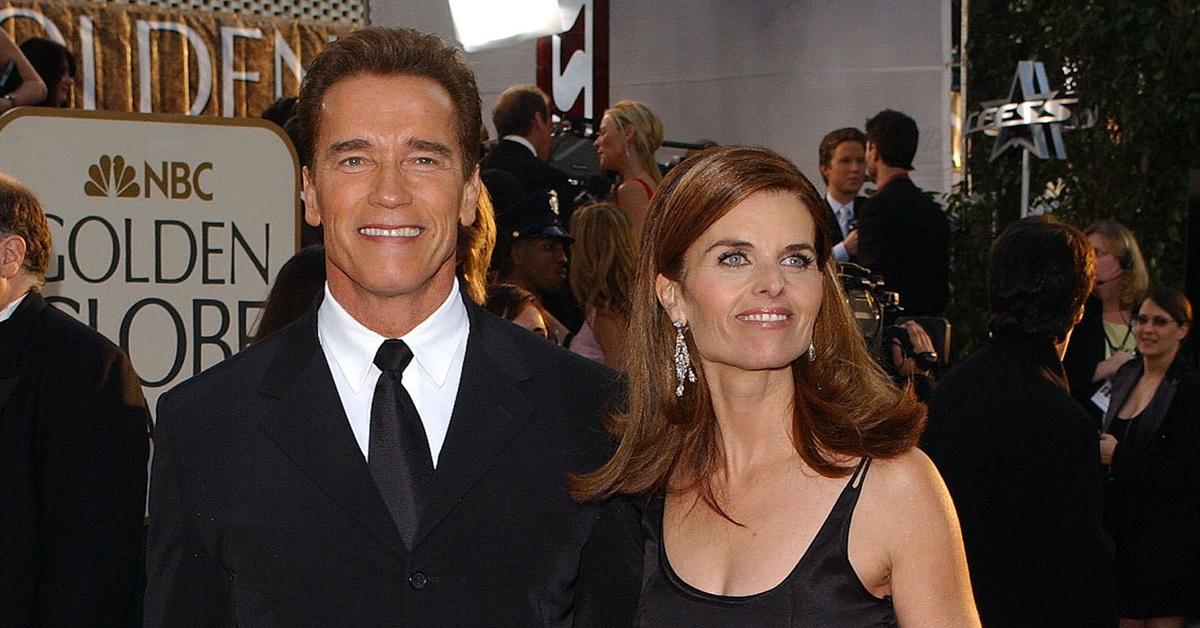 Arnold Schwarzenegger married Maria Shriver in April 1986 after first meeting in 1977. The pair announced their separation in May 2011 after 12 years of marriage. The reason for their split up was infidelity on Schwarzenegger's part. The Kindergarten Cop star has a son named Joseph Baena with his family's former housekeeper, Mildred "Patty" Baena while still married to Shriver.
The actor recently opened up about his divorce from the 67-year-old journalist. He starred in the Netflix series FUBAR, and the 75-year-old actor compared his character with his real life.
The Terminator star talked about if the marriage breakdown resulting from adultery in his character Luke was deliberately autobiographical.
He said, "The difference is, in the show, he doesn't consider it cheating because [seducing CIA assets] was part of his profession."
The star added, "But in [my real-life marriage to Shriver], it was my f–k-up. It was my failure."
Schwarzenegger went on to explain how he didn't miss his wife, although his character does. He gushed about his romance with his girlfriend, Heather Mulligan.
The former bodybuilder explained, "[The divorce] was very, very difficult in the beginning. Eventually, you move on." 
He also talked about having a wonderful girlfriend, Mulligan, who is a successful physical therapist.
Also Read: Chris Pratt's Wife Katherine Schwarzenegger: How Did the Marvel Star End Up Marrying Arnold Schwarzenegger's Daughter?
Arnold Schwarzenegger and Maria Shriver were good at co-parenting
Schwarzenegger shares four children with his ex-wife. They have two daughters, Katherine and Christina, and two sons, Patrick and Christopher. During his interview with The Hollywood Reporter, the actor gushed about his and Shriver's co-parenting dynamic.
He said,
"She and I are really good friends and very close, and we are very proud of the way we raised our kids. Even though we had this drama, we did Easter together, Mother's Day together, the Christmases together, all birthdays — everything together."
Amid their divorce, the former couple raised their kids properly. The 75-year-old star added, "If there's Oscars for how to handle divorce, Maria and I should get it for having the least amount of impact on the kids."
The former first lady of California filed for divorce in 2011, after the Commando star acknowledged having a kid with their longtime housekeeper, the former first lady of California filed for divorce. Their divorce did not become legally binding until December 2021. 
Also Read: "Bruce is very secluded": Arnold Schwarzenegger Has Not Met His Friend Bruce Willis Who is Fighting For His Life After Dementia Diagnosis
Source: The Hollywood Reporter