Mark Wahlberg is an actor, producer, and former rapper with the stage name "Marky Mark". The actor has garnered several accolades under his belt including a BAFTA Award, and nominations for two Academy Awards, three Golden Globe Awards, nine Primetime Emmy Awards, and three Screen Actors Guild Awards. The pop idol turned actor has a net worth of $400 million. Some of his notable works include Planet of the Apes, Renaissance Man, Boogie Nights, Uncharted,  and many more. Mark Wahlberg is also the executive producer of Entourage. And seems like his net worth is about to go up as his massive property went up for sale for a whopping $87.5 million.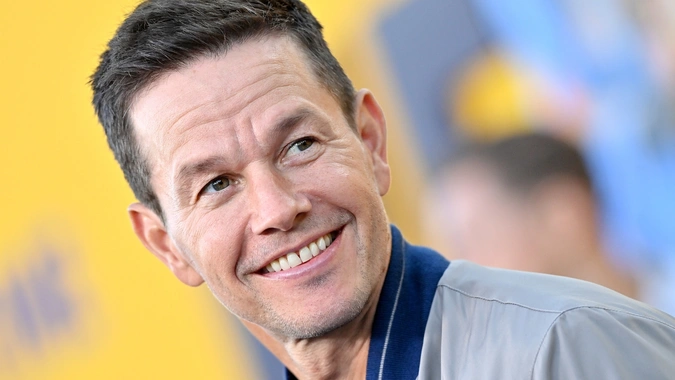 The actor initially bought the property for $8.25 million in 2009 and completed construction in 2014. As Mark Wahlberg is moving out of Beverly Hills, he decided to put it up for sale for the said amount which will turn into a HUGE profit for him.
Also Read: "I had to be a** naked": Mark Wahlberg Reveals Kevin Hart Wanted His Scene To Be Funnier By Making Him Naked Literally 5 Minutes Into Shooting
Inside Mark Wahlberg's lavish property
The 30,500 square feet compound comprises a mega-mansion with 12 bedrooms and 20 bathrooms, and an additional separate guest house. It is the seventh-largest property on the market in L.A. County currently. The mansion was designed by celebrity architect Richard Landry, who also designed the former couple Tom Brady and Gisele Bundchen's house.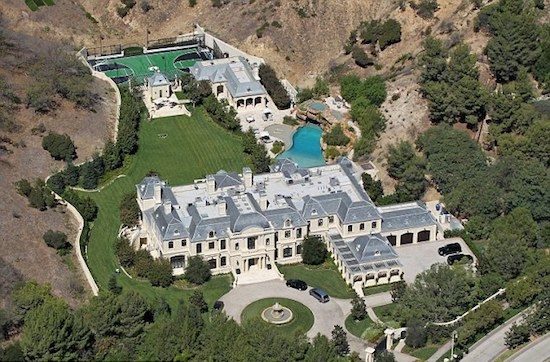 The master bedroom features a fireplace, balcony, and two baths and closets. It also holds a two-story wood-paneled library with a chandelier and fireplace to tie it together. A green lawn greets every ground-floor room. The house also has s a prep kitchen, staff quarters, and offices. The kitchen is the main attraction of the house, with two islands and rosewood flooring. The luxury home theatre comes with a wine cellar and even a cigar lounge.
The beauty has a driving range, tennis court, skate park, and a 5-hole golf course outside, perfect for a fun family getaway inside the house! The beautifully tailored garden filled with flowers adds to its worth even more.
Words fail to describe some of the features this state-of-the-art palace provides.
Also Read: 'F*ck You Mark Wahlberg': Fans Target Ted Star for Letting Kate Moss Feel 'Vulnerable and Scared' in Topless Calvin Klein Photoshoot
Mark Wahlberg's business interests
The actor is extremely business minded. He refuses to miss the opportunity when it presents itself to him. Putting his house for sale is a living testament to that.
Mark Wahlberg also has other engagements such as a Wahlbergs, which he co-owns along with his brothers Donnie and Paul. He also created a reality show to promote the restaurant. He also wishes to turn it into a full-fledged chain restaurant in Hingham, Massachusetts.
The actor also has a bottled water brand called Aquahydrate and has multiple successful dealerships with Chevrolet.

He also has equity in the Barbados Tridents cricket team. Announcing it, Wahlberg said,
"I am a huge cricket fan now. I'm excited to be a part of the Limacol Caribbean Premier League because I know cricket is huge in the Caribbean and a rich part of the region's heritage. Sports and entertainment are a powerful combination, and the LCPL will appeal to a huge audience worldwide."
Along with his interest in investing in real estate, one can say he is doing pretty well for himself. The said house is listed by Kurt Rappaport of Westside Estate Agency.
No matter how weird and wacky his business ventures get, they turn out to be a success for him.
Also Read: Uncharted: Wild BTS Facts About The Film
Source: TMZ