Good times are arriving for all the Marvel fans. In 2021, Marvel movies will line up with so many blockbusters like never before. Four marvel movies are set to be released in one calendar year by Marvel Studios. From the Marvel Cinematic Universe, we will be getting Shang Chi and the Legend of the Ten Rings on Feb.12, Doctor Strange in the Multiverse of Madness on May 7, Spider-Man 3 on July 16, 2021, and Thor: Love and Thunder on Nov. 5, 2021.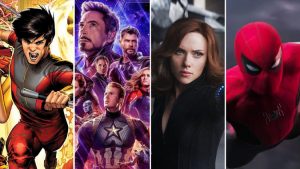 The excitement doesn't end here; four new limited series about to release on Disney+ (Disney's video streaming service) by Marvel Studios, namely:- Wanda Vision and Loki in spring 2021, Marvel's What If…? in summer 2021, Hawkeye in fall of the same year. Marvel Cinematic Universe is pushing hard to make 2021 as its year by introducing Marvel phase 4.
Marvel Dominance In 2022 and 2023
The Marvel movie domination will continue to grow in the industry. Most talked and speculated movies to be released in  2022-23 are Ant-Man 3, Blade, Captain Marvel 2, and Guardians of the Galaxy 3. Shows of Marvel, likely to hit in 2022 on Disney+, are Ms. Marvel, Moon Knight, and She-Hulk, although the release date is not revealed. Disney plus confirmed that four dates are reserved in 2023 for more movies from Marvel Cinematic Universe, depending on the success of the ones released previously.
Marvel Films To Be The  Ladder Of Disney+ Success
Disney plus being the new player in the online streaming service, Marvel studios exploit it for their mutual benefit. The excitement level of fans will climb peaks for receiving unprecedented amounts of entertainment from the Marvel Cinematic Universe.
More Power To Kevin Feige
A major structural shift took place in the Marvel Cinematic Universe. Kevin Feige, the president of Marvel Studios – is recently appointed as the chief creative officer of Marvel. The change has enabled Kevin Feige to have better control over publishing film, animation, television, etc and will also optimize the annual production output.
Sources: cnet