Caitlyn Jenner went on Ellen DeGeneres in 2015 after coming out as transgender. This caused a lot of backlash for Jenner due to a comment she made. The LGBTQ community, too, slammed Jenner for the same. She had a feud with the host ever since the episode. Jenner shares two children with Kris Jenner.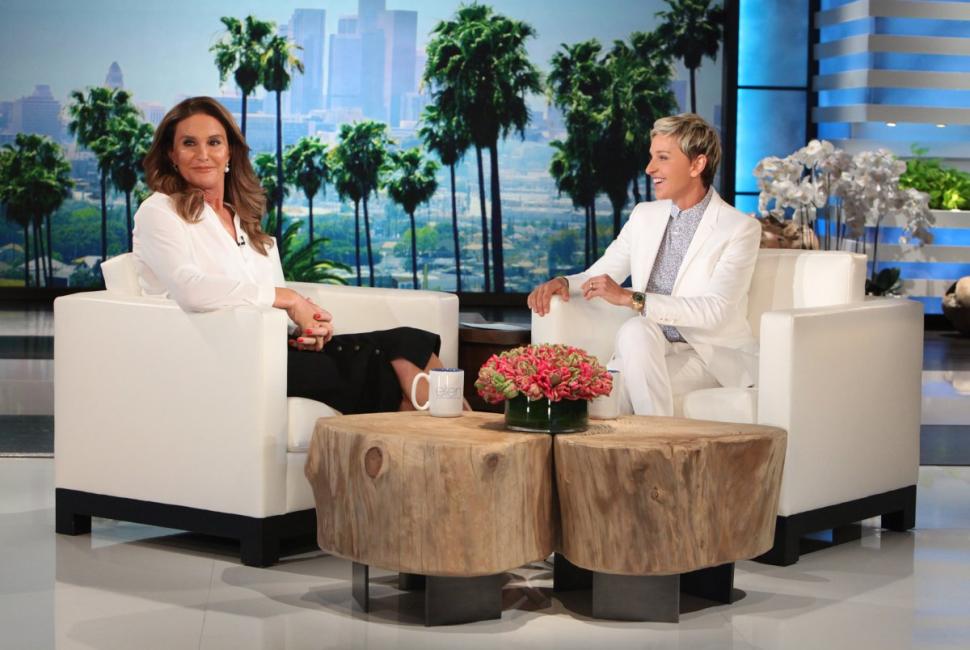 The American media personality is a conservative Republican. She has angered fans many times with her political views. She has discussed her transition journey from male to female and raised awareness about the same. Her comment on same-sex marriage led DeGeneres to call her out on a show.
Read More: Ellen DeGeneres Renews Wedding Vows With Kris Jenner's Help Despite Momager Being Notorious for Orchestrating Divorces of Own Daughters for Fame
Ellen DeGeneres calls Caitlyn Jenner out for her views on Same-Sex marriage
The Keeping Up With The Kardashians star appeared on The Ellen DeGeneres Show in 2015, soon after coming out as transgender. They talked about the transition and spread awareness about the same through the show. The host of the show started with normal questions and went on to discuss same-sex marriage with Caitlyn Jenner. To fans' surprise, Jenners replied to the same which led to controversy. 
When Ellen DeGeneres asked the 73-year-old her thoughts on same-sex marriage, she replied by saying, she was against it.
She said, "I'm a traditionalist. I'm older than most people in the audience. I kind of like tradition, and it's always been a man and a woman. I'm thinking, 'I don't quite get it."
Jenner explaining her views added, "I'm on board. It's going to be pretty much the law of the land, so I still feel like, yeah, I'm OK with it. I don't want to stand in front of somebody's happiness."
To this, the 65-year-old show host went to Howard Stern's radio show to discuss the star's views on gay marriage. She said, "She still has a judgment about gay marriage. And I said, 'You're wanting people to understand and accept you… and you still have a judgment about gay people and marriage.'"
When the host asked the American comedian about dancing with Jenner on the show, she said, "I don't think she is a dancer, and maybe she didn't want to dance with me because I am a lesbian."
Despite the TV personality's views, the television host was grateful for her appearance on the show. She said the pair had a great interview.
Read More: "Never Have I ever been stoned on a talk show": Ellen DeGeneres Instantly Regretted Making Snoop Dogg Play 'Never Have I Ever' Game
Caitlyn Jenner addressed her feud with Ellen DeGeneres
During the finale episode of Big Brother VIP, the retired star talked about her feud with the talk show host. She said, looking back, she could have handled things a little bit differently during her time on the show. She even spoke about the comedian discussing the topic on Howard Stern's show. 
Jenner tried to stop her children and step-children from appearing on the talk show as part of the revenge. Kris Jenner was against the plan. The ex-couple share two biological daughters, Kendall Jenner, 25, and Kylie Jenner, 24. They have four step-children, Kim Kardashian, 41, Kourtney Kardashian, 42, Khloe Kardashian, 37, and Rob Kardashian, 34. 
Read More: "You look like a burn victim for a day": Sandra Bullock Revealed Her Disgusting 'P-nis Facial' Therapy to Keep Her Young at 58 That Left Ellen DeGeneres Shocked
Source: The Daily Mail