One thing we all know about Marvel, since the release of Iron man, is that when it comes to story-line, it never disappoints you. It never ceases to astound you by inter-linking different franchises and assemble them in a single movie. That's what makes Marvel unique and cringe less. Every plot is quite eccentric and gives Goosebumps with varying twists of plot. We might see a similar pattern in the MCU's fantastic four.
SKIP THE ORIGIN HISTORY
We all know the origin of the fantastic four heroes and how did they evolve themselves as the protector of the universe. In comparison to the other MCU'S heroes' origin story, it is somewhat tedious. According to the latest rumors, MCU might be planning to give a different back story, and there is a definite chance that the team will directly kick start with their power, unlike the space accident plot, which gave them superpowers. One of the most significant insiders Mikey Sutton, revealed that there would be methodologically five members in the superhero league. The one additional is Franklin Richards, son Reed Richards, and Susan Storm. A child with extraordinary supernatural power inherited from its parents. He will be with the parents since the beginning itself. In contradiction with the Fox entertainment's fantastic four, the comical version portrayed Franklin Richards as one of the major characters.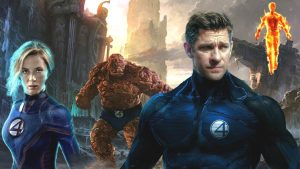 WHO WILL BE THE SUPER VILLAIN?
Without any doubt Dr.Doom is one of the greatest supervillains of all the time; considering his superpower, I don't think MCU will use its Goldfinch too early at the beginning of phase 4.MCU might have some other big plans with this greatest supervillain. Dr.Doom might be involved in creating problems for the superheroes with the help of other villains, but there is a mere chance that he could be the primary threat to our heroes.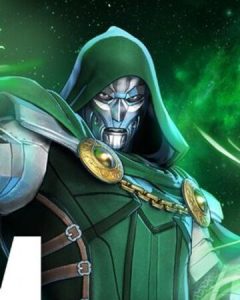 Fantastic four is already running late in the race of superheroes, and MCU might face difficulties to show something to the public that is previously known to them. So it is quite challenging for MCU to make this movie liked by the audience wholeheartedly, but MCU is the master in making the impossible things possible. For a time, patience is the best thing MCU fans can do.