Jon Bernthal has given us quite a sincere response to the question of whether Punisher should be returning to the Marvel Cinematic Universe. Jon Bernthal first appeared as U.S. Marine who turned vigilante Frank Castle in the second season of Daredevil on Netflix.
The Punisher still remains to be one of the best live-action comic book adaptations.
Netflix cancelled The Punisher among other Marvel shows with Marvel Studios now exclusively owning the rights and producing the shows on Disney+ and fans are wondering how will the studio introduce characters to the MCU.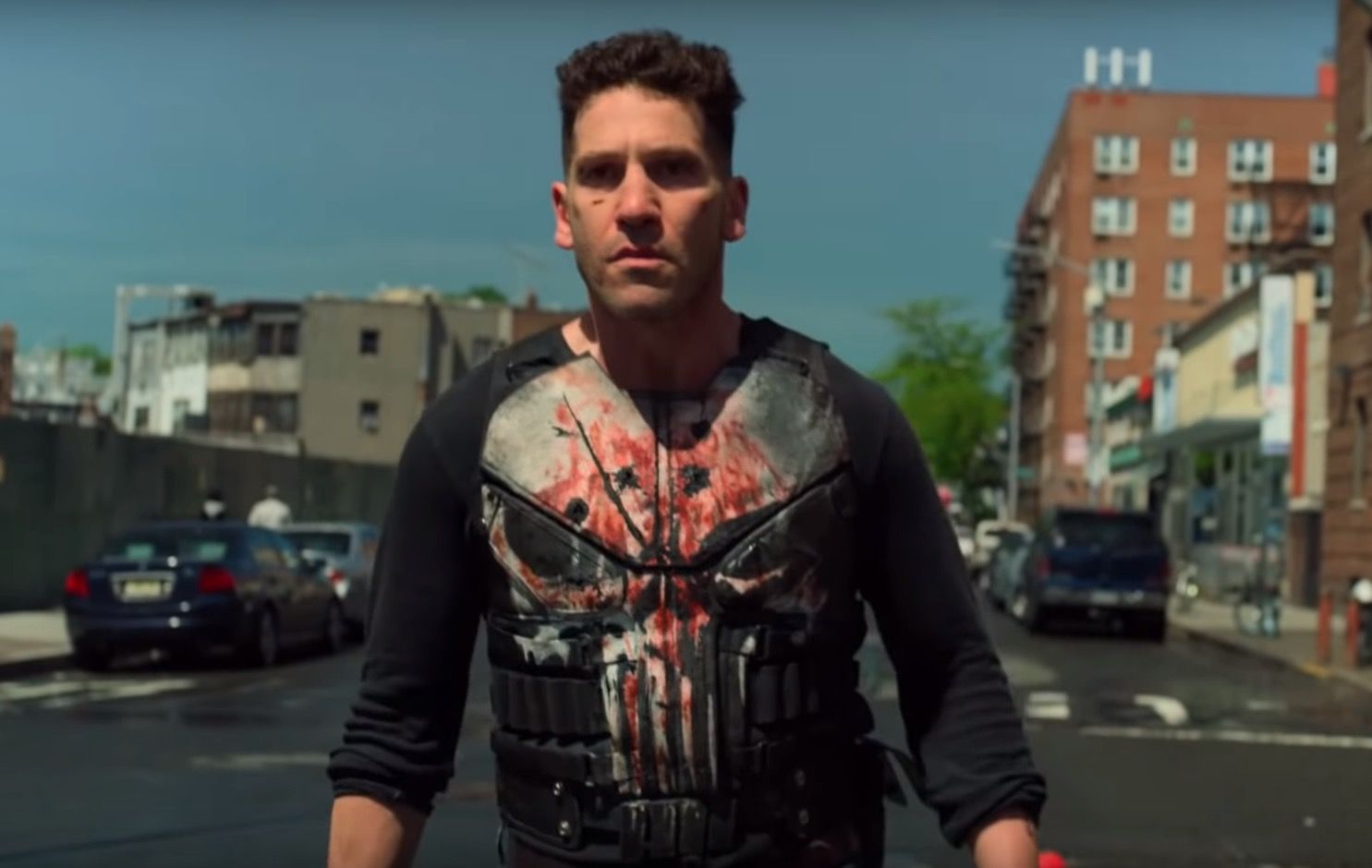 In an interview, Jon Bernthal along with his co stars was discussing about their new movie Small Engine Repair. He was asked about MCU's multiverse opening up and when asked about the possibility of Frank Castle's return, this is what Jon had to say:
"You know, we'll see, I mean, honestly, I don't think about it very much. I'm really happy — look, we're all enormously blessed to be doing this. I can say for the other guys that you're talking to as well, we really love this. We really love doing this. We work hard at it, we support our families by it, through it, but we never lose touch just how grateful we are to be in the position that we are that we get to do this for a living. I like to do this. I like to work with people I really respect and love and admire and make stuff with. This kind of project is precisely, it's exactly the kind of stuff I want to be doing. So, whatever else comes, you know, kind of down the road, comes. But, this is something that's really worth celebrating."
Ever since the Disney- Fox merger and Marvel Studios' acquisition of Fantastic Four, the X- Men; fans have anticipated Deadpool 3.
So if Punisher ever return for another season it would be there. Even if Jon's character cameo in Spider- Man: No Way Home, Dark Avengers or Moon Knight project, audiences would still love to see them regardless.
The same case is with the possible future return of Tobey Maguire and Andrew Garfield's Spider-Men, many characters deserve closure.