One of Marvel Television series and the most famous digital platform produced between 2017 and 2019 is The Punisher starring Jon Bernthal, a character who would already be planning to star in his movie Marvel Cinematic Universe, with the same interpreter of Frank Castle.
 Marvel Studios plans to reboot The Punisher with Jon Bernthal on board.
Without a doubt, Jon Bernthal has left a significant mark on Frank Castle's character, also known as The Punisher. After performing in the second season of the Netflix series Daredevil, he started to star in his solo series. It was such a success that he renewed for a second and spectacular season. Unfortunately, the relationship between Netflix and Disney broke. It caused the entire Marvel Universe's cancellation from the Streaming platform, leaving us wanting more Marvel antihero adventures.
Meanwhile, fans have been waiting for any news about the superheroes' return that makes up Los Defensores. of course, that of Bernthal's Punisher within the Marvel Cinematic Universe in the future. It seems that we could eventually see it again in action and within the MCU. The same one who leaked Josh Brolin's return to the MCU, Jon Bernthal, will return as the Punisher. There is a new Punisher project in the works with the same actor from the movie's Netflix version. So it seems that they will integrate the character into the regular Marvel Cinematic Universe. 
Will the character fit into Disney?
Still, this new project may not make many references to the events we saw in Daredevil or The Punisher on Netflix. Although the same actor will recover, the studio would have planned to restart the franchise. Any viewer who has not watched the Netflix series before does not know the character. He does not directly transfer from subscribers to the rival Disney+ platform.
The great thing about this news is the return of Jon Bernthal. Many fans were hopeful that he would make his way into the MCU like Charlie Cox's Daredevil. Even if he only performed as a supporting character in a series or movie about another hero. Disney / Marvel is producing a project that focuses entirely on the character seems to indicate that they understand how widespread the character is and that they may have their movie or streaming series. We have to assume that such a potent and controversial character would not fit into the familiar Disney +. 
It seems that with this leak, the Blade project, the return of Ryan Reynolds' Deadpool, Marvel Studios is determined to get superhero movies for a more adult audience.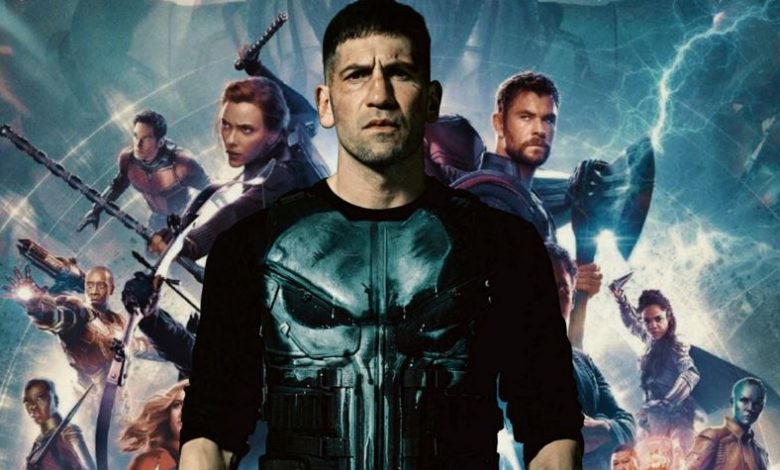 Frank Castle rips Marvel history apart
.
The Punisher and now the twisted Cosmic Ghost Rider, Frank Castle's future is trapped in the past. After going into the past and trying to kill Thanos as a baby, Castle gave up on altering the course of history. When that past hits Earth with the birth of the Fantastic Four. How could you resist getting in on the fun?
Source- ComicBookMovie