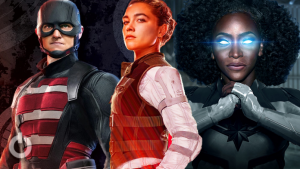 The Marvel Cinematic Universe Phase 4 is running at a fast pace. It has prominently introduced a lot of characters ranging between villains and heroes. The MCU is now looking forward to exploring the characters who did not get much screen time in the movies through their own series. Till now, the Disney Plus series have brought together some friends and foes of the leading heroes. These new series and the characters are so significant that they can pull off the franchise sequels alone with the intense story and many secrets. Let's look at some of the best-supporting characters from this MCU Phase 4 series.
John Walker – The Falcon and the Winter Soldier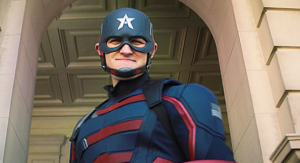 The character, John Walker, made its debut in The Falcon and the Winter Soldier. Played by Wyatt Russell, John Walker was initially supposed to be playing a villain. Still, the scenario changed when he helped Bucky and Sam in the final episode.
Agatha Harkness – WandaVision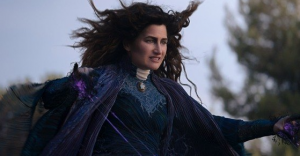 No one ever imagined this character, Agatha Harness, to become a villain by the end of WandaVision. She is perhaps a powerful witch who keeps the audience and MCU fanbase guessing about her identity till the end. Played by Kathryn Hahn, Agatha Harkness has even received the Emmy Award for her spectacular performance in WandaVision.
Isaiah Bradley – The Falcon and the Winter Soldier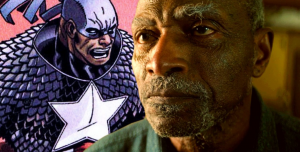 Played by Carl Lumbly, Isaiah Bradley made his debut in The Falcon and the Winter Soldier. He seemed to be a superhero just like Barnes but was imprisoned for many years. This character fits the storyline of the MCU Phase 4 so well that it is expected that Marvel fans will get to see him again in the future.
Monica Rambeau – WandaVision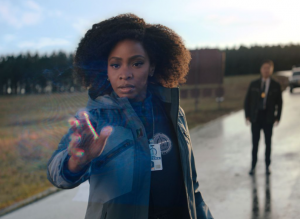 While WandaVision's storyline doesn't seem to be interrupting MCU's verses in any way, the series gave something very special to its audience. Monica Rambeau and her memory with Wanda changed her forever. Played by Teyonah Parris, the character has gained significant strength and curiosity from the audience.
Sylvie – Loki
The Marvel and Disney Plus series, Loki, surprisingly explores a romantic angle between Loki and Sylvie. Played by Sophia di Martino, Sylvie depicted strong chemistry with Tom Hiddleston on screen. She is expected to be seen again in Loki Season 2 and maybe in other projects as well.
He Who Remains – Loki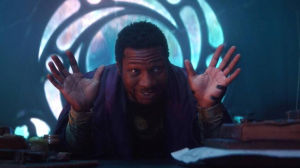 Loki left many questions and riddles unsolved. However, the final episode of the Marvel and Disney Plus series introduced He Who Remains, aka Kang, the creator of TVA (Time Variance Authority). He is a telegraphed version of Kang the Conqueror. This character is soon doing to make his appearance in Ant-Man and Wasp: Quantumania as well.
Contessa Valentina – The Falcon and the Winter Soldier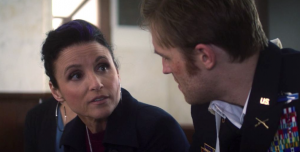 Played by Julia Louis, Contessa Valentina Allegra de Fontaine's appearance in The Falcon and the Winter Soldier made everybody fall in curiosity. It is expected that this character could be the Power Broker, whose name has been mentioned multiple times in the series.
Yelena Belova – Black Widow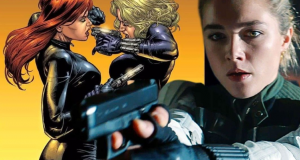 After years of waiting, Natasha Romanoff finally got her standalone movie. But, Telena Belova, played by Florence Pugh, is perhaps of the most trending characters from Black Widow.  She managed to win the heart of audiences, and it is expected that she could also appear in the upcoming series, Hawkeye.
Mobius – Loki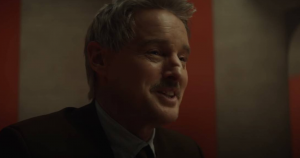 While the God of Mischief and Sylvie pulled the Marvel and Disney Plus series Loki's plot, Mobius is another star who won hearts. Played by Owen Wilson, Mobius M. Mobius also shared spectacular chemistry of friendship with Tom Hiddleston on screen. He had a life before joining the TVA, and there is a lot that needs to unfold about him in Loki Season 2.
Classic Loki – Loki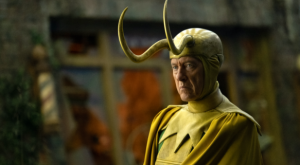 When the God of Mischief was in Void, he met a few of his other variants that included Classic Loki. Played by Richard E. Grant, this character will always remain memorable for all MCU and Loki fans. He sacrificed his life while appearing against Alioth for the "glorious purpose." That is what makes him different from all the other Loki variants.