Currently, Netflix is streaming all six episodes of Harry & Meghan, the docuseries of Prince Harry and Meghan Markle, with Vol 2 also dropped today on the streaming service. There has been a shift in perception of the British Royals, especially King Charles III and all viewers, after the hard-to-believe revelations about royals in the docuseries.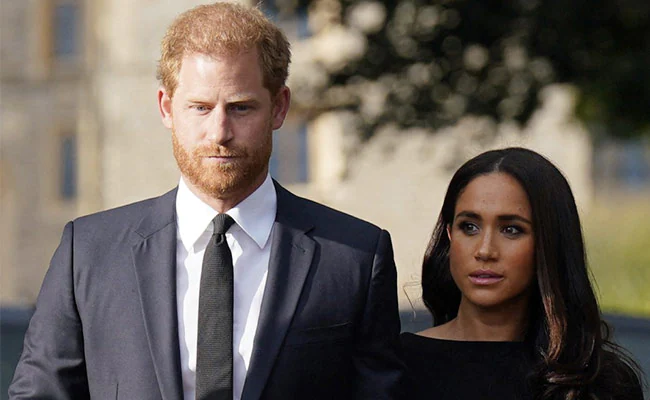 The Sussex couple came out as victims and vulnerable due to their situation in the palace. The fact remains that this is just their side of the story, and they appear to be facing backlash from the public. Following the release of Netflix's Official trailer 2 regarding Volume 2 of Harry & Meghan, King Charles has been warned that he may need to put a halt to any intervention with Prince Harry. Now that all episodes of the documentary have been streamed, King Charles is considering punishment for Prince Harry and Meghan Markle despite the new accusations they have made in the last three episodes.
Also Read: 'What Meghan really wanted was control': Meghan Markle Blasted for Using Netflix Series To Destroy Kate Middleton, Manipulate Media into Becoming People's Favorite
King Charles III's Dilemma Over Meghan Markle And Prince Harry's Docuseries
There has been speculation that King Charles III is preparing to punish Prince Harry and Meghan Markle. According to a royal commentator, King Charles may opt to exclude Prince Harry and Meghan Markle from his Coronation ceremony next year in light of claimed allegations in their Netflix documentary. As a result of the Sussex couple's allegations, the king found himself in a real bind and compelled to take measures.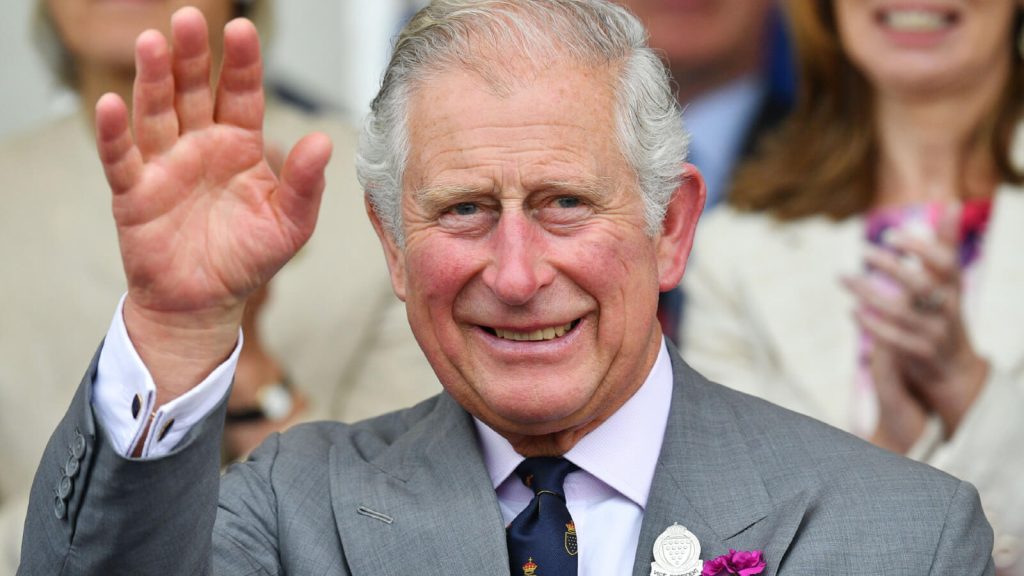 In a recent interview with Express, Jonathan Sacerdoti, a royal commentator and expert, said,
"Regarding the Coronation, I think it's a real dilemma."

"It might seem very aggressive not to invite Megan and Harry though most people would understand exactly why that decision would have been made. However, it might be that a creative solution could be found whereby Meghan and Harry are not invited, but that merely reflects a wider decision about non-working royals, perhaps."
There are plans for the King's Coronation to take place at Westminster Abbey on May 6, 2023, but Palace insiders worry it could be awkward for everyone if the Sussexes attend
Further, the royal commentator added,
"That's what happened during the Jubilee celebrations on the balcony when other non-working royals weren't included, so the focus wasn't just on any individual who had been left out. Part of the problem is that the Royal Family is damned if they do and damned if they don't."

"Their constant consideration regarding Meghan and Harry must be at every stage to balance any possible damage resulting from both sides of any decision they take. Sometimes the choice will be between two less than ideal possibilities, and they have to decide which is less bad."
Following the streaming of all episodes of the docuseries, it appears that it is now the turn of the Duke and Duchess of Sussex to receive counter-replies.
Also Read: 'They shouldn't come to the coronation': British Politicians Demand Prince Harry, Meghan Markle Be Uninvited to King Charles III Coronation Ceremony After Netflix Series Goes Viral
Fans' Overall Reactions After The Volume 2 Release Of Harry & Meghan
Despite the docuseries Harry & Meghan trending on Netflix, fans are giving mixed reactions after the release of rest three episodes. There's no surprise that the docuseries has attracted a huge audience as they will know the inside truths of the Palace.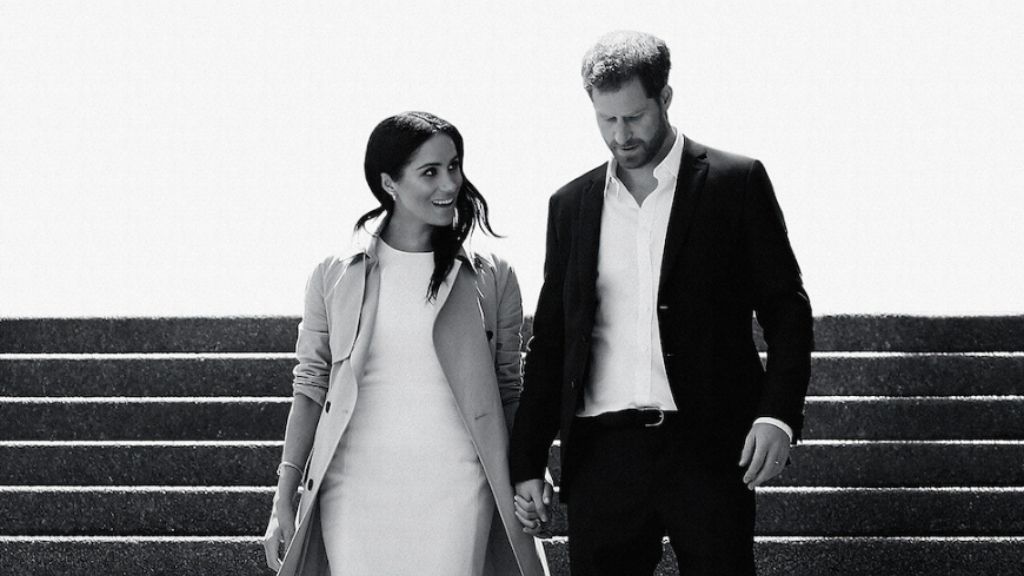 Netflix announced the last three episodes' release news on its Twitter, and the tweet is getting immense responses from the fans.
Harry & Meghan. All episodes are now streaming. Only on Netflix. pic.twitter.com/ERElENiFPC

— Netflix (@netflix) December 15, 2022
This is what fans have to say about the docuseries:
15 mins in and you see now that this is all about M wanting everybody to know all the details of everything she was doing, can't help feeling that she felt she wasn't getting enough media attention of every little thing, unlike the RF do.

— Shelbee (@acrazyoldworld) December 15, 2022
The whole point was she was getting too much unnecessary media attention. If she wanted all that, she wouldn't complain now. Every article was about her, where were you?

— Chanelle 🇬🇩 🇬🇧 🇱🇨 (@emmachanelle) December 15, 2022
Man, this is called dēlúsion of grandeur. You and Meghan are not the stars of the show. POV: When you overestimate your importance in establishment. Someone gave you the platform. People respect the stage, not the person on it. That was why you weren't missed ever since you left.

— Kemi Owonibi (@KemiOwonibi) December 15, 2022
Meghan and Harry have delusions of grandeur and the worst thing is that this manipulation with their REALITY SHOW is believed by some, by the way why Meghan put that orgasmic and corny voice, I can't stand it🤮

— Ana Rojas (@anarojaspb) December 15, 2022
Some of you really just don't get what he did for his family. And to say they should have stayed in such a toxic situation is what's wrong with the world. They should never have to endure that just cause they're "family". Not to mention H's trauma is different from wills.

— ThorsMistress (@thors_mistress) December 15, 2022
😂 what he did for his family?

I get leaving and starting a new life.

But going on Oprah, writing a book, having a Netflix show… those are money grabs in which he's inviting the public to talk about his family. No one was talking about them a month ago

— sneakerlife (@sneaker13130144) December 15, 2022
I don't know, why people dont find this utterly disturbing and disgusting, that a 40 year old man thinks his wife is his mothers reincarnated, and to sleep with her 🤮🤮🤮🤮 that's next level disturbing.

— MalehK (@k_malza) December 15, 2022
Harry seems to have a problem, he is so obsessed with his wife and his dead mother….

— Anne_Elliot (@M_Anne_Elliot) December 15, 2022
There are endless comments and retweets on Twitter. Some congratulate Prince Harry and Meghan Markle on their decision to participate in the documentary and try to understand their story, while others criticize them badly.
Also Read: "If I were Netflix, I'd want my money back": Meghan Markle Fails Miserably as 'Harry & Meghan' Netflix Documentary Branded "Flop" After Embarrassing Response