Meghan Markle has been a recipient of public ire for quite some time now for deliberately portraying herself as the victim. The victim of what, one might ask. Well, everything around her, a victim of her in-laws – the royal family, Hollywood, media, you name it.
The Suits alum was in news recently for her interview with Variety where she shared her experience from the hit legal drama show and how she plans to never make a comeback as far as her acting career is concerned. Netizens brutally trolled the estranged royal daughter-in-law for her self-victimization yet again. And this time around, her hypocrisy is being called out for yet another self-victimizing statement she has made.
Meghan Markle felt "objectified" in Deal or No Deal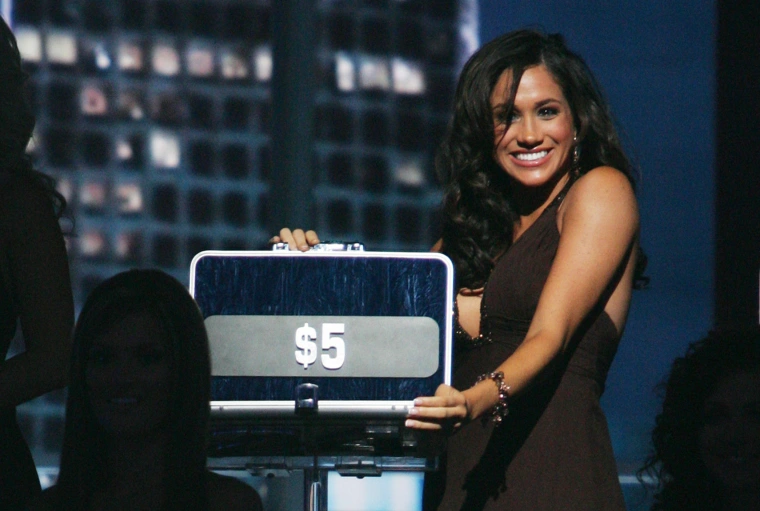 Meghan Markle, on her podcast Archetypes, talked about her stint as a 'briefcase girl' in the game show Deal or No Deal, where she appeared for 34 episodes from 2006 to 2007. She shared,
"I ended up quitting the show. I was so much more than what was being objectified on the stage. I didn't like feeling forced to be all looks and little substance, and that's how it felt for me at the time being reduced to this specific archetype: the word 'bimbo'.

I was grateful for the job, but not about how it made me feel, which was not smart. I was surrounded by smart women… but that wasn't the focus."
However, several people made a (not so) deep dive and unearthed other roles that Prince Harry's wife did that seemed just as, if not more, objectifying.
Also Read: She has to get a grip..She's never just a little sad": Meghan Markle and Prince Harry Asked to Give up Their Royal Titles, Criticised For Always Complaining Despite Their $60 Million Fortune
Twitter goes berserk over Meghan Markle's "raunchy" cameo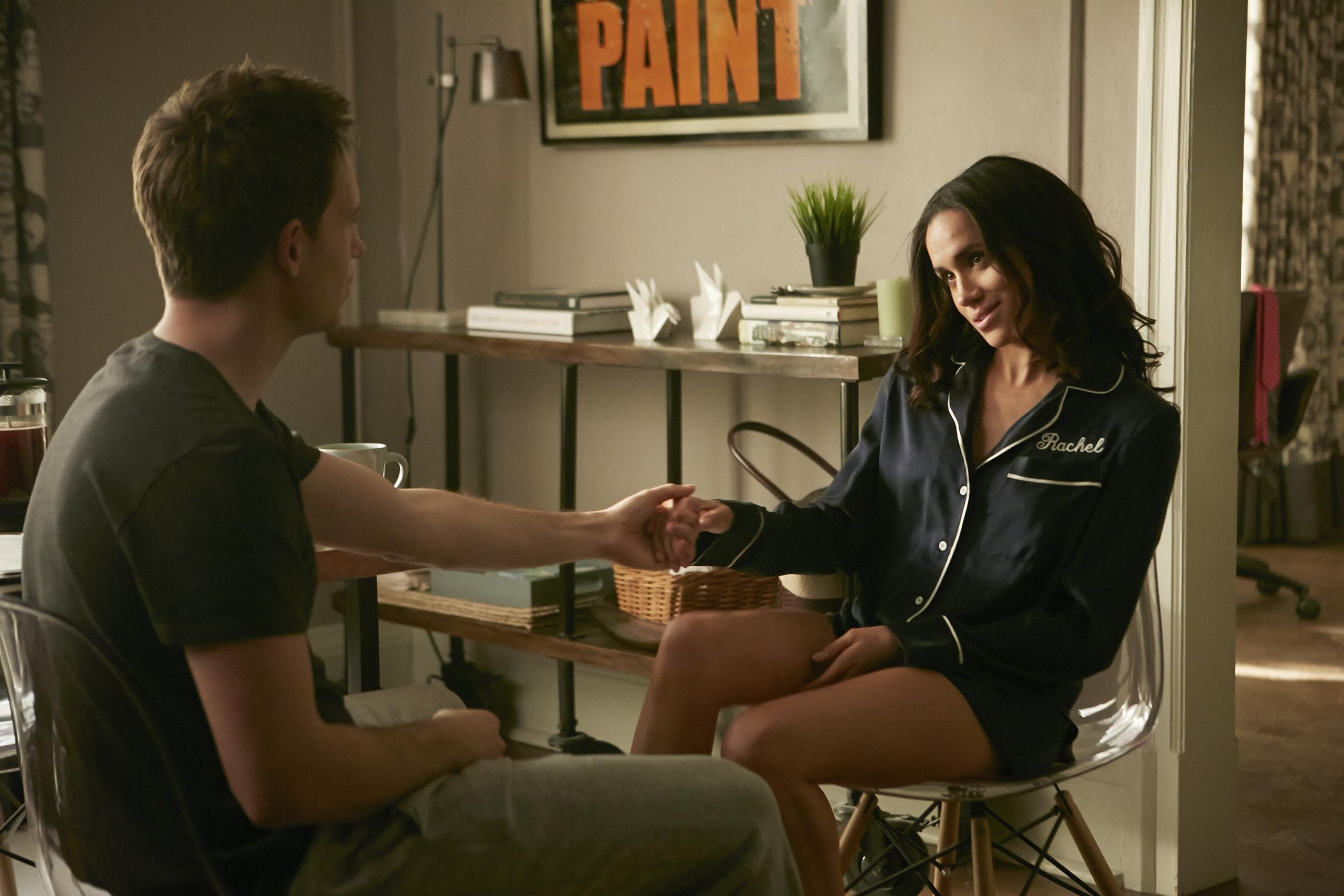 It has now emerged that after 2 years of quitting Deal or No Deal for feeling objectified, Markle made a 30-second cameo on the series 90210, where her appearance was for the sake of giving oral s*x in a car. The scene simply shows the actress with her head on the main character, Ethan Ward's lap in a car's front seat where the two are caught by Ward's girlfriend, and act all flustered.
Twitter has been raging ever since the revelation, with people claiming how she has done much worse than holding up numbers for a gameshow, as far as objectification of women is concerned.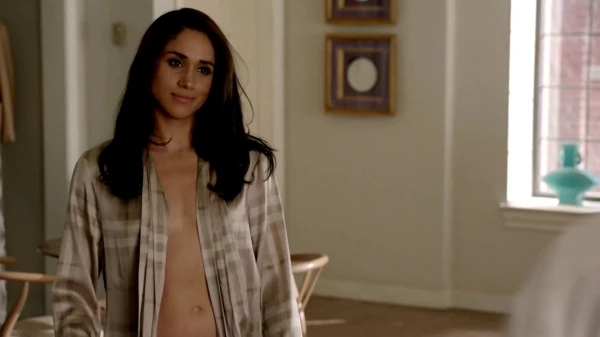 #MeghanMarkIe , YEARS after you left deal or no deal for "being treated like a bimbo", you took on roles giving men BJ's in cars in 90210, taking your top off to grill burgers in Mens Health, had a ton of sex scenes in Suits. You've objectified YOURSELF. You're not a victim girl

— Tumi 🌸 (@tumiyukii) October 19, 2022
Opening a suitcase on a TV show is objectifying women and demeaning, but giving someone a blowjob on a TV show is perfectly fine according to Meghan 🙄🙄#PrinceHarryisaLiar #MeghanMarkleisToxic #MeghanMarkleIsAGrifter https://t.co/GI6S9A1nqd

— Kaytee 🏴󠁧󠁢󠁥󠁮󠁧󠁿🇬🇧 (@KayteeT1) October 20, 2022
https://twitter.com/JosephMorrisYT/status/1582796297920479232
Also Read: "When you're a performer, you take the dig": Whoopi Goldberg Seems Unfazed With Meghan Markle Criticizing 'Deal Or No Deal' For Objectifying Her, Claims Royal Princess Is Not Exclusive
Some fans took Markle's side in the narrative claiming that everyone has done jobs they did not like to pay the bills at some point in their lives.
…Does the Daily Mail not understand that as an actress you have to take jobs you don't particularly like or empathise with to pay the bills? I can't say I was thrilled to play 'Peasant 4' or 'Cheating Wife' either https://t.co/3wMMDhaBMU

— Madelaine Hanson (@MadelaineLucyH) October 20, 2022
However, another fan had quite a logical retort to this question.
Meghan Markle's 90210 oral sex scene resurfaces after podcast 'bimbo' comment

Hey if she didn't like the roles she was being given, why didn't she use her international studies major from NWU and get a real job ? https://t.co/lThl9J4Q7B

— Roccosmum 🗣 (@RoccoHowat1) October 21, 2022
Sorry, #MeghanMarkle, you chose that gig plus – hot girl, FedEx girl, 90210, other assorted roles, the burger ad, etc. No one forced you. No one reduced you. You willingly took those jobs. https://t.co/emVZyW6dBv

— Bluesey (@oc_bluesey) October 18, 2022
Fans are clearly done with Markle trying to make an inspiring narrative out of everything she has done in her life.
Also Read: 'Wait she was an actor??': Internet Mega Trolls Meghan Markle After Duchess of Sussex Revealed Hollywood Was Abusive To Her
Source: Marca