Millie Bobby Brown was spotted wearing her new engagement ring and flaunting it on social media. The Stranger Things actress got engaged to Jake Bongiovi, and the news caused quite a stir on the internet. In her new social media post, the actress found a way to give her fans a close look at her engagement ring.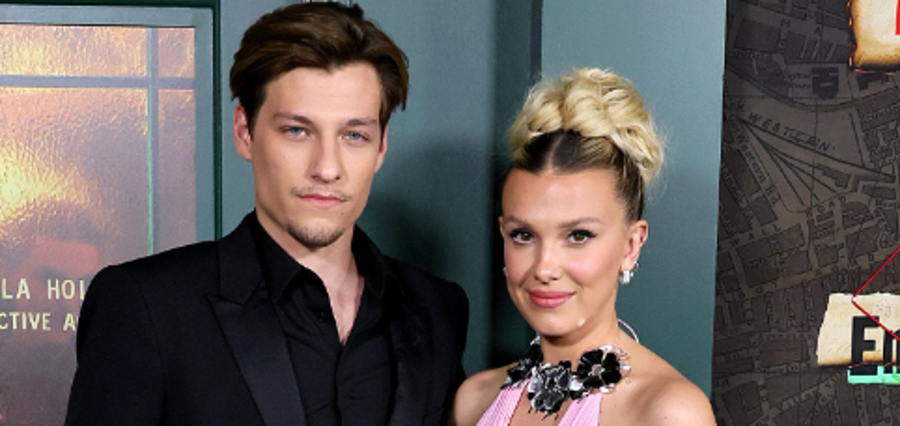 Brown and Bongiovi's engagement announcement has been a trending topic on the internet since they disclosed that they are officially engaged.
Read More: Millie Bobby Brown Gets Taylor Swift's Approval After Using Singer's Lyrics To Announce Her Engagement With Jake Bongiovi
Millie Bobby Brown spotted flaunting her engagement ring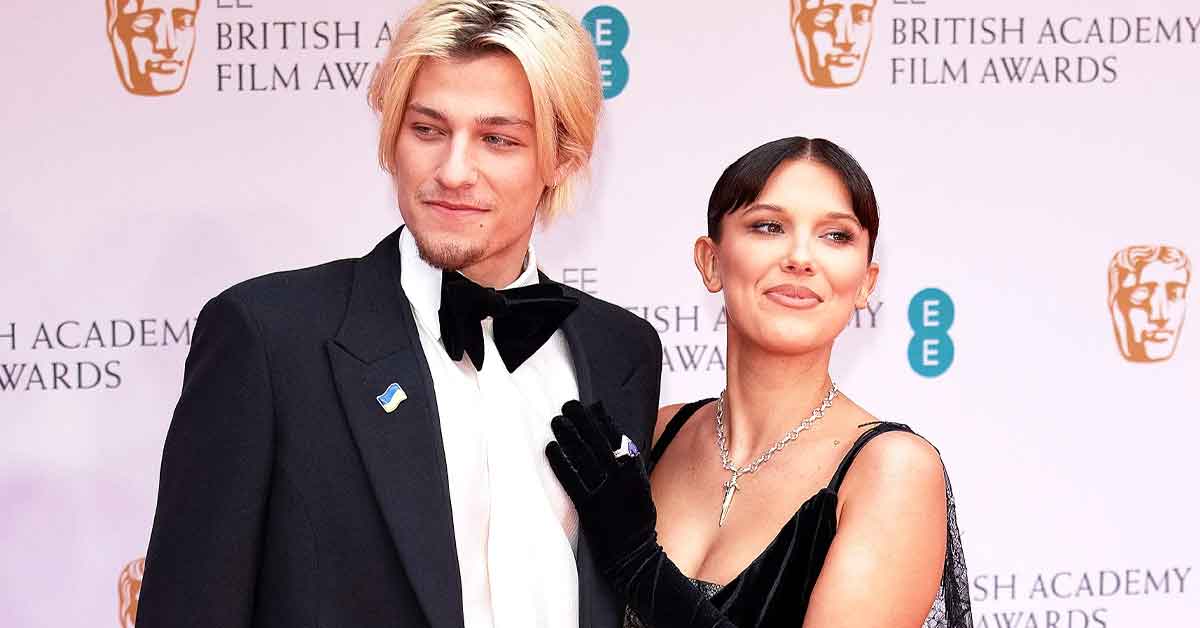 On April 11, 2023, Millie Bobby Brown and Jake Bongiovi, friends turned lovers, shocked the world with their engagement announcement. In the caption of their engagement announcement picture, Brown wrote, "I've loved you three summers now, honey, I want 'em all." One of the most popular Gen Z stars, the actress was spotted flaunting her engagement ring in a recent Instagram post. Brown was spotted wearing a large and beautiful diamond ring as she gave a flying kiss to all of her fans.
As fans got a better look at Brown's ring, they flooded the comments section. Many saw the ring display as an effort to garner attention, as the 19-year-old has been making headlines since her engagement. Her fans were, understandably, unable to remain calm.
Read More: "Isn't She Only 19 Years Old?": Fans Predict Millie Bobby Brown To Break Up With Jake Bongiovi After Her Engagement With Jake Bongiovi
Millie Bobbie Brown and Jake Bongiovi started dating in 2021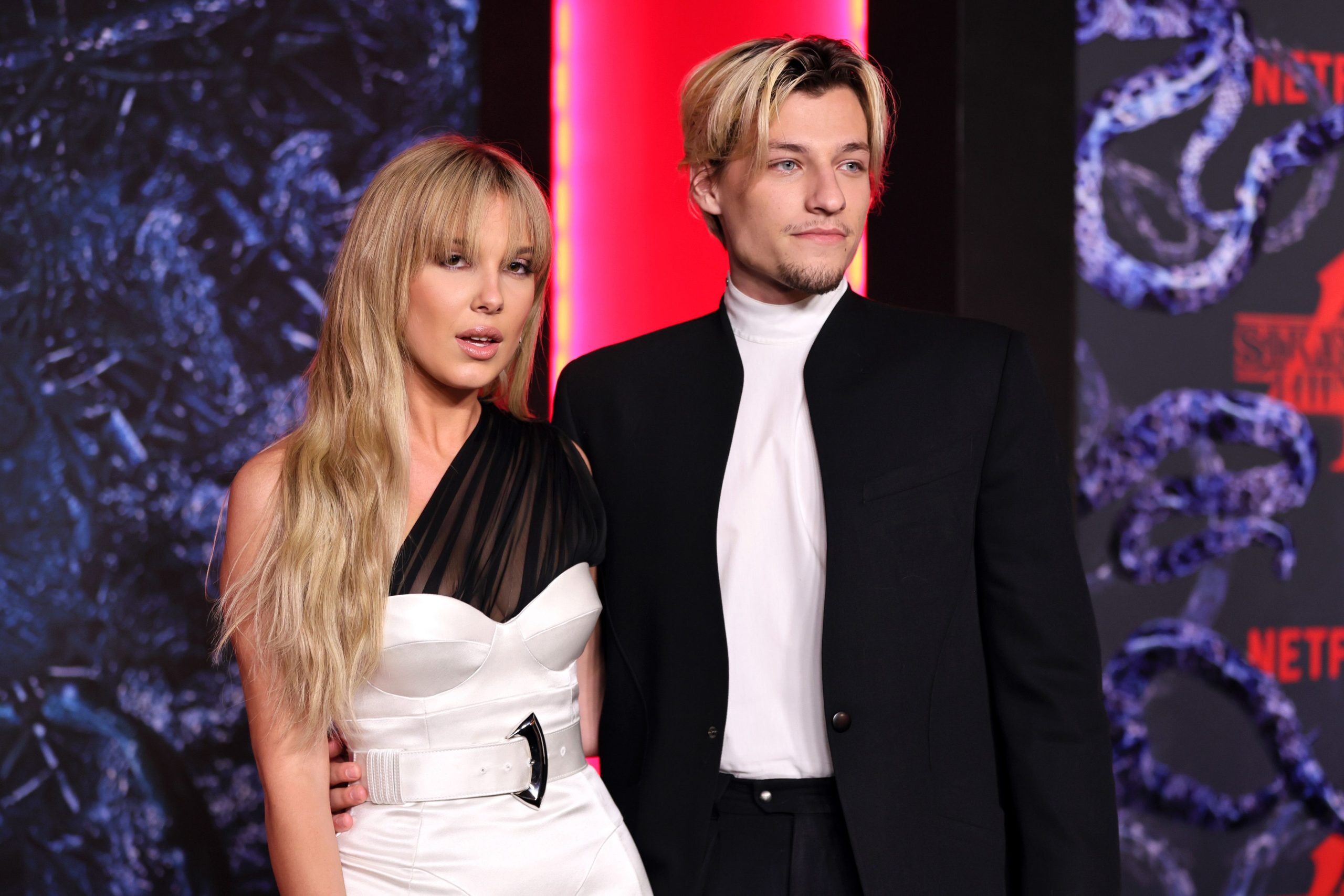 On 1 November 2021, the Damsel actress made her relationship with Bongiovi official. She shared a cute Instagram photo of herself and her best friend and lover on the London Eye Ferris wheel in England. In the picture, the couple can be seen cuddling and Bongiovi kissing Brown. The couple made their red carpet debut in March 2022, when they attended her first-ever British Academy Film Awards together. Since then, the Enola Holmes actress has been constantly uploading pictures of her fiance. When the actress was asked how she met Jon Bon Jovi's son, she said,
"We met on Instagram. And we were friends for a bit, and then, what can I say?"
After they made an appearance together, the couple was seen posting birthday wishes for each other on Instagram. On 7 May 2022, the Godzilla actress posted a picture with Bongiovi, and in the caption she wrote, "Happy birthday baby, can't wait to fly to the moon and back with you! (Schroobie noobie)."
Read More: Millie Bobby Brown And Her Fiancé Jake Bongiovi's Age Difference: Why Did The Stranger Things Star Get Engaged So Young?
The couple was spotted together at the premiere of Stranger Things shortly after Bongiovi's birthday. Brown was asked about how Bongiovi reacts to her love for Olivia Rodrigo in an interview with her bestie Noah Schnapp. The actress said,
"Don't you appreciate my love for Olivia Rodrigo? I feel like the whole world loves Olivia Rodrigo and her art. Yeah, no one's stopping me from listening to my Olivia Rodrigo."
Her co-star/bestie Schnapp then asked her if Bongiovi supported her love for Rodrigo and she said,
"Of course, and if he didn't — he'd be getting a knuckle sandwich."
Brown fans were convinced after this interview that the Damsel actress and Bongiovi are still going strong in their relationship, but no one predicted that they would end up getting engaged so soon.
Source: PEOPLE