Moon Knight is almost here and the MCU fans can't keep calm about it. Phase 4 has been all about introducing new characters and Oscar Isaac's Marc Spector is one of them. After diving into Norse and Chinese mythology, it's time for Marvel to bring in some Egyptian mythology.
By now, everyone knows that Moon Knight got his powers from the Egyptian God, Khonshu. That's as basic as it gets. But there is a bunch of information you need to know before the series hits Disney+ on March 30. This is the fifth Marvel/Disney+ series after – WandaVision, The Falcon and The Winter Soldier, Loki, and Hawkeye. So without any further delay, let's look at some of Moon Knight facts that we can stop mooning about!
1. Romantic Relationships With Fellow Teammates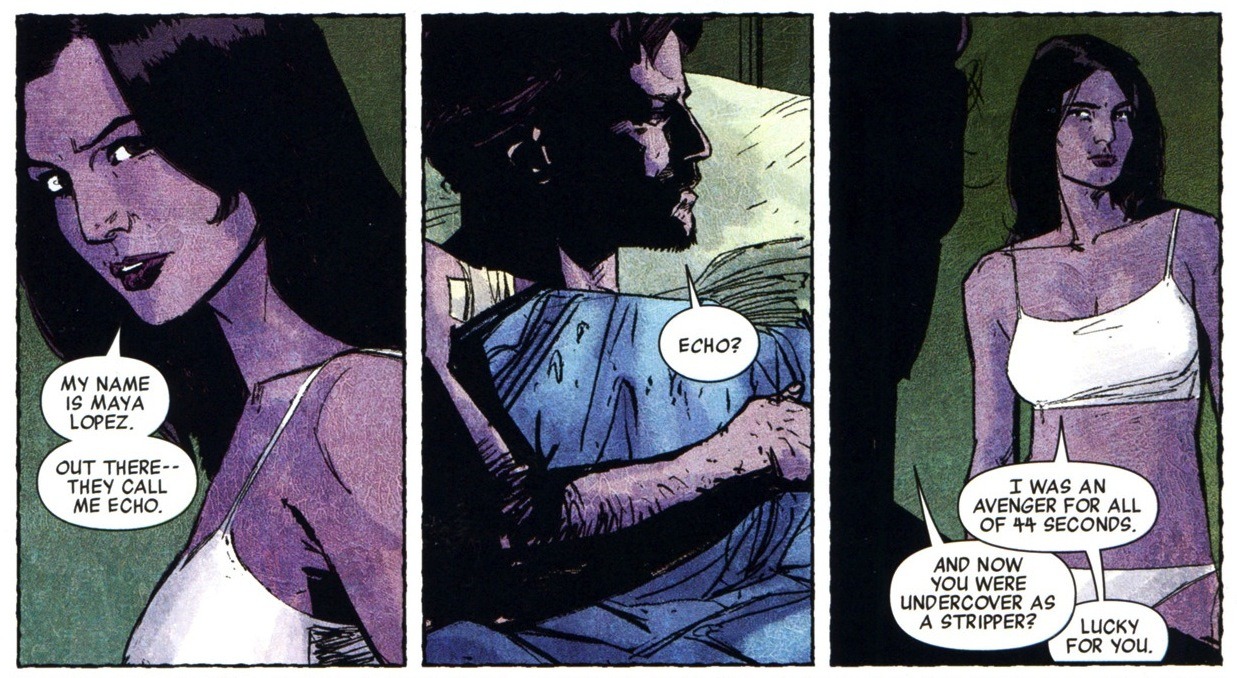 If you didn't know, Marc Spector has a long future in the MCU simply because he has teamed up with a lot of Marvel characters. Moreover, if we keep the work aspect aside, he has indulged in some questionable relationships also. One such instance was when Maya Lopez, aka Echo saved his life and started joining him in his adventures. However, it was not long ago that they developed feelings for each other. Sadly, Echo was soon killed by Count Nefaria, that too in front of Moon Knight.
2. Holds Some Cool Gear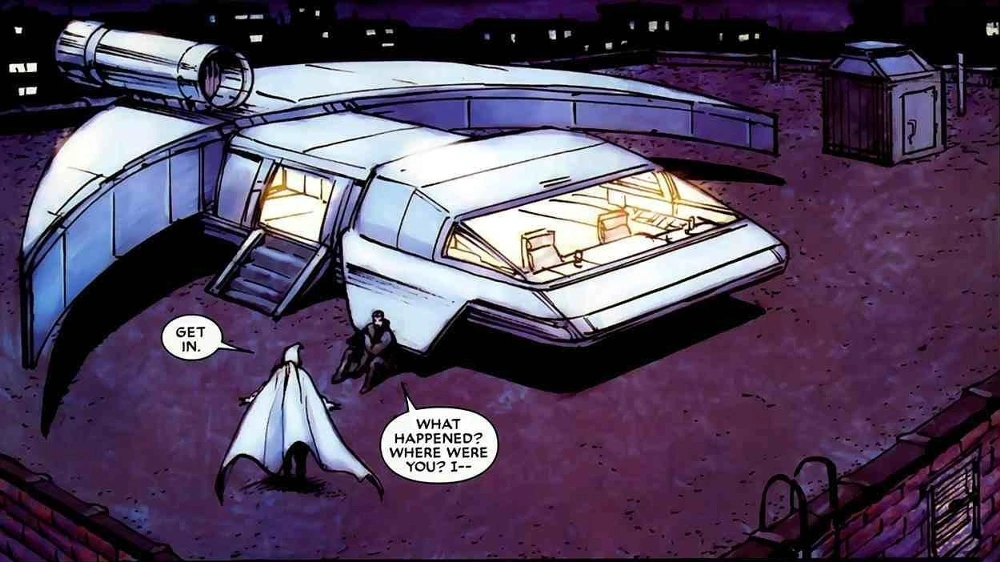 In the MCU, Iron Man is the poster guy for some cool gear. This was soon followed by Peter Parker as he made a badass suit, though with the help of Stark tech. Well, until Phastos came along and showed off his tool-making abilities. But what fans do not know is that Moon Knight holds some of the coolest gear in the MCU. Fans compare him to the Caped Crusader, aka Batman because he is insanely rich as well. He uses this money to make some hellishly cool gadgets for himself. His most famous gadget is a truncheon. It can split into two for each hand, or stick together like a nunchuck.
3. Complicated Father-Son Relation Relationship, Like Iron Man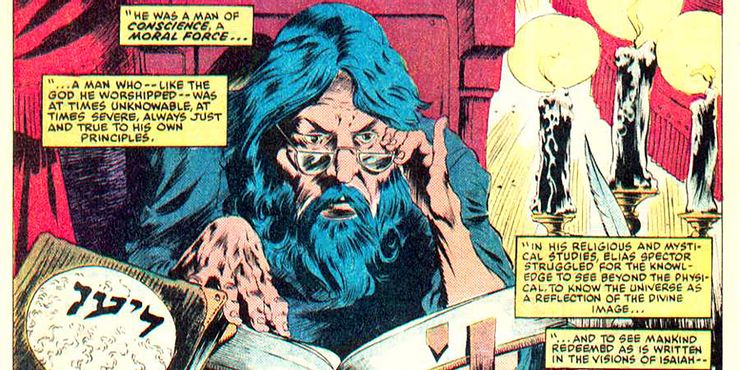 Who is going to be our next Iron Man? Well, no one. Speaking of which, no one can be another Moon Knight as well. But they do have some similarities, one of them being a disturbed father-son relationship. Marc's father, Elias Spector, became a Rabbi at a young age. After Hitler invaded Europe, he quickly escaped and made Chicago his new home. There, when attacked by some neighbourhood thugs, he didn't retaliate and they craved a swastika into his forehead. A young Marc was so disturbed that he resorted to self-defence and sucker-punched his dad in the boxing ring. His father disowned him after that.
4. Skilled More Than Other Superheroes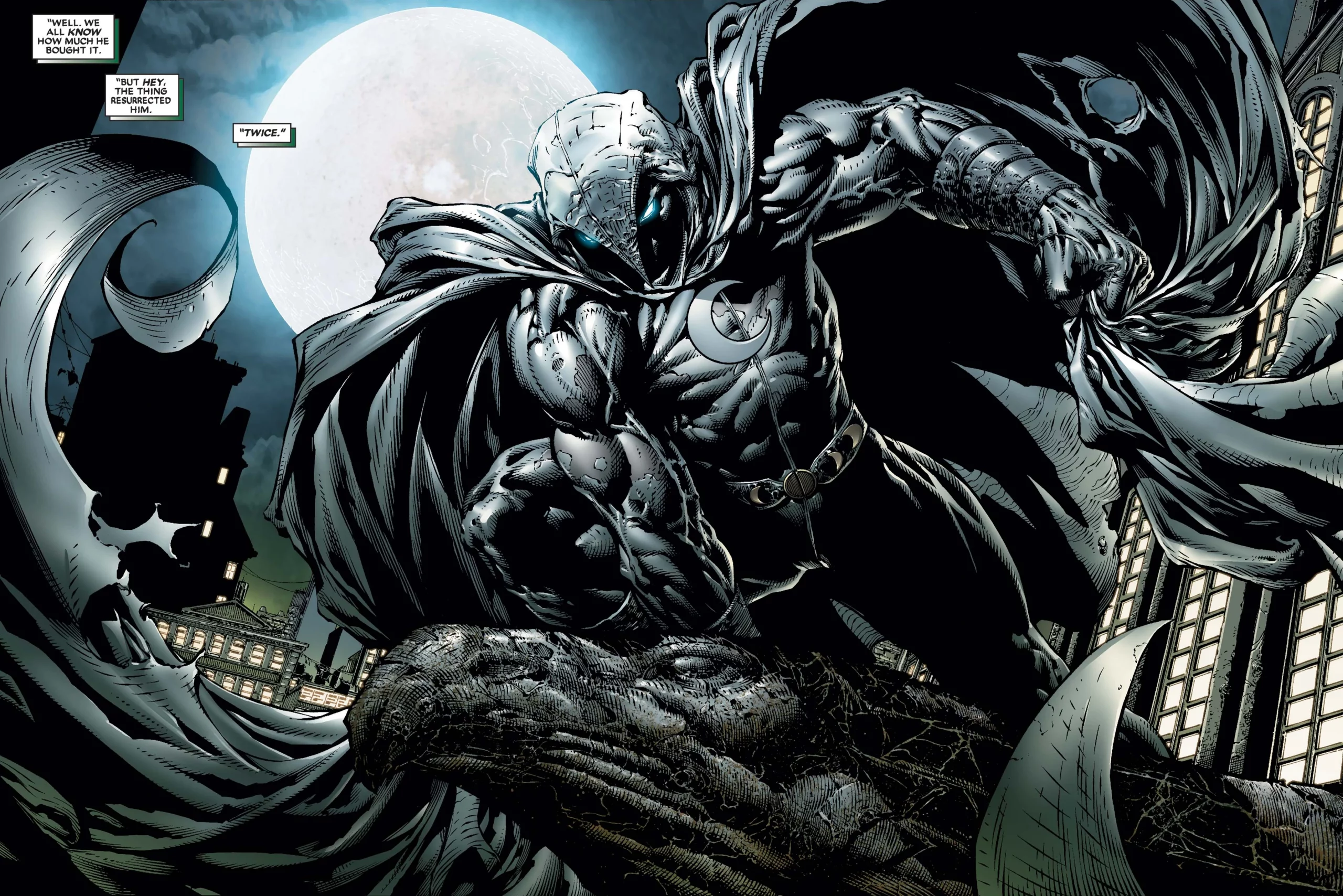 It's simple, his mercenary background comes in handy. He has more skills than most of the superheroes can lay claim to. He is extremely skilled in Judo, Kung Fu, Savate, and has special expertise in the human body. Moreover, there's almost no weapon that he can't handle. Despite having superhuman strength, the guy can seriously become a problem.
5. Manifested More Than 5 Personalities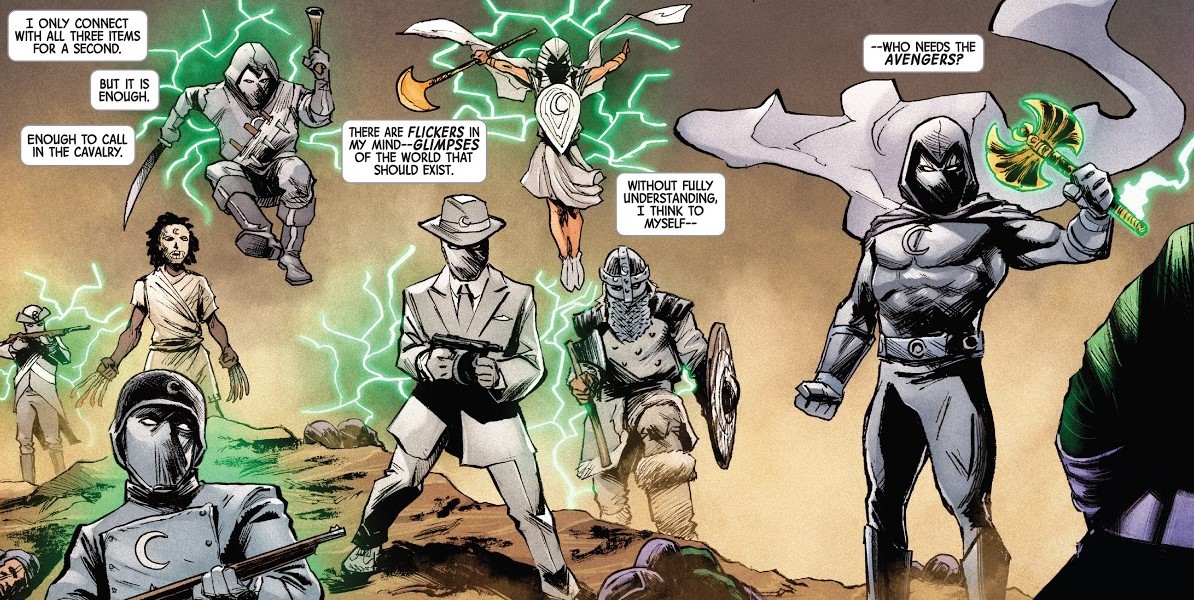 Marc Spector has Dissociative Identity Disorder. The trailer has already hinted that he is suffering from two personalities. But did you know that he has manifested at least 10 different personalities? Let's count them: Marc Spector (original), Moon Knight, Steven Grant, and Jake Lockley. Later in 2011, he manifested personalities for five different avengers – Iron Man, Wolverine, Captain America, Echo, and Spider-Man. His recent identity is the red-headed little girl.