So far, we have seen four Avengers movies and they live up to the expectation of being the biggest crossover event. Marvel Studios somehow know what their fans want and they deliver just that. By now, we have got The Avengers, Avengers: Age of Ultron, Avengers: Infinity War, and Avengers: Endgame. From compelling storylines to amazing cinematography, we have it all. However, there are some scenes in the Avengers film that have not aged well over time. Well, let's take a look at those 'bizarre' scenes. Check it out!
Inappropriate Hulk/Black Widow Scene
Hulk and Black Widow romance has always got mixed reviews in the MCU. However, Age of Ultron somehow managed to make this romance even weirder. Everybody loved the after-party scene in the movie as it provided the much needed comic relief for an intense movie. However, one scene that fans just don't like is when Bruce fell face-first into Nat's breasts. This was an inappropriate scene and somewhat lived up to Joss Whedon's reputation. Even in Justice League, Flash fell face-first into Wonder Woman's breasts which were straight-up inappropriate.
The Girl Power Scene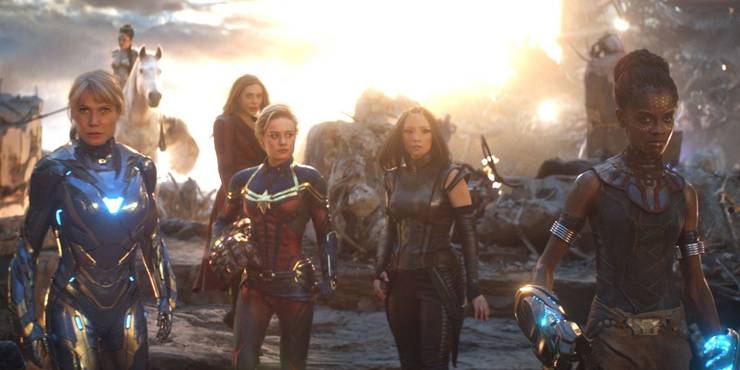 Marvel is known to tackle societal issues and has done it from the beginning. However, the girl power scene in Avengers: Endgame was not well received by some people. Some fans believed that the scene was too on-the-nose and not subtle at all. During the final battle when Captain Marvel takes the Gauntlet from Spider-Man, Peter asks how will she do it alone. All of a sudden literally every female superhero comes to her rescue as if she needs any help. It was at this moment that the fans felt the scene was not subtle and inappropriate.
Thor in Endgame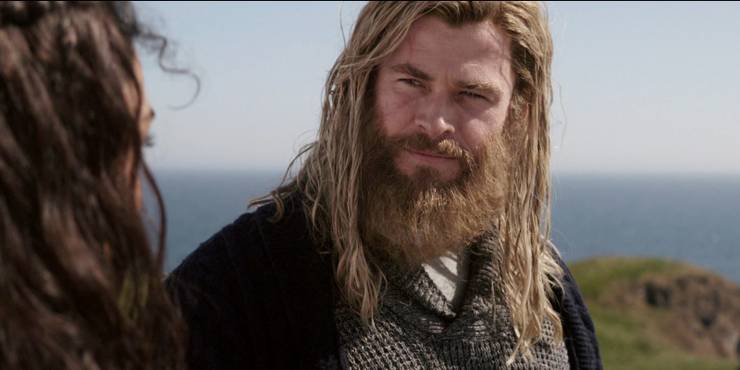 Okay, even though the fat Thor storyline was enjoyable, it was stupid as well. Some fans think that the joke went on for too long and having the God of Thunder at his lowest for an entire half of the movie was unnecessary. Moreover, the Fortnite scenes were stretched out and only added to his misery. Yes, it's important to explore his grief but there's a saturation point. Regardless, the situation could have been handled better.
Star-Lord vs. Thor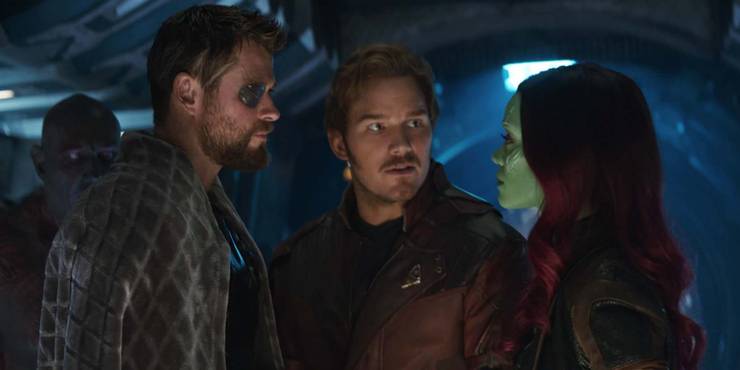 Thor and Peter Quill are easily the two most entertaining superheroes of the MCU. Yes, their encounter was a very much needed comic relief in Avengers: Infinity War but it downgraded Peter Quill's standing as an individual superhero. His need for validation was somewhat cringed and the fans felt like it went on for too long. Also, there was no reconciliation point for the two. But it is confirmed that their relationship will be explored further in the MCU.
Bruce's Incompetence in Infinity War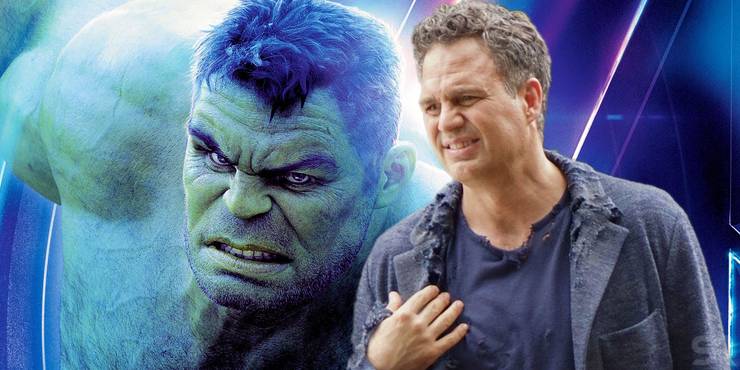 Marvel literally ran one of their strongest superheroes into the ground, as if doing that to Thor wasn't enough. People understand his disagreement with Hulk after the embarrassing defeat at the hands of Thanos and it was an interesting angle to discover. But the scene where he rolls on the ground slapping himself to get the Hulk out seemed out of place and unnecessary compared to the tone of the movie. Well, that is what at least some of the fans think. First, he didn't get enough screentime and then he was playing like that. Yes, they could have handed the Hulk better. Moreover, a deleted scene showed Bruce talking to Hulk which was more appropriate. Which of the scenes is the most bizarre in your opinion?