Drive-in theatres have become a thing now. The comfort it gives along with the chilling vibes we need is perfect. Watching our favorite movies in the comfort of our vehicle is just what we need when we want to relax. This was a trend that had vanished but looks like it's slowly getting back. So why not make the most of it? Moreover, every year new movies are released for us to enjoy. So, here's a list of modern movies you can watch in a drive-in theatre near you and enjoy! Check it out. If you have any movie names in your head that we missed on the list, please comment below!
1. Guardians Of The Galaxy (2014)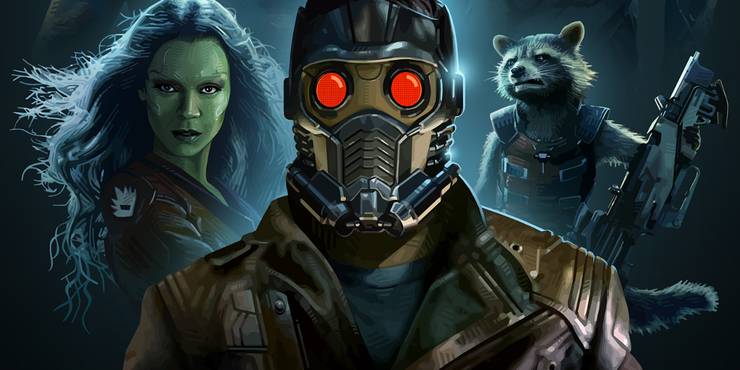 Drive-in theatres are known for showing sci-fi movies. Guardians of the Galaxy can be one movie you can watch in a drive-in theatre. The movie has a funny tone and a relaxed vibe as compared to other MCU movies. Watching this in the comfort of your car with your loved ones having your favorite snack would be a perfect idea!
2. Halloween Kills (2021)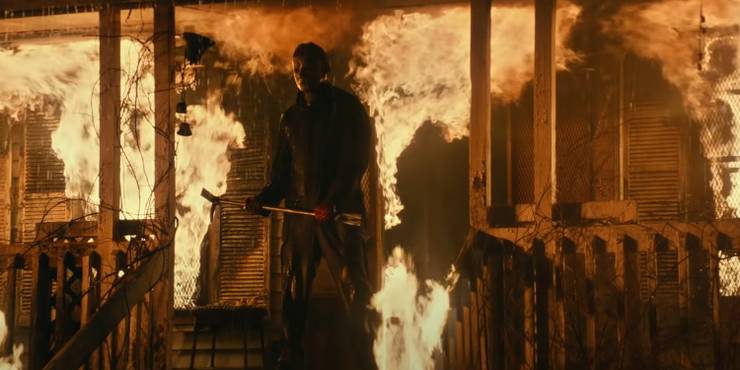 Another genre that can be seen in drive-ins is horror. Well, imagine, you're in the dark vicinity of your car, all cozied up and watching a horror movie like Halloween Kills. Not to forget, the Halloween franchise's original movie was a big drive-in attraction. So watching this movie there will pay homage to the original one.
3. In The Heights (2021)
This movie is a successful adaptation of the stage musical of the same name. Watching this masterpiece in a drive-in theatre would be super fun and soothing. The movie has perfectly done musical items and dance numbers. So, all in all, it'll be a perfect movie to watch!
4. Birds Of Prey (2020)
DC Extended Universe lacks continuity as compared to MCU. But it does have a lot of potential in it. This movie, in particular, stands out as compared to other DCEU entries. It has that light tone to it. It's fun and has a relaxed vibe to it! So, watching this movie in a drive-in theatre would be super fun.
5. The Suicide Squad (2021)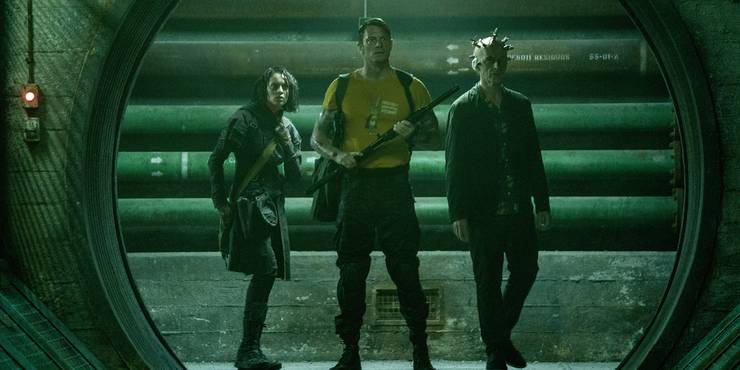 Fans debate which version of the movie is better, part 1 or 2. But keeping that aside, both of them were great. But The Suicide Squad by James Gunn makes a better fit for watching in the drive-in theatre as it has a lighter tone to it. It does have action sequels, but they're mixed with humor. Something that MCU is known for.
6. Mortal Kombat (2021)
If you're a video game lover, then this movie is for you. This is one of the best video games adaptation so far. The movie has stayed true to its adaptation. The movie involves sorted action sequels and fighting in style. Therefore, it makes a perfect fit to watch in drive-in theatres.
7. Spencer (2021)
Princess Diana's life has been such that people have always talked about it. Watching a biopic on her life is something that will be great to watch in the comfort of your vehicle. This movie portrays how the Princess gradually descended into a form of madness.
Thanks for your feedback!