Ms. Marvel episode 2 has arrived on Disney+ and it is just getting better. Before we begin, just wanted to give you all a spoiler warning. If you have not watched the episode yet, go watch and then read the article. Filled with captain marvel references in the entire series, the episode starts off with Kamala trying to cope with the new powers that she got from the bangles. 
Checkout, Ms. Marvel Memes to Prepare You For Episode 2
Paul Rudd's Antman reference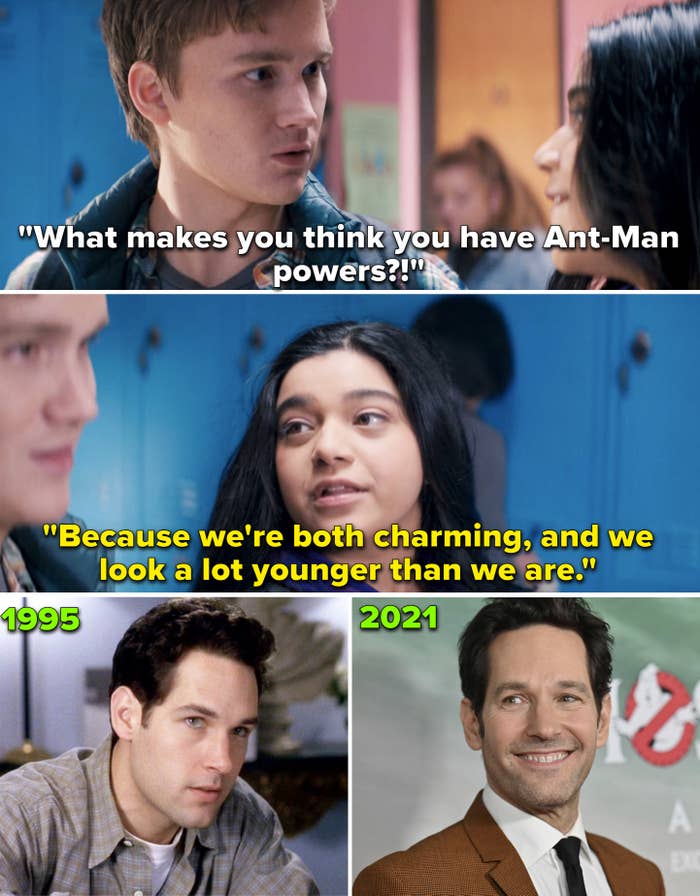 Kamala explains to Bruno that she initially thought she might have the powers of  Ant-Man played by Paul Rudd. She explains that she and Ant-Man both "look younger than they are," which is a reference to Paul Rudd still looking young. Seems like Ant-Man is the second favorite for Kamala after Captain Marvel. Interestingly, Ms. Marvel Writer Desperately Wanted Paul Rudd For The Scott Lang Podcast in the Series. 
Checkout, Every Celebrity Who Has Fallen in Love with Iman Vellani in MS. Marvel
QR Code just like Moon Knight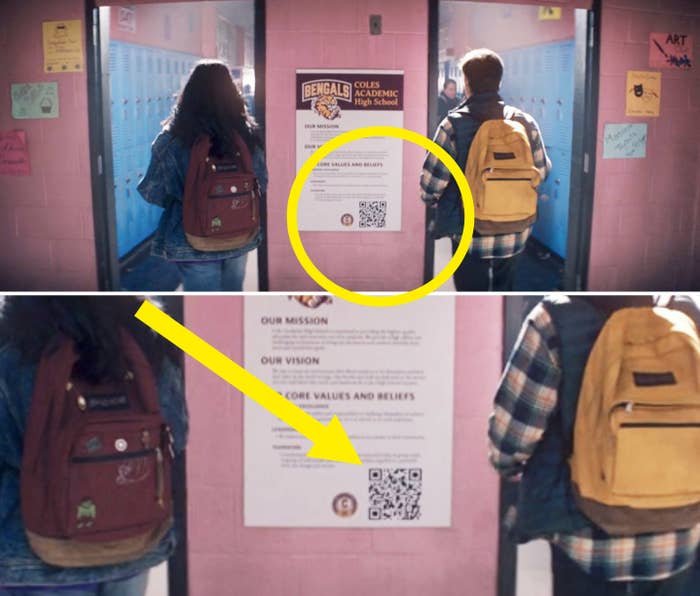 Ms. Marvel episode 2 had a scene where QR Codes were hidden which would take you to a free Ms. Marvel comics. The same trick was done in the Moon Knight series as well. In Ms. Marvel, the QR code was seen on the poster when Bruno and Kamala are walking through the hallway of the school.
Checkout, How This Ms. Marvel Theory Perfectly Sets Up Young Avengers
Avengers End Game tribute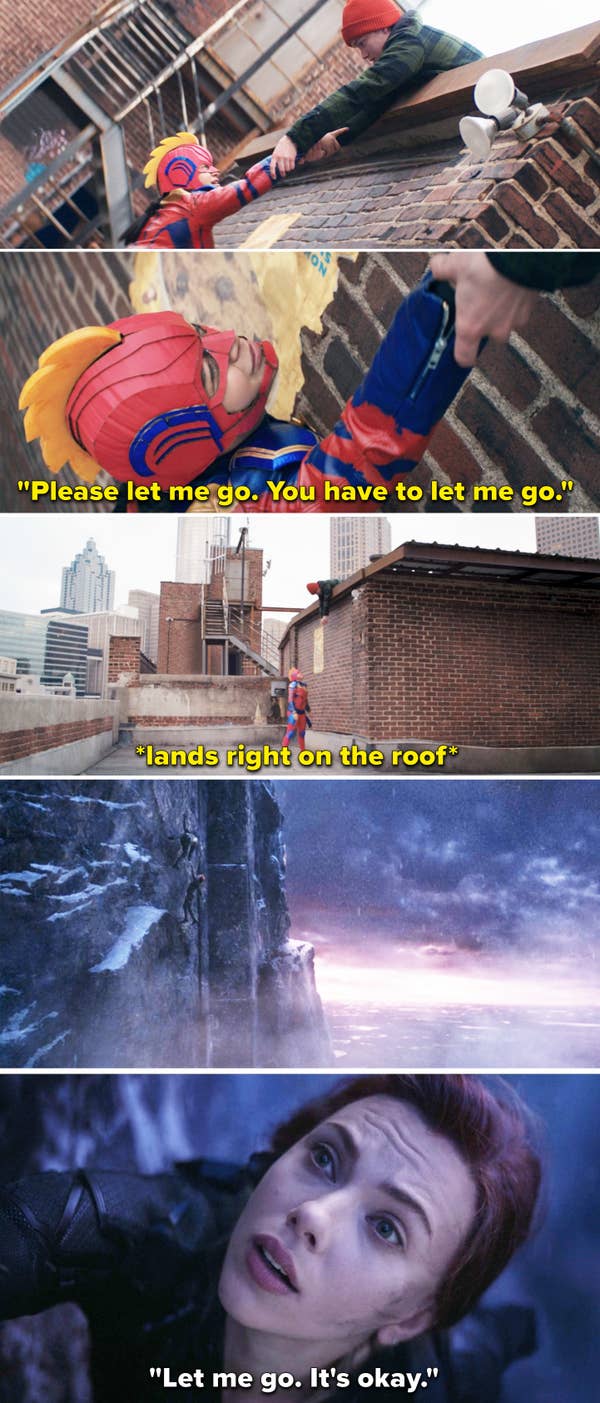 Kamala was practicing channeling her new powers and she falls off a ledge. Bruno catches her hand just like Hawk-Eye did when Natasha was falling in Vormir in Avengers: Endgame. Kamala asked Bruno to 'Let Her Go' making it a funny yet emotional moment for the MCU fans. 
Star Wars Reference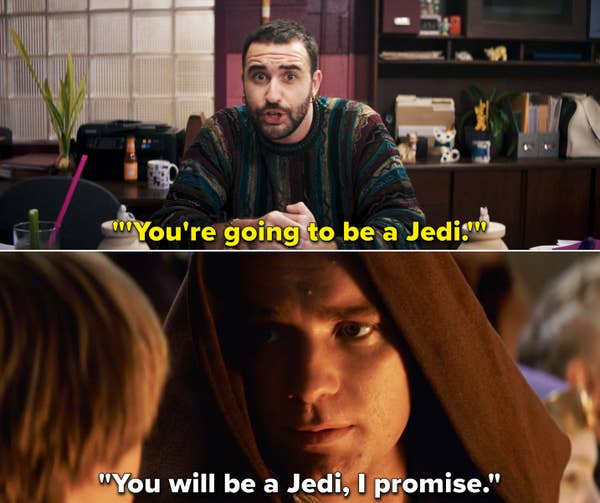 Bruno meets Mr. Wilson when he got to know about the CalTech program. Mr. Wilson tried to persuade Bruno to accept the offer and said, "you are going to be a Jedi" which is a reference to Star Wars: Episode I — The Phantom Menace when Obi-Wan tells Anakin a similar thing.
Is Kamala a Black Widow fan too?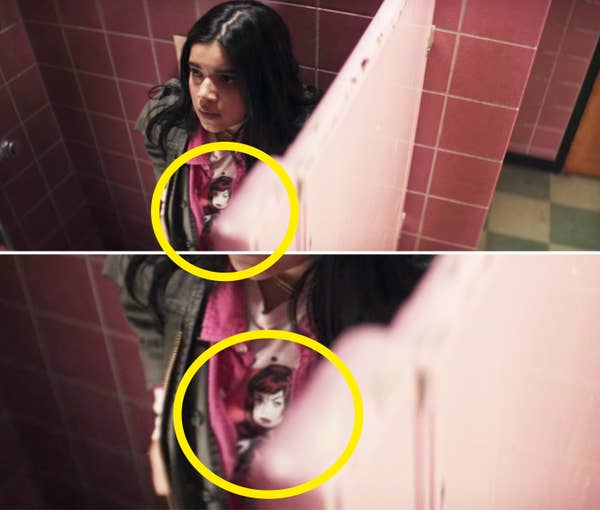 When Kamala was seen hiding in the hiding when her powers triggered, she was seen wearing a shirt with Black Widow on it. Interestingly, it matched the Black Widow's design from the comics.
Ms Marvel Episode 2 is streaming on Disney+
Thanks for your feedback!