Naruto spinoff manga will include Sasuke and Sakura. Shueisha has just released the summary for Sasuke Retsuden, implying that the wedded pair will have a memorable honeymoon in true Naruto fashion.
Naruto is still delighting fans eight years after its finale, mostly through its sequel Boruto: Naruto Next Generations. However, there are other more projects in the works, including a series of light novels, one of which will eventually be converted into manga. Sasuke Retsuden – The Uchiha Descendants and the Heavenly Stardust is set after the conclusion of Naruto Shippuden and follows Naruto's most polarising duo on a covert mission away from Konoha village and the Land of Fire.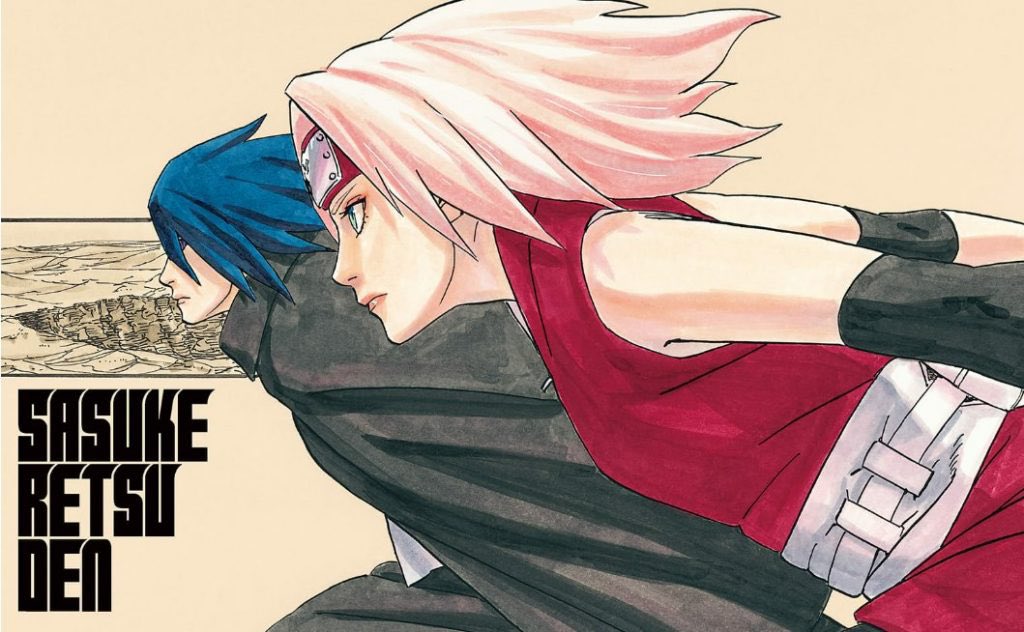 The Part of Rikudo Sennin
The comic, according to reports, will provide new light on the enigmatic Rikudo Sennin, the Sage of the Sixth Path, whose real name is Hagoromo Otsutsuki. In Naruto, he initially appears during the final fight to assist Naruto and Sasuke in defeating his mother, the wicked alien goddess Otsutsuki Kaguya. Rikudo Sennin is credited with inventing the ninja arts, making him a pivotal person in the Naruto universe. Sasuke is a direct descendant of Indra, Hagoromo's eldest son, as a member of the Uchiha clan. Given the title, the manga will most likely focus on this facet of the Naruto mythos. The official summary is as follows:
Sasuke goes to the Astronomy Institute of Research, far away from the Land of Fire. In order to find traces of the Rikudo Sennin, he joins Sakura on this journey and begins a secret investigation. However, a life-or-death plan is already in place! The married couple must take on the challenges that come with this surprising research.

However, Sasuke Retsuden – The Uchiha Descendants and the Heavenly Stardust will not be about simply the eponymous character, since the Uchiha heir will be accompanied by his newlywed bride Sakura. Sakura's love for Sasuke is one of Naruto's oldest and most consistent motifs, and viewers will undoubtedly be interested to see how the two interact after they marry. Sasuke is normally distant and reserved, so this expedition overseas might be an opportunity for him to express his feelings for Sakura.
The Way Forward For Sasuke Retsuden
The most current Naruto light book trilogy, written by Jun Esaka and illustrated by series creator Masashi Kishimoto, was released in 2019. They will all be officially translated into English in the summer of 2022. Sasuke Retsuden is the first one to be adapted into a manga, which will bring the story of Sasuke and Sakura to a wider audience of Naruto fans old and new.