New Spider-Man: No Way Home images show Peter Parker run from Doc Ock! Spider-Man: No Way Home is coming really soon and the MCU is about to shift into the fifth gear. So far, 2021 has blessed us with movies like Black Widow, Shang-Chi and the Legend of the Ten Rings, Eternals, and now, the upcoming Spider-Man: No Way Home. The movie is bringing back two fan-favorite villains. yes, you guessed it right – Green Goblin and Doc Ock. Alfred Molina legit broke the internet when he appeared in the first trailer and said, "Hello, Peter." Now, new images show that Peter is literally running away from Doc Ock. Check it out!
Spider-Man Runs From Doc Ock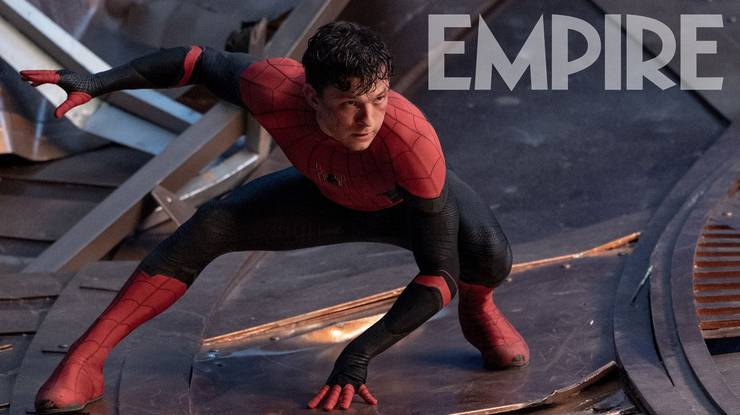 Recently,  No Way Home was featured on the cover of Empire Magazine. With this, we got to see some new images as well. On a lighter note, we got to Tom Holland's Peter Parker in his element. Now, this aforementioned picture above can hint that Spidey is currently in the middle of a battle with the villain being unknown. But it does tell us that Peter has been having a hard time.
Now, for the main part. A very interesting picture shows Peter running away from Alfred Molina's Doc Ock, and that too is pure fear. This is probably because he doesn't understand a way of fighting Doc but is surely aware of the damage he can do.  But one thing is for sure, the way he's running tells us that it is going to be a hilarious moment and maybe even comic relief in the midst of all the chaos. Check out the image below: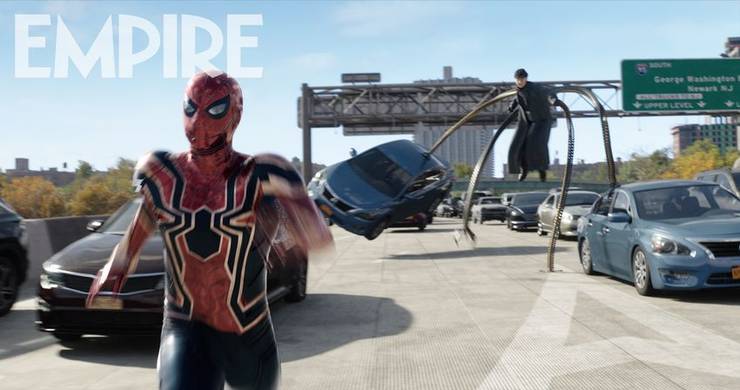 The image shows that Doc Ock is ready to throw whatever he can get his hands on to hurt Peter. In this image, it's a car. But one thing tells us that even in the Iron Spider suit, the man inside is a kid who's definitely not ready for more. With every little update that we get about No Way Home, the excitement shoots up. Are you excited about the movie as well? Let us know!
Source: Empire Magazine