Spider-Man has had a long history as a character, and of course, a long journey. Finally, in 2016, the character paved its way to the MCU in Phase 3. Tom Holland donned the suit of Spider-Man in Captain America: Civil War. He was introduced in a great way and after that, he got his first solo outing in the MCU with Homecoming. Since then, Tom Holland has garnered a lot of love from the audience. Now we await his third outing as the web-slinger in No Way Home. Till now, we've been provided with two trailers. The first one wasn't that informative because obviously, they wanted to maintain the hype and excitement. But the second trailer has got us even more excited with the number of revelations it has provided us with. So, here's a round-up of important details from the second trailer of No Way Home. Check it out!
1. Spider-Man Is Trying To Save The Villains That Leads To Dr. Strange v/s Spider-Man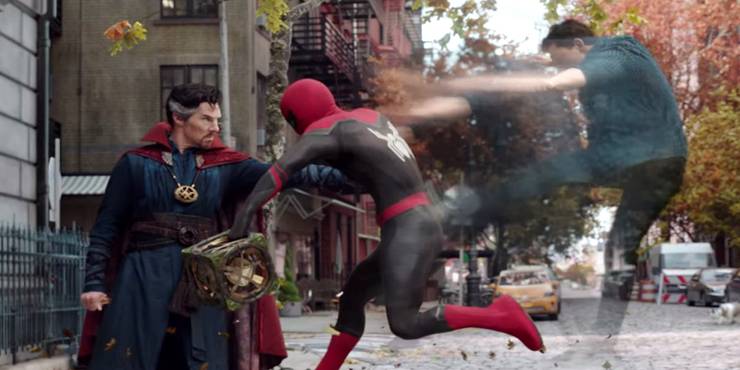 In the second trailer, it was evident that Spider-Man is trying to save the villains. He wants them to go back to their homes in the multiverse. However, Dr. Strange is of a differing view. He believes that the villains must be killed by Spider-Man. This is where they have a conflicting viewpoint and can be seen fighting for a mysterious cube. This cube has got to do something with the villains.
2. Doc Ock Acquires Stark's Nano-Tech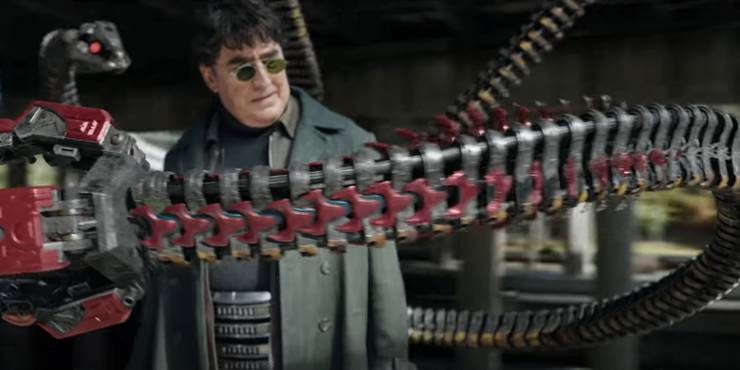 The second trailer gives a better glimpse at Doc Ock's tentacle-like arms that are now red and gold, the color that was associated with Iron Man's suit. Doc Ock has been one of the most dangerous villains in Marvel. Looks like he has acquired the nano-tech of the Iron Spider suit that made him even more powerful! Moreover, looks like this upgrade is permanent as we can see him like this in later scenes as well.
3. The Statue Of Liberty Honors Captain America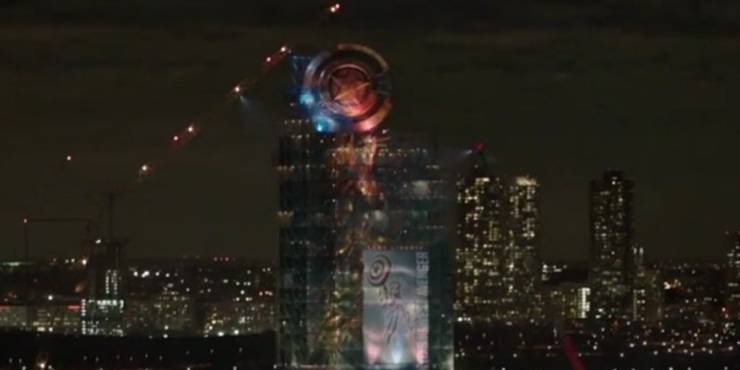 The scene in the trailer where we notice the Statue of Liberty holding Captain America's shield was very fascinating. The Statue of Liberty has gone through remodeling to fit Cap's shield to honor him. Also, most of the final battle takes place at the statue. We can also see that at one point the shield falls taking down most of the scaffolding with it, and even MJ.
4. Green Goblin Returns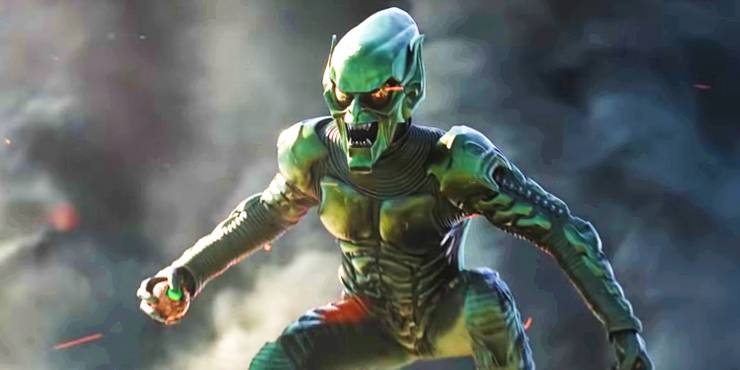 Willem Dafoe's return as the Green Goblin was confirmed properly from his appearance in the second trailer. Willem's voiceover could be heard later in the trailer. However, we still don't know the purpose of the Green Goblin in the movie.
5. Harry Osborn, Son Of Norman Osborn, Might Appear Too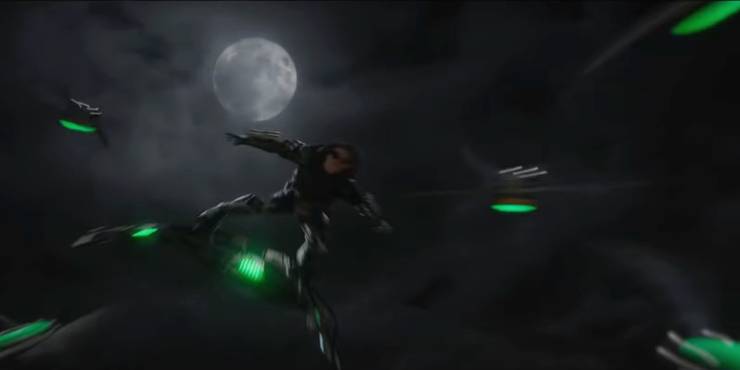 The scene was too fast for sure, but it did give the glimpse of Harry Osborn from The Amazing Spider-Man 2. Well, it won't be shocking since almost all the villains are returning. But we're not sure if Dane DeHaan is playing the role or there's some other actor.
6. Electro Might Be Using An Arc Reactor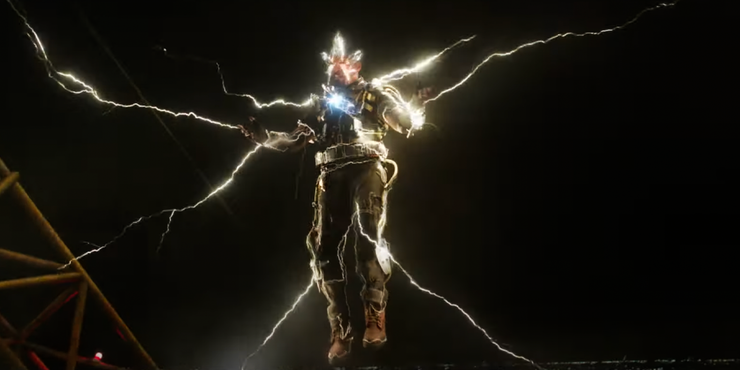 In the second trailer, we got to see that finally Electro looked more like his comic version. It was also revealed that Electro might be harnessing his power from an arc reactor that can be similar to that of Iron Man.
7. A Few Similar Scenes From The Previous Movies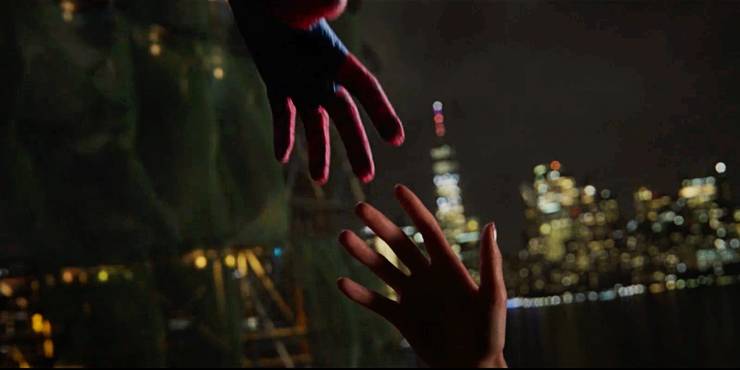 Even in the No Way Home trailer, we get to see a scene similar to Tobey and Andrew's movies. MJ falling and Spider-Man tries to save her, catching hold of her hand. Another scene is the Green Goblin's bombs that is similar to one we saw back in Sam Raimi's film.
8. Who Punches The Lizard?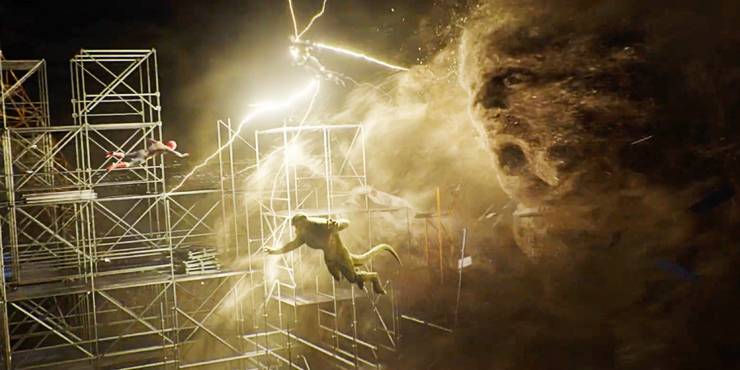 In the trailer we see The Lizard trying to attack Spider-Man, but getting hit with a punch. However, nobody seems to be in sight. So, who was it? Now, this is where we all think it's Andrew Garfield and Tobey Maguire. Yes or no, will be soon clear when we see the movie in theatres!