In a short promo video that saw the light this morning, No Way Home stars Zendaya, Tom Holland, and Jacob Batalon came together and looked at some of the best theories revolving around the internet about the film. Whether it has its ties to Daredevil or Doctor Strange In The Multiverse of Madness, the Spider-Man cast had its own share of fun while responding to those rumors without revealing a lot about them. The trio has been the face of the marketing for the film and like most Marvel films, the trio try their best to hide the spoilers as much as they can. Rather than going ahead to recycle the same spoiler-free clips, again and again, Sony seems very convinced with the idea of banking with the actors' popularity and charm.
The trio came quite close to answering a rumor or two on a couple of occasions – but the closest they came was to tease that Ned could be Hobgoblin, which was also a fan theory. While the actors didn't clarify anything, they laughed it off but also hinted that Ned might have a "dark side" to him in the film. They even answered the most popular theory of Matt Murdock returning in the film as Peter's lawyer. Holland and Batalon just answered with an "I don't know" which might lead to some fans believing that the casting is quite true.
You can check the video below:
.@TomHolland1996, Jacob Batalon, and @Zendaya discuss your fan theories! In ONE WEEK, find out which ones are correct when #SpiderManNoWayHome hits theaters December 17. pic.twitter.com/uvOSsusEJn

— Spider-Man: No Way Home (@SpiderManMovie) December 10, 2021
Spider-Man: No Way Home will see Tom Holland's Spider-Man facing the villains from the old Spider-Man franchise, but these aren't the villains whom he has faced before. Peter Parker will square off against Doc Ock, played by Alfred Molina, Green Goblin, played by Willem Dafoe, Electro played by Jamie Foxx, and more.
Spider-Man: No Way Home Hits The Theaters On 17th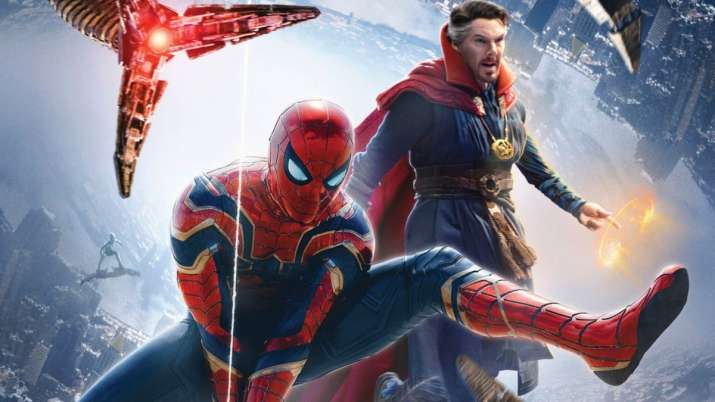 After the events of Endgame and Loki, we know that the multiverse is wide open in the Marvel Cinematic Universe, with many fans expecting to see Tobey Maguire and Andrew Garfield's Spider-Man on the screen with Holland. After the success received by Spider-Man: Into the Spider-Verse, Spidey seems like the best choice for Marvel to explore the multiverse with.
Starring Zendaya, Tom Holland, Marisa Tomei, Jacob Batalon, Alfred Molina, Jon Favreau, Jamie Foxx, and Benedict Cumberbatch, Marvel Studios and Sony's Spider-Man: No Way Home releases on 17th December.