There is no denying that Tom Brady has had a rough year on and off the field and in his personal life. After several years, Tom Brady's ex, Bridget Moynahan, is again in the spotlight. During Tom Brady's divorce rumors from Gisele Bündchen, the actress posted a cryptic message about breakups.
Despite being in a relationship with Gisele Bündchen since 2006, the Tampa Bay Buccaneers quarterback unretired earlier this year, leading to the end of their relationship. However, Bridget Moynahan's posts being undirected, and her previous relationship with him sparked the gossip columns, despite the complicated split between Tom Brady and Gisele Bündchen.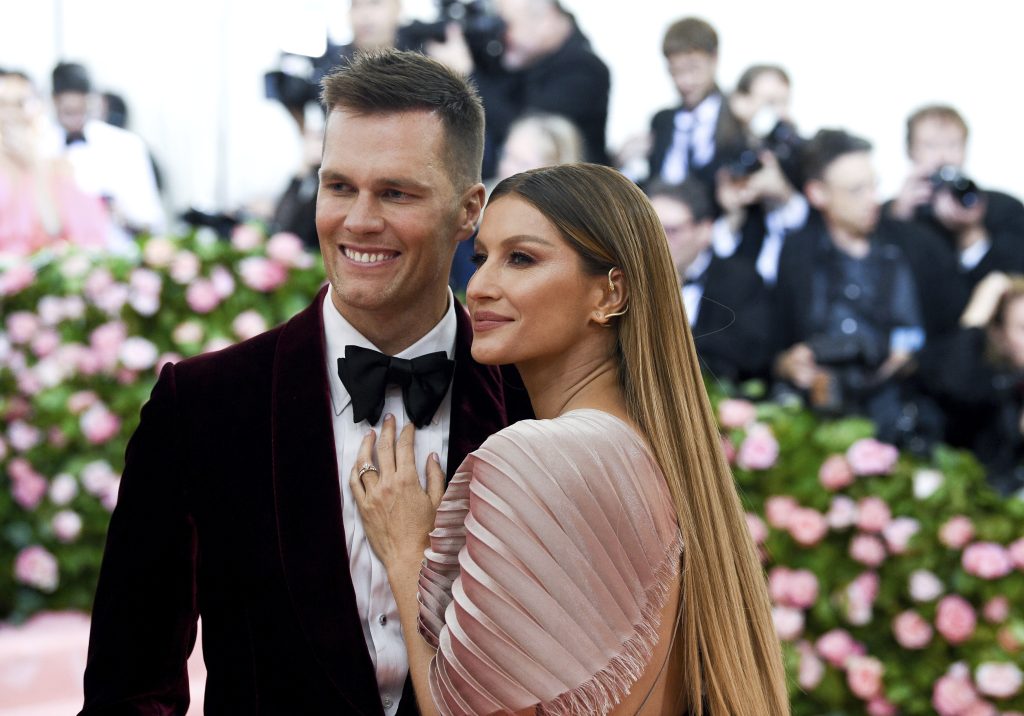 Also Read: "We're almost being covered like Hollywood": Tom Brady High-Profile Divorce With Gisele Bündchen Has Annoyed Former NFL Player As Buccaneer's Legend Overshadows The Sport
Rumors Are Swirling Around Tom Brady's Ex Bridget Moynahan's Post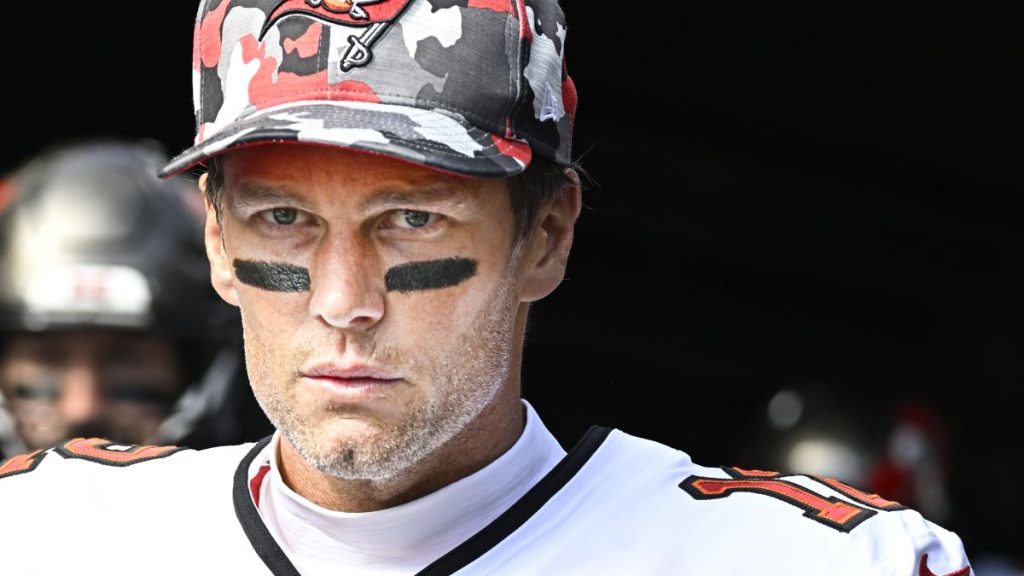 Bridget Moynahan, the 45-year-old quarterback's ex-girlfriend, posted an ominous quote ending from marriage therapist Vienna Pharaon to her Twitter page this weekend. As Tom Brady is on the brink of divorcing Gisele Bündchen, this timing of the post will raise eyebrows.
The quote in the Moynahan post was from Vienna Pharaon, a marriage therapist, about the realities of a breakup, and it reads,
"Not everything is meant to be mended. Not all relationships are meant to last a lifetime. So sometimes we have to learn to get comfortable with the gifts that are offered through the ruptures and the endings instead of the stories of repair and reconciliation."
— Bridget Moynahan (@bridgetmoynahan) October 22, 2022
Despite the absence of an additional caption, many are now wondering what the context or backstory is. Rumors are swirling around that this post may refer back to the divorce speculations between Tom Brady and Gisele Bündchen. However, Sex and the City actress has not publicly addressed Brady's relationship status.
Let's have a look that how fans are reacting to Moynahan's tweet:
Sit down! Your time has been long over with Brady. None of your business. Whatever you have to say is not relevant!

— John Bailey (@JohnBai09471841) October 24, 2022
Took a long time to realize this- longer than I care to admit, but I'm grateful for the co-parenting relationship we have

— Rhonda L Atkinson (@rlc1133) October 25, 2022
Whenever, I come across your insights re parting on higher ground, co-parenting in a + light. Not dragging your Jack in2 24/7media preying frey! Moynahan's wisdom is spot on best for the kid's 1st_ always 1st. No doubt their childhood will be up front on Google. Bad.

— Kathy Callahan MSW (@kathcallahan17) October 22, 2022
👀just at Tom next time🤣

— 🐼 🅷🆄🅼🅿 (@Hump_Bumgardner) October 23, 2022
We can assume that this is Moynahan's first acknowledgment of her ex-boyfriend's troubles with the Victoria's Secret Angel, which began after the Tampa Bay Buccaneers quarterback un-retired from the NFL.
Also Read: "She wanted to help out as an extra hand": Jennifer Garner's Desperate Attempt to Clear Ben Affleck of Cheating With Nanny Failed Hard Because of Close Friend Tom Brady
Bridget Moynahan: Who Is She?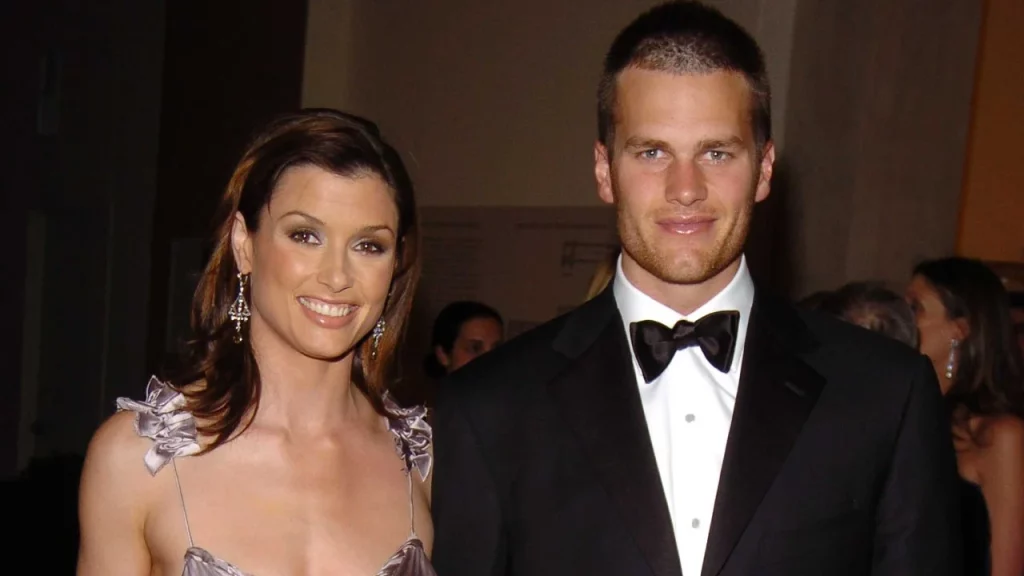 American actress and model, Bridget Moynahan, 51, is best known for her role as Erin Reagan in the police drama Blue Bloods. The actress dated the former New England Patriots player, Brady, from 2004-2006 and discovered that she was pregnant months after their split. By then, Brady had already moved on with Brazilian model Bündchen, whom he wed in 2009.
It was only months or weeks before the pair announced their separation that Brady fathered a child with Moynahan, John Edward Thomas Moynahan, 15, and they are co-parenting him. Since October 2015, the actress has been married to Andrew Frankel.
Gisele Bündchen, 42, penned in her memoir Lessons: My Path to a Meaningful Life, 
"Two months into our relationship, Tom told me that his ex-girlfriend was pregnant. The next day the news was everywhere, and I felt my world had been turned upside down."
However, according to the source, Bündchen has hired the top divorce lawyer, Tom Sasser, in Florida, to take on Brady, as the pair seem headed toward the end zone.
Also Read: 'Things are very nasty': Gisele Bundchen Reportedly Hires Tiger Woods Divorce Lawyer Tom Sasser For Taking Away Half of Husband Tom Brady's $250M Sports Empire
Source: Twitter