Ever heard of Godzilla taking a break and going over to scenic places for chilling out? The atomic beast is not the kind of 'kaiju' you will look forward to having a vacation with. Over the decades, he has either kept himself on Earth to create havoc or has disappeared in the ocean. Whether the monster supports humanity or not, it is not someone you can chill out with. But one fan has done the impossible. These days social media has extended the boundaries of creativity, and one fan has used this to his advantage.
What went down on Reddit?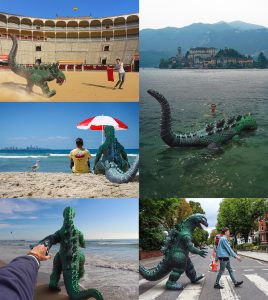 Reddit user chunkymunky420 shot to fame when he posted several photo collages of him hanging around with the fearsome Godzilla. Well, it turns out they have been buddies for years and have been travelling for four years. The photos do not portray a vicious monster but show a friendly animal who is going with his human friend.
Godzilla and chunkymunky420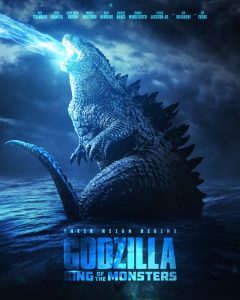 The photos are breaking the internet. One photo shows the user and the monster doing a classic matador act. The images look adorable and somewhat believable too. The internet community has applauded the user for such creativity. The user has been using photoshop to include the beast in his pictures. Whether it is a beach or city, the two of them make a cozy pair.
However, Godzilla may not be as amicable as he is seen in the picture. The monster is known for its sporadic fits of anger which bring in chaos and mass destruction. So, it will be wise to stay away from the beast if it appears all of a sudden from the ocean! But it would be a dream come true for many who want to see the creature in its chill mode.
Thanks for your feedback!