Undoubtedly Shakira's diss track against their former partner (Gerard Pique) has been very popular among listeners. And the footballer has been having a tough time due to all the criticisms against him. Fans have even taken to the streets playing the track (BZRP Music Session #53) in full volume.
And recently the Loca singer performed her latest track along with rapper Bizarrap on The Tonight Show with Jimmy Fallon. During the guest appearance, she also shared her love for music. Following that, Adele reacted with a slight dig at pique.
Adele Sides with Shakira by Making a Harmless Joke About Gerard Pique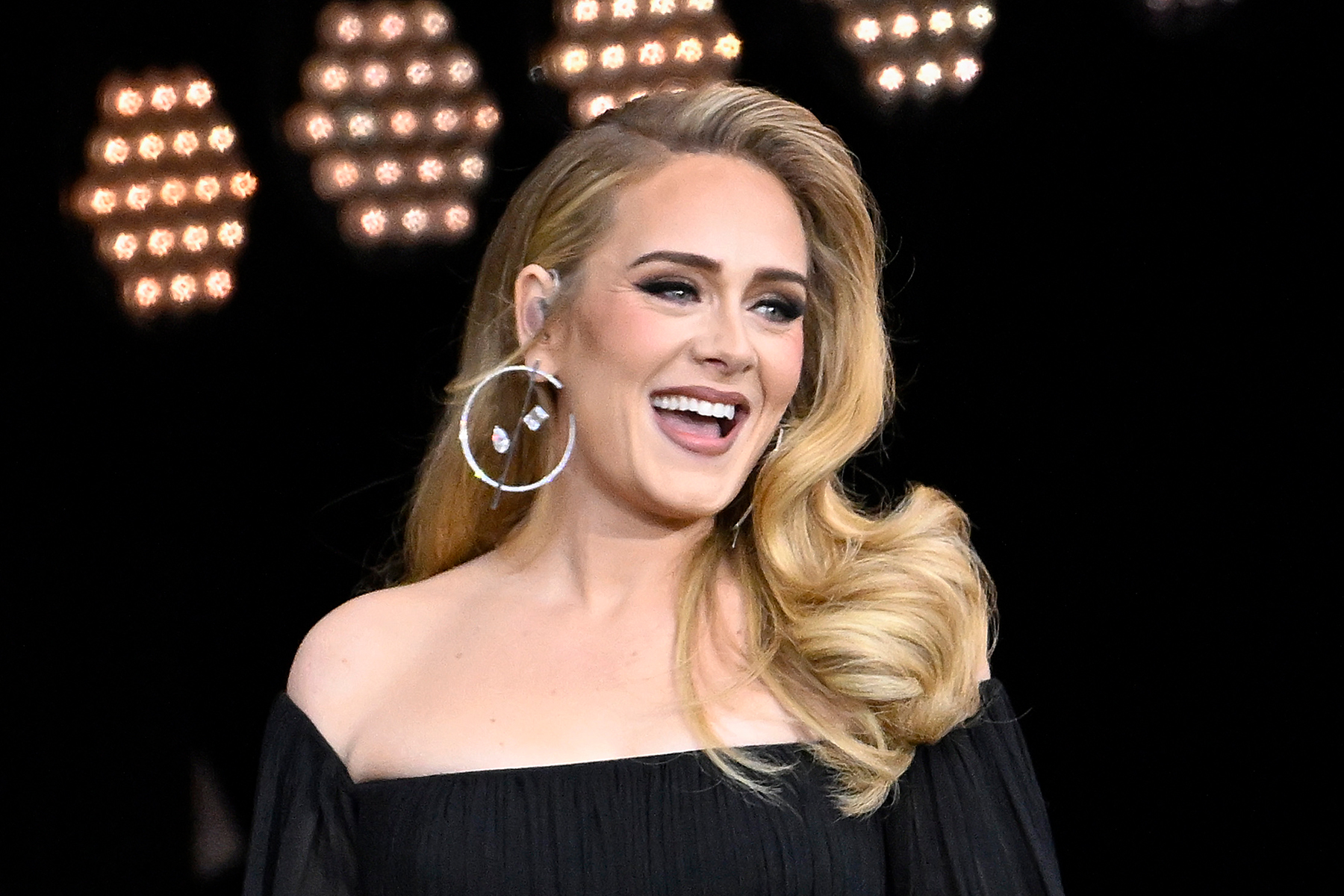 By now a lot of people might be aware of the split and the following drama between Shakira and her ex Gerard Pique. The Colombian singer did not hold anything back from roasting Pique in her diss track. She even mentioned his new girlfriend Clara Chia Marti's name and dissed her all the same. And following her recent performance of the hit diss track BZRP, another artist indirectly made a slight dig at the former footballer.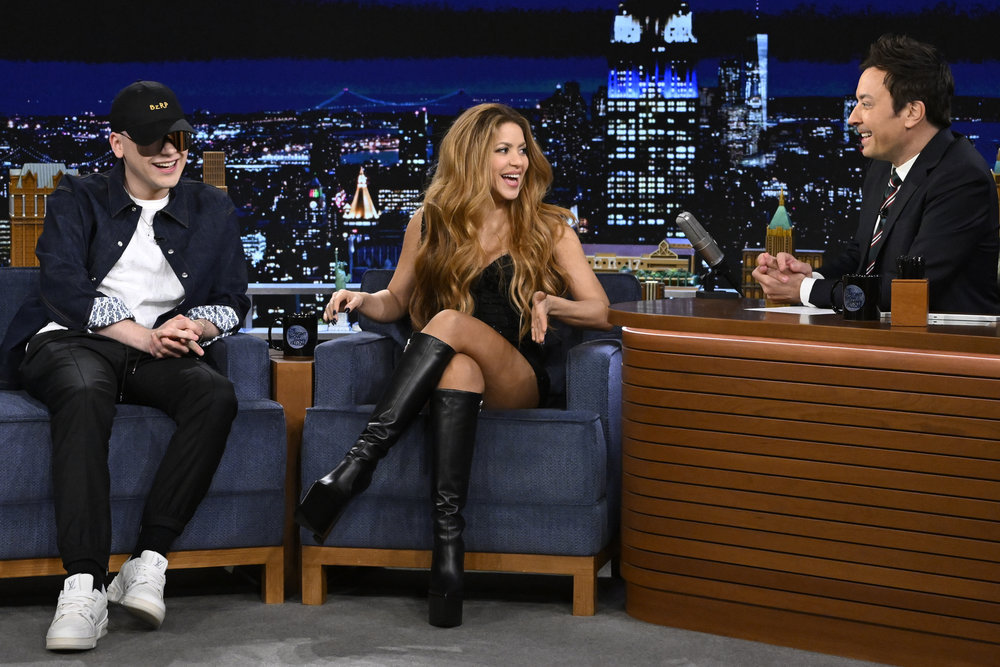 Also Read: Shakira Allegedly Mad At Pique For Planning To Marry Clara Chia Marti Only After A Year Of Dating While He Never Popped The Question To The Singer Despite 12 Year Relationship
Shakira recently made an appearance on The Tonight Show Starring Jimmy Fallon. She also performed her latest hit track BZRP on the show along with Argentine rapper and DJ Bizarrap. After watching this, Adele had to say something which she shared saying,
"I saw her performance last night on Jimmy Fallon … Oh her ex-husband is in trouble."
And people are loving this indirect interaction between the two artists. One tweeted, "Queen supports Queen". Others also tweeted with love and support for the two.
Adele is such an icon

— emma🌌🕰 (@salt_air13) March 12, 2023
Adele low-key sounds like stan twt lmao

— • (@Weezerz__) March 12, 2023
Some are already wishing for a real-life music collaboration.
Manifesting a collab.

— Cannabis, can you feed my love? (@victowave) March 12, 2023
we love adele. she's so real and hilarious ❤

— vibs | (@venenoxous) March 12, 2023
Adele spilled and she's so real

— 🧣 (@corneil_ri) March 12, 2023
It also makes sense why the British singer would say something like that considering she separated from her ex-husband after 8 years of marriage. For those who don't know, the She Wolf singer's relationship also lasted about a decade. However, she was never married to her former partner with whom she shares two sons, Milan and Sasha.
Also Read: "You Dumb Motherf—Ker": Gerard Pique Gets Blasted For Cheating On Shakira After Colombian Pop-Star Wins Hearts In Latest Appearance
Shakira's Appearance on Jimmy Fallon's  Show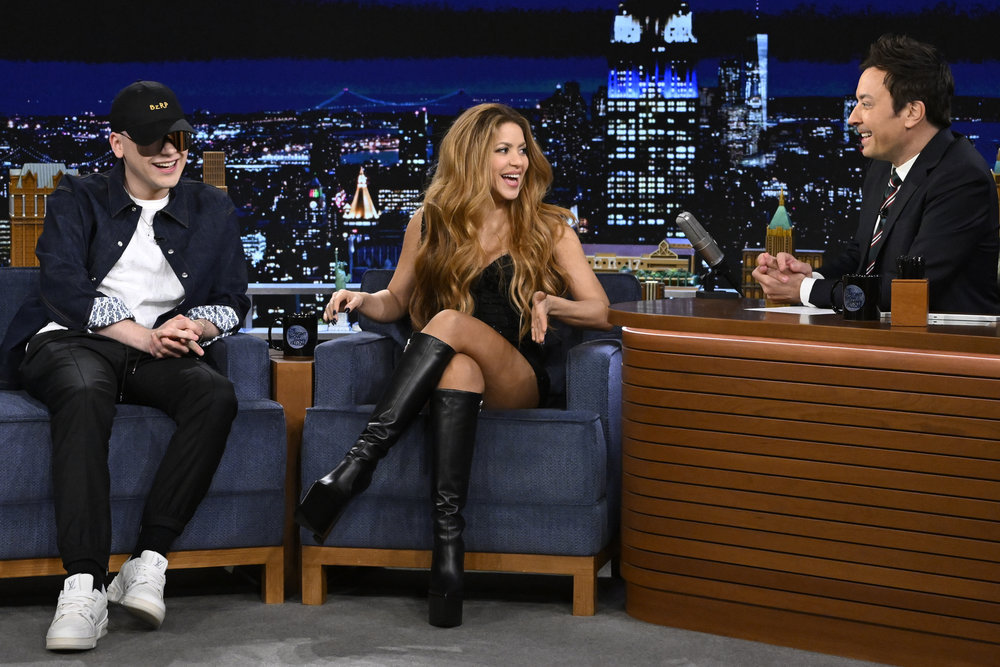 Following last year's break up and the drama following it, Shakira is back with her musical self. And after the release of her hit number BZRP, she appeared on the Tonight Show Starring Jimmy Fallon. While talking with the host, she opened up about her natural love for music. According to her, moving to the beats of music was ingrained in her.
And that she could not help but groove once she started giving to a song. Fallon responded hilariously asking if it meant Shakira's Hips did not lie referring to her famous song Hips Don't Lie.
Also Read: "I Really Felt That I Don't Even Have Fans Out There": Shakira Gets Emotional Addressing Gerard Pique Cheating On Her After 11 Years Of Relationship, Hit Rock Bottom In Depression
Source: Twitter