Comedian Pete Davidson is currently making headlines for dating his Bodies Bodies Bodies co-star, Chase Sui Wonders. As per sources, they had "insane chemistry on set." They were first spotted together in December 2022 at a hockey game, however, the comedian was romantically linked to model Emily Ratajkowski at the time.
It was revealed in late December 2022 that Ratajkowski and Davidson have ended their relationship. Since then, the two have been spotted together on multiple occasions. Recently, they met businesswoman Martha Stewart, who approves of their relationship. Stewart posted the pictures on her social media account as they visited her farm in New York.
Pete Davidson and Chase Sui Wonders visited Martha Stewart's farm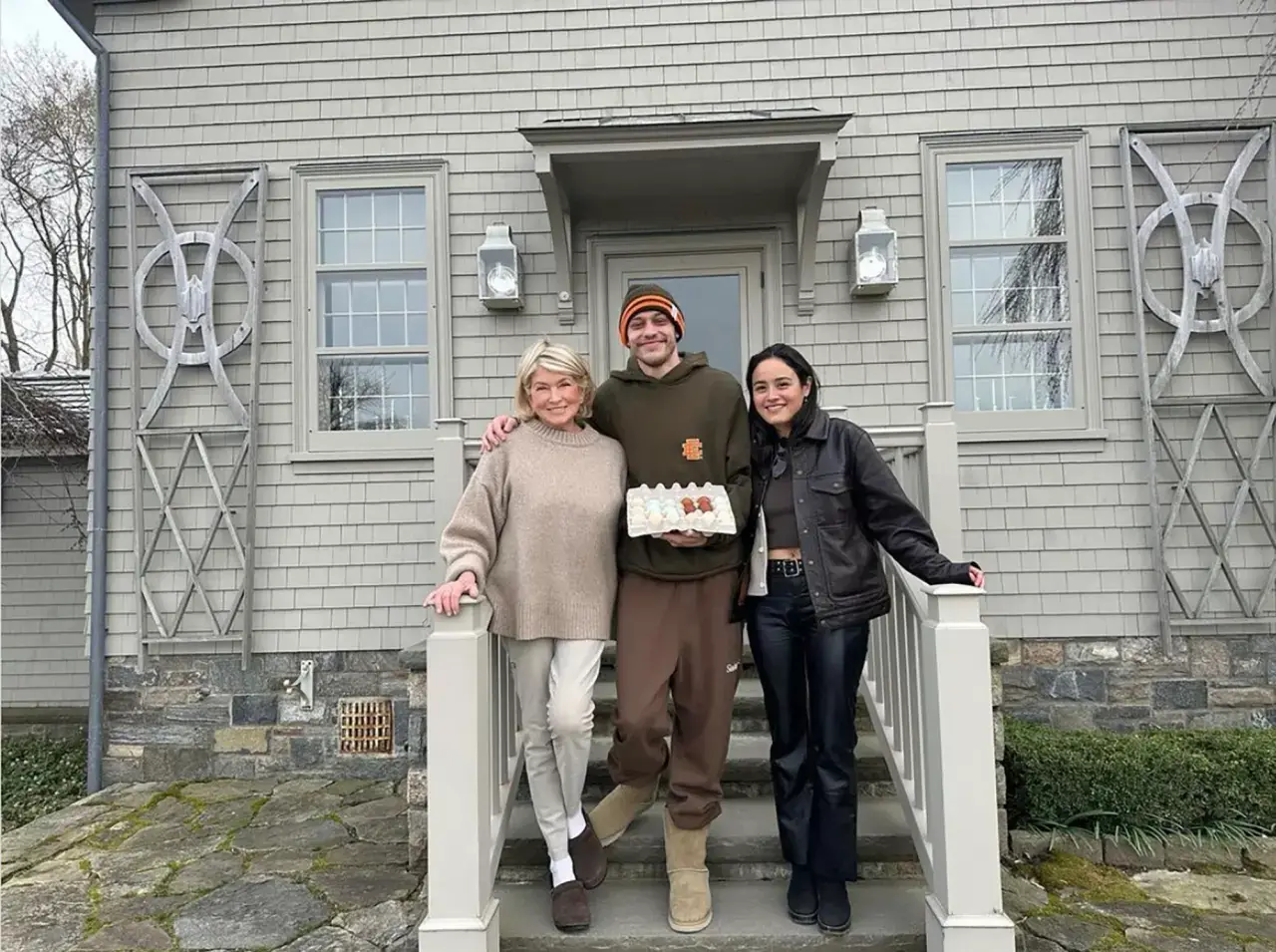 Businesswoman Martha Stewart previously posted a picture with comedian Pete Davidson and actress Chase Sui Wonders on her social media account. She revealed that they visited her farm in Bedford, New York,
"They were out looking at our beautiful town of Bedford. I showed them around the farm and inside the winter house where the Easter Bunnies were getting ready for Sunday."
Stewart further said that the Bodies Bodies Bodies stars make a "very cute couple !!!!" It seems like Stewart approves of their relationship.
Also read: "I wasn't in anyone's DMs": Pete Davidson Breaks Silence on Dating Hollywood's Hottest Women from Kim Kardashian to Emily Ratajkowski
The comedian was rumored to be dating Martha Stewart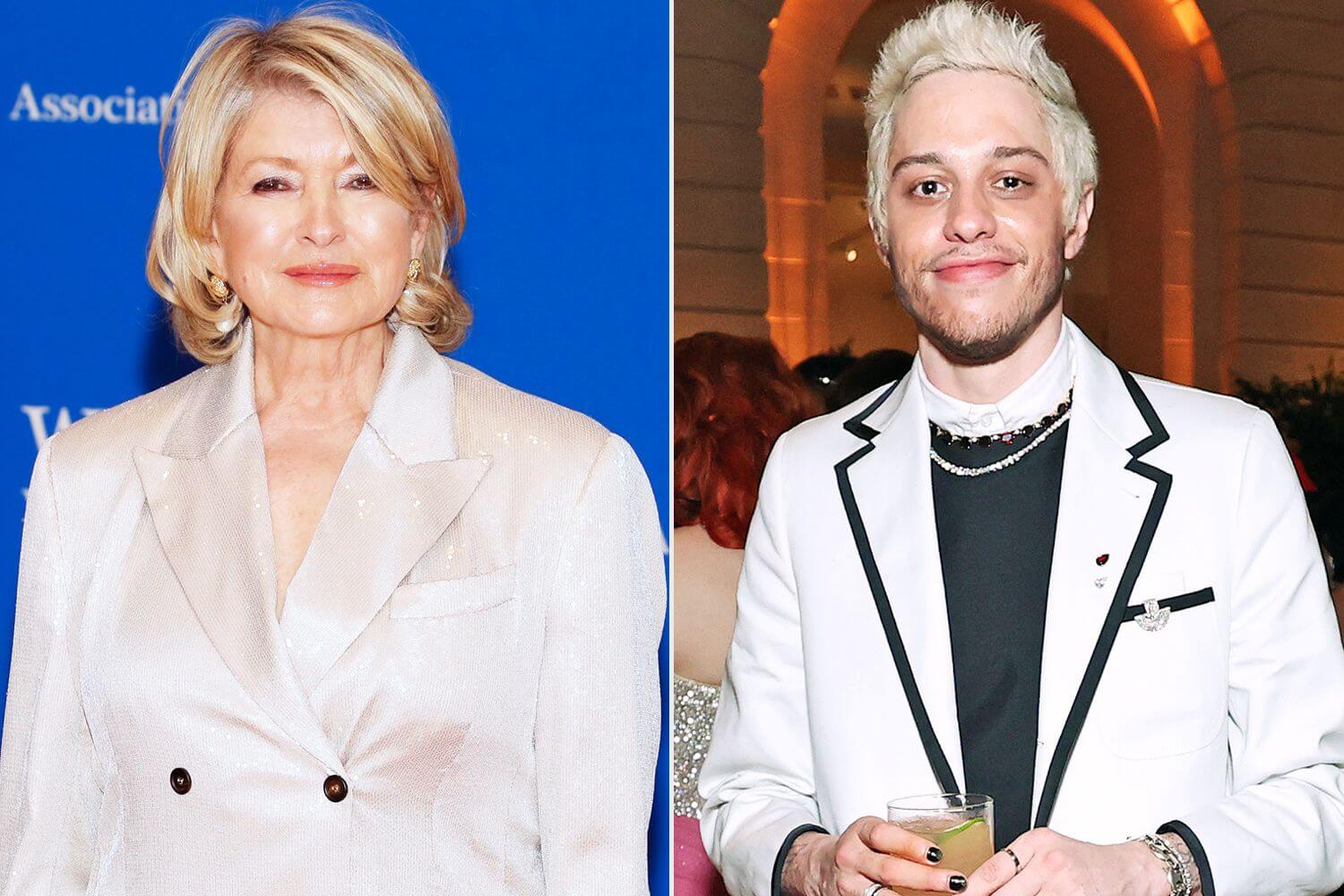 As odd as it may sound, there were once rumors spreading around that claimed that Pete Davidson is dating Martha Stewart. Memes of Martha Stewart and the comedian were circulating on the internet after a photo of the two holding hands at the White House Correspondents' Dinner went viral on social media. Stewart instantly shut down those rumors.
In the past, Martha Stewart has publicly praised the comedian stating that he is "charming" and a "talented actor." The two share a good bond as Stewart has also called him the "son I never had."
Also read: "They just dogged you infront of everyone": Kim Kardashian's Ex-boyfriend Pete Davidson Was Deeply Hurt After SNL Mocked His Personal Life
Pete Davidson and Chase Sui Wonders reportedly started dating in January 2023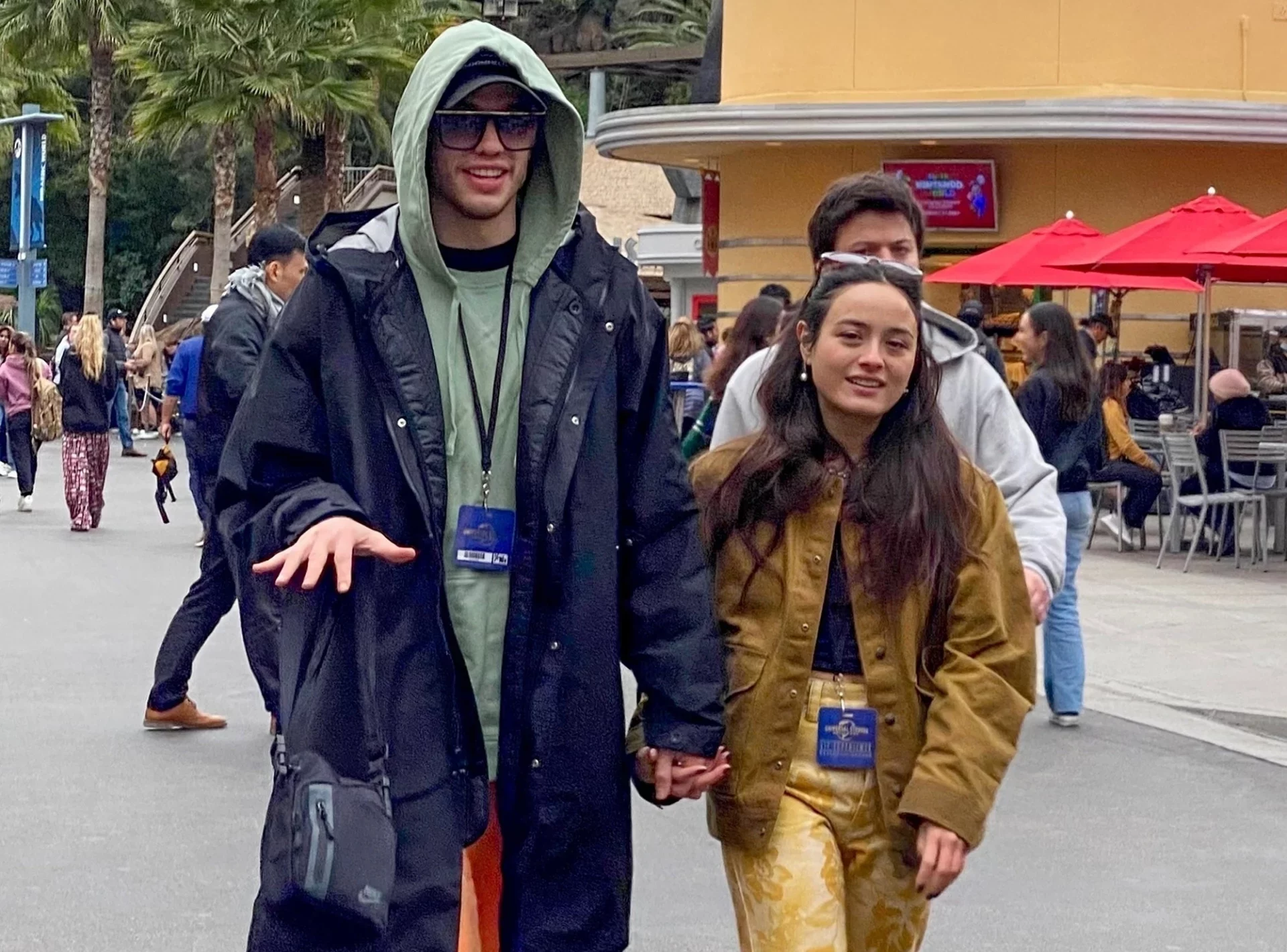 Chase Sui Wonders and Pete Davidson worked together in director Halina Reijn's Bodies Bodies Bodies. Their chemistry was remarkable and they became quite close while filming. They were first spotted together at a hockey game in December 2022 but the comedian was dating model Emily Ratajkowski at the time.
However, after his split from Ratajkowski in late December, the comedian was once again spotted with Chase Sui Wonders. The two went out multiple times and sources have previously stated that their "romance grew out of friendship" and they are quite serious about it. Davidson's love life is something that attracts a lot of media attention, he even previously addressed it stating that 12 people in 10 years isn't that "crazy" and the media should leave him alone.
Related: After Dating Kim Kardashian and Ariana Grande and 10 Other Celebs, Pete Davidson is Confused With the Backlash Over His Dating Life
Source: PageSix