Pete Davidson has had a history of always punching above his weight when it comes to dating women. It has always been a source of great interest how the Set it Up actor managed to bag the girls he has over the years, be it Ariana Grande, Kim Kardashian, or Emily Ratajkowski.
The mystery stands unresolved. And as people wait for it to unfold little by little, it seems that the comedian already has his eyes set on his next "target". The internet is guaranteed that the next person the Saturday Night Live alum is set to date is none other than Brie Larson.
Hellman's has the perfect Super Bowl Ad ready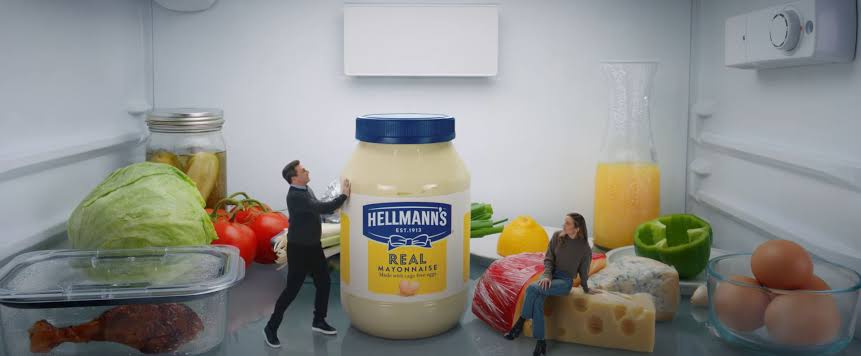 Super Bowl Ads are always expected to be a cut above the rest. Advertising agencies bring their A-game to the table when it comes to these. The brainchild of one of these efforts was Hellman's ad during the Super Bowl.
The ad features Brie Larson and Jon Hamm, albeit in a smaller-than-expected avatar, cast alongside Pete Davidson. The Captain Marvel star can be seen alongside a miniaturized version of Hamm in a fridge, where both of them are wondering what fate holds for them. Enter Davidson, the man who will eat the sandwich.
Also Read: "They are too close for that": Pete Davidson is Reportedly Lying About His Relationship With Chase Sui Wonders After Kim Kardashian and Emily Ratajkowski Split
Is Pete Davidson going to date Brie Larson next?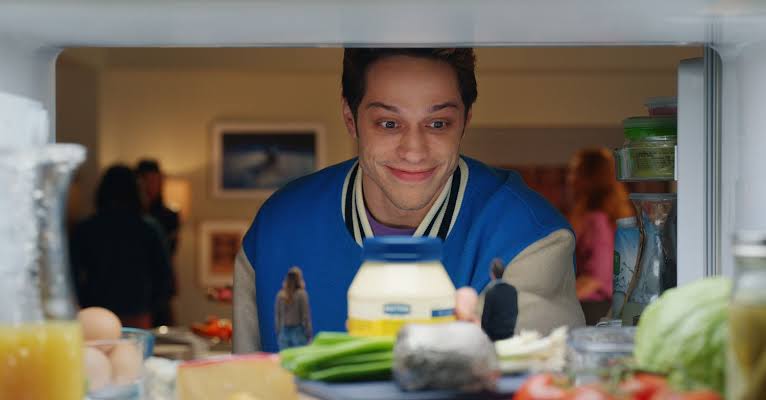 The ad has caught the people's eyes though, not because of the creativity exhibited. But because they are of the view that we might have a potential relationship on our hands, between Brie Larson and Pete Davidson.
Twitter is running amok with throngs of people wondering that the 29-year-old is now going to date the Scott Pilgrim vs the world actor as he 'ate out Brie' in the commercial. Fans took it as a signal of things to come.
Also Read: Pete Davidson Makes it Official With Chase Sui, Easily Moves On From Emily Ratajkowski After Fiery Fling
Twitter has its say on Pete Davidson's future relationship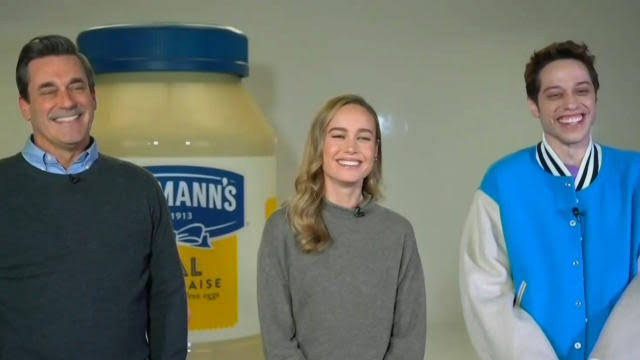 Following the release of the commercial, Twitter has been running amok with rumors, with posts linking the two flooding the microblogging social media site.
HE ATE OUT BRIE ?! pic.twitter.com/pp8yYIIcDQ

— 👾KidKinobi👾 (@Kid_Kinobi) February 13, 2023
Safe to say that the Internet went gung ho on the commercial, and the tweets have been epic.
Hey @Pollos_Hernandy Pete is eating out Brie. I told you it was only matter of time lol!!😂

— Lame Vengeance (@VengeanceLame) February 13, 2023
Pete gonna be dating her next week stg

— Crypto Monke 🙉 (@cryptomonkeOG) February 13, 2023
Pete davidson with brie larson pic.twitter.com/uhIzdKG4XM

— Ahad Hussain (@Sigma66678) February 13, 2023
While some fans took a dig that he isn't done even now.
https://twitter.com/keke_2017/status/1625097123325779969?t=W2FU0gpRQMpc-UPDreGVUw&s=19
Only time will tell how much water these rumors hold. The Suicide Squad actor is full of surprises after all.
Also Read: 'If it was a female celeb, she'd be called a sl*t': Fans Slam Pete Davidson Romancing Chase Sui Wonders as Previous 'Beau' Emily Ratajkowski Settles for Eric Andre
Source: Twitter